Fat Ham Photo Exhibit
BeLONGING: REIMAGINING THE FAMILY TREE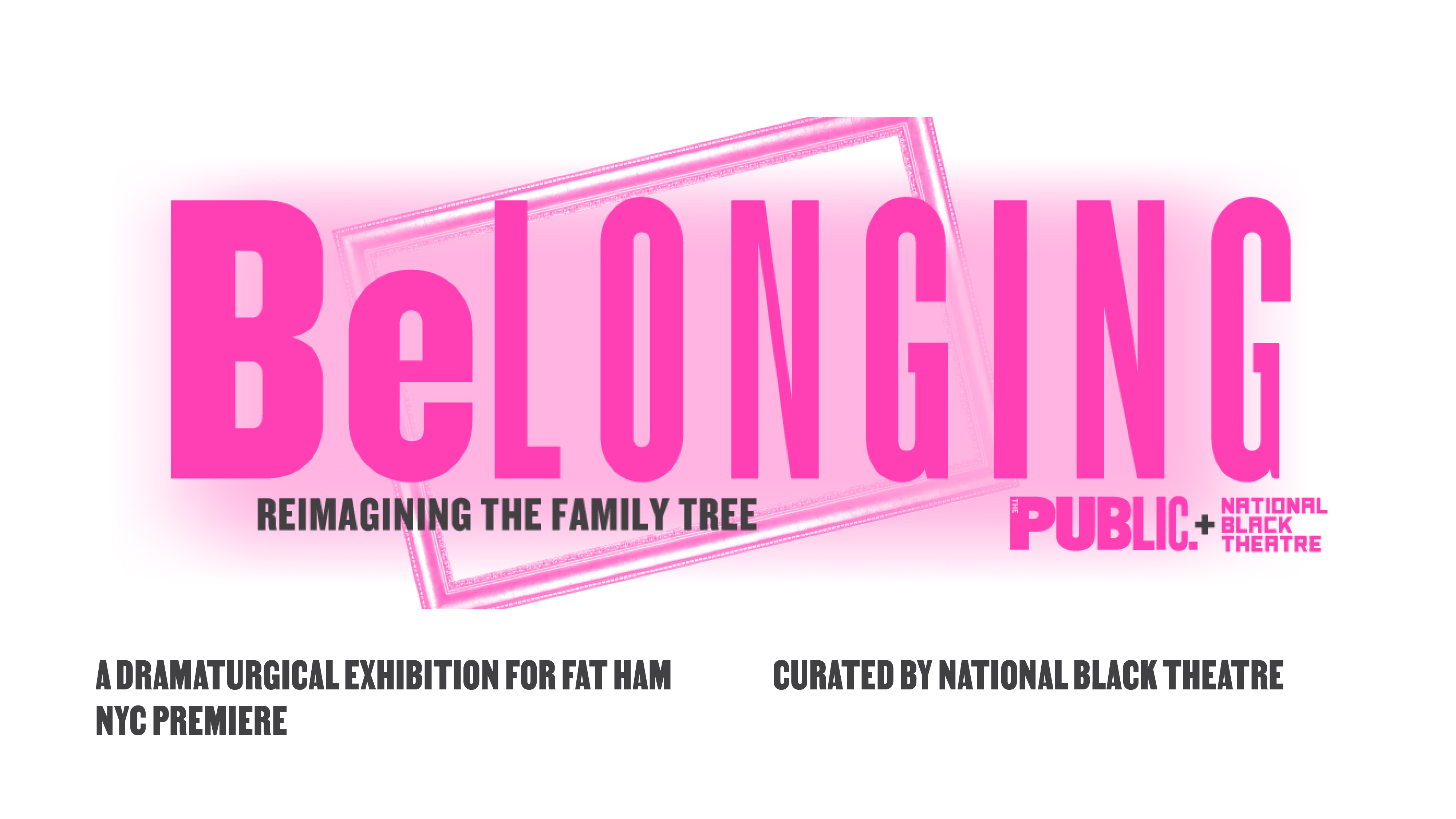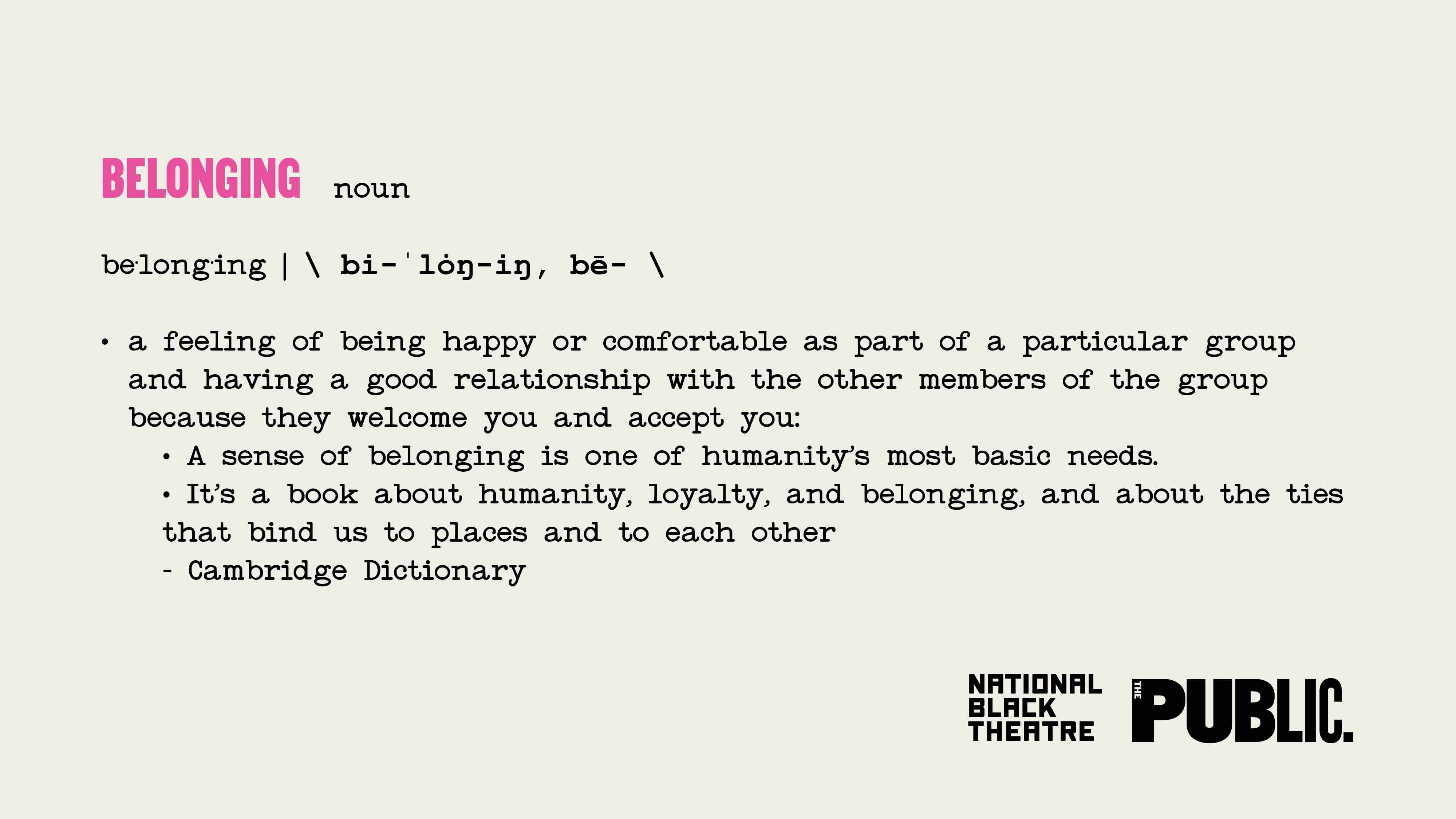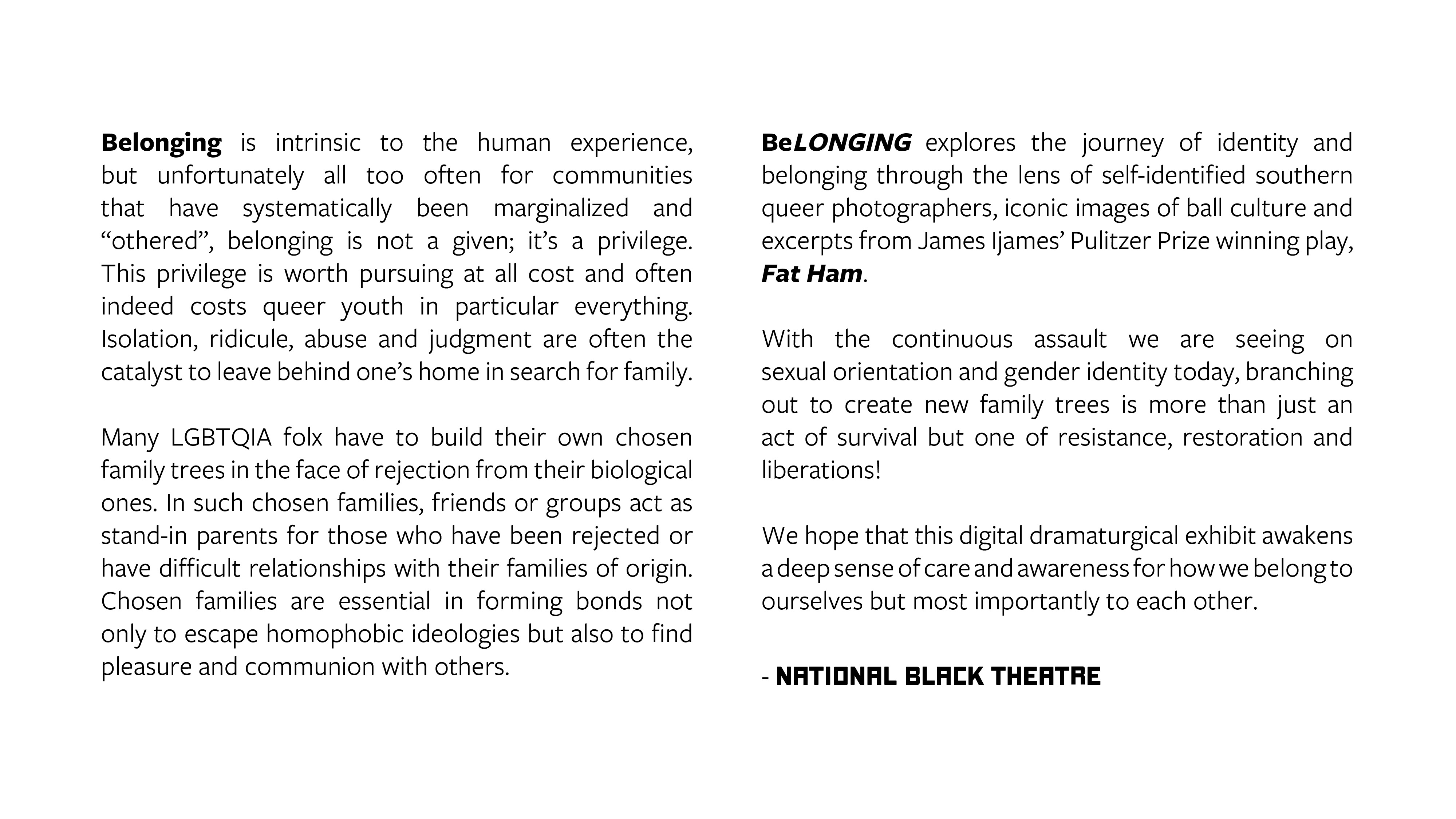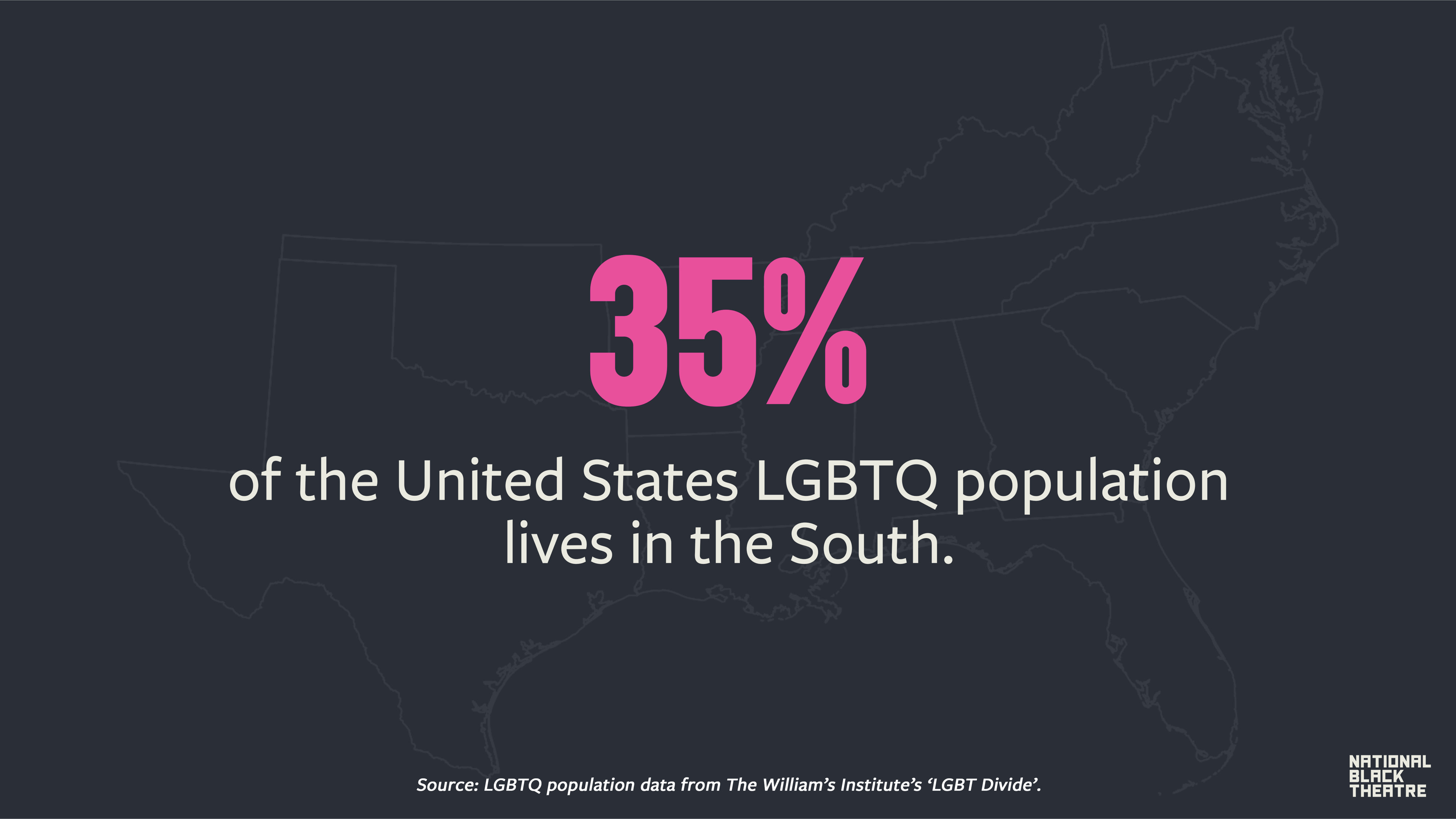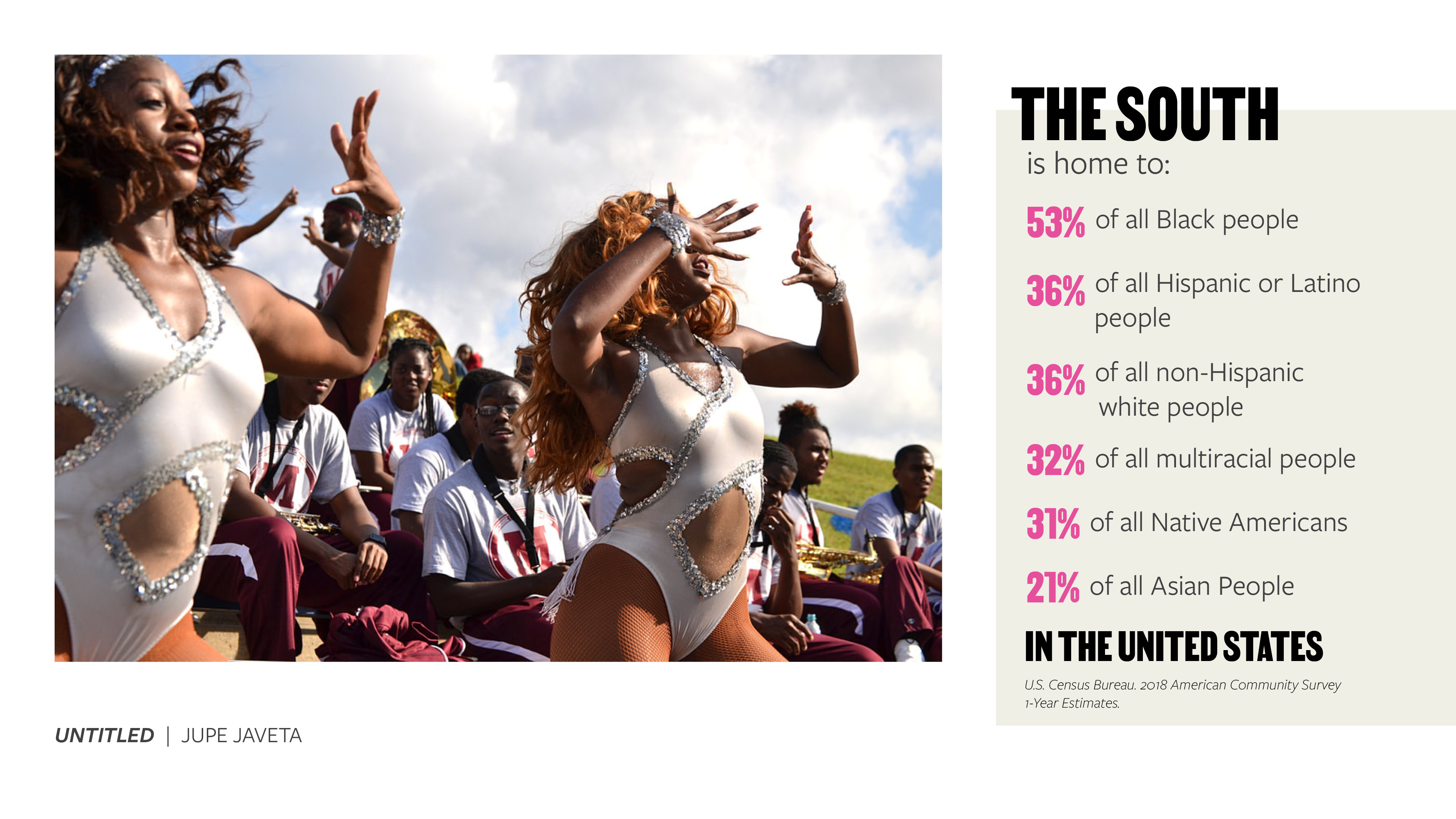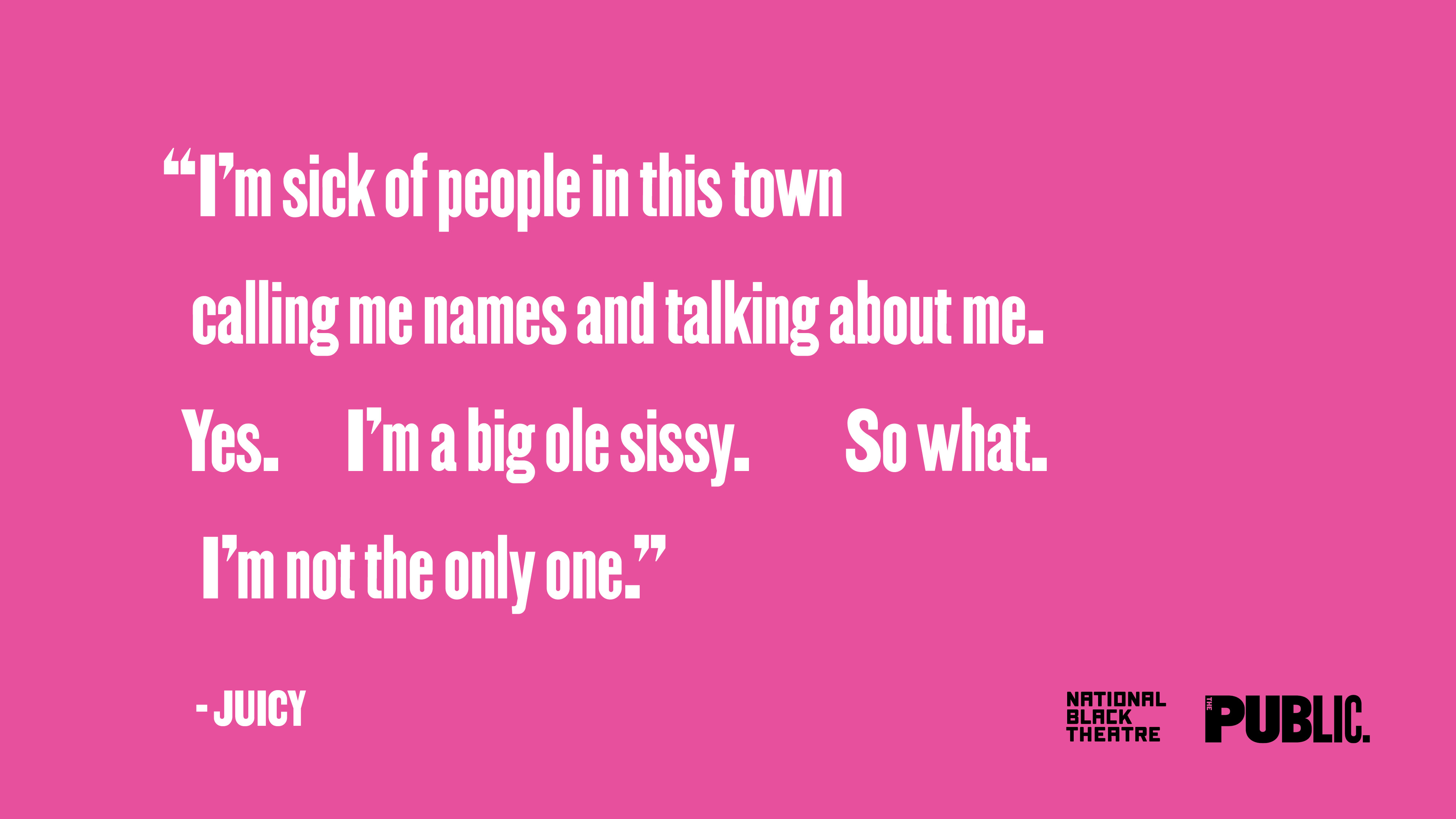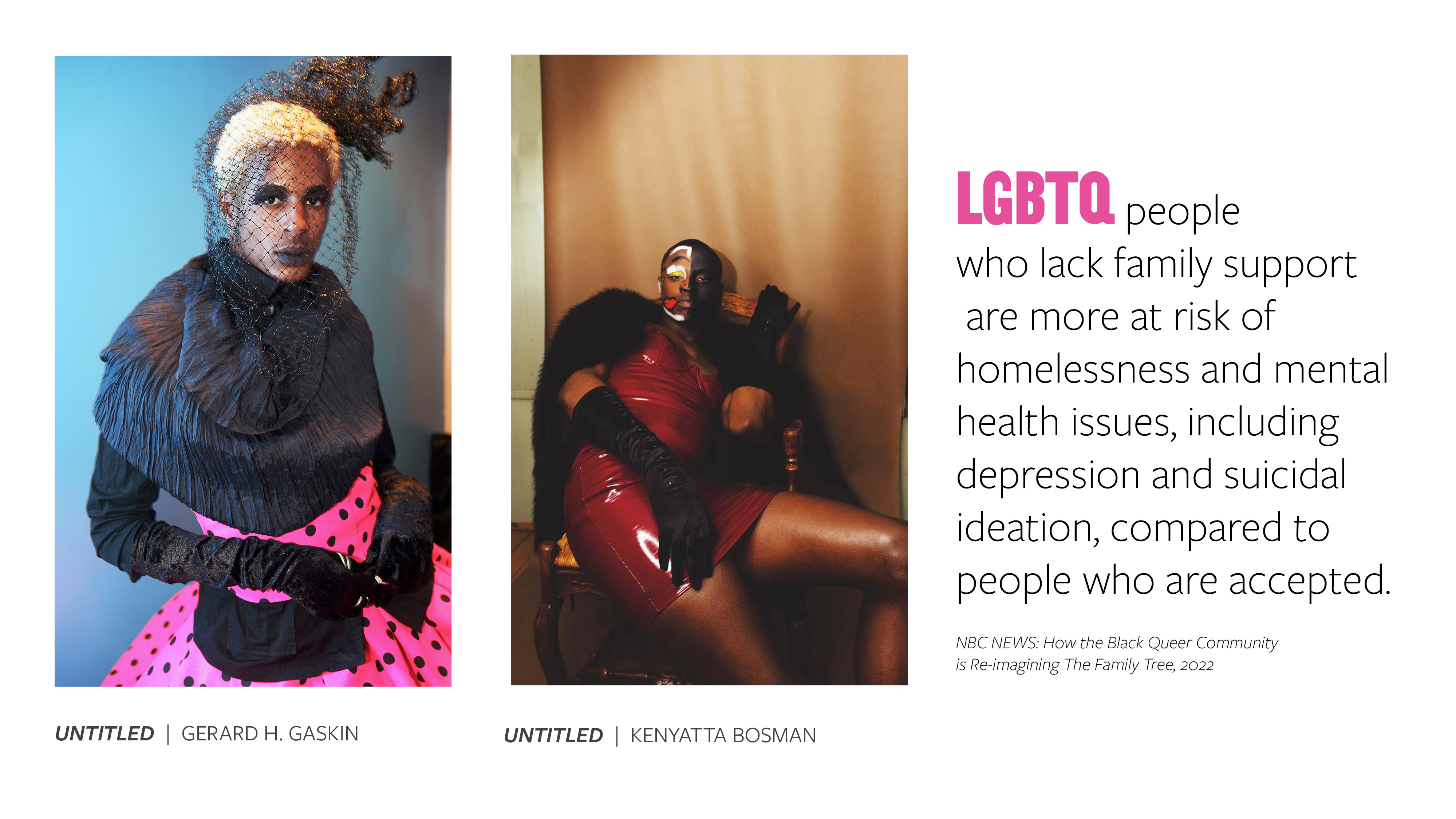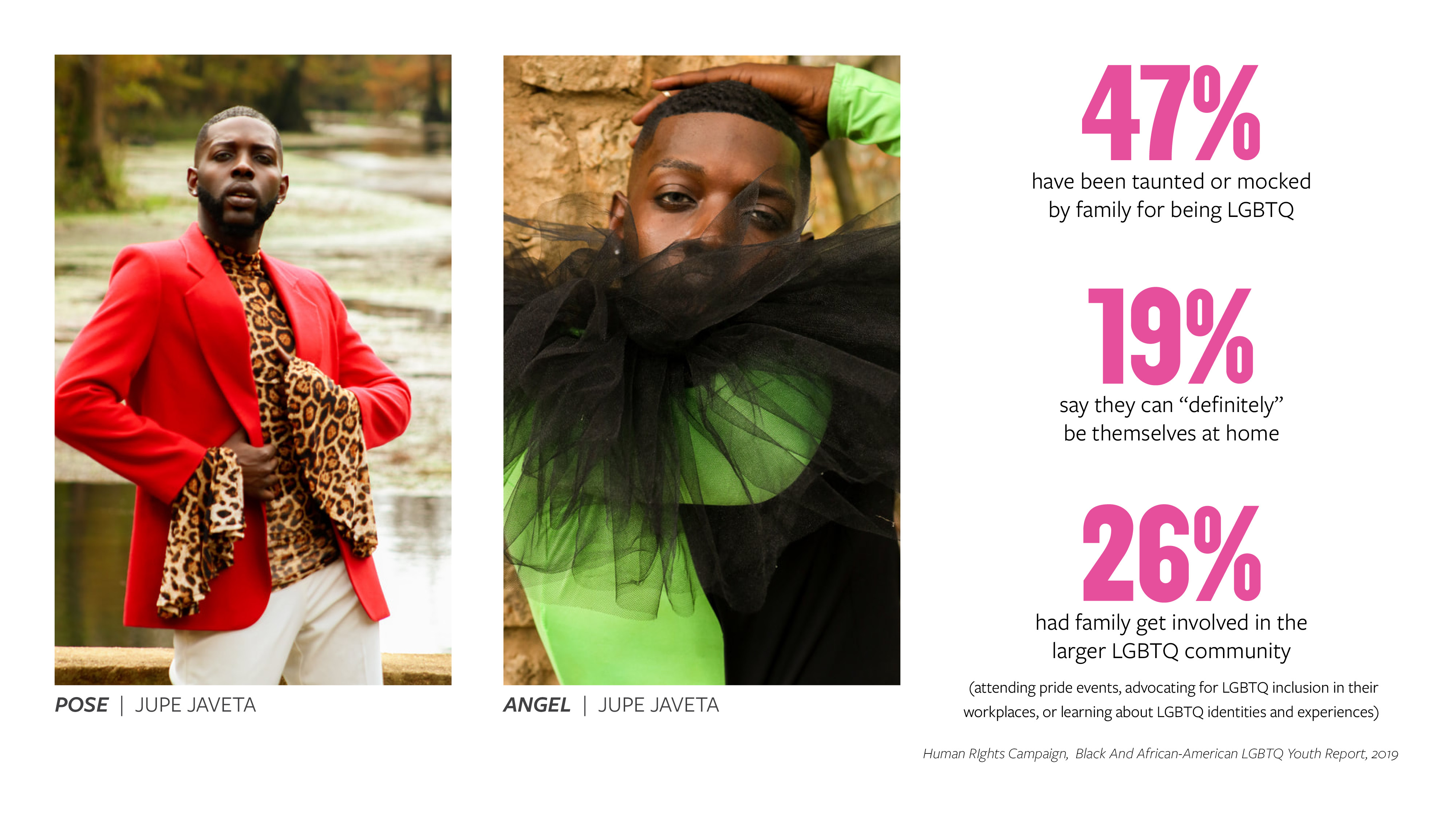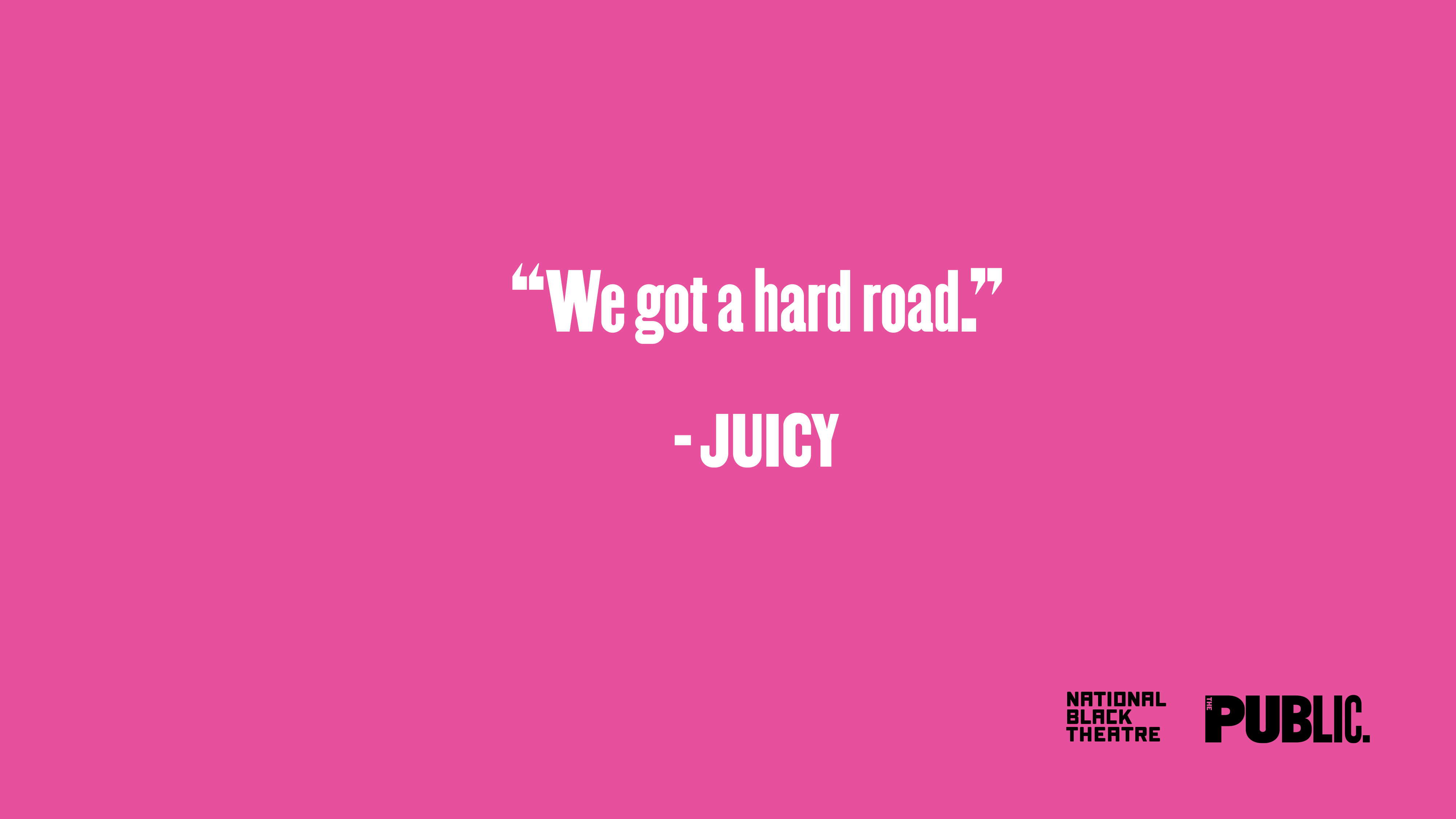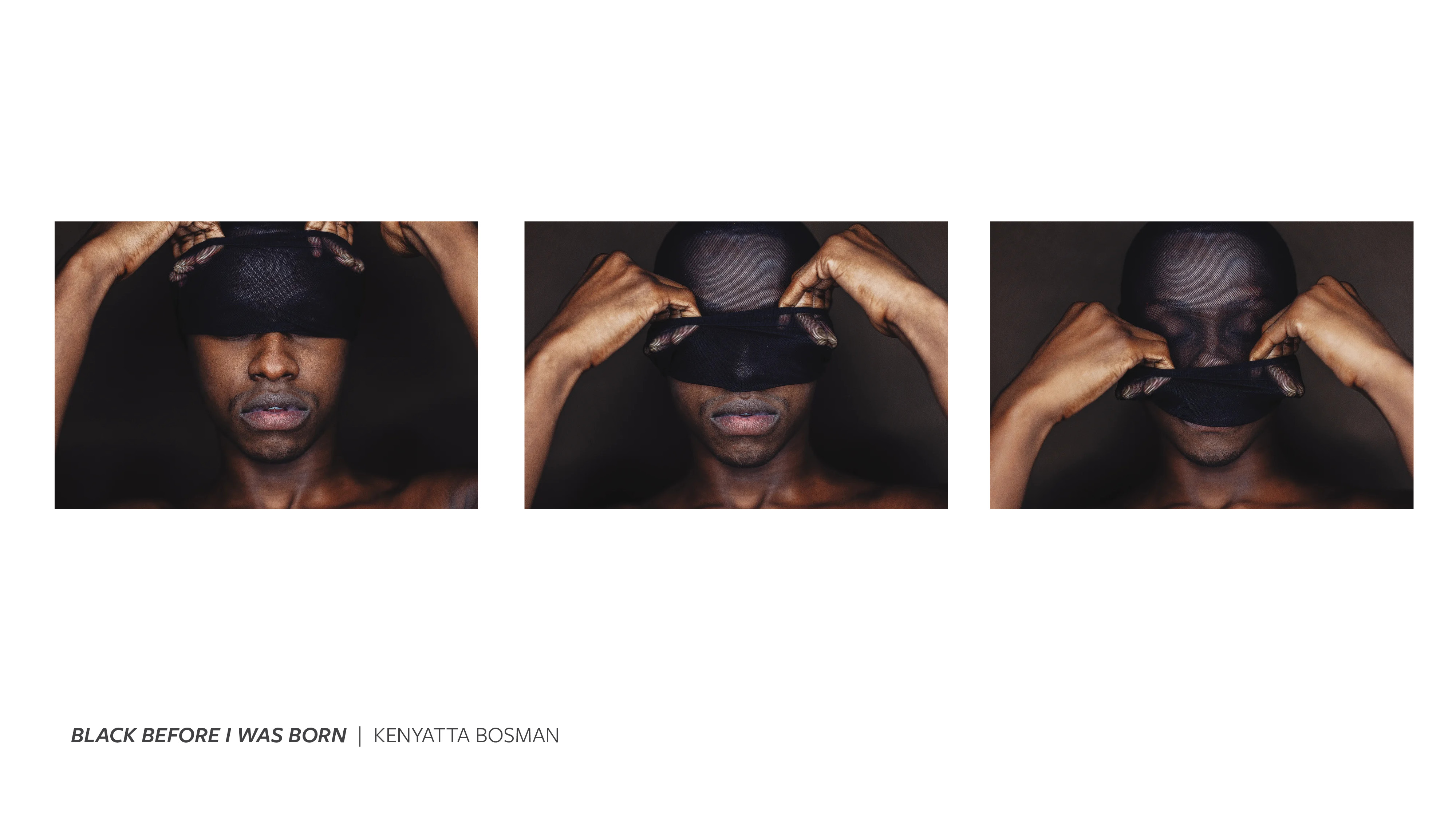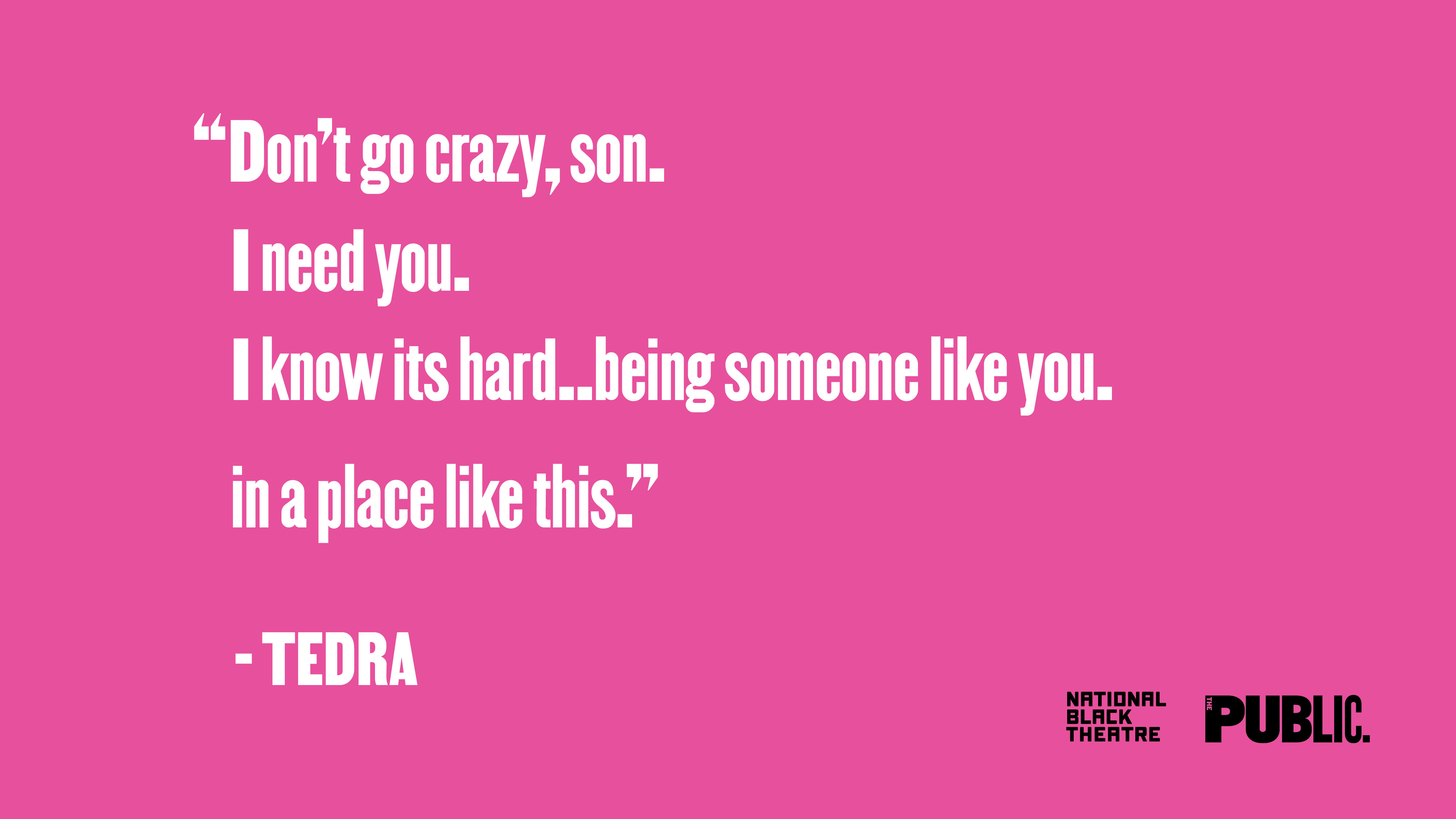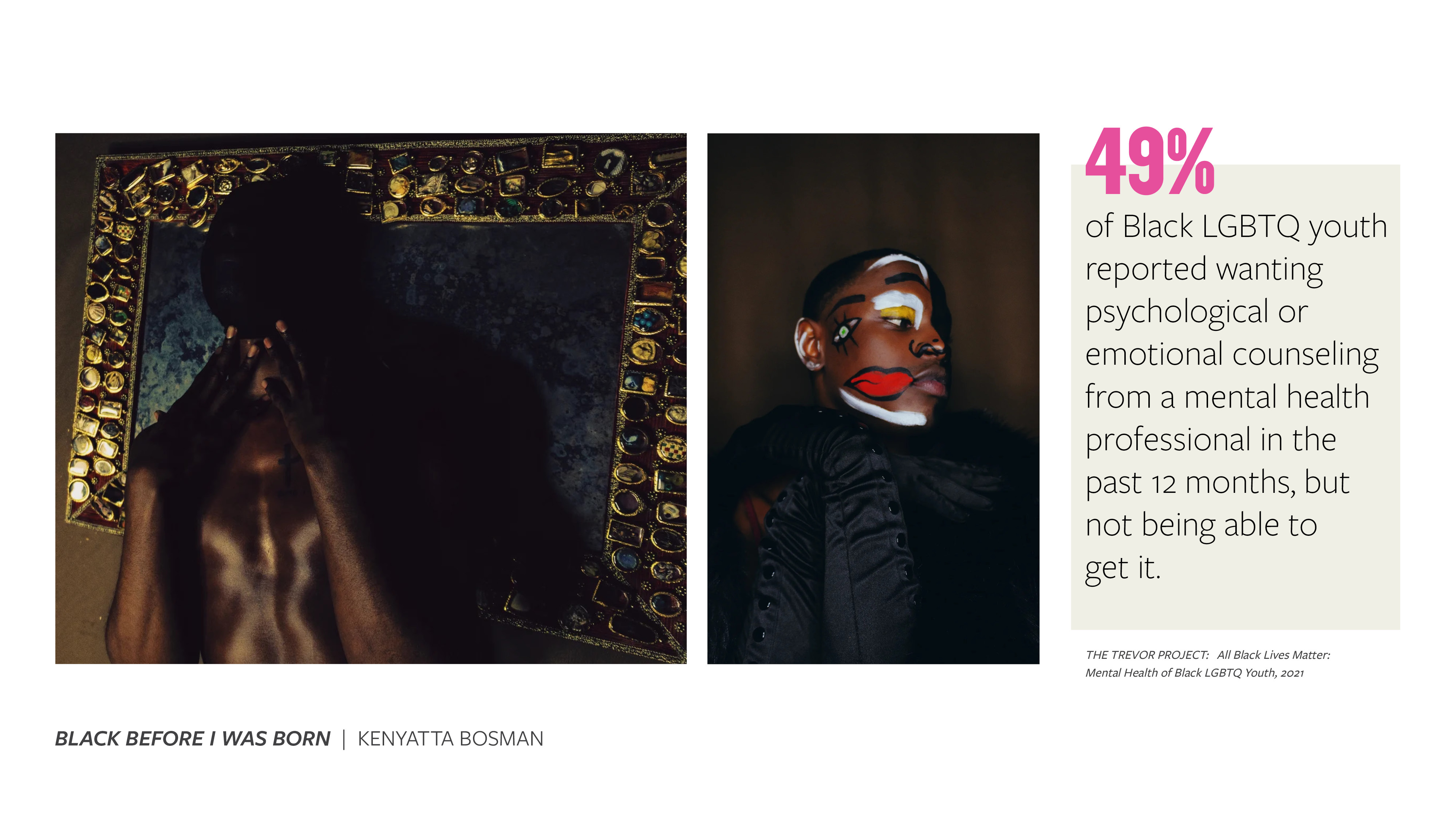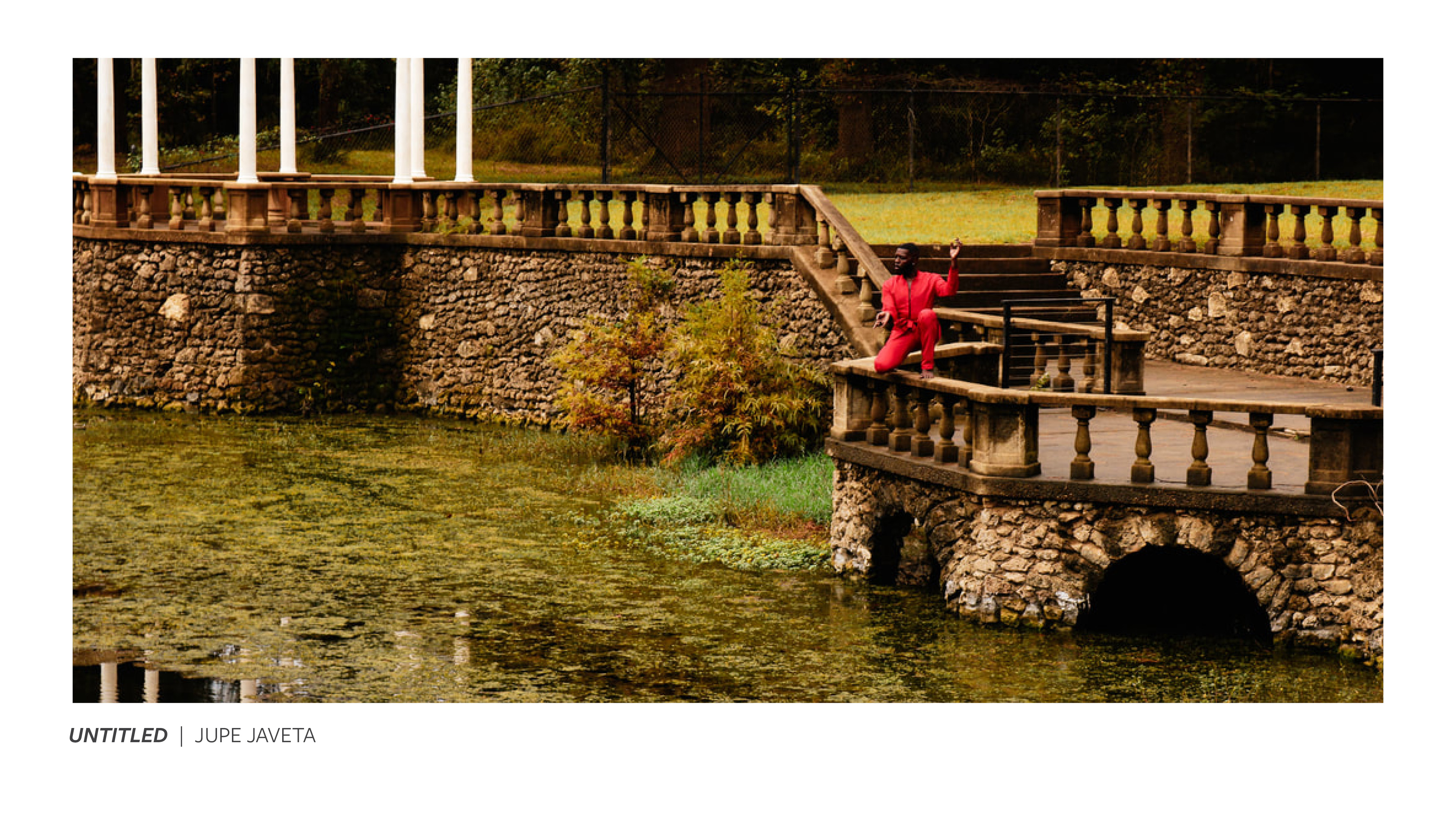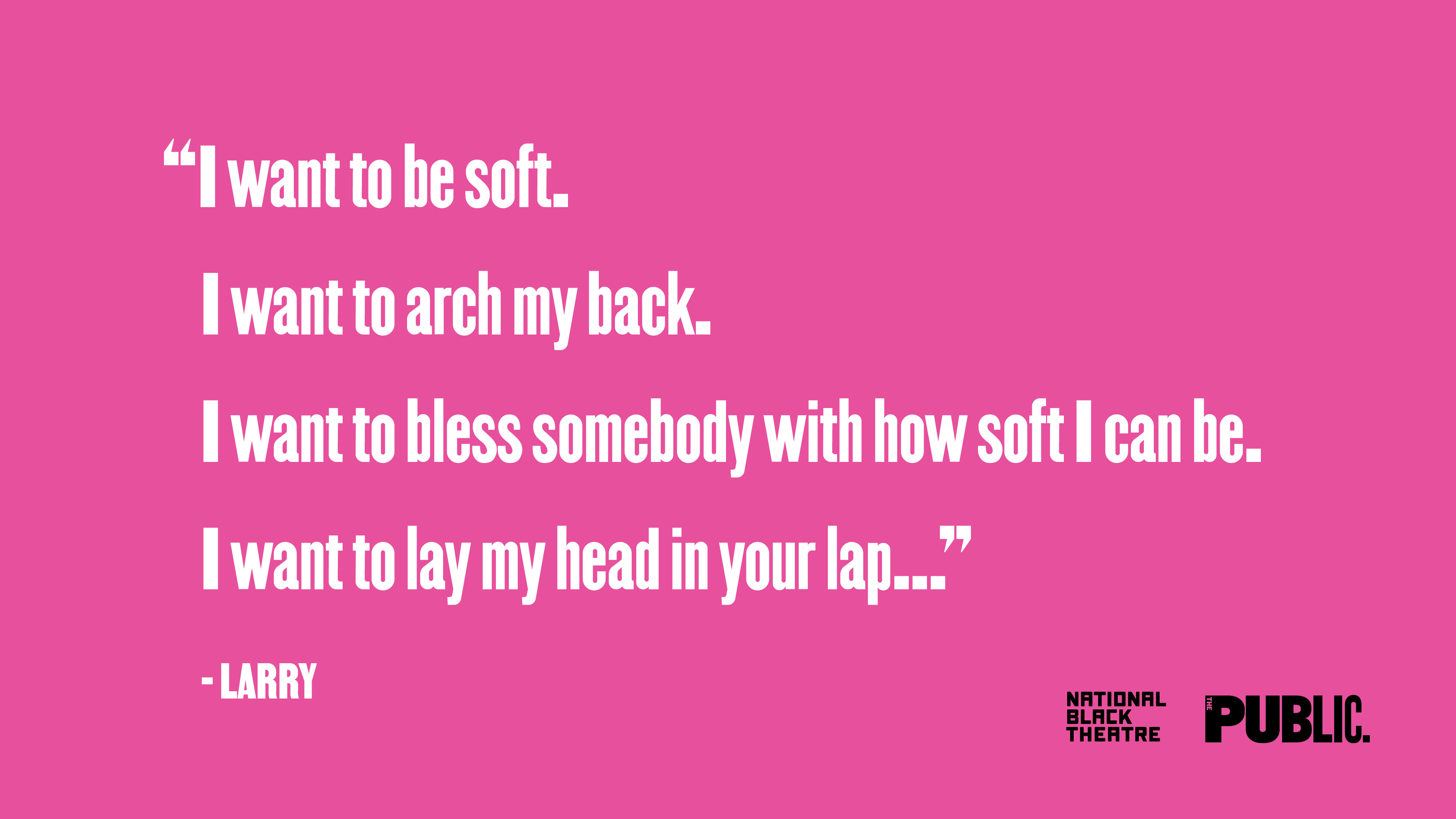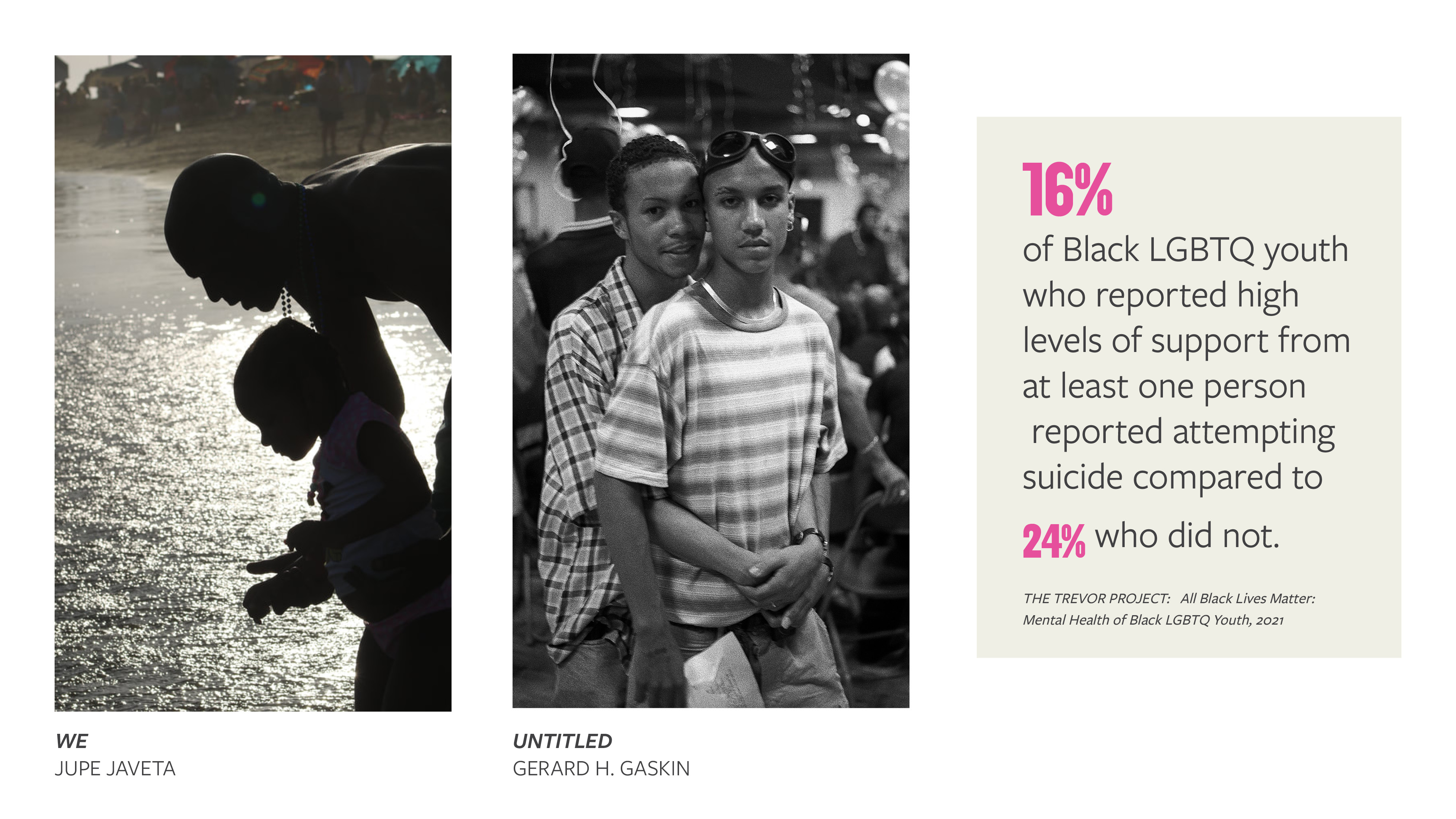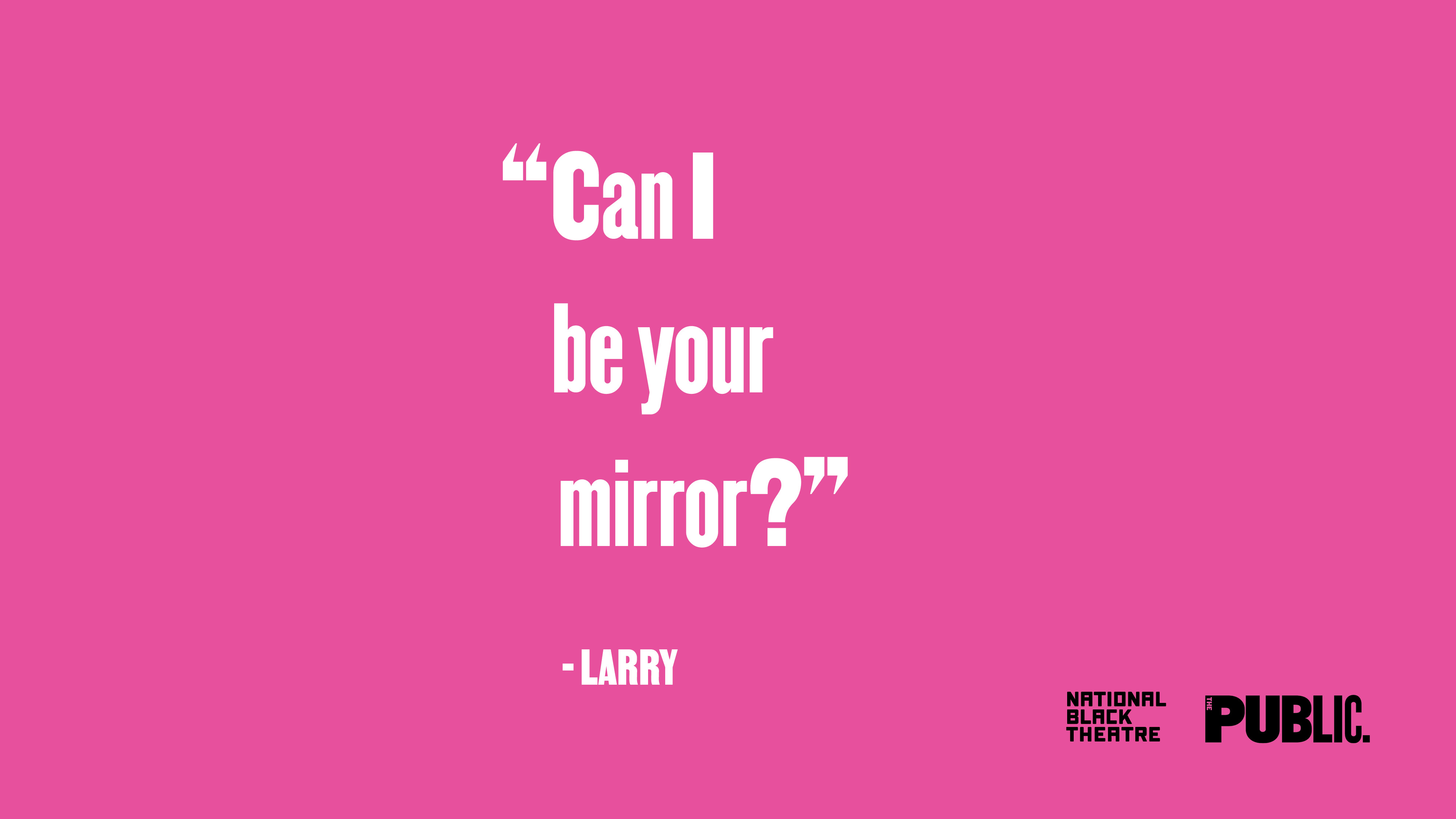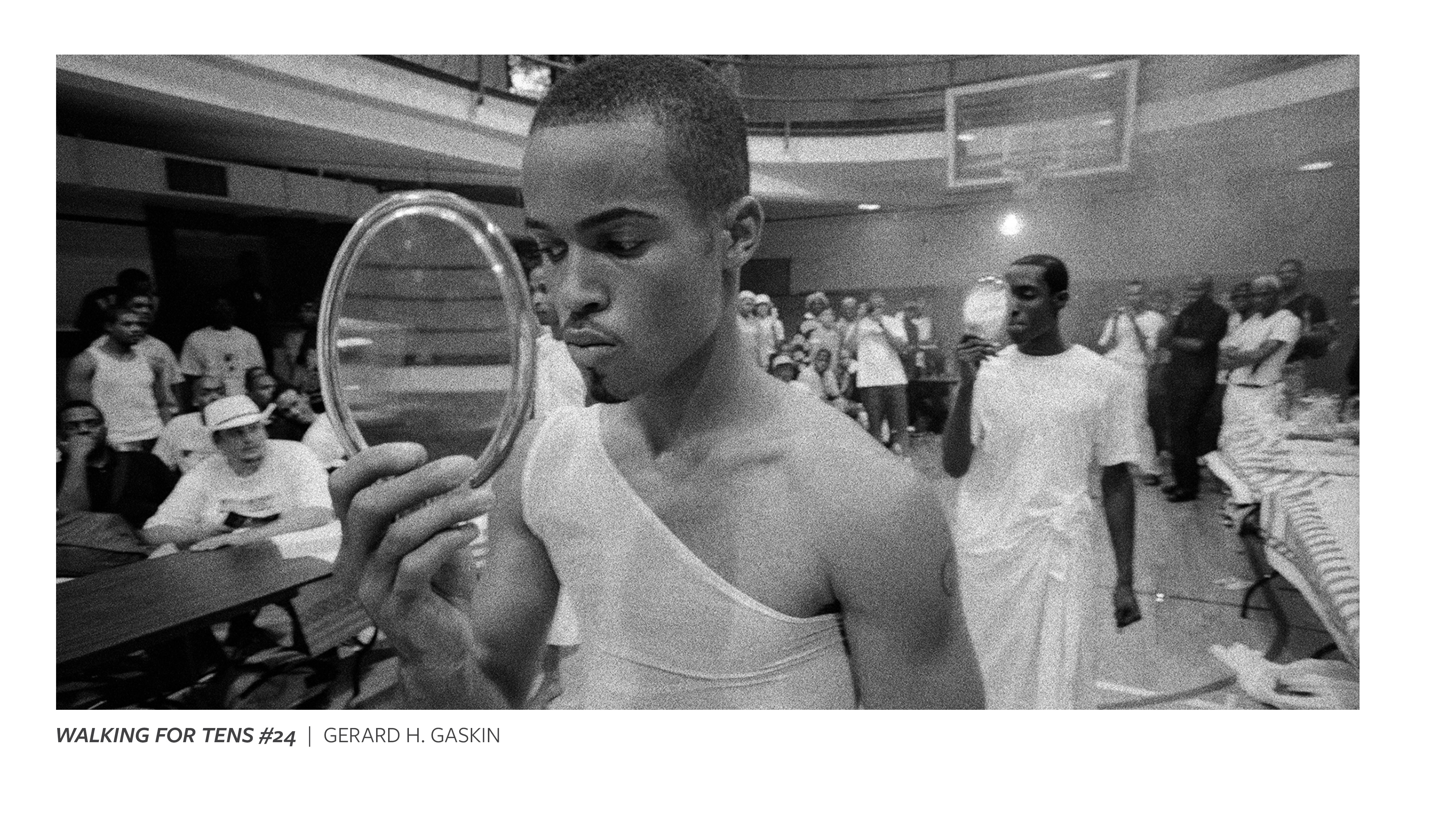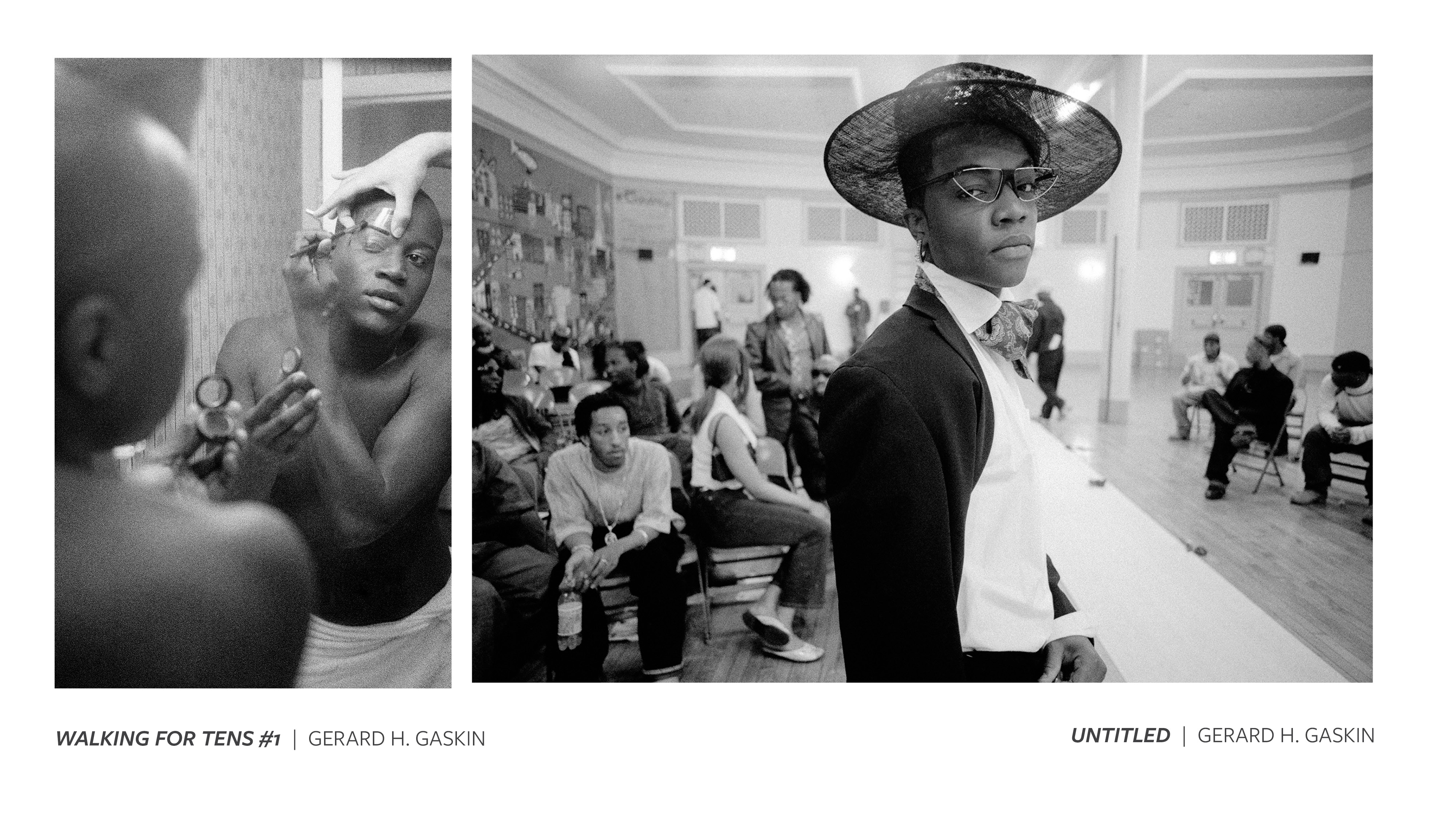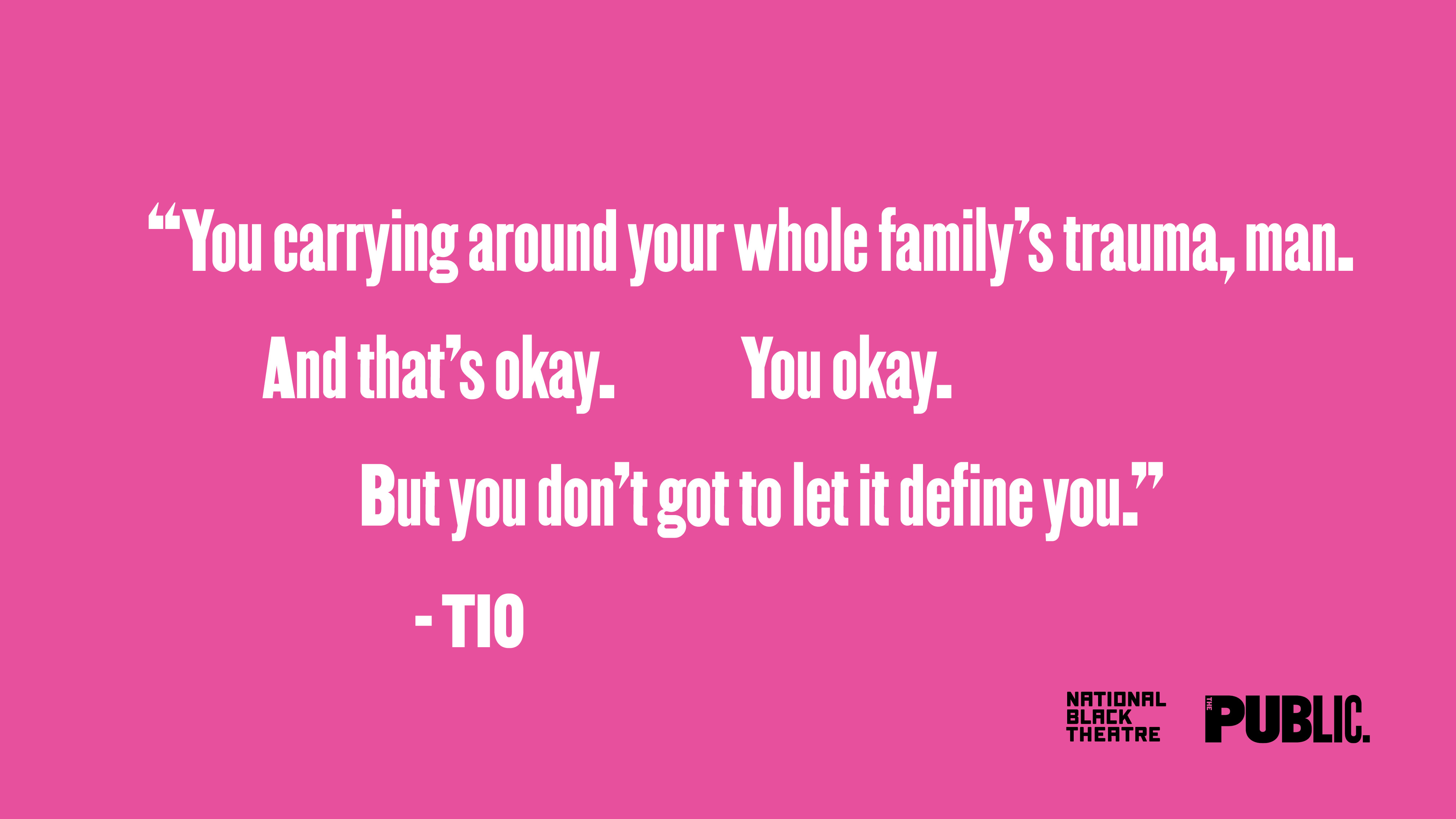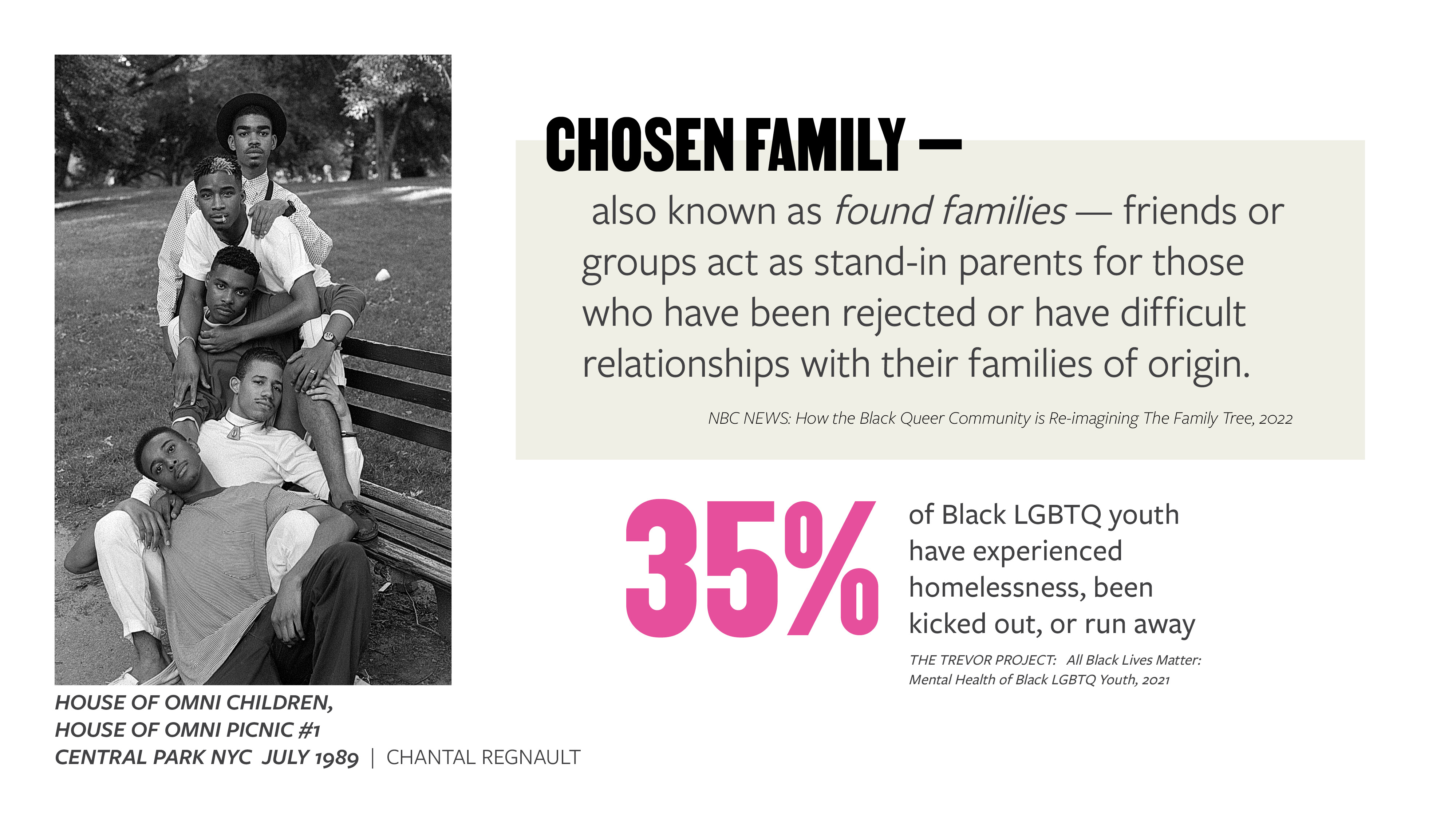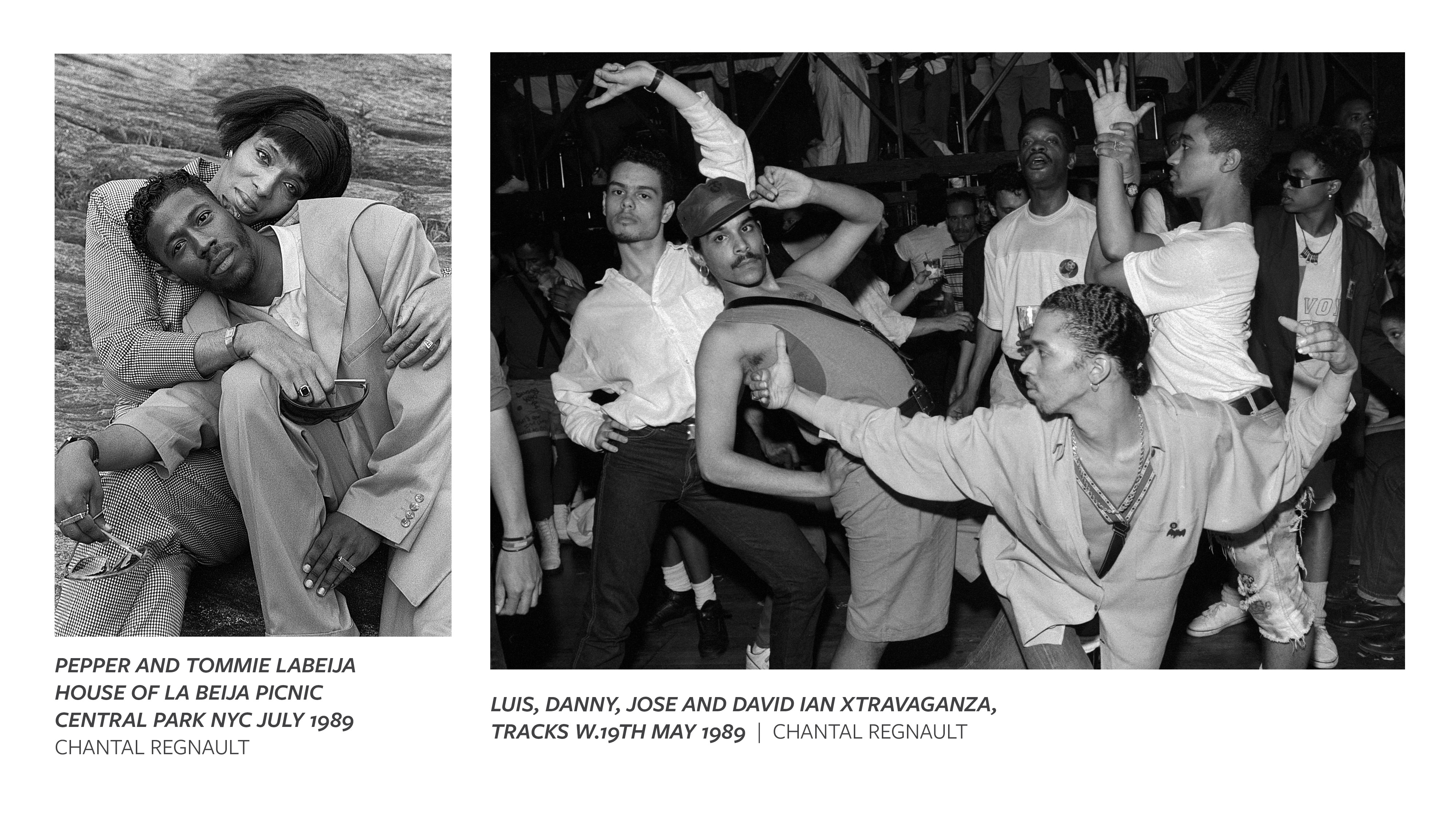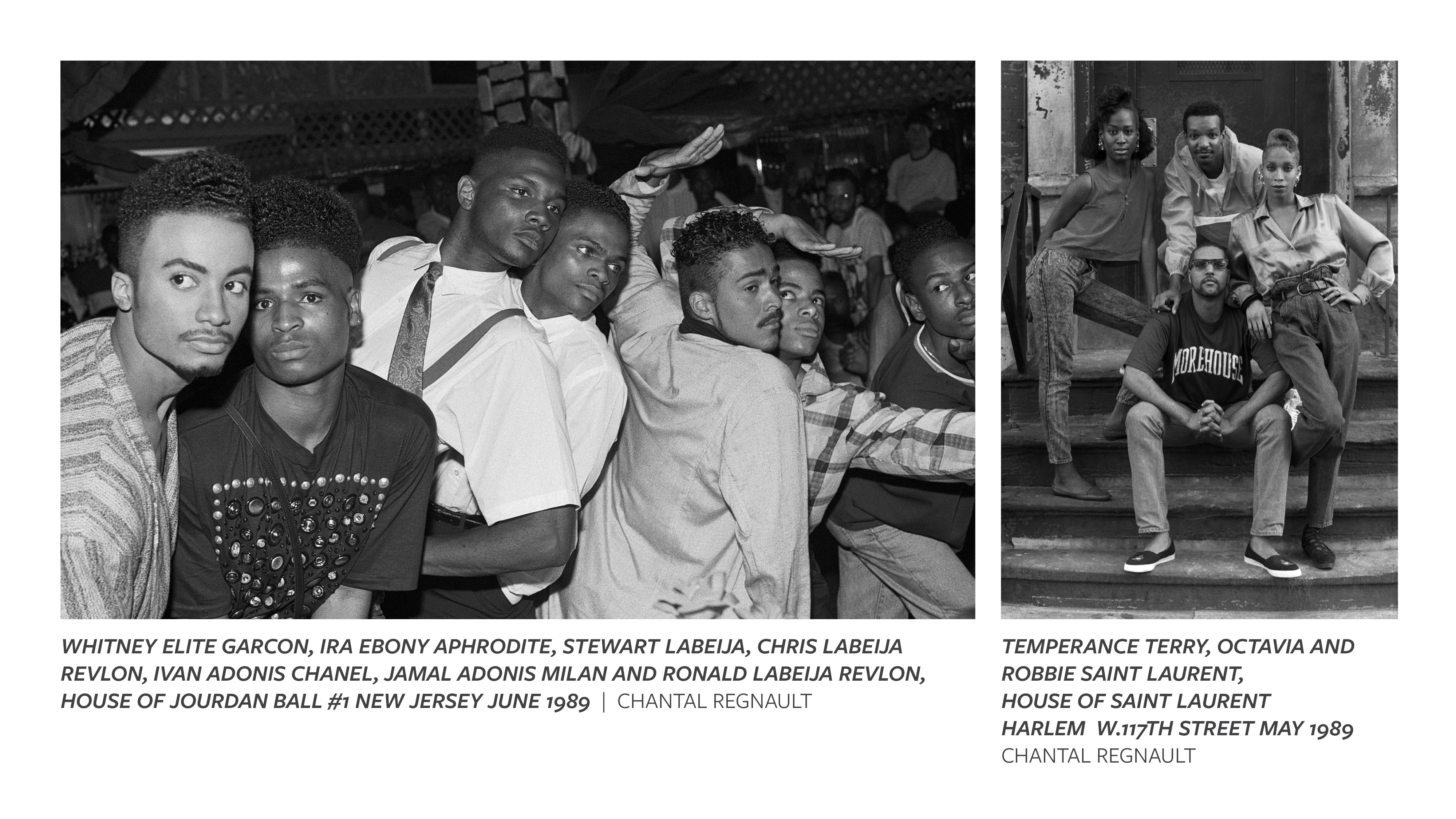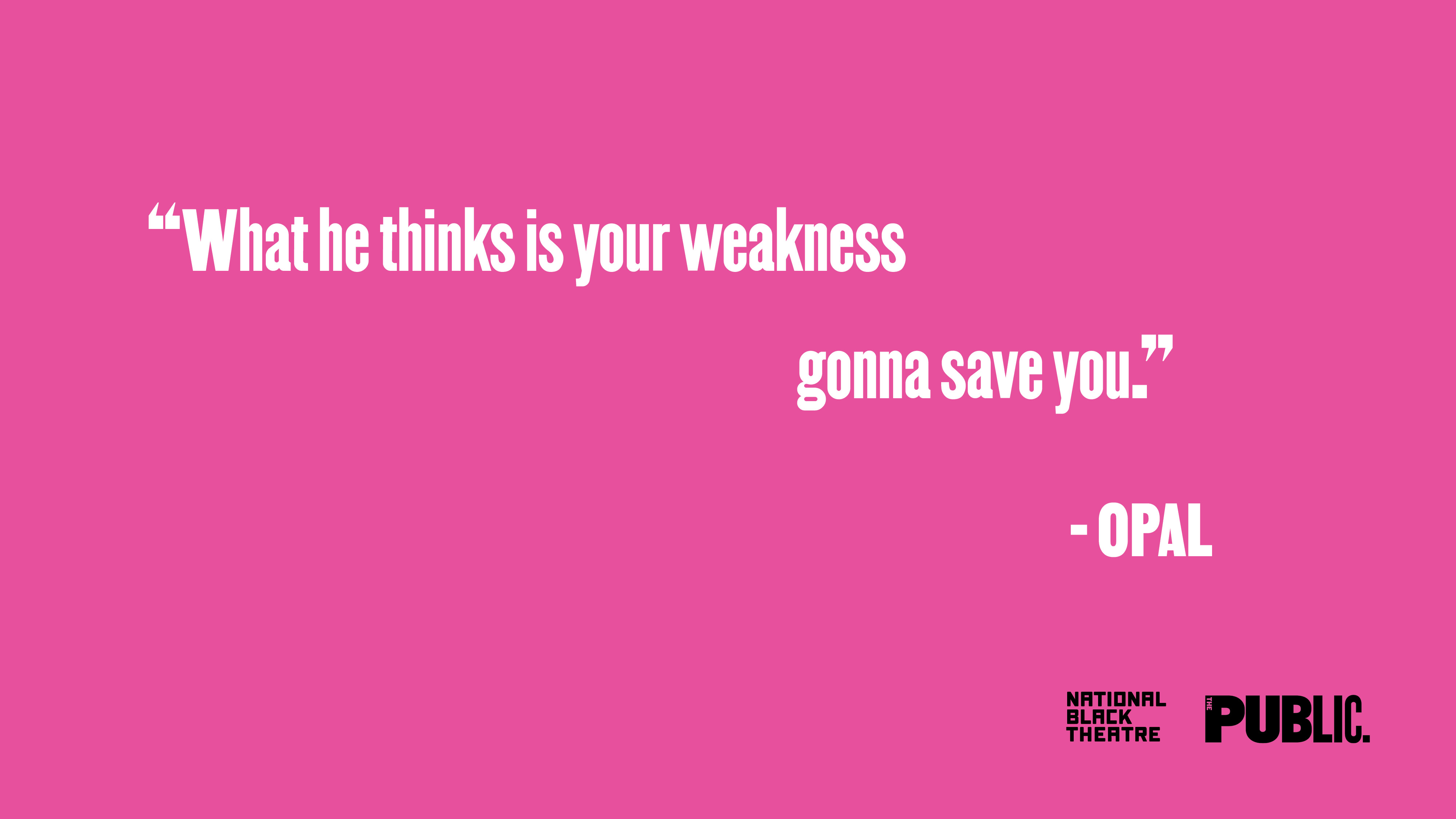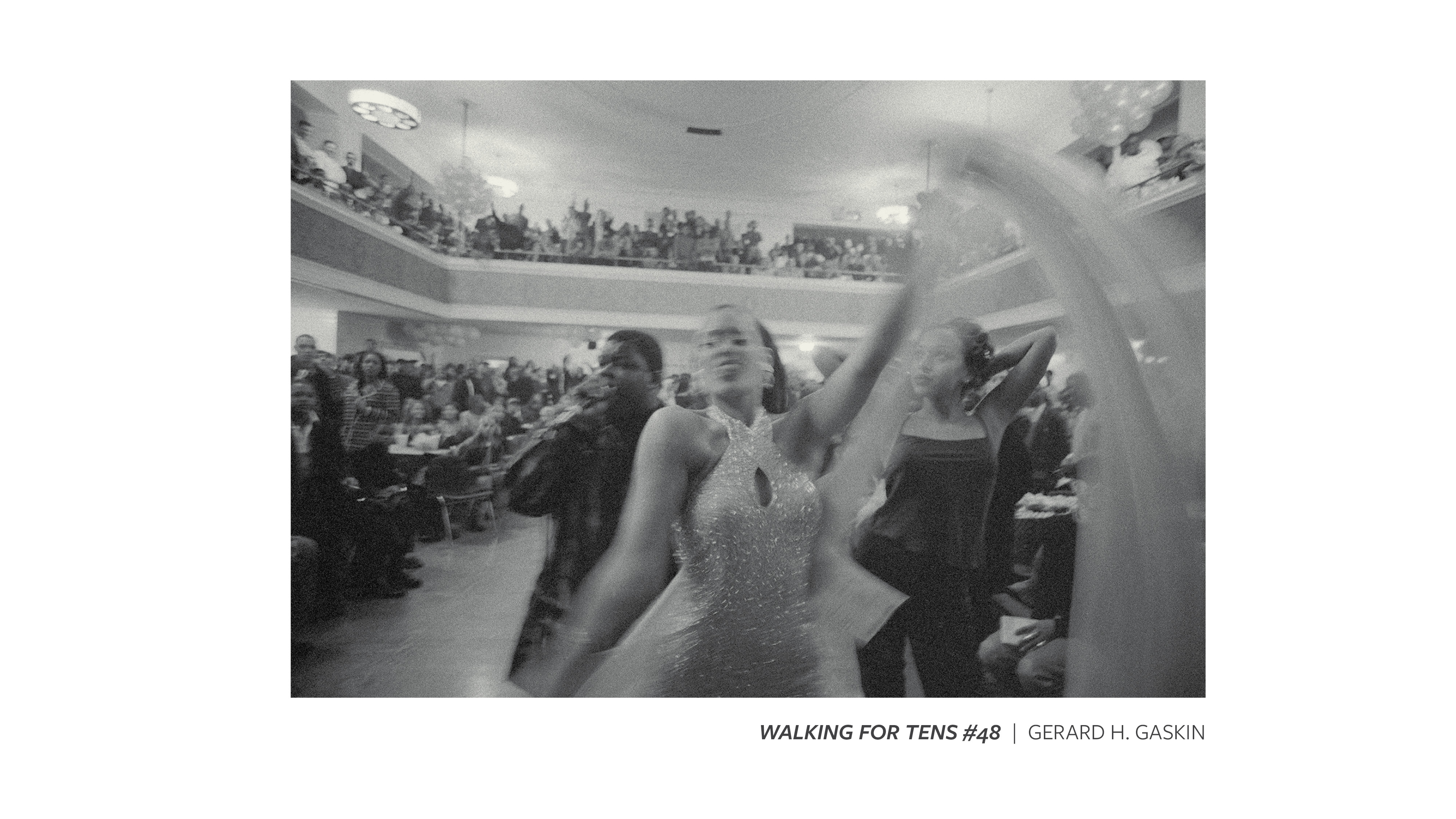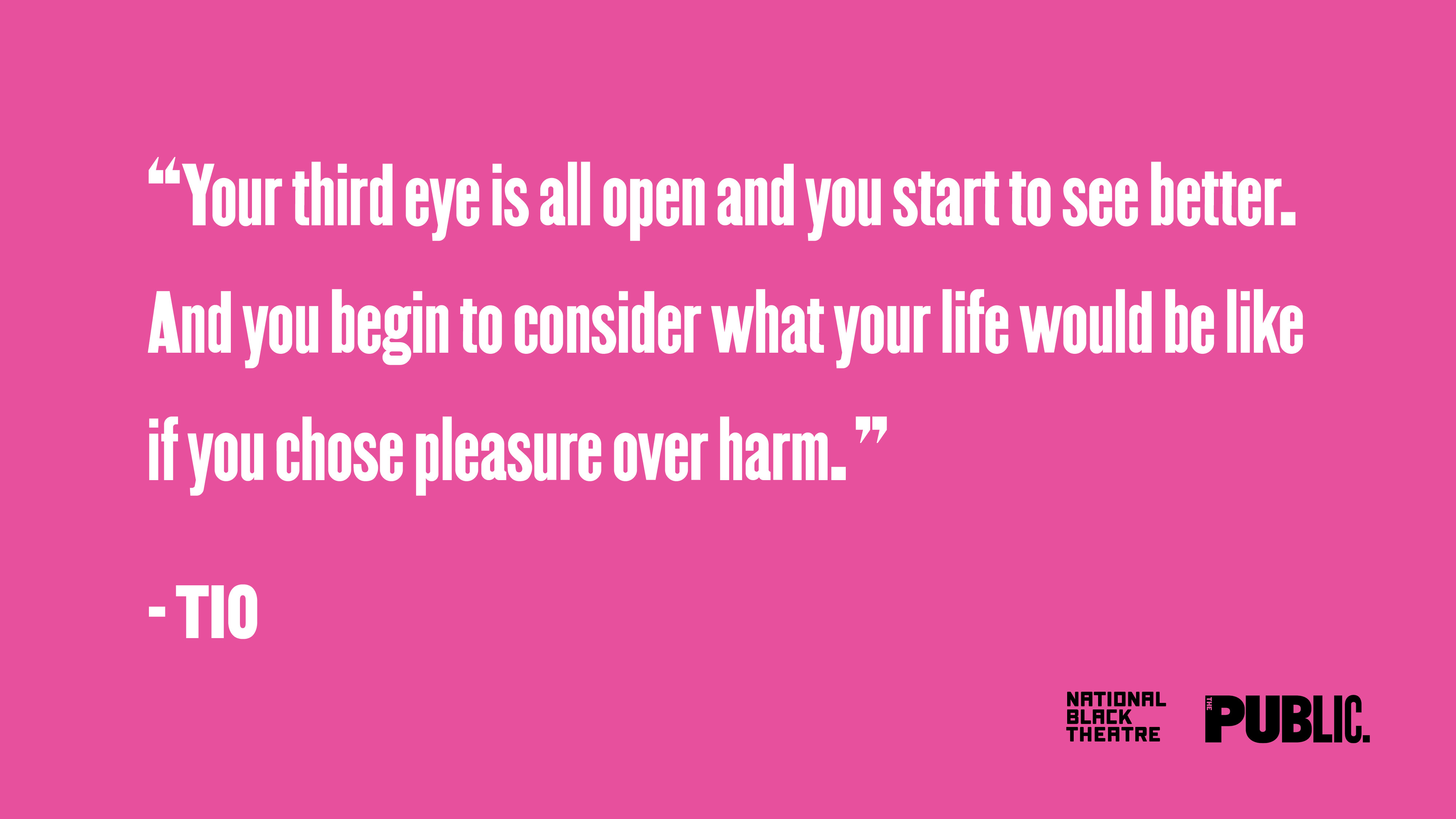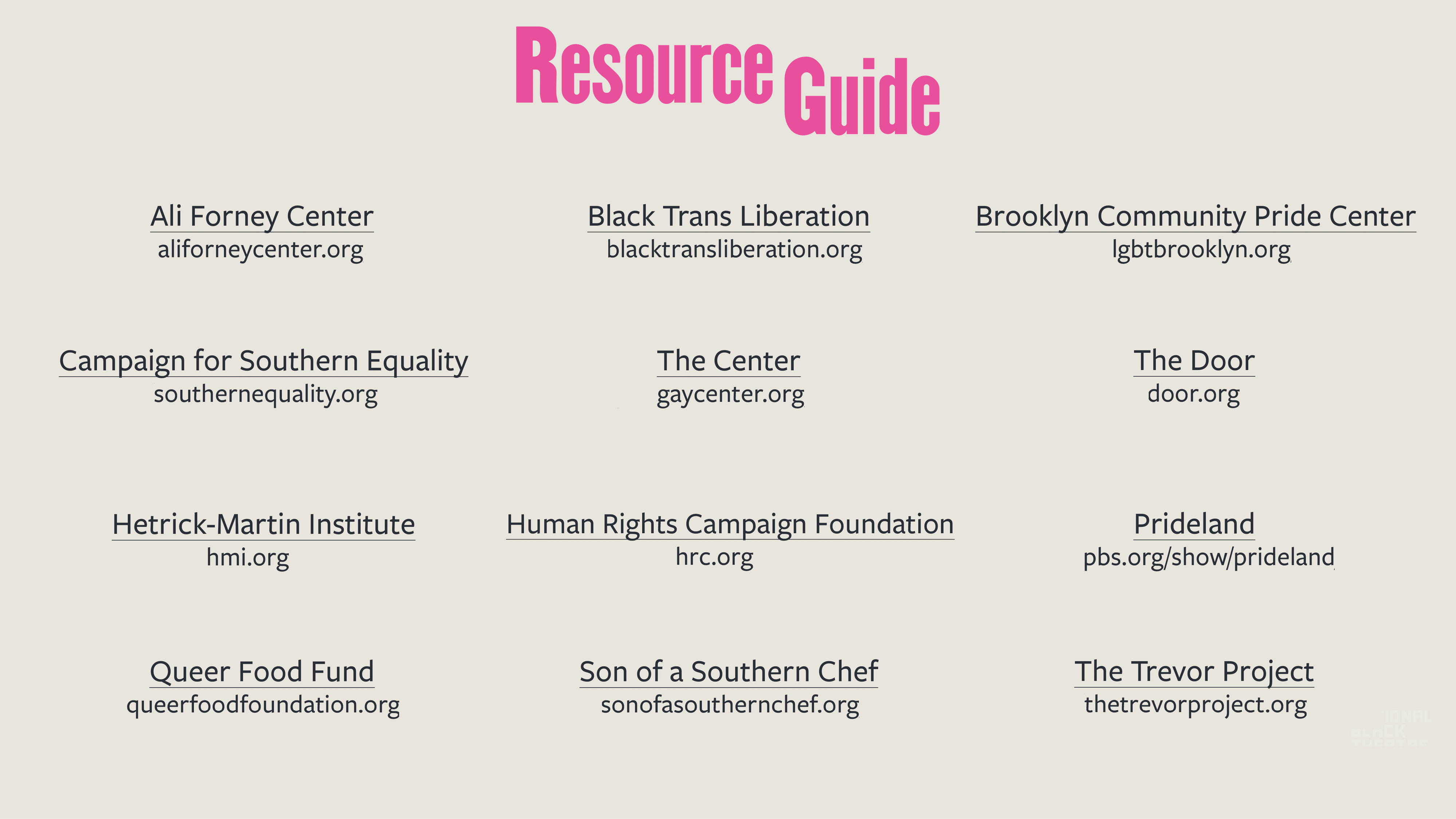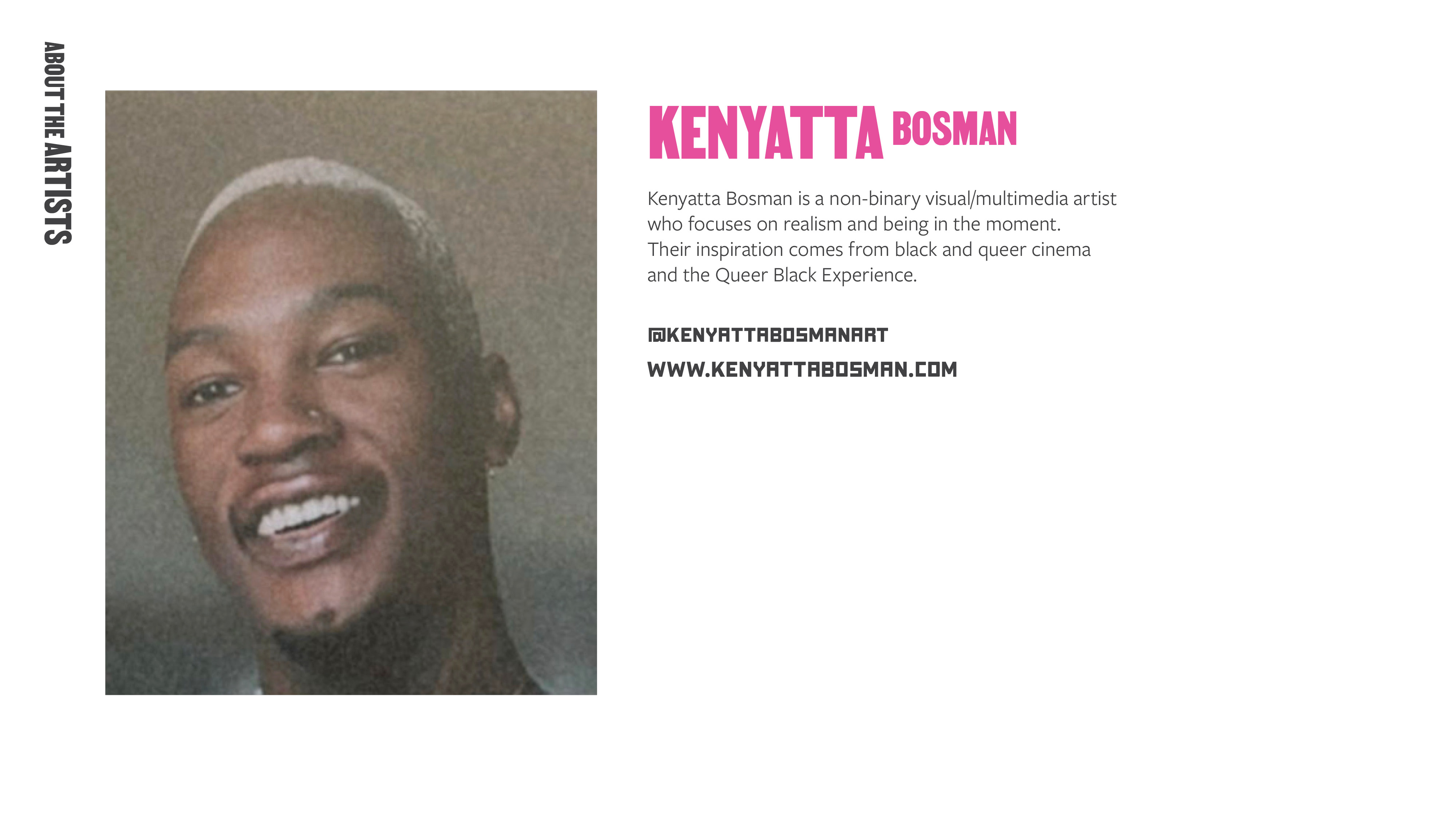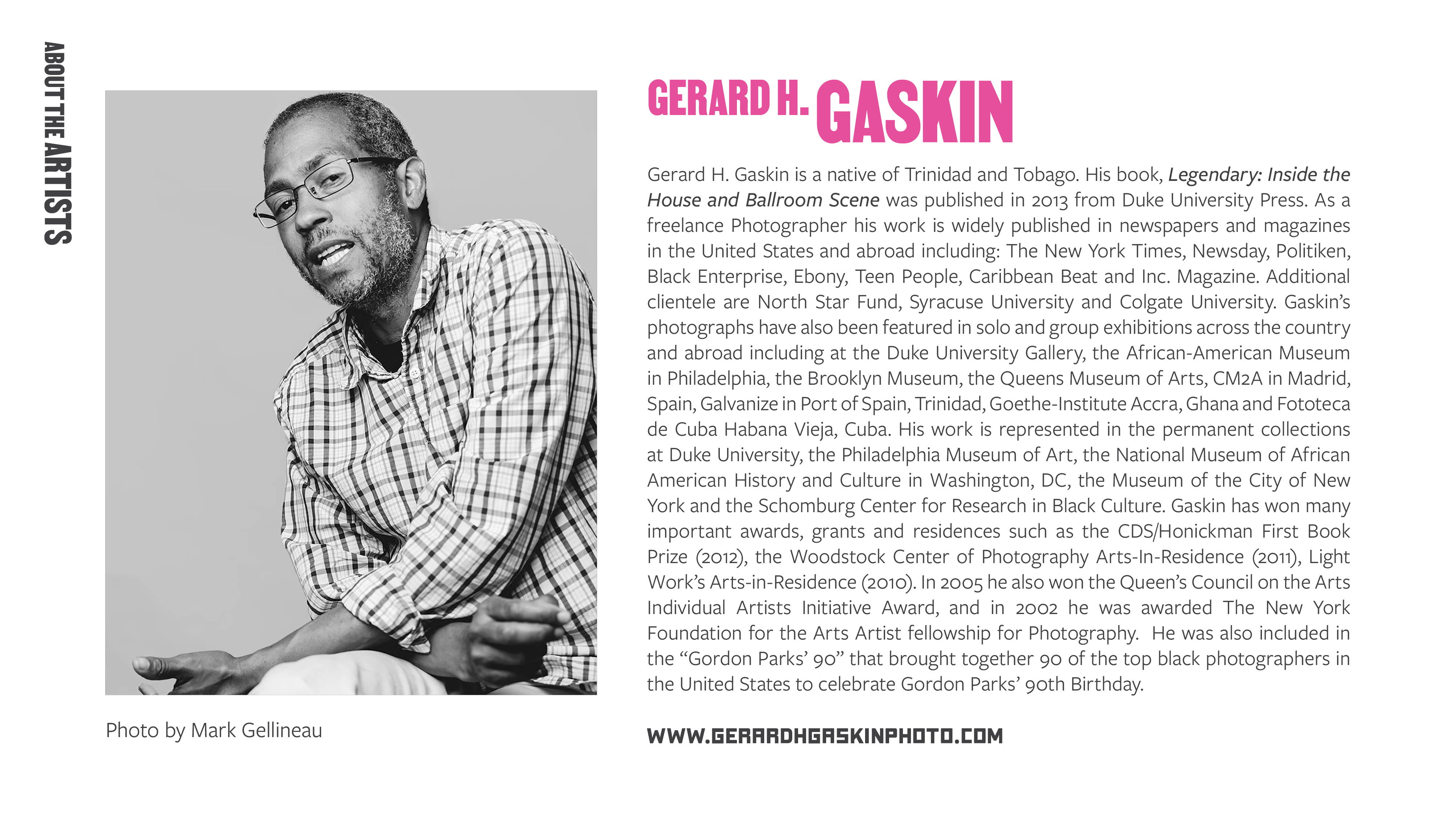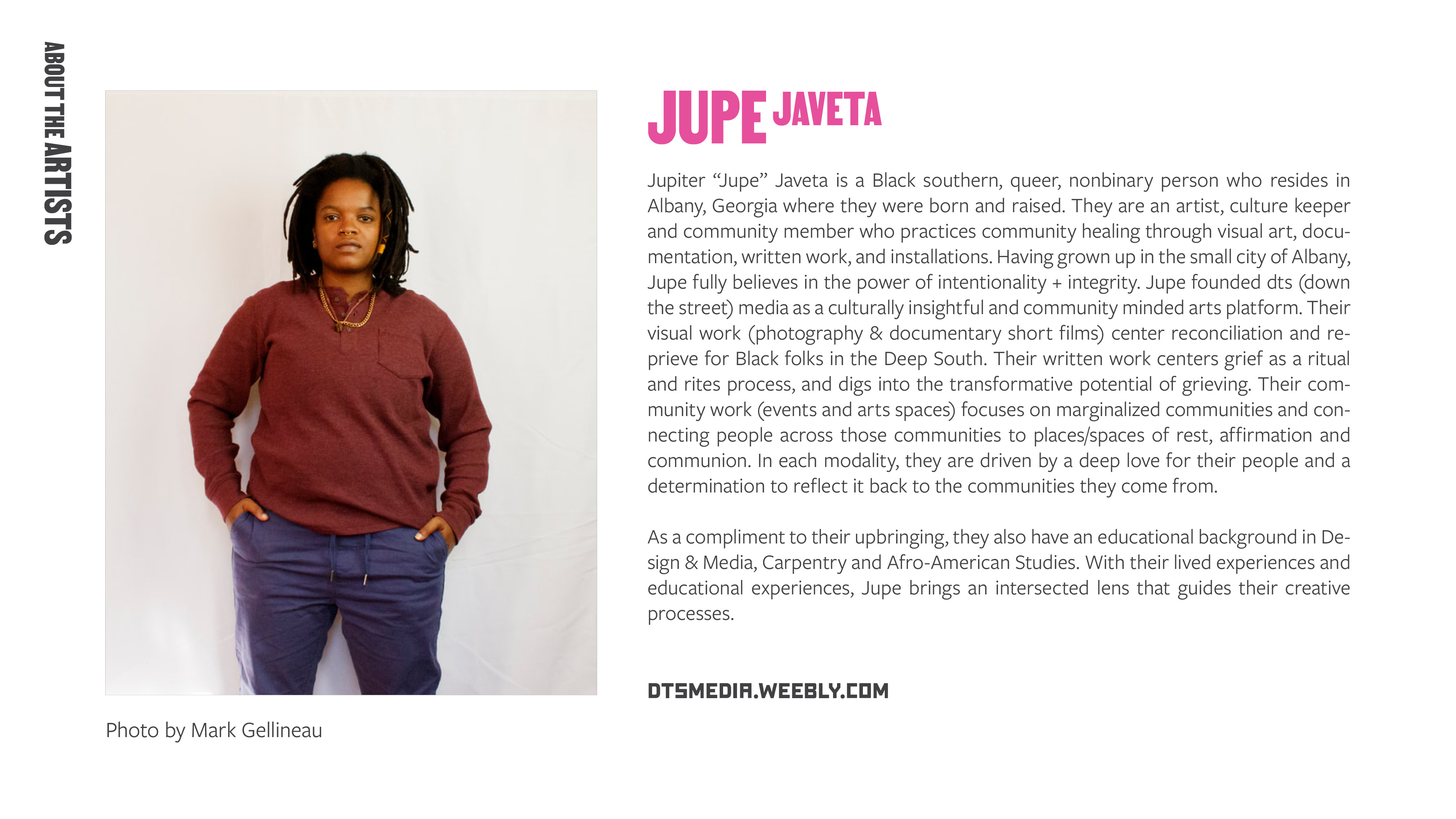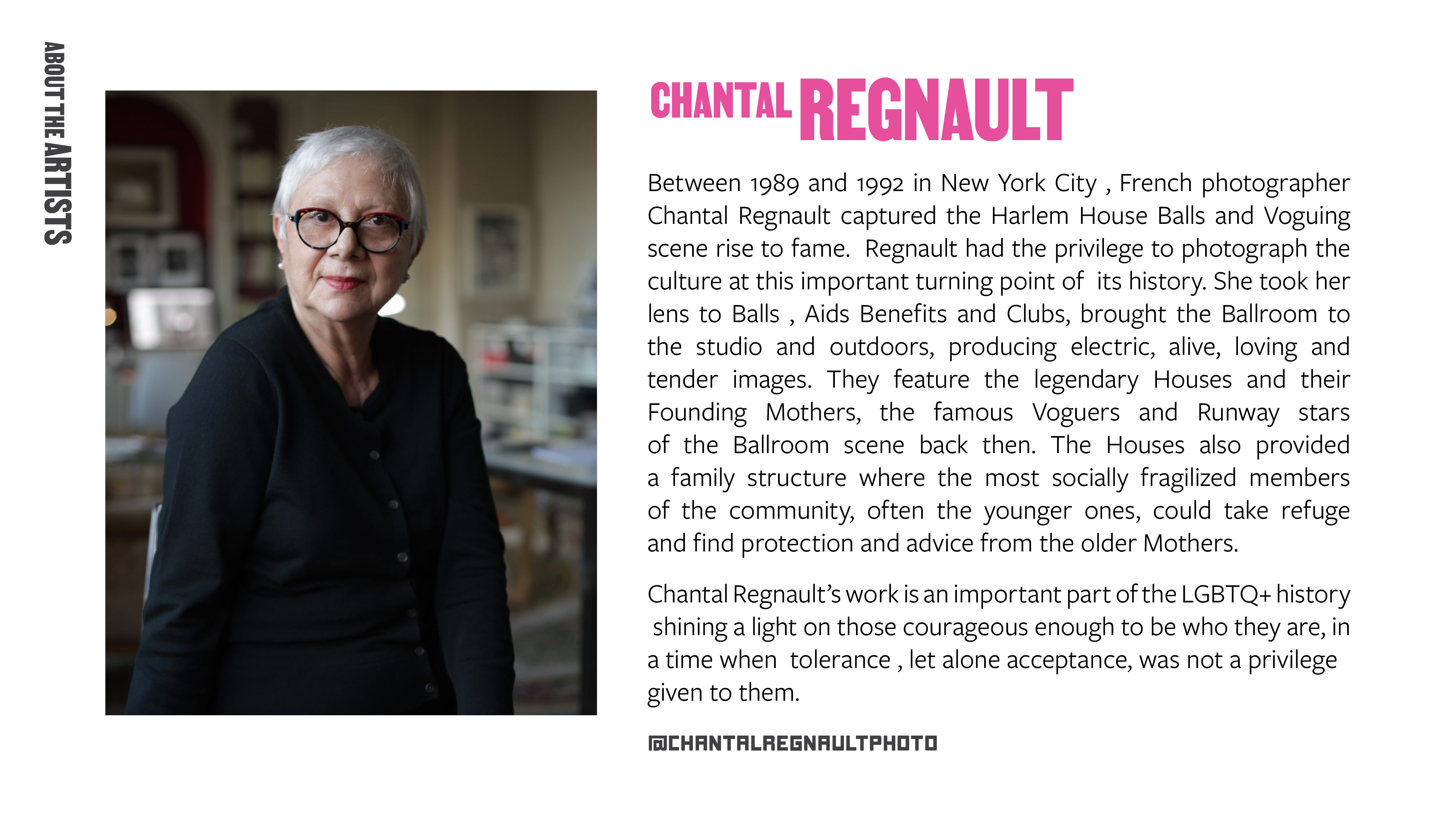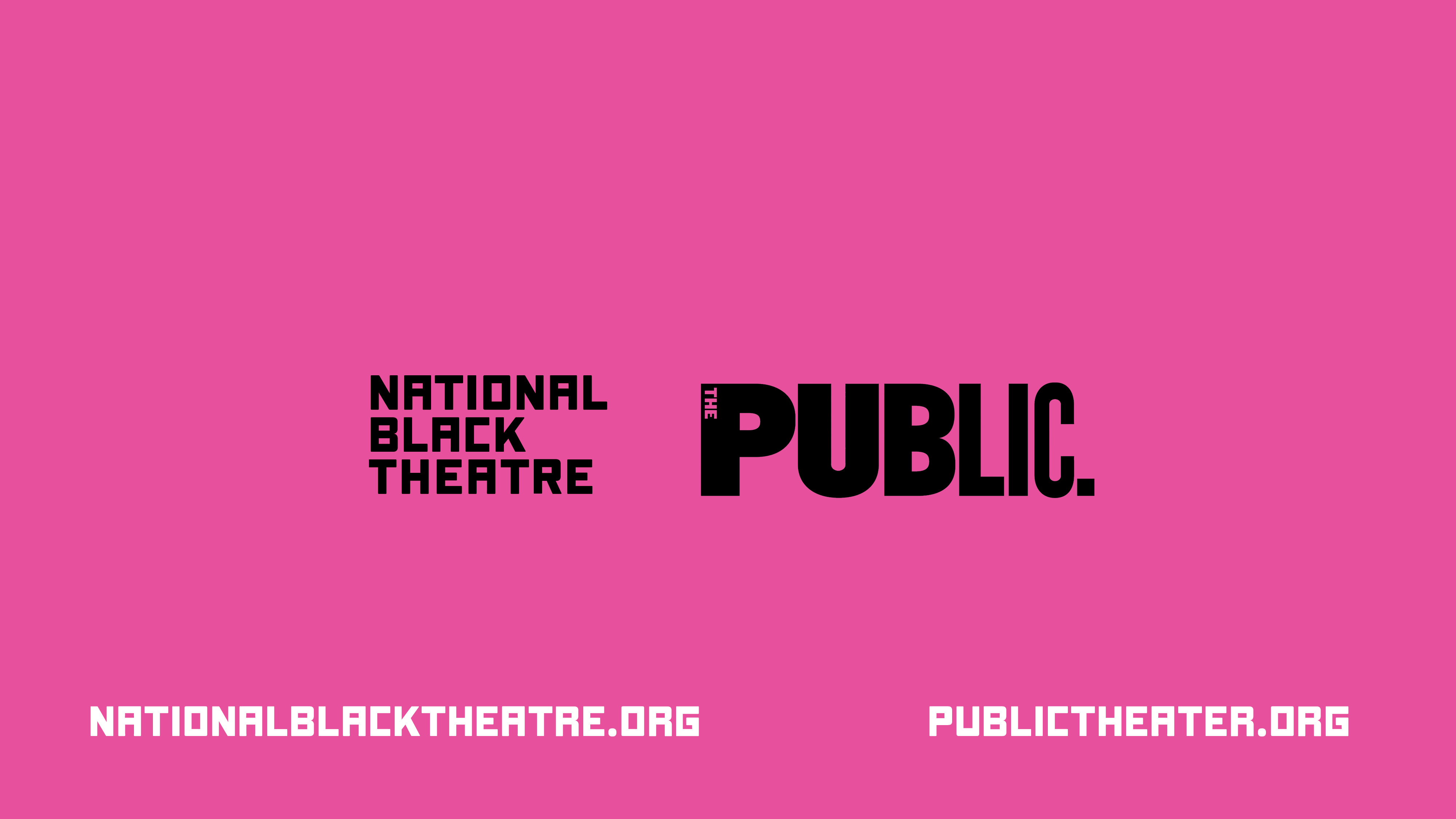 INDIVIDUAL GALLERIES.
I Want To Be Soft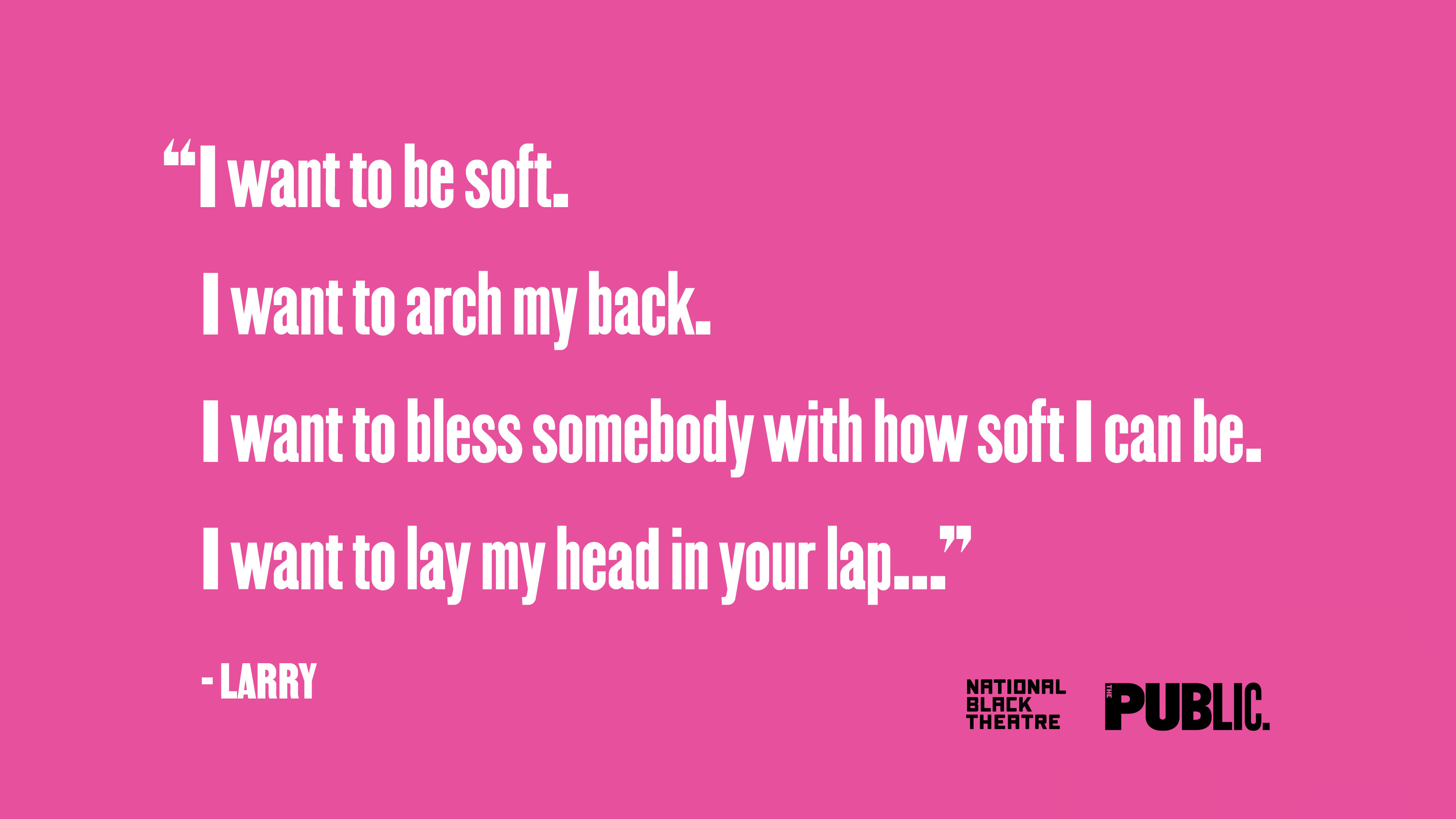 Photos by Kenyatta Bosman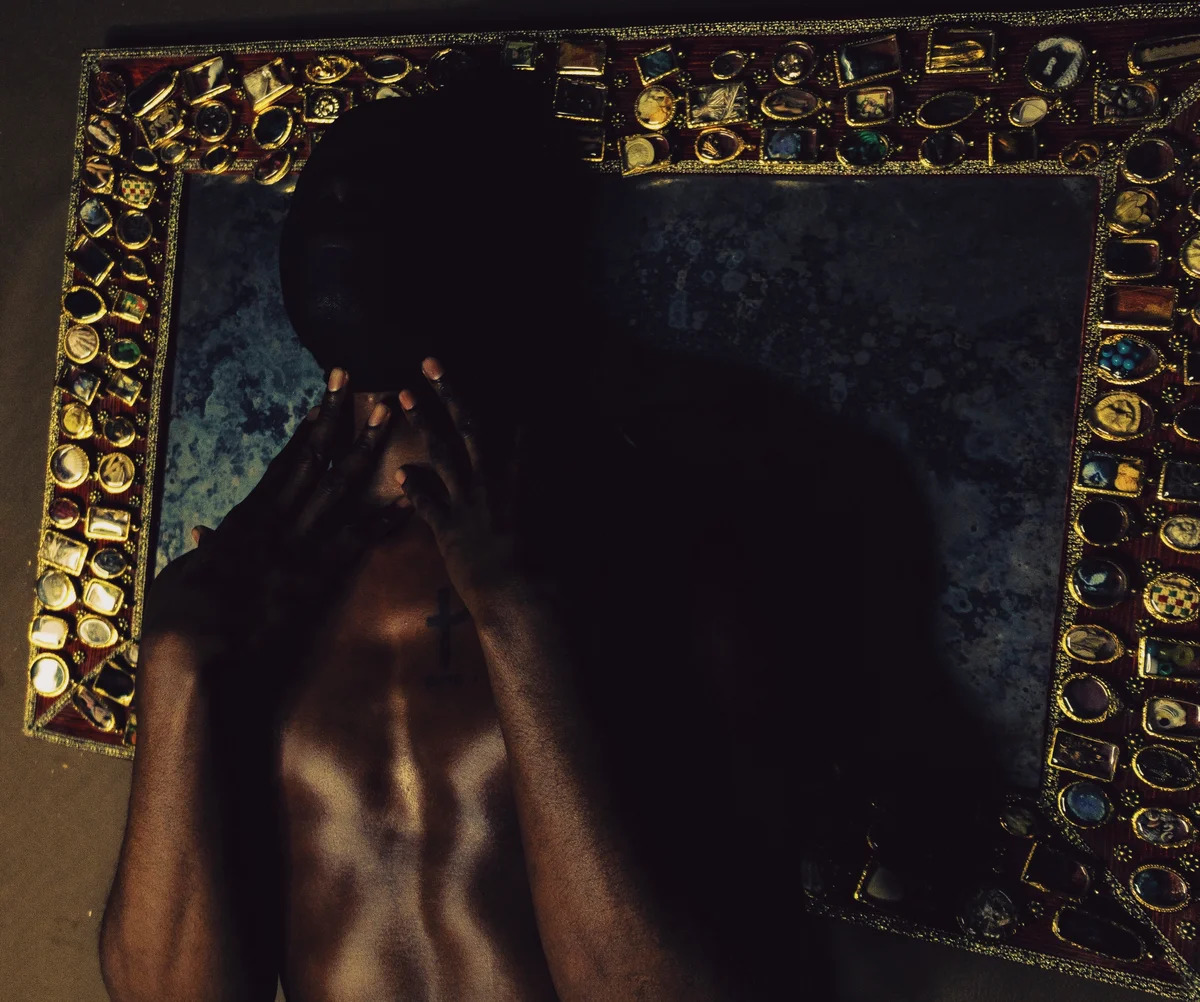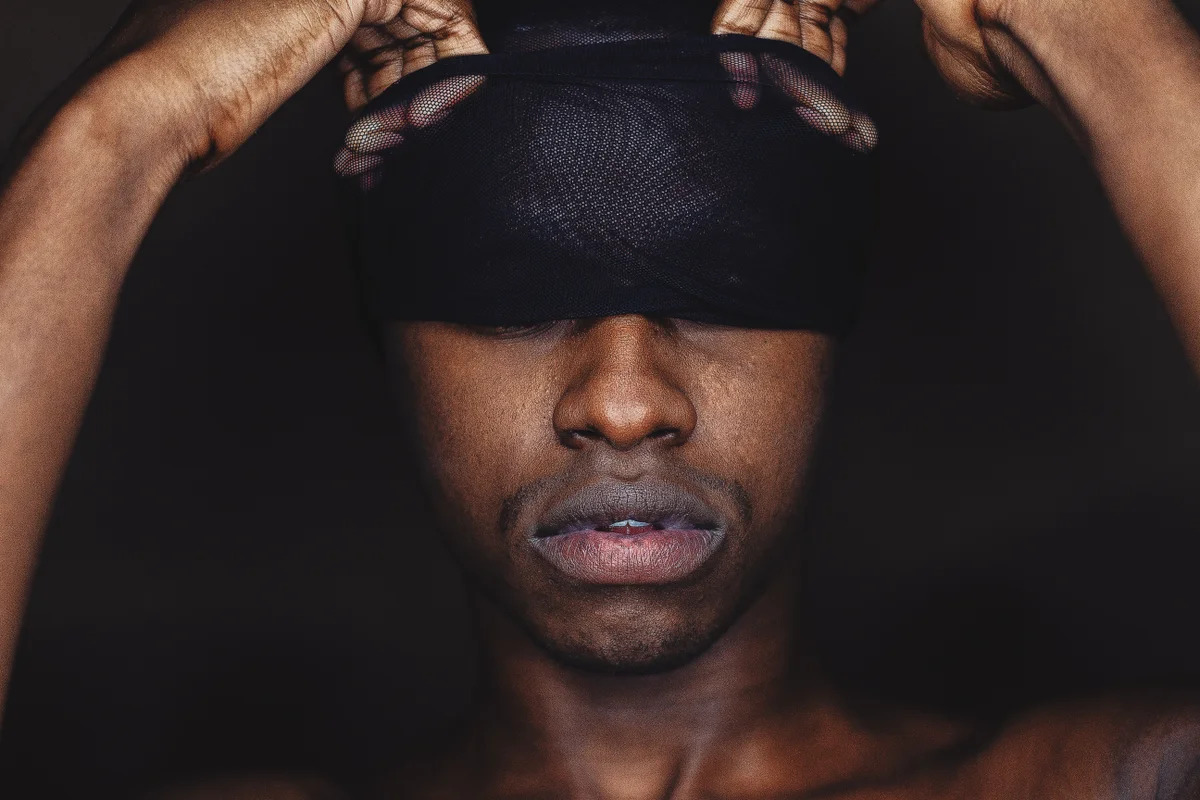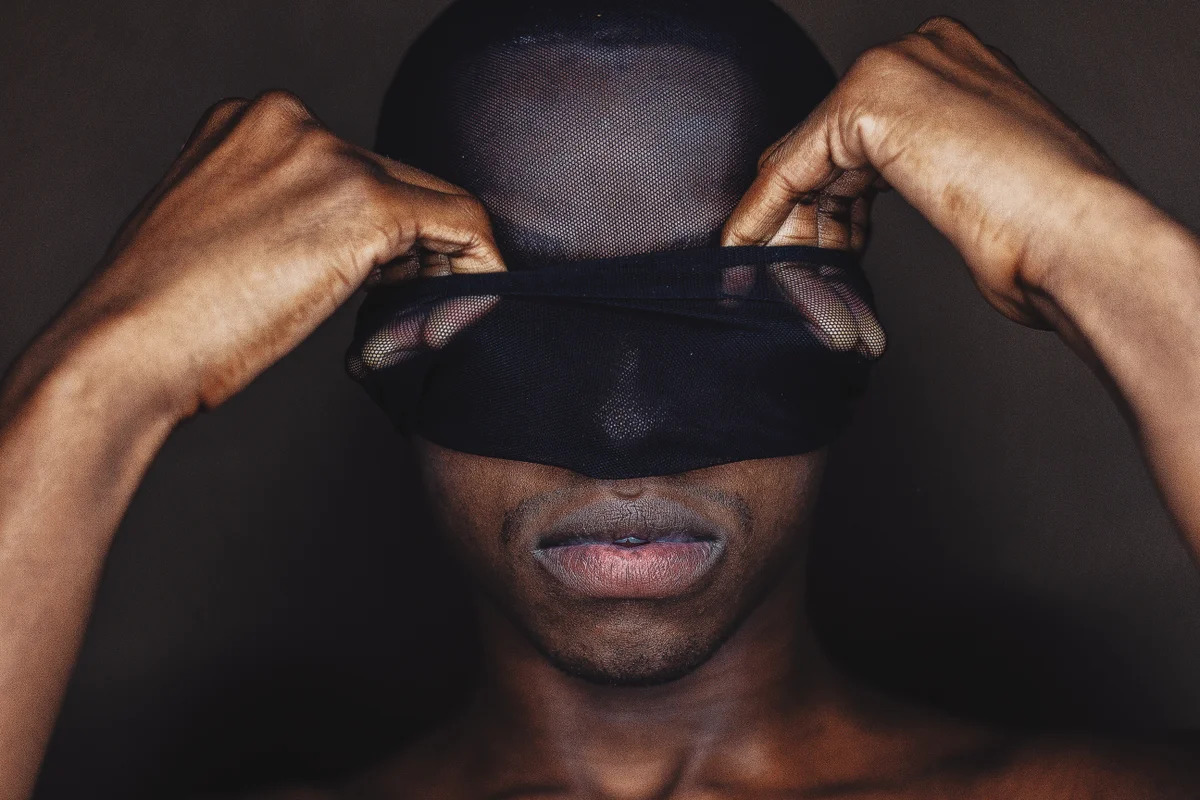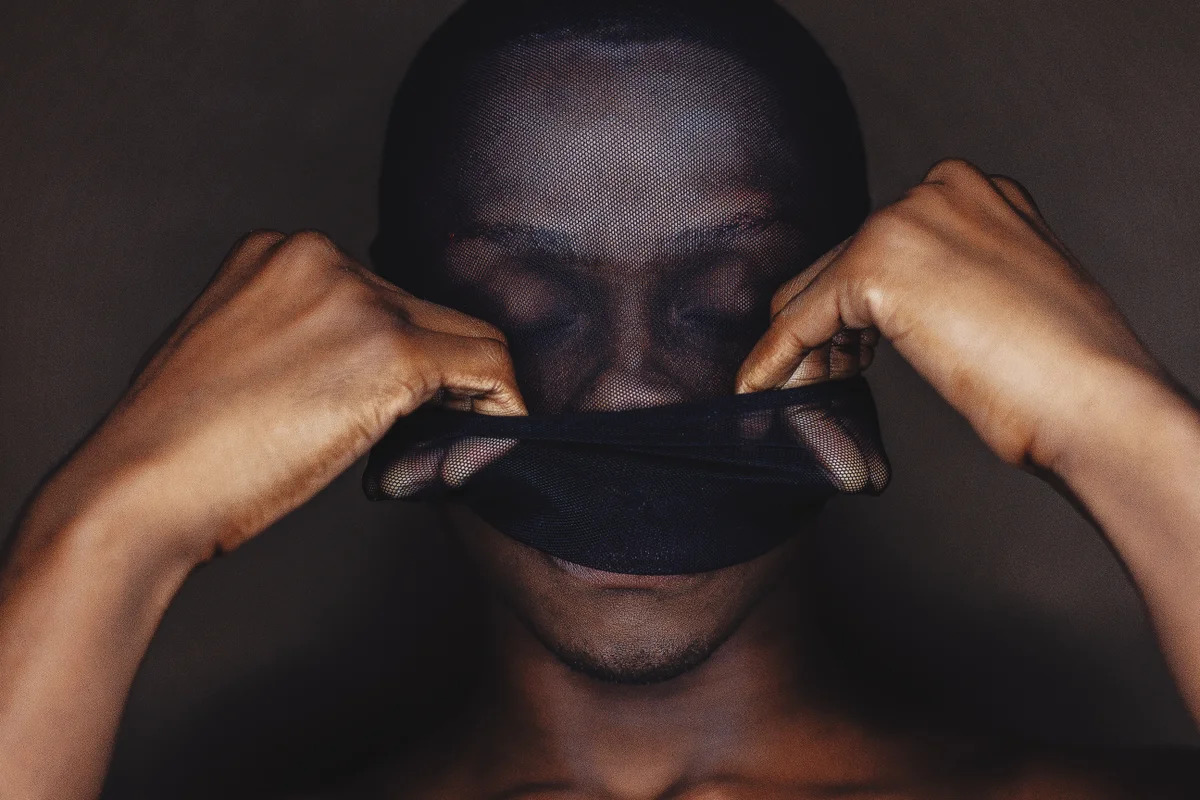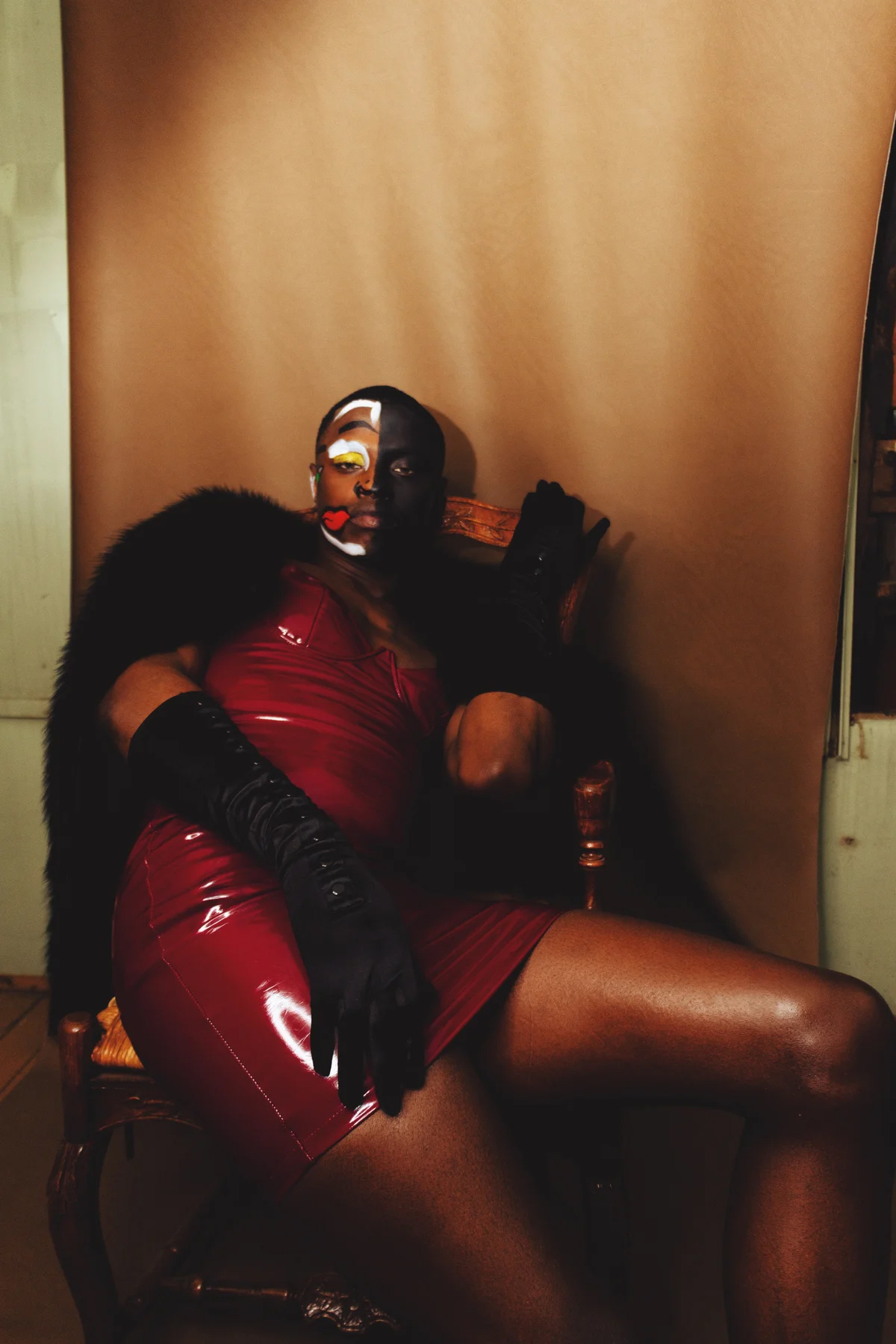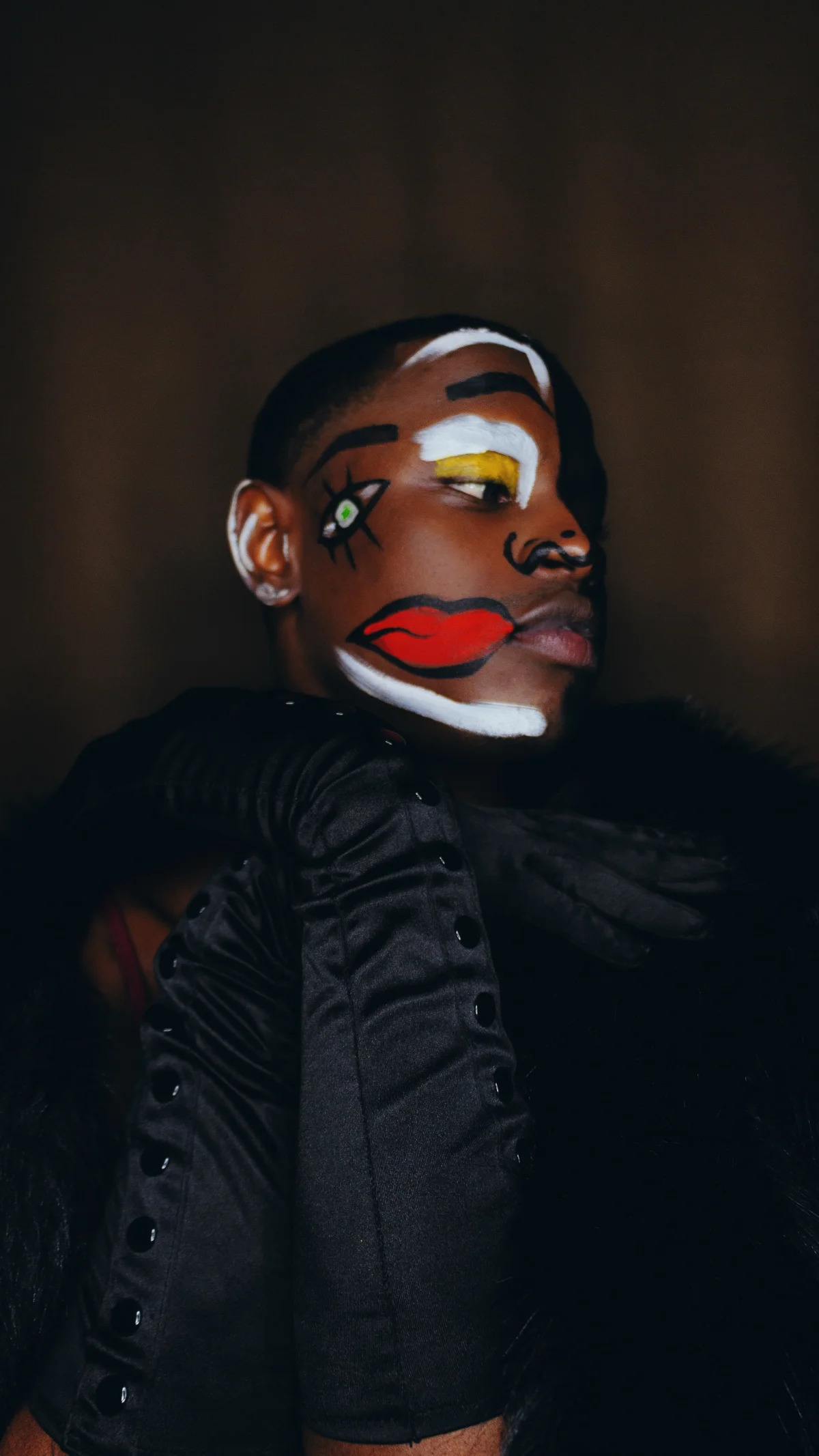 Photos by Gerard H. Gaskin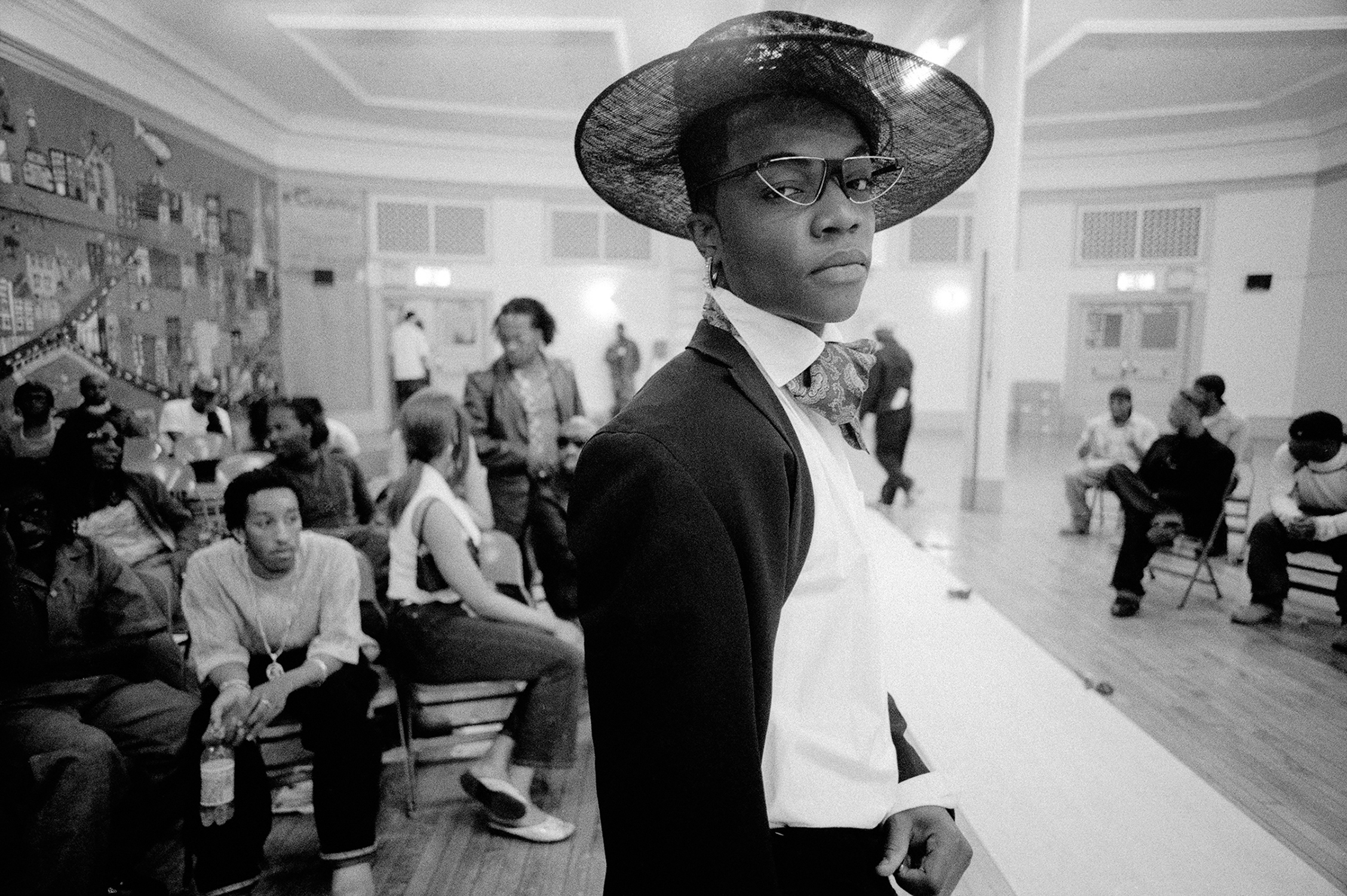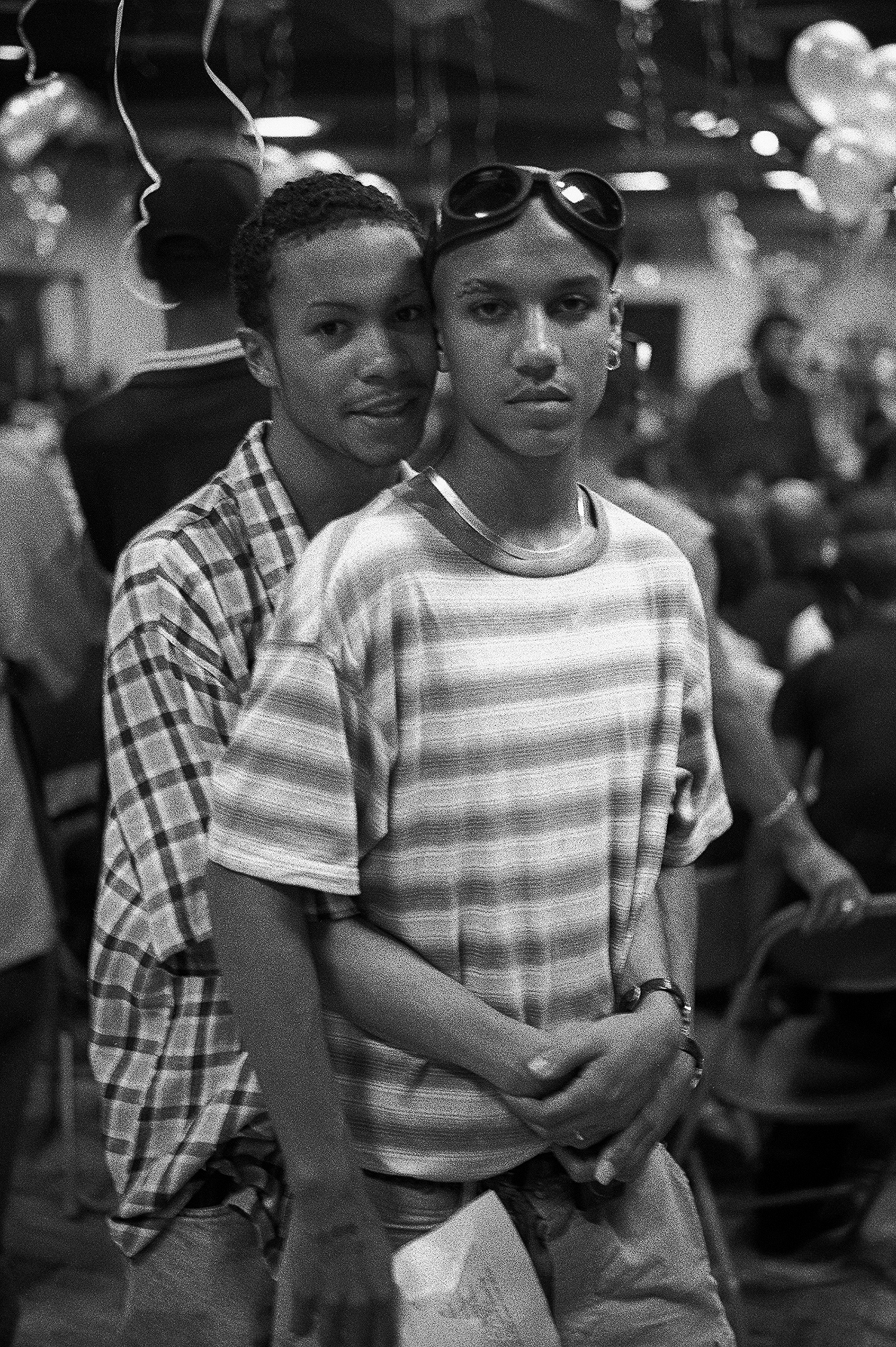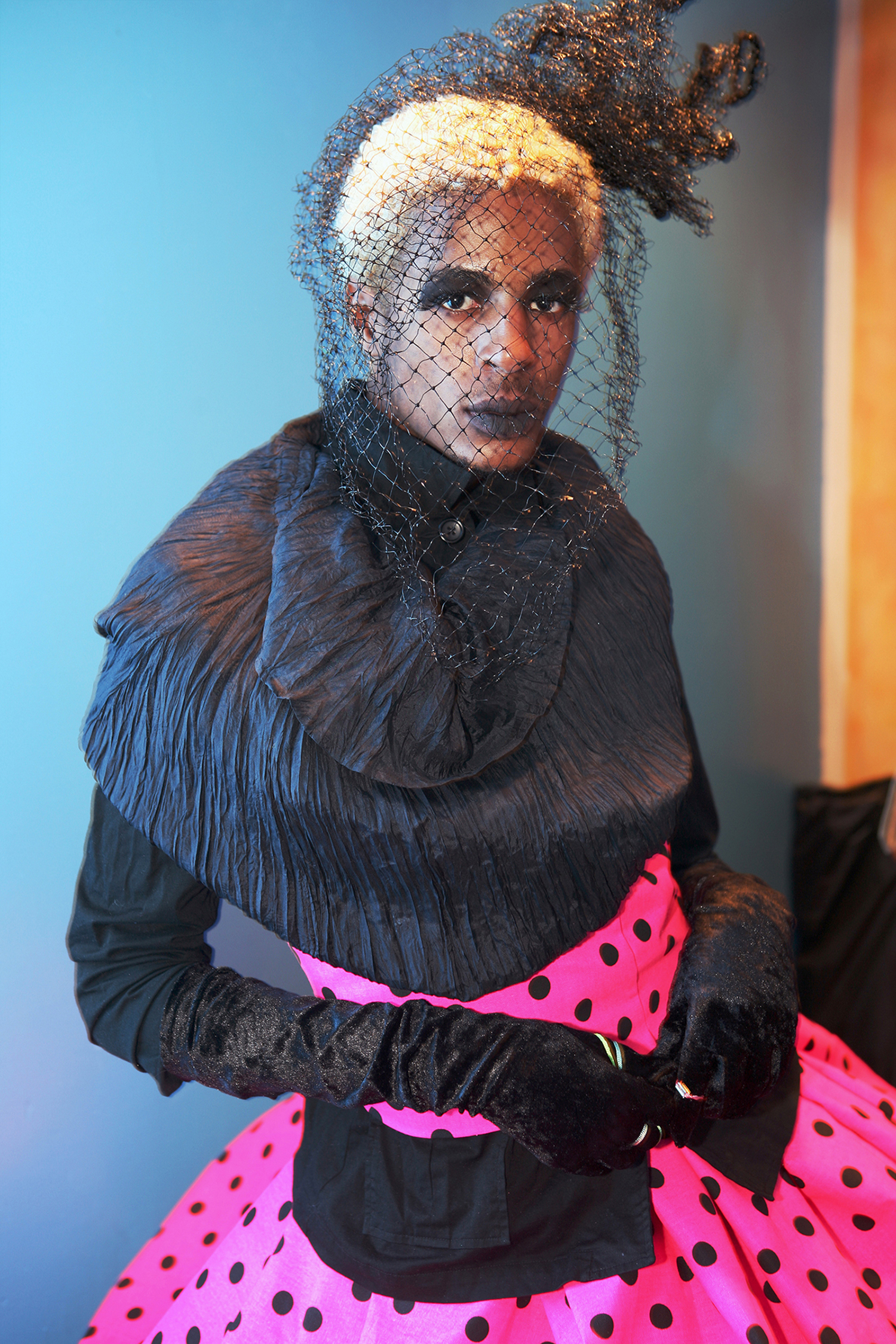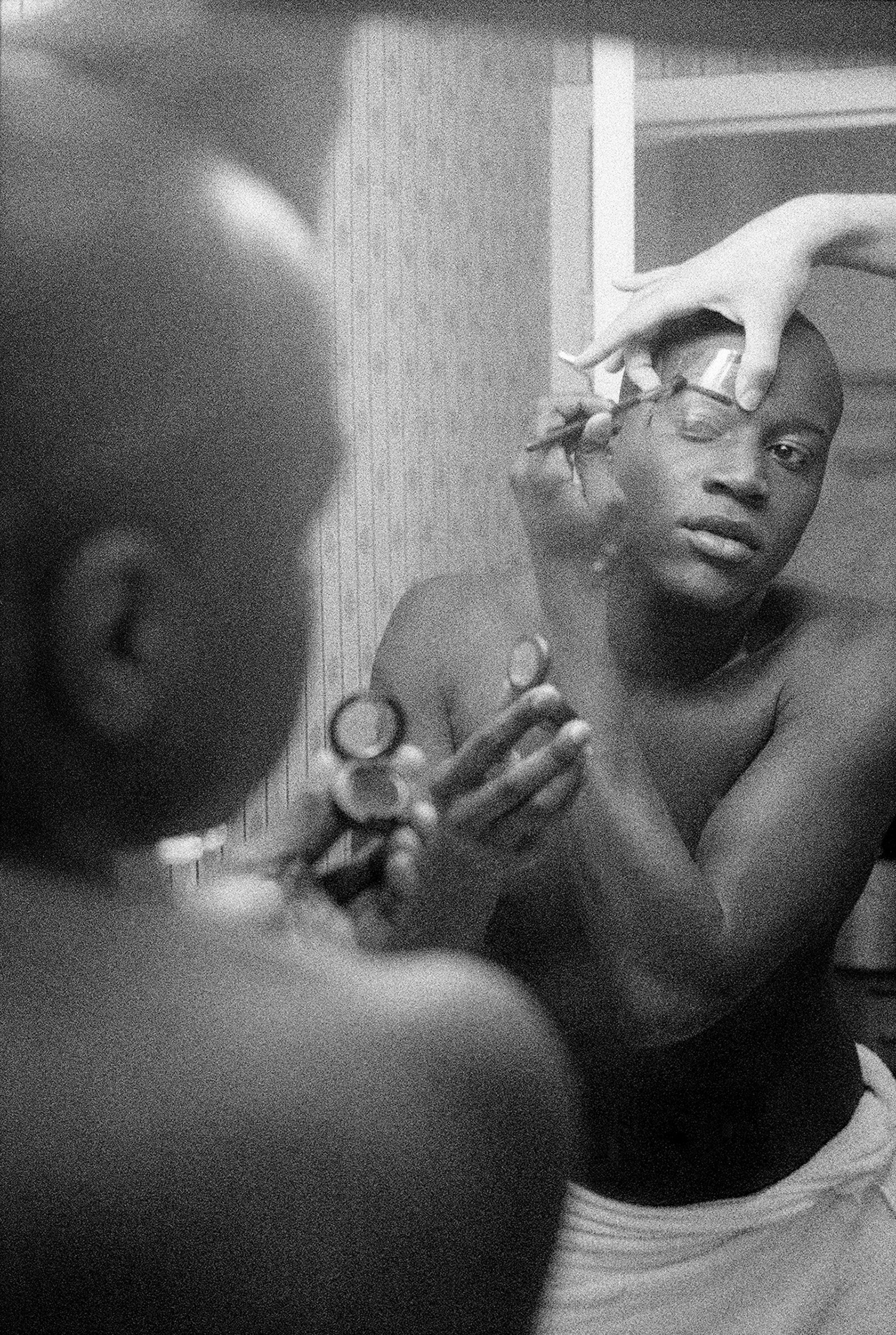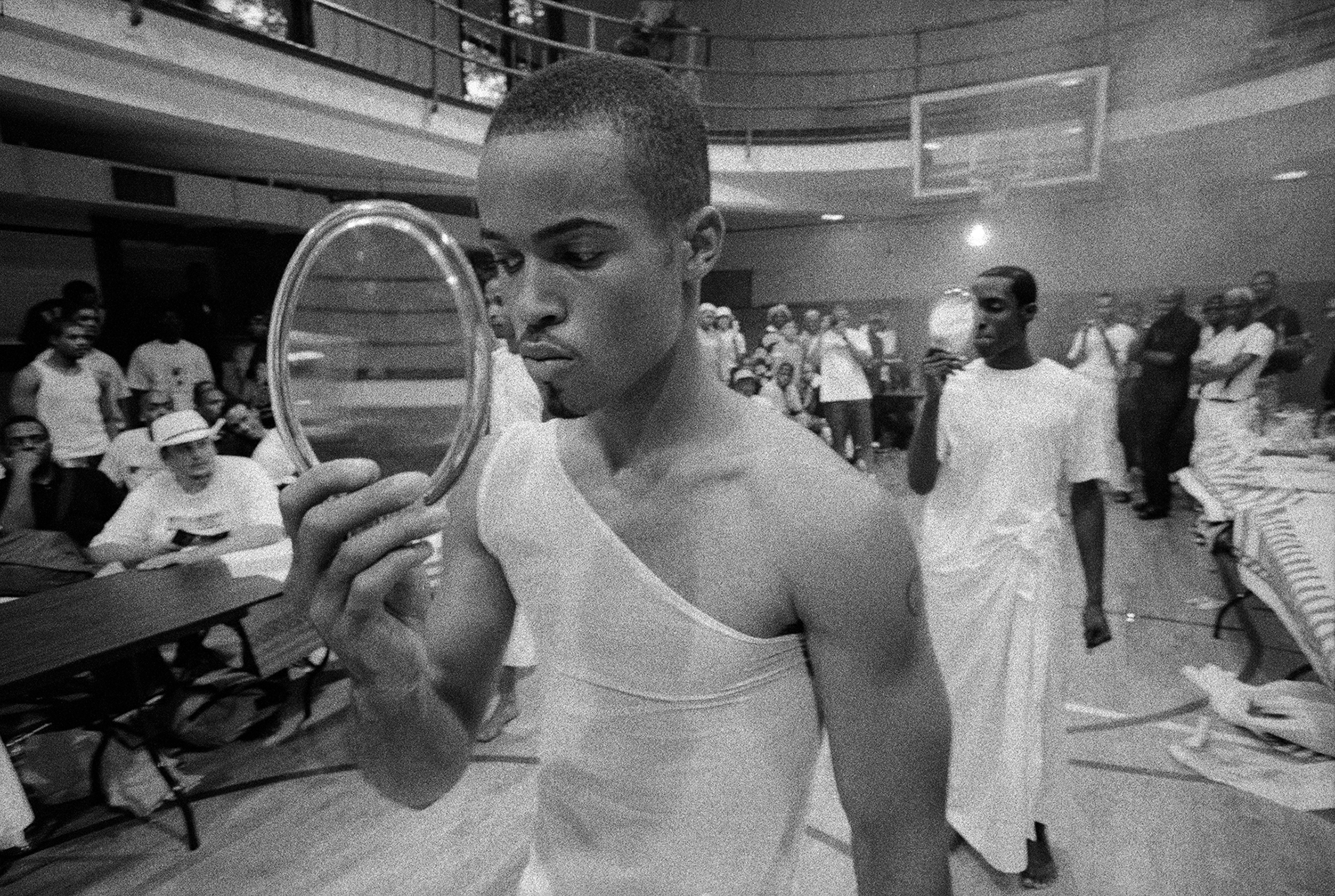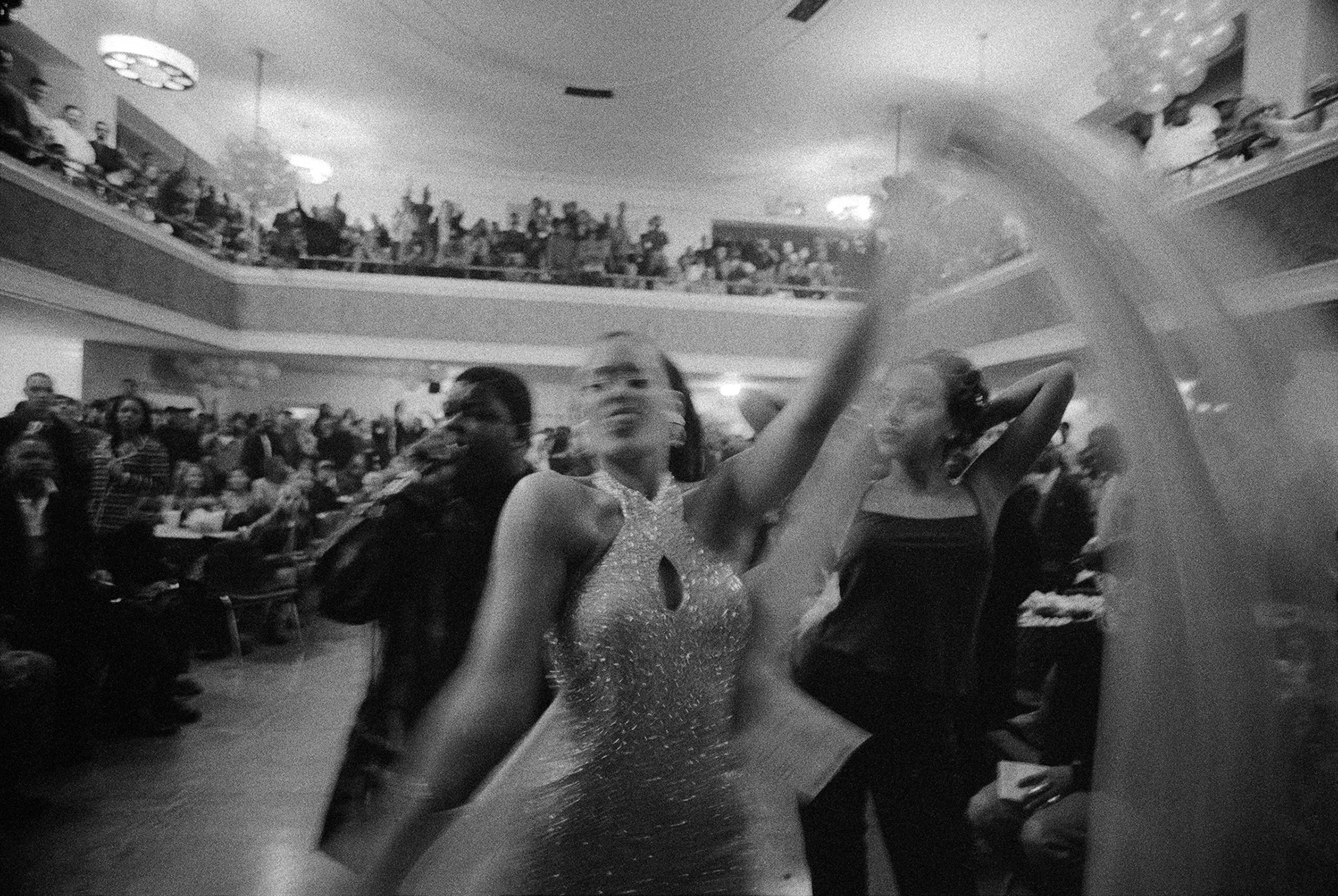 Photos by Jupe Javeta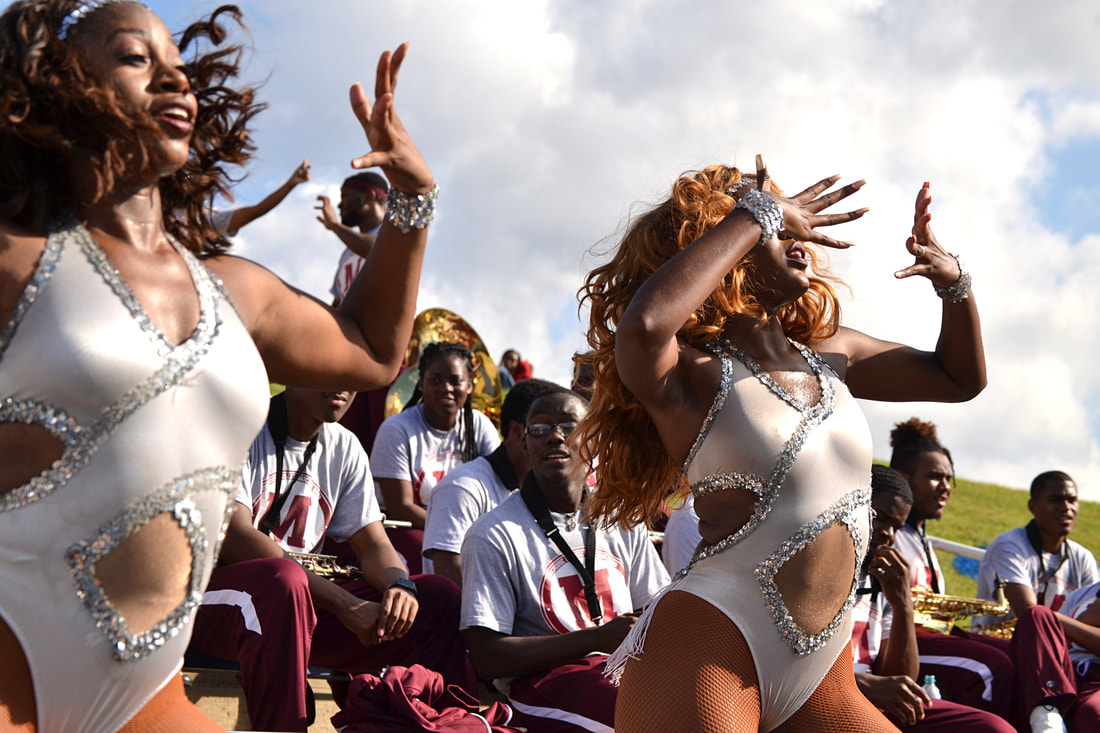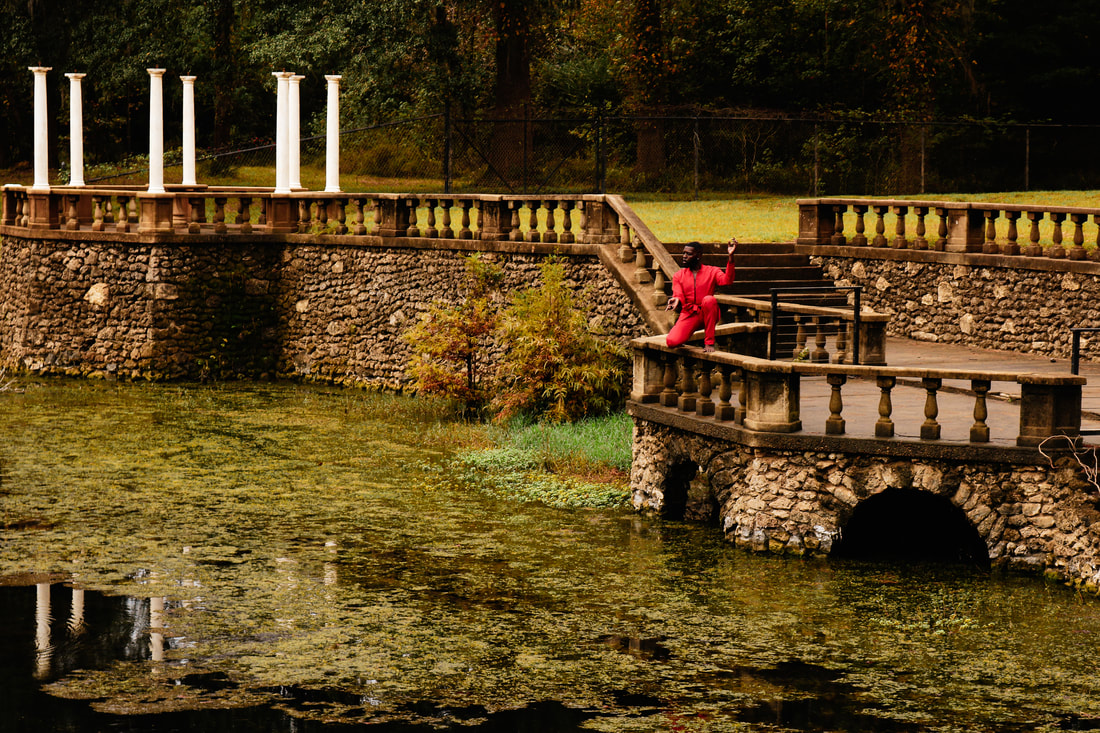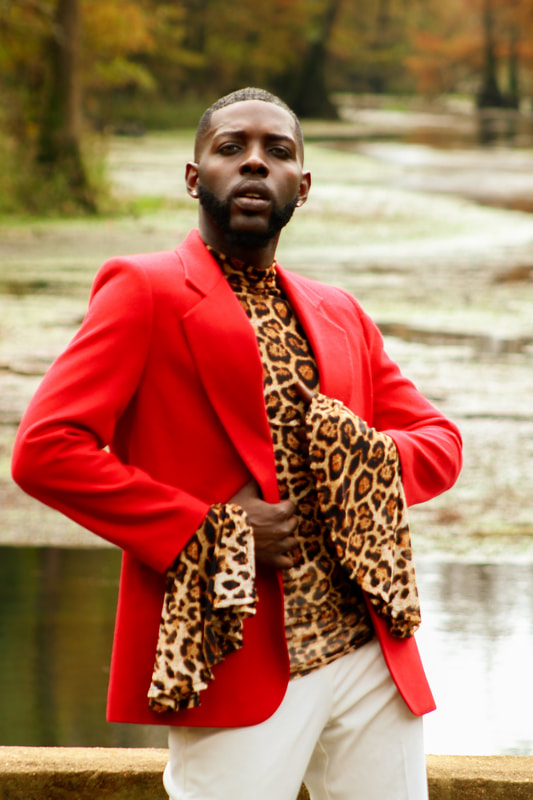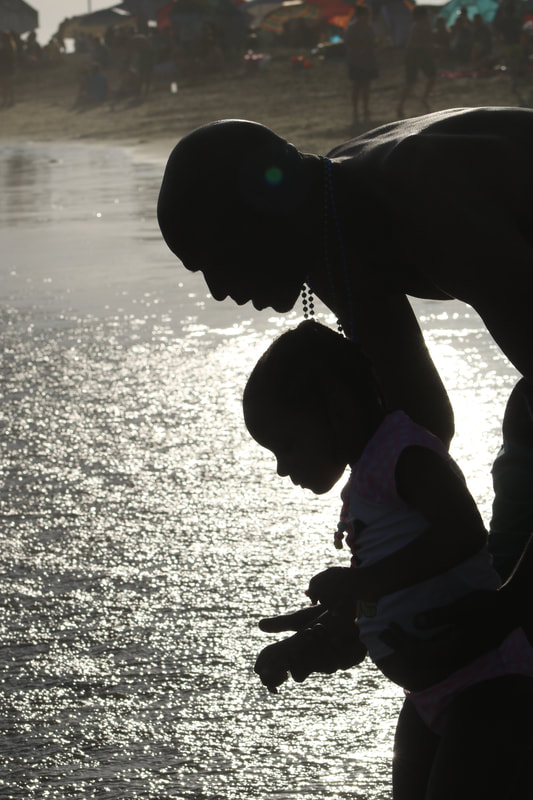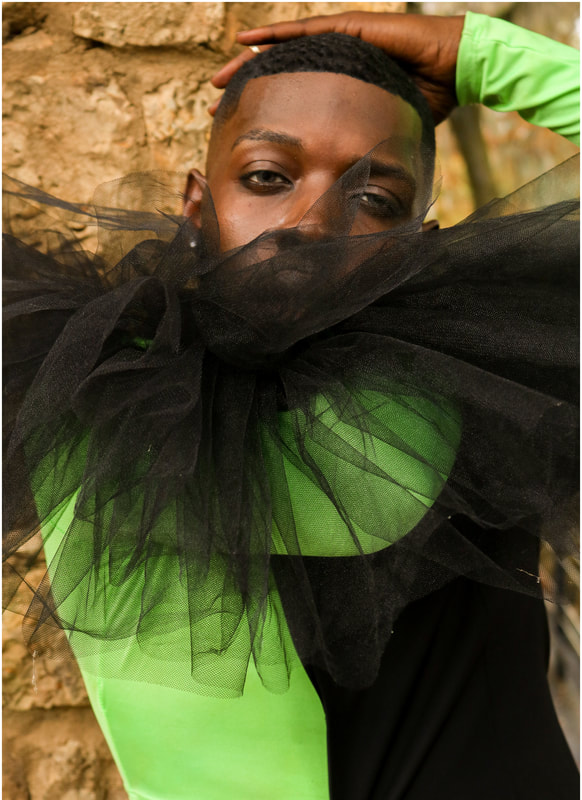 Photos by Chantel Regnault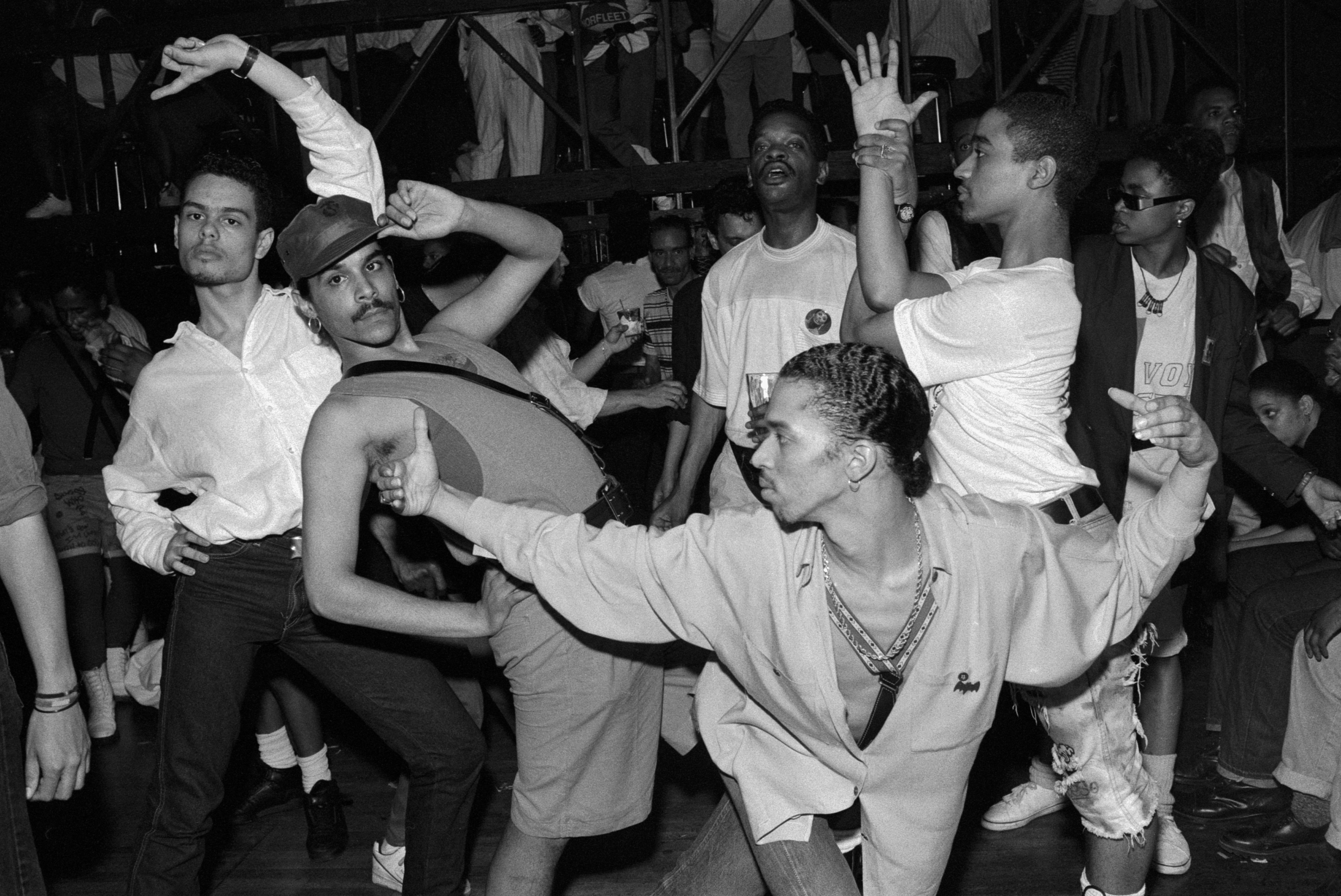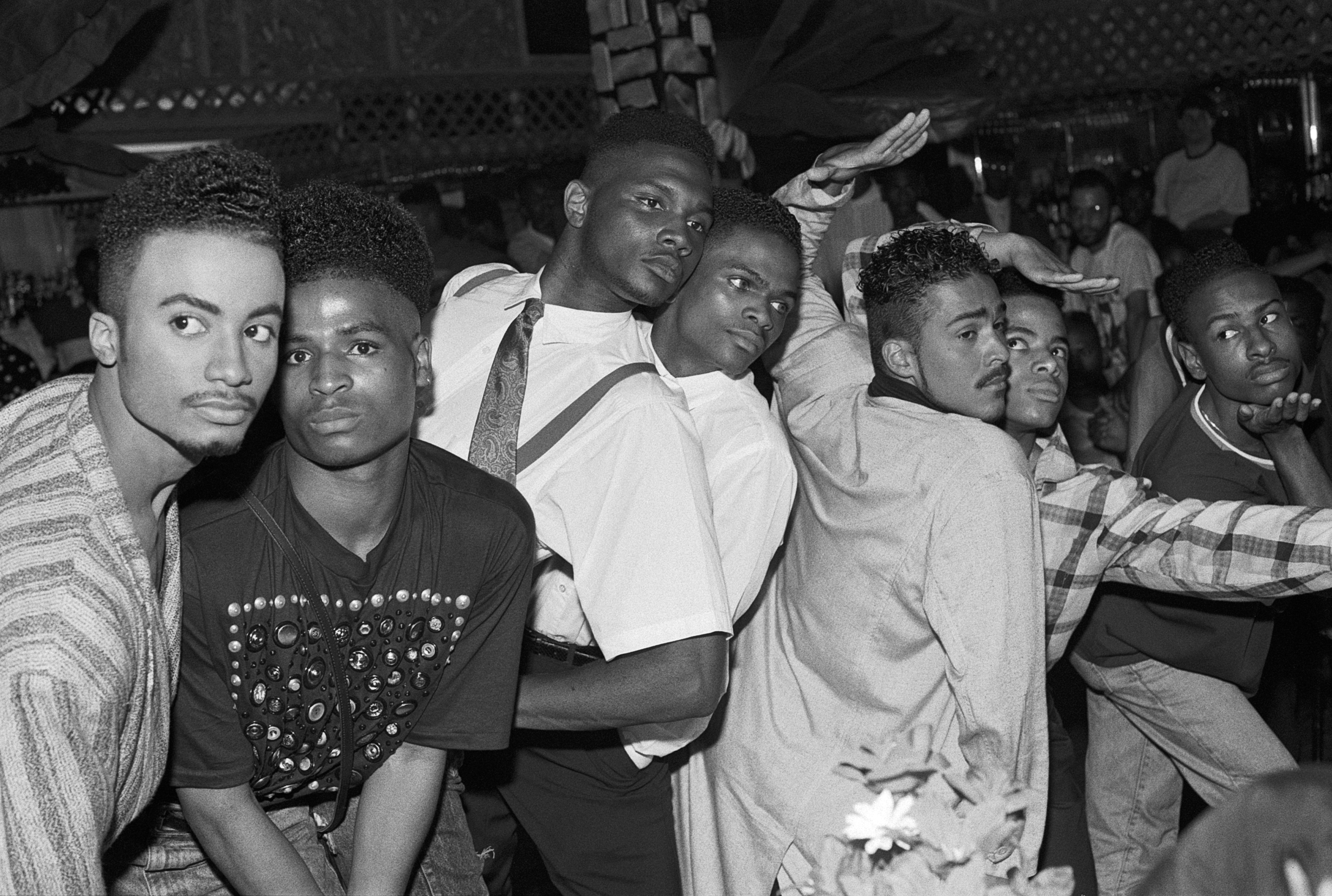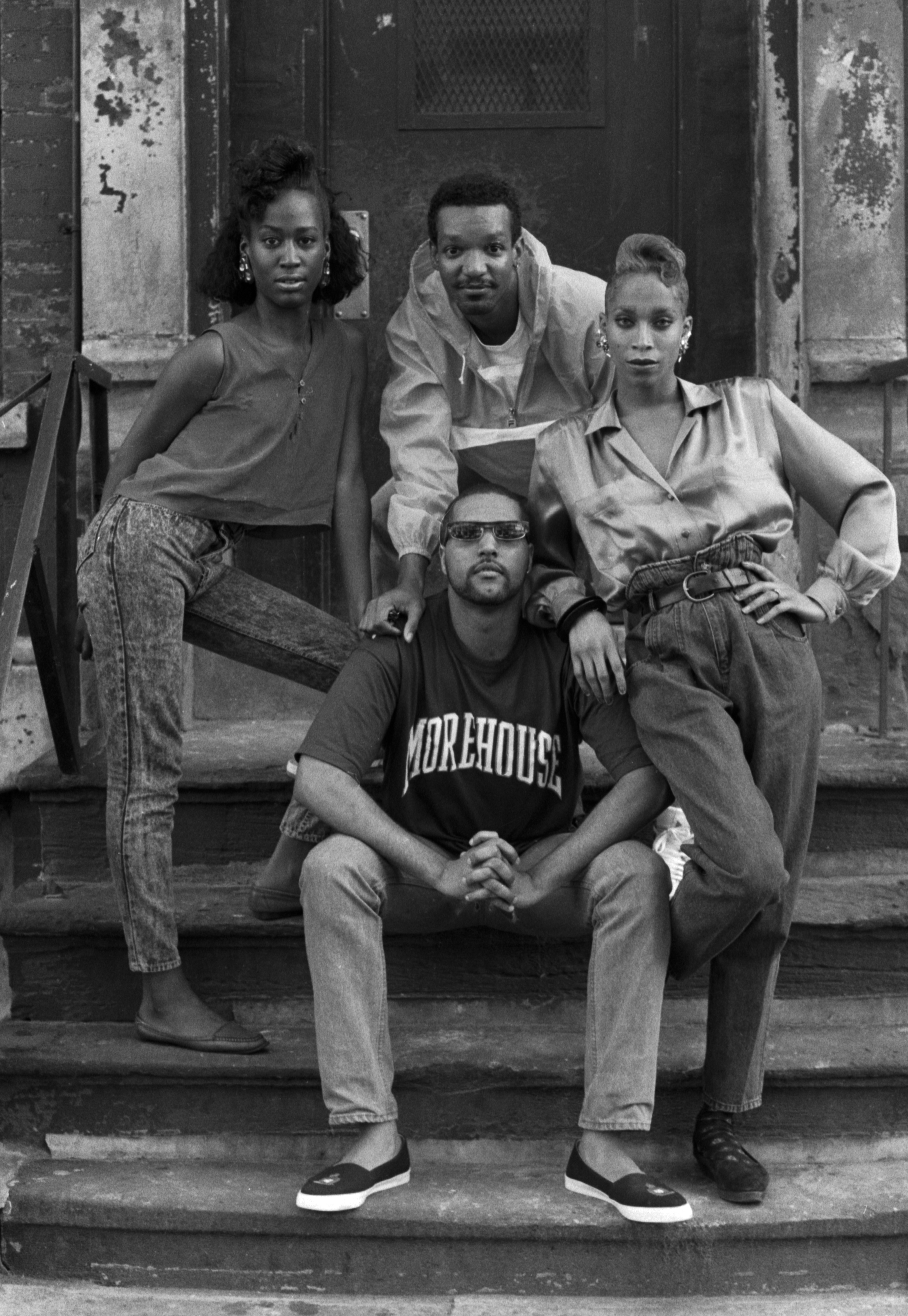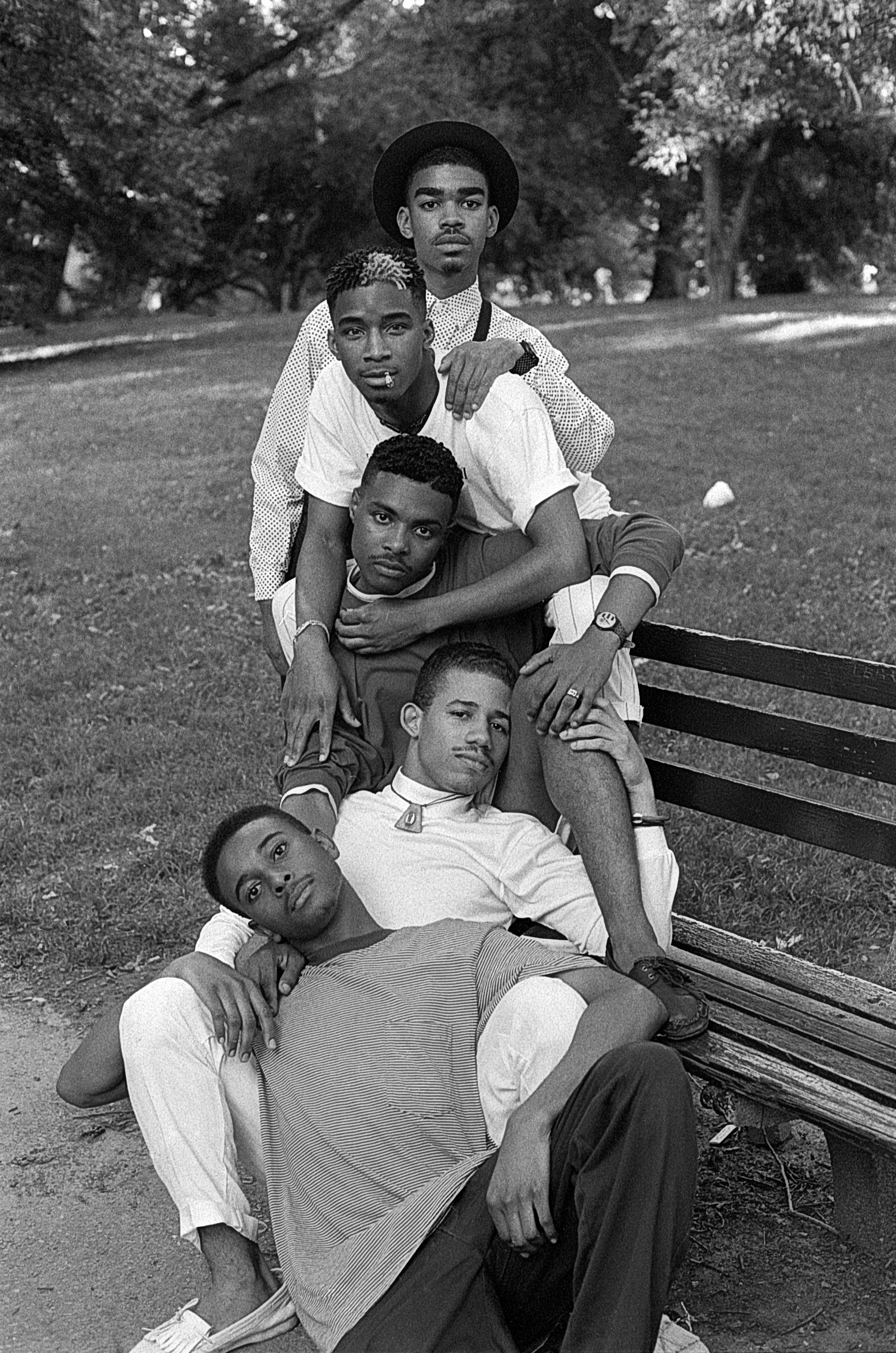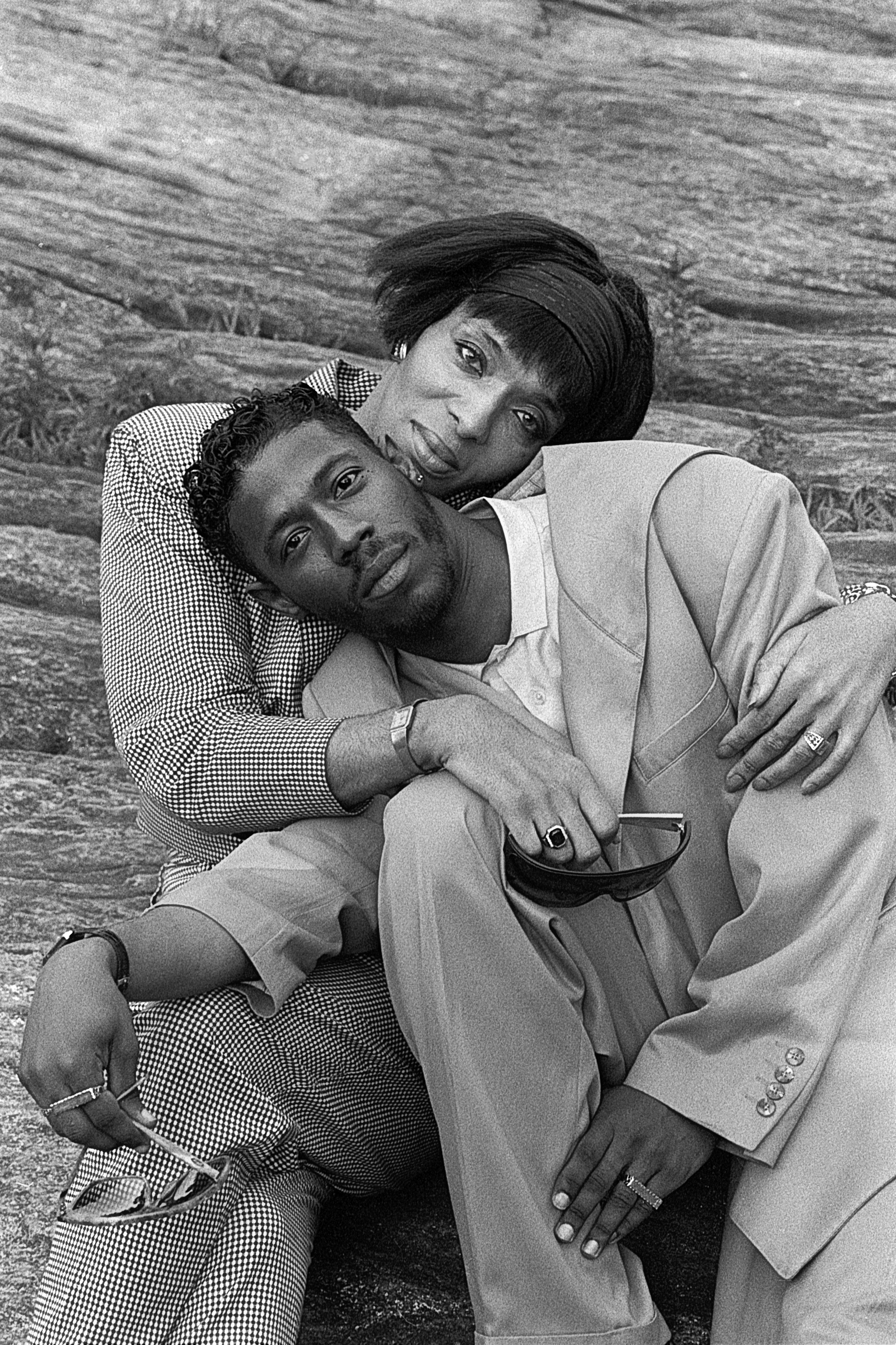 PHOTOGRAPHER BIOGRAPHIES.
Kenyatta Bosman
Kenyatta Bosman is a non-binary visual/multimedia artist who focuses on realism and being in the moment. My inspiration comes from black and queer cinema and the Queer Black Experience. @Kenyattabosmanart Kenyattabosman.com
Gerard H. Gaskin
Gerard H. Gaskin is a native of Trinidad and Tobago. His book, Legendary: Inside the House and Ballroom Scenewas published in 2013 from Duke University Press. As a freelance Photographer his work is widely published in newspapers and magazines in the United States and abroad including: The New York Times, Newsday, Politiken, Black Enterprise, Ebony, Teen People, Caribbean Beat and Inc. Magazine. Additional clientele are North Star Fund, Syracuse University and Colgate University. Gaskin's photographs have also been featured in solo and group exhibitions across the country and abroad including at the Duke University Gallery, the African-American Museum in Philadelphia, the Brooklyn Museum, the Queens Museum of Arts, CM2A in Madrid, Spain, Galvanize in Port of Spain, Trinidad, Goethe-Institute Accra, Ghana and Fototeca de Cuba Habana Vieja, Cuba. His work is represented in the permanent collections at Duke University, the Philadelphia Museum of Art, the National Museum of African American History and Culture in Washington, DC, the Museum of the City of New York and the Schomburg Center for Research in Black Culture. Gaskin has won many important awards, grants and residences such as the CDS/Honickman First Book Prize (2012), the Woodstock Center of Photography Arts-In-Residence (2011), Light Work's Arts-in-Residence (2010). In 2005 he also won the Queen's Council on the Arts Individual Artists Initiative Award, and in 2002 he was awarded The New York Foundation for the Arts Artist fellowship for Photography. He was also included in the "Gordon Parks' 90" that brought together 90 of the top black photographers in the United States to celebrate Gordon Parks' 90th Birthday.
Jupe Javeta
Jupiter "Jupe" Javeta is a Black southern, queer, nonbinary person who resides in Albany, Georgia where they were born and raised. They are an artist, culture keeper and community member who practices community healing through visual art, documentation, written work, and installations. Having grown up in the small city of Albany, Jupe fully believes in the power of intentionality + integrity. Jupe founded dts (down the street) media as a culturally insightful and community minded arts platform. Their visual work (photography & documentary short films) center reconciliation and reprieve for Black folks in the Deep South. Their written work centers grief as a ritual and rites process, and digs into the transformative potential of grieving. Their community work (events and arts spaces) focuses on marginalized communities and connecting people across those communities to places/spaces of rest, affirmation and communion. In each modality, they are driven by a deep love for their people and a determination to reflect it back to the communities they come from.

As a compliment to their upbringing, they also have an educational background in Design & Media, Carpentry and Afro-American Studies. With their lived experiences and educational experiences, Jupe brings an intersected lens that guides their creative processes.
Chantal Regnault
Between 1989 and 1992 in New York City, French photographer Chantal Regnault captured the Harlem House Balls and Voguing scene rise to fame.
Over the course of the 20th century, an underground subculture of drag balls –beauty pageants featuring participants in drag - emerged in New York. But even though these competitions were organized within the queer community, black participants were still not able to escape discrimination as they had to aspire to white beauty ideals. From the 70's , black and brown participants therefore increasingly started to organize their own Balls featuring a variety of categories-including realness, runway, body, face and vogue performance .The development of the Balls ran parallel to the emergence of Houses headed by older drag and trans personnalities and bearing their names : La Beija, Pendavis, Dupree, Corey as others would borrow from prestigious fashion houses: Dior, Chanel, Saint Laurent, Mugler…The Houses would compete against each other during the Balls, the best participants receiving tens from the jury and winning trophies , leading to fame and social standing not only for themselves, but also for their House. The final goal? Achieving legendary or iconic status.
The Houses also provided a family structure where the most socially fragilized members of the community, often the younger ones, could take refuge and find protection and advice from the older Mothers .
Until the late 80's the Balls were held in Harlem, mainly at the Elke Lodge and when it closed down the community started to look for new spaces downtown and beyond in Brooklyn and New Jersey. Jenny Livingston's film Paris is Burning and Madonna's video clip "Vogue" would bring the culture under the spot light , as would the Fashion Industry who associated with the Ballroom to produce Aids Benefits while the pandemic was decimating both worlds.
One of the elements from the Ballroom Culture that received most mainstream attention is Voguing , a stylized form of dancing derived from poses found in fashion magazines and characterized by precision, controlled arm movements and formation of lines to the beat of the music.
Chantal Regnault had the privilege to photograph the culture at this important turning point of its history. She took her lens to Balls, Aids Benefits and Clubs, brought the Ballroom to the studio and outdoors, producing electric, alive, loving and tender images. They feature the legendary Houses and their Founding Mothers, the famous Voguers and Runway stars of the Ballroom scene back then.
During the 90's the culture who had originated in New York branched out to major cities in the US and in the 2000's started to spread all around the world. Even though the situation of queer people in mainstream society has generally improved since the 1970's, the basic principles of Ballroom culture, including self expression, emancipation and celebrating yourself are as relevant and necessary today as they were 50 years ago.
Chantal Regnault's work is an important part of the LGBTQ+ history shining a light on those courageous enough to be who they are, in a time when tolerance, let alone acceptance, was not a privilege given to them.