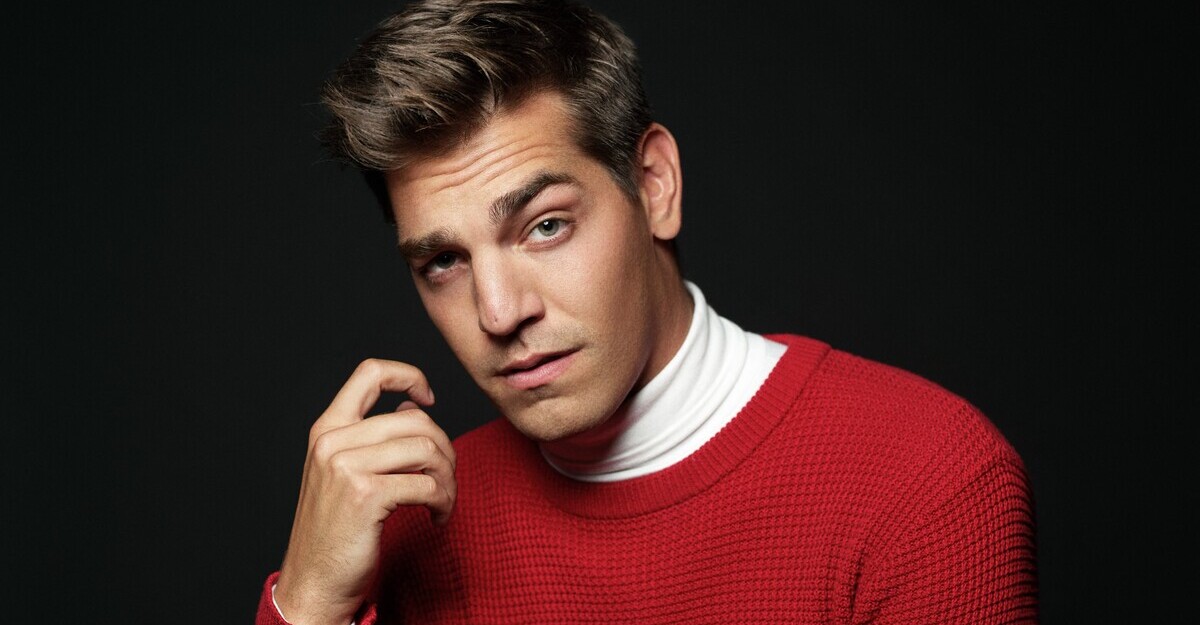 Matt Rogers: Have You Heard of Christmas?
December 19 - December 20, 2021
Matt Rogers leaves comedy forever with the highly anticipated release of his holiday album, Have You Heard of Christmas?
Live on stage, Matt will perform every original song from this very real seasonal classic, which is definitely for sure coming out this year. Accompanied by the talented musical director and co-composer Henry Koperski on the keys and joined by special guests, Matt welcomes you to join him for a drink or two and confront yourself with the question...Have You Heard of Christmas?

Matt Rogers is an LA-based actor, writer, comedian and director. Originally from Long Island, NY, Matt was raised by a father who loved Jimmy Buffett and a mother who loved Barbra Streisand. This caused him to become the person he is today: a crazy gay pirate who thinks it's 1985. Matt was honored individually as a Comic to Watch (Sketch/Characters) in the 2016 New York Comedy Festival and he was one of the New Faces at Just For Laughs Montreal 2017. Matt is currently the co-host of the popular podcast "Las Culturistas" which has been called "addictively bitchy" by Time Out New York and "an unstoppable force of charisma" by The A.V. Club. In addition to being named one of Esquire's "Top 10 Podcasts of 2017" and Time Out New York's #1 Comedy Podcast, Las Culturistas was recently selected as one of Time Magazine's "50 Best Podcasts to Listen to Right Now". Matt also hosts the live show "Gayme Show" alongside Dave Mizzoni, which they recently sold to Quibi. He appears in the digital series BAGDAD, FLORIDA, written and directed by Matt Fifer, and can be seen in the Netflix feature THE AFTER PARTY, dir. Ian Edelman and starring Teyana Taylor, Blair Underwood, French Montana, and Wiz Khalifa. Matt can also be seen in season 3 of TBS' SEARCH PARTY and in the upcoming season of Hulu's SHRILL. He was most recently a staff writer on season two of Comedy Central's THE OTHER TWO.

photo credit: Alex Schaefer