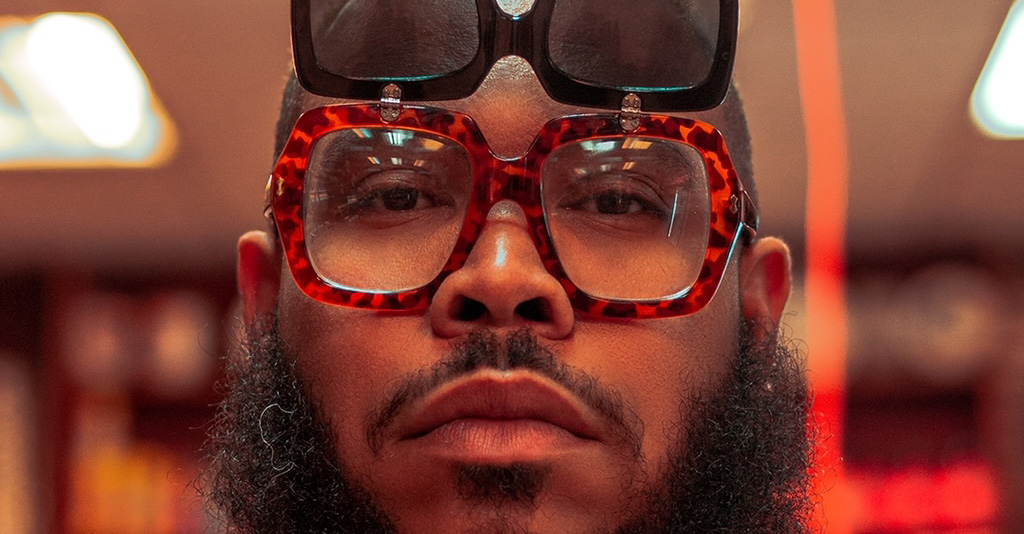 Nicholas Ryan Gant: "Restore" Album Release w/ opener Tru Osborne
Nicholas Ryan Gant is a New York based singer/songwriter/educator. NRG studied Opera at Howard University and works as a sought-after vocal coach internationally. NRG's dynamic vocal stylings have afforded him the opportunity to sing support vocals for artists such as Mariah Carey, Jon Batiste, Run the Jewels, Sy Smith, Childish Gambino, Miri Ben-Ari, and Michael McDonald.

His new project RESTORE: The Album is a reconciliation with the world through music and healing. Within the last two years we have all experienced trauma, and in more ways than one we've had to adapt and create new ways to learn and grow. The project is an introspective look into how the artist applies pressure to the areas of growth in his life. Using layers of vocals and stack of harmonies as the foundation, RESTORE is sprinkled with lullabies to young Black children planting seeds of confidence and love. We are all in need of healing. We all need the space to restore what was lost and the work starts from within. The album is co-produced with Grammy Award winning singer-songwriter and producer Mickey Freedom Hart.

Tru Osborne is an electrifying entertainer from Harlem, NY. His sound is a powerful eclectic blend of soul, gospel, jazz, R&B, hip hop, and funk music. Having served the indie music industry since the age of three, Tru is a timeless trailblazer embodying the value of Black culture in arts and entertainment. After receiving his music degree from the nation's oldest HBCU, Cheyney University of Pennsylvania, Tru has committed himself to becoming an influential voice for emerging artists globally. With a heart for inspiring humanity, Tru is well known for his ability to captivate audiences of any size with his voice and fully embodied presence. He has performed at major stages and festivals such as NYC's SOB's, NuBlu w/ Cory Henry, Central Park w/ LL Cool J, and Burning Man to name a few. When he is not sharing his gifts with the world, he is building a creative community as a certified life coach alongside his muse and wife, BelRaye Osborne, and his two children Titan and Thunder Osborne. Tru believes that all art should reflect the life and be a witness to the greatness of humanity. He is inspired by vocal greats such as Marvin Gaye, Prince, James Brown, and Bilal. To hear him is to experience the essence of soul music itself.

Nicholas Ryan Gant Website
Nicholas Ryan Gant Bandcamp

Presented in partnership with groove works.

Photos courtesy the artists.
CALENDAR.
Pricing
There is a 2 drink or $12 food minimum, per person, during every show at Joe's Pub.
Doors Open
6PM

For last-minute tickets, please visit our Box Office at 425 Lafayette Street. Web sales and phone sales end when doors open, and tickets are often released for in-person, walk-up sale right before the show begins.
Lineup.
Nicholas Ryan Gant
Photo courtesy the artist
Tru Osbourne
Photo courtesy the artist