Laurie Anderson and Hsin-Chien Huang:
To The Moon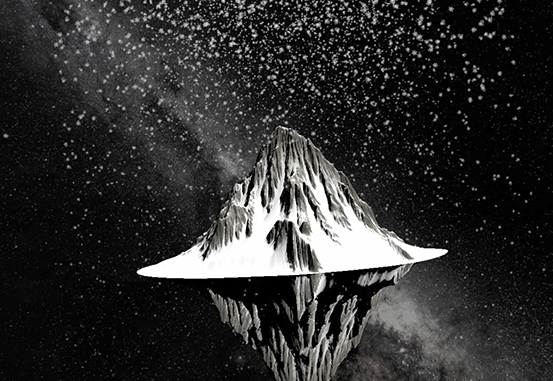 The Classroom at The Public
January 8 - January 19, 2020
TO THE MOON
By Laurie Anderson and Hsin-Chien Huang
Commissioned by the Louisiana Museum of Modern Art, Humlebæk, Denmark; The National Culture and Arts Foundation, Taipei, Taiwan; and National Taiwan Normal University.
TO THE MOON, a virtual reality experience, uses images and tropes from literature, science, science-fiction space movies, and politics to create an imaginary and dark new version of the Moon. During the 15-minute experience, the viewer is shot out from Earth, walks on the surface of the Moon, glides through space debris, flies through DNA skeletons, and is lifted up a lunar mountain.
PRODUCTION DETAILS.
Please arrive 20 minutes prior to your show time in The Public Theater lobby.
This production is not recommended for people with serious medical conditions including heart ailments. Pregnant women, the elderly, or anyone who risks serious injury from falling and people with epilepsy, or who are prone to seizures, dizziness, vertigo, fainting or motion sickness are not encouraged to participate in this production. As sensitivities vary from person to person, if you have specific questions regarding content, please call us at 212.967.7555.
Run Time: 20 minutes
Additional support for TO THE MOON provided by JKW Foundation, Joseph Donohue, and Morwin Schmookler.


Header and Featured image: photo courtesy to artists
CALENDAR.
Pricing
Tickets start at $15, plus fees
Public Supporter tickets start at $15
No available performances in this month.
MEDIA.
Production Photos