Under The Radar:
Late Night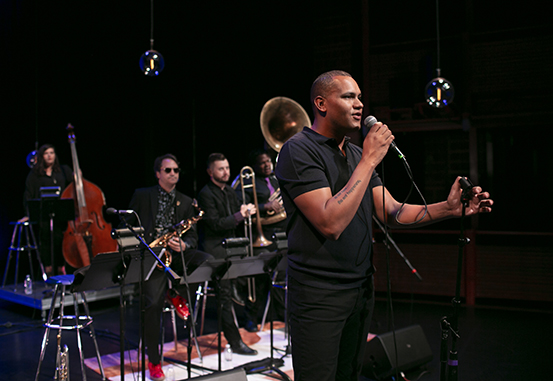 January 9 - January 18, 2020
9:45 p.m. - 1:00 a.m.
Featuring Liberated Art Collective, J Hoard, Larry Owens, The Chekhov Project, Zhe Zhe, Catherine Cohen, and Your New Stepmom & DJ David Serrano
Under the Radar: Late Night is a free social gathering taking place in The Library, spilling out into the mezzanine almost every night during the festival from 9:45 p.m. to 1:00 a.m. Late Night will feature delicious drinks, light food, dancing, and various performances from local artists and DJs. A place for UTR artist and audience alike to continue their post-show discussions or strike up a new one.
CALENDAR.
Pricing
Admission to Under the Radar: Late Night is free and open to all. Food and beverage are available for purchase.

Jan 9 Liberated Art Collective
Jan 10 J Hoard
Jan 11 Larry Owens
Jan 12 The Chekhov Project
Jan 16 Zhe Zhe
Jan 17 Catherine Cohen
Jan 18 Your New Stepmom & DJ David Serrano