UTR Credits and Special Thanks
The Under the Radar Festival 2021
IN MEMORY OF 
Diane Rodriguez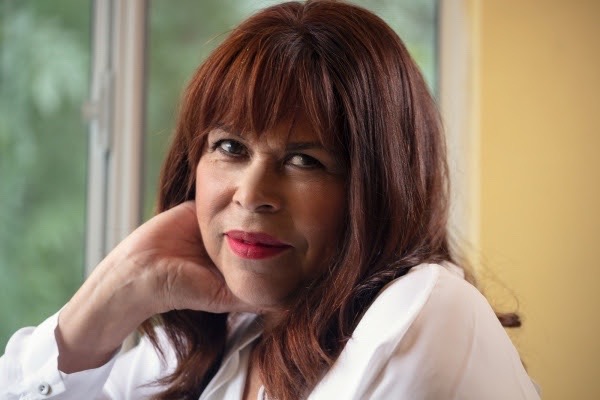 This year's Under the Radar Festival is dedicated to Diane Rodriguez: a visionary artist, activist, and colleague. Having begun as a performer with El Teatro Campesino, Diane became an Associate Artistic Director at the Center Theatre Group in Los Angeles and a leader in the Latinx theater movement. She was a true friend and longtime attendee at Under the Radar providing mentorship and guidance in the festival's artistic development.
UNDER THE RADAR STAFF
Director, Under the Radar: MARK RUSSELL
Associate Director, Under the Radar: JON GRENAY
Associate Producer, Under the Radar: KELLY KERWIN
UNDER THE RADAR PRODUCTION STAFF
Video Supervisor: IDO LEVRAN
Assistant Video Supervisor: JEREMY ALLEN
Audio Supervisor: CORRINE LIVINGSTON
Associate Audio Supervisor: MALACHY KRONBERG
Network Administrator: IAN MALINOWSKI
Jr. Systems Administrator: EDGAR DANIELS
AV Crew: TYE HUNT FITZGERALD, JULIA FREY, MELODY JONES, HEATHER MOTZ, SHANAYA PERKINS, CONNOR WANG
Assistant Production Manager: ITZEL AYALA
Production Manager: CAITY JOY
UNDER THE RADAR MARKETING/COMMUNICATIONS
Director of Marketing: JARED FINE
Director of Audience Services: RICH DENNEY
Assistant Director of Data and Information Analytics: SHEELA SUR
Senior Marketing Manager: JUSTIN DEWEY
Marketing Coordinator: KARINA MENA
Press Manager: LAUREN ALEXANDER
Social Media Manager: MIRANDA PALUMBO
Digital Engagement Associate: KIMBERLY SEARS
Senior Graphic Designer: TAMMY SHELL
Graphic Designers: GINA ROI
Project Manager, Brand Studio: BRIT SELLERS
Web Developers: CHRISTYN BUDZYNA, GRACE CHUNG
Audience Services Manager: BILLIE BRYANT
Call Center Manager: KATE LONGOSKY
UNDER THE RADAR GENERAL MANAGEMENT
General Management Business Manager: CHANTAL THOMSON
General Management Associate: SABRINA AZIZ
UNDER THE RADAR SPECIAL EVENTS
Special Events Manager: ANNIE OLDAKOWSKI
Development Assistant, Special Events: BRENDAN TETRO
JOE'S PUB
Director, Joe's Pub: ALEX KNOWLTON
Joe's Pub Programming & Administrative Manager: ISABEL KIM
Marketing Manager: SACHA WYNNE
SPECIAL THANKS
Wendy vanden Heuvel, Kate Hall and Gary Lynch, Virginia and Timothy Millhiser, and Robert Wilson and Select Equity.

Mark Russell would like to especially thank Jennifer P. Goodale and Nicholas G. Russell for their patience, fortitude, and love.

The UTR Staff would like to thank Roxanna Barrios, Mark Ball, Philip Bither, Nicole Birmann Bloom, BRIC Arts (B.J. Evans), Laurent Clavel, Heidi Davis, David Dower, Olga Garay-English, The Fisher Center for the Performing Arts at Bard (Gideon Lester, Caleb Hammons), GIFT Festival (Kate Craddock), Hannah Falvey, Julian Fleischman, Norman Frisch, Desiree Grenay, Pablo Hernandez Basulto, HowlRound, The Invisible Dog (Lucien Zayan), JanArtsNYC, Japan Society (Yoko Shioya), Kristin Marting, Rhys McClelland, Edward T. Morris, Diane Ragsdale, Isabel Quinzaños Alonso, Salonathon (Jane Beachy, Himabindu Poroori, Tony Santiago, Joe Varisco, Will Von Vogt), Shanta Thake, Meiyin Wang, Max Weismann, and all the astounding staff of The Public Theater and the The Public Theater Board of Trustees.