FREE SHAKESPEARE IN THE PARK TICKETS
As an audience member of the Mobile Unit's SUMMER OF JOY, you can access free reserved seats to MERRY WIVES as part of Free Shakespeare in Central Park.

To access your free tickets, call 212.967.7555 during regular business hours, and mention promo code: MWMOBILE. Offer is valid for one or two free tickets, availability may be limited, and some restrictions may apply.


MOBILE UNIT SUMMER OF JOY DIGITAL PROGRAM
LAND ACKNOWLEDGEMENT
The Public Theater stands in honor of the first inhabitants and our ancestors.​ We acknowledge the land on which The Public and its theaters stand - the original homeland of the Lenape people. ​We acknowledge the painful history of genocide and forced removal from this territory. We recognize the sacrifice that these ancestors made. We honor the generations of stewards and we pay our respects to the many diverse Indigenous peoples still connected to this land.

FREE SHAKESPEARE IN THE PARK TICKETS
As an audience member of the Mobile Unit's SUMMER OF JOY, you can access free reserved seats to MERRY WIVES as part of Free Shakespeare in Central Park.

To access your free tickets, call 212.967.7555 during regular business hours, and mention promo code: MWMOBILE. Offer is valid for one or two free tickets, availability may be limited, and some restrictions may apply.
ARTISTIC NOTE.
A NOTE FROM KAREN ANN DANIELS
Welcome to our Summer of Joy!
The Mobile Unit has spent the past year trying to imagine what a post-pandemic future might look like for the theater and the communities we exist to serve. There's nothing like a pandemic to reveal the importance of gathering – to find unity through common experiences that reveal our mutual human condition. It's something we've always taken great joy in doing over the last 10 years of the Mobile Unit.
We've used this time for deep reflection. How do we become more authentically engaged with our community? How do we create art despite a global pandemic? Can we re-enter the world understanding not only the deep sorrows and anxiety of this time, but also find ways to help process our collective and individual resilience?
Theater is its most powerful when it is in conversation with the community it is created for. So, we leaned into our beautiful community and discovered there was one essential thing we could offer our beloved New York family: a way to process our experiences together and to hold space for the joy of gathering again.
We courageously began to imagine new avenues of accessibility, weaving music, family, and culture into a participatory theatrical experience. We invited the unflappable and infinitely creative joy-bringer, writer, and director Patricia McGregor to reimagine how Shakespeare could help us meet the moment. Knowing we couldn't perform indoors, we connected with the Department of Transportation and they introduced us to their wonderful Plaza Partners across the city. We explored ways we could offer tools for healing and sharing resources with the National Black Theatre. And we looked within our own team for the talent to demonstrate how these tools become embodied in story through Malik Work's autobiographical show, Verses @ Work.
In a recent New York Times article, organizational psychologist Adam Grant concluded, "Joy shared is joy sustained." He couldn't be more correct. We're bringing the spirit of a festival, the engaging tools of theater and great artists, and a dynamic community collaborative. We're going to celebrate and create JOY through the simple act of being together again.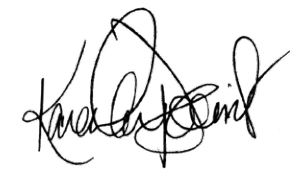 Karen Ann Daniels
DIRECTOR OF MOBILE UNIT
NOTA DE KAREN ANN DANIELS
¡Le damos la bienvenida a nuestro Verano de la alegría!
Durante el último año, Mobile Unit ha intentado imaginar de qué manera cambiarán el teatro y las comunidades a cuyo servicio estamos dedicados en un futuro pospandémico. No hay nada como una pandemia para dar cuenta de lo importante que es reunirse: buscar la unión a través de experiencias compartidas que revelan nuestra mutua humanidad. Esto es algo que nos ha dado grandes alegrías durante los últimos diez años en Mobile Unit.
Hemos aprovechado este tiempo para reflexionar. ¿Cómo podemos involucrarnos con nuestra comunidad de una manera más auténtica? ¿Cómo podemos crear arte a pesar de una pandemia global? ¿Podemos reintegrarnos en el mundo comprendiendo la profunda tristeza y ansiedad de esta época y, al mismo tiempo, encontrar formas de ayudar a procesar nuestra resiliencia colectiva e individual?
El teatro alcanza su mayor esplendor cuando logra dialogar con la comunidad para la que fue creado. Es por eso que nos acercamos a nuestra maravillosa comunidad y descubrimos que había algo fundamental que podíamos ofrecer a nuestra querida familia de Nueva York: una manera de procesar nuestras experiencias en conjunto y darle lugar a la alegría de reunirnos nuevamente.
Tuvimos el valor de comenzar a imaginar nuevos caminos de accesibilidad con el fin de entrelazar la música, la familia y la cultura en una experiencia teatral participativa. Invitamos a la directora y escritora Patricia McGregor, con su alegría, impavidez e infinita creatividad, para repensar cómo Shakespeare podía ayudarnos a capturar este momento. Como sabíamos que no podíamos actuar en espacios cerrados, nos comunicamos con el Department of Transportation, y ellos nos presentaron a sus maravillosos socios del Programa Plaza, presentes en distintas partes de la ciudad. Juntos, exploramos diferentes maneras de ofrecer herramientas para sanar y compartir recursos junto con el National Black Theatre. También encontramos dentro de nuestro propio equipo el tipo de talento necesario para demostrar la manera en la que estas herramientas se plasman en la historia a través del espectáculo autobiográfico de Malik Work, Verses @ Work.
En un artículo publicado recientemente por el New York Times, el psicólogo organizacional Adam Grant concluyó que "la alegría compartida es una alegría perdurable". No podría estar más en lo cierto. Queremos transmitir la esencia de un festival, aportar las herramientas cautivadoras del teatro y de grandes artistas, y crear una comunidad dinámica y colaborativa. Es hora de celebrar y dar lugar a la ALEGRÍA mediante el simple acto de volver a reunirnos.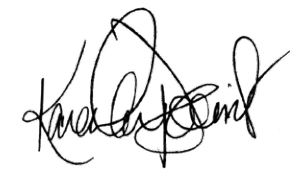 Karen Ann Daniels
DIRECTORA DE MOBILE UNIT
PRODUCTION DETAILS.

Presents
MOBILE UNIT'S SUMMER OF JOY:
SHAKESPEARE: CALL AND RESPONSE

Conceived and Directed by PATRICIA McGREGOR
Text by WILLIAM SHAKESPEARE

With SOFIA JEAN GOMEZ, TERESA AVIA LIM, REZA SALAZAR, MALIK WORK
Scenic Design DIGGLE
Costume Design KATHERINE O'NEILL
Sound System Design JORGE OLIVO
Sound Content Design MALIK WORK
Composer IMANI UZURI
Choreographer PALOMA McGREGOR
Casting JORDAN THALER/CHALIN TULYATHAN
Production Stage Manager KATIE KENNEDY
VERSES @ WORK - THE ABRIDGED MIX

Presented by The Public Theater
Created and Performed by MALIK WORK
Directed by VERNICE MILLER
Music and Sound by QUINCY JONES
THE NATIONAL BLACK THEATRE'S STAGE FOR HEALING AND RESILIENCE

Co-Produced by The Public Theater and National Black Theatre

Line Producer GARLIA CORNELIA JONES
Company Manager HEATHER FICHTHORN
Production Manager CAITY JOY SMITH
Mobile Unit Community Programs Manager PRAYCIOUS WILSON-GAY
Associate Artistic Director / Resident Director SAHEEM ALI
Associate Artistic Director / Director of Public Theater Productions MANDY HACKETT
Associate Artistic Director / Director of Artistic Programs SHANTA THAKE
Director of Mobile Unit KAREN ANN DANIELS
Director of Producing YUVIKA TOLANI
Production Executive RUTH E. STERNBERG
Managing Director JEREMY ADAMS
Directors of Casting HEIDI GRIFFITHS, JORDAN THALER
General Manager ANGELA DELANEY KIRCHER
Lead support for Mobile Unit provided by the JETBLUE AIRWAYS, STAVROS NIARCHOS FOUNDATION, BLOOMBERG PHILANTHROPIES, THE McLAUGHLIN CHILDREN'S TRUST, and ABRAMS FOUNDATION.
THE LUESTHER T. MERTZ CHARITABLE TRUST provides leadership support for The Public Theater's year-round activities.

COMPANY.
Sofia Jean Gomez
Shakespeare: Call and Response Company
Teresa Avia Lim
Shakespeare: Call and Response Company
TERESA AVIA LIM (Shakespeare: Call and Response Company). Broadway: Ayad Akhtar's JUNK at Lincoln Center. Other works: The Public's all-female Shakespeare in the Park production of Taming of the Shrew; NAATCO'S Awake and Sing; Macbeth with The Public's Mobile Unit; Gingold Group's Caesar and Cleopatra; The Moors at Playwrights Realm. Lim originated her roles in Peerless, Water by the Spoonful, Edith Can Shoot Things and Hit Them, and Concerning Strange Devices From the Distant West. TV/Film: "Monsterland," "The Code," "Ray Donovan," "Blue Bloods," "Limitless," "Unforgettable," "Law and Order: Criminal Intent," Monster, and "Group." She is a graduate of the Yale School of Drama and an inaugural Recipient of the Jerome L. Greene Foundation Scholarship.
Reza Salazar
Shakespeare: Call and Response Company
REZA SALAZAR (Shakespeare: Call and Response Company) began his acting career as a child in South America, working with his mother as clowns. The Public: Richard II, Mobile Unit's The Tempest, Oedipus El Rey. Select Theater: Mariela en el Desierto (Repertorio Español), My Mañana Comes (Lortel Award nomination). Regional: Floyd's (Guthrie Theatre), Sweat (Arena Stage). TV: "Unbreakable Kimmy Schmidt," "Daredevil," "The Blacklist," "Law & Order," "Law & Order: CI," "Louie," "The Knick," "Believe." Film: The Prisoner, Con Dios, The Imperialists Are Still Alive, See Girl Run, The Inquisition of Camilo Sanz. Musician: MICHA Musica (Joe's Pub). Director: Missing Them (Working Theater). Salazar is making his Broadway debut this fall in a new play by two-time Pulitzer Prize-winning playwright Lynn Nottage.
Malik Work
Shakespeare: Call and Response Company & DJ; Verses @ Work Creator & Performer
MALIK WORK (Shakespeare: Call and Response Company/DJ; Verses @ Work Creator/Performer) has written and performed the highly celebrated original hip hop musical Verses @ Work, garnering him a nomination for Best Solo Performance at the AUDELCO Awards. The film version of Verses won the International Spotlight Award at the Los Angeles Brazilian Film Festival. As an emcee, he's a founding member of The Real Live Show, a groundbreaking, international jazz/hip hop band. As an actor, he's been seen off-Broadway, on network television, and on the big screen. As a teaching artist, he is a faculty member at the National Theater Institute, TEAK Fellowship, and The Public Theater's own Mobile Unit. www.malikwork.com, @malikwork IG/Twitter.
Dance Captain TERESA AVIA LIM
Stage Manager LUISA SÁNCHEZ COLÓN
CREATIVE TEAM.
Patricia McGregor
Shakespeare: Call and Response Conceiver & Director
PATRICIA McGREGOR (Shakespeare: Call & Response Conceiver & Director) is a director and writer of theater, TV/film, and music. Born in St. Croix, she has twice been profiled by The New York Times. Productions include Lights Out: Nat "King" Cole (Geffen Playhouse, People's Light); Sisters In Law (Wallis Annenberg); What You Are, A Midsummer Night's Dream, Measure for Measure (The Old Globe); Skeleton Crew (Geffen Playhouse, Studio Theater); Good Grief (CTG); Hamlet (The Public); The Parchman Hour (Guthrie); Ugly Lies the Bone (Roundabout); brownsville song… (Lincoln Center); Indomitable: James Brown (The Apollo); Holding It Down (Metropolitan Museum); A Raisin in the Sun, The Winter's Tale, Spunk (California Shakespeare Theater); Adoration of the Old Woman (INTAR); Blood Dazzler (Harlem Stage); Four Electric Ghosts (The Kitchen); Hurt Village (Signature Theatre). She has directed the 24-Hour Plays on Broadway and served as tour consultant to Raphael Saadiq and J Cole. McGregor co-conceived and directed the Grammy and Pulitzer-nominated oratorio Place with Ted Hearne and Saul Williams. McGregor co-founded Angela's Pulse with her sister, choreographer and organizer Paloma McGregor, is Artist in Residence for Adam Driver's Arts In the Armed Forces, is a Time Warner 150 fellow, and serves on the advisory board for PAAL. She is a member of London's National Theater International Director's Lab and a Usual Suspect at NYTW. Education: Yale School of Drama (Paul & Daisy Soros Fellow; Artistic Director of the Yale Cabaret).
Vernice Miller
Verses @ Work Director
VERNICE MILLER (Director of Verses @ Work) has presented theatre and film internationally for the last 40 years. She has devised work with incarcerated youth at the Finger Lakes Residential Center in Lansing, NY; collaborated with Wynton Marsalis on Eatonville, a Zora Neal Hurston project; worked for ten years internationally with HBO comedienne, Hazelle Goodman; and pre-pandemic, shadowed director Felix Alcala on the CBS series "Madam Secretary." Vernice directed Verses @ Work with Malik Work for the 2020 National Arts Festival in South Africa as well as Three Women (Break the Silence) by anthropologist, Dr. Omotayo Jolaosho at the Market Theater Laboratory in Johannesburg. In Slovenia and Poland, Miller performed and co-directed Nomansland for Seth Baumrin's Subpoetics International. She directed Bee Trapped Inside the Window by Saviana Stanescu, commissioned by Civic Ensemble in Ithaca, NY. She is an adjunct lecturer at John Jay College of Criminal Justice and recipient of the London New Play Festival's Best Actress Award for her solo performance of Medea:Now. With Joann Yarrow, Vernice Miller co-founded A Laboratory for Actor Training Experimental Theatre Company in 1995 to evolve work inspired by Roberta Carreri and Eugenio Barba at Odin Teatret in Denmark. (www.ALATetc.org)
Diggle
Scenic Design
DIGGLE (Scenic Design) is a proud Gay Mexican-Latinx Scenic Designer. Selected NYC credits include: The Conversationalists (Bushwick Starr), Cowboy Bob (NAMT), Sweeney Todd (Hangar), Queens Girl in the World (Hangar/ Central Square Theater), So Long Boulder City (SubCulture), Decky Does A Bronco (Royal Family), Red Emma & The Mad Monk (Tank/ANT Fest). Regional & International: Electra, Fade (Dallas Theater Center); 10 Out of 12 (Undermain Theatre); Why Do You Stand There In the Rain? (Edinburgh Fringe/Scotland Tour). Current Projects: Monstersongs (TheaterWorks Hartford). Associate Scenic Design credits include work for Clint Ramos, Dede Ayite, and Rachel Hauck. Broadway Associate Scenic Design: Slave Play and Grand Horizons. www.diggledesigns.com
Katherine O'Neill
Costume Design
KATHERINE O'NEILL (Costumes). Regional: Lights Out (Geffen); The Parchman Hour (Guthrie); The Unfortunates (ACT and OSF); Blood Dazzler (Harlem Stage); The House That Will Not Stand (Yale Rep and BRT); The Taming of the Shrew and A Midsummer Night's Dream (CalShakes); The Death of a Salesman (Yale Rep); and Becky Shaw (Roundabout). MFA: Yale School of Drama.
Jorge Olivo
Sound System Design
JORGE OLIVO (Sound System Design). The Public: Associate sound design for Sea Wall/A Life; associate sound design for Teenage Dick (The Public/Ma-Yi); A1 for Mojada. Off-Broadway credits include Sound Design for Anna In The Tropics audio drama (The Acting Company). Sound design: The Signature Project at The Sheen Center, Nu Works with Pan Asian Rep, Border People (The Working Theater). Associate sound design: Todd Solondz's Emma and Max (The Flea), The Chinese Lady (Ma-Yi). He won Best Sound Design 2017 at United Solo for Hide Your Fires with Ren Gyo Soh.
Malik Work
Sound Content Design
MALIK WORK (Sound Content Design) has written and performed the highly celebrated original hip hop musical Verses @ Work, garnering him a nomination for Best Solo Performance at the AUDELCO Awards. The film version of Verses won the International Spotlight Award at the Los Angeles Brazilian Film Festival. As an emcee, he's a founding member of The Real Live Show, a groundbreaking, international jazz/hip hop band. As an actor, he's been seen off-Broadway, on network television, and on the big screen. As a teaching artist, he is a faculty member at the National Theater Institute, TEAK Fellowship, and The Public Theater's own Mobile Unit. www.malikwork.com, @malikwork IG/Twitter.
Imani Uzuri
Composer
IMANI UZURI (Composer), raised in rural North Carolina, is an award-winning composer, vocalist, librettist, improviser, and conceptual artist. She composes, performs, and creates interdisciplinary works including concerts, ritual performances, albums, sound installations, and compositions for chamber ensembles, voice, and theater (including experimental and musical theater). As a Jerome Foundation Composer/Sound Artist Fellow and a Camargo Foundation (Cassis, France) Composer-in-Residence, Uzuri made international sojourns in support of her forthcoming ritual opera celebrating the holy and oft controversial iconography of the Black Madonna. Uzuri has been commissioned by Banff Centre for Arts and Creativity, The Ford Foundation, Harvard Fromm Players, and her recent Chamber Music America New Jazz Works commission, She Knows Suite, premiered at Lincoln Center Atrium.
Paloma McGregor
Choreographer
PALOMA McGREGOR (Choreographer). The Public: Hamlet (Mobile Unit). Off-Broadway: brownsville song (b-side for tray) (LCT3). Regional: Jazz (world premiere), Marley (world premiere), Pride and Prejudice, A Civil War Christmas (Center Stage); The House That Will Not Stand (world premiere, Yale Rep/Berkeley Rep); Blood Dazzler (world premiere, Harlem Stage); Building a Better Fishtrap (world premiere, BAAD! Bronx Academy of Arts and Dance). Awards: New York Dance and Performance (Bessie) Award, Soros Arts Fellowship, Dance/USA Fellowship to Artists, Urban Bush Women Choreographic Center Institute Fellowship.
Katie Kennedy
Production Stage Manager
KATIE KENNEDY (Production Stage Manager). The Public: for colored girls…, Mobile Unit's The Tempest and A Midsummer Night's Dream, Under the Radar Festival 2018, Latin History for Morons. Off-Broadway: Retreat: A Radio Play, REVELATION, SKiNFoLK: An American Show, Throw Me on the Burnpile and Light Me Up, Wickedest Woman, Pedro Pan, The Review or How to Eat Your Opposition, Rent, Urinetown: The Musical, Bloody Bloody Andrew Jackson. Benefits/concerts: Camelot at Lincoln Center's annual gala. Labs/showcases: LCT 2019 Directors Lab, Viet Writers Lab (Without Country).
Luisa Sánchez Colón
Stage Manager
LUISA SÁNCHEZ COLÓN (Stage Manager). The Public: Romeo y Julieta, Shipwreck, The Line, Under the Radar Festival, Mojada, White Noise, Miss You Like Hell, Oedipus El Rey. Studio Theater: I Hate it Here. LCT: Greater Clements. National tour: Biscuit, Dog Loves Books. Other NY theater: The Paper Hat Game, Gruesome Playground Injuries, The Fire This Time Festival. International (U.K.): Hangmen (Royal Court Theatre), Hijinx Unity Festival.
MOBILE UNIT SUMMER OF JOY DIGITAL PROGRAM SHOW STAFF.
Assistant Director DEVIN E. HAQQ
Assistant Line Producer RAVEN ROBLEDO
Associate Company Manager ROSIE KOLBO
Assistant Production Manager KENDALL FAITH ALLEN
Mobile Unit Assistant JOSE HURTADO
Assistant Scenic Designer RODRIGO ESCALANTE
Assistant Costume Designer JACOB POSER
Sound System Consultant CHARLES COES
Director of Voice and Speech ANDREW WADE
Assistant Technical Director CLAIRE SUMMERS-JONES
Assistant Charge Artist/Scenic Artist TACY L. FLAHERTY
Graphics Support/Draftsperson KATHRYN LIEBER
Scenery Construction & Load-In Crew EMILY SCANLAN, HOWARD MONCADA, GUTHRIE PARK, CARRIE ZOLLINGER
Wardrobe Supervisor CARLA POSADA
Prop Manager CLAIRE M. KAVANAH
Prop Artisans MIKAELA HOGAN, SAMANTHA LLANES, ALEXANDER WYLIE
A1 WALTER TILLMAN
Alternate A1 JOHN EMMETT O'BRIEN
A2/Audio Tour Technician OLLIE WARD
Tour Technicians ALBERTO RUIZ, BRODERICK BALLANTYNE
Production Assistant VALERIYA ANTONSHCHUK
COVID Compliance Monitor ALEXANDRA HALL
THE PUBLIC STAFF.
Executive Office
Artistic Director ... Oskar Eustis
Executive Director ... Patrick Willingham
Associate Artistic Director/ Director of Artistic Programs … Shanta Thake
Associate Artistic Director/Director of Public Theater Productions … Mandy Hackett
Associate Artistic Director/ Resident Director … Saheem Ali
Managing Director … Jeremy Adams
Senior Director, Advancement ... Kelli Payne
Senior Director, Development … Kristina Hoge
Chief Marketing Officer … Tom McCann
Senior Director, Finance and Administration ... Danny Williams
Senior Director, Human Resources … Kieran McGrath
Senior Director, Facility Operations … Valerie D. Simmons
Senior Counsel, Legal Affairs … Avita Delerme
Administrative Chief of Staff … Rosalind Barbour
Director, Strategic Research and Planning … Ciara Murphy
Executive Assistant to the Artistic Director … Jessica Slaght
Assistant to the Executive Director … Carla Bianco-Biagini
Board Governance Manager … Jessica Wang
Executive Office Assistant … Irving Torres-Lopez
Associate Director, Public Theater Productions … Leah Cloney-Matthes
Associate Producer of Artistic Programs … Roxanna Barrios
Artistic Programs Associate … Asha Nelson-Williams
Master Writer Chair … Suzan-Lori Parks
Producing
Director, Producing … Yuvika Tolani
Line Producers … Audrey Frischman, Garlia Cornelia Jones
Producing Coordinator … Amy Lau Croyle
Assistant Line Producers … Raven Robledo, Amber Gray
Casting
Directors of Casting … Jordan Thaler, Heidi Griffiths
Casting Director … Kate Murray
Casting Associate … Chalin Tulyathan
Casting Assistants … Danica Rodriguez, Elizabeth Hay
General Management
General Manager … Angela Delaney Kircher
Associate General Manager … Alyssa Simmons
Senior Company Manager … Rebecca Sherman
Assistant General Manager … Emily Hammond Cook
General Management Business Manager … Chantal Thomson
General Management Assistant … Reanne Barrett
Contracts Manager … Rachel London
Programming Budget Manager … Barbara Sartore
Company Managers … Heather Fichthorn, Jasmine Moseley, Liza Witmer
Associate Company Managers ... Cody Johnson, Rosie Kolbo
Assistant Company Manager ... Indigo Sparks
Company Management Assistant ... Nate Shelton
House Seat Coordinator … Carlos Serrano
General Management Associate … Sabrina Aziz
General Management Administrative Assistant...Adrian Hernandez
New Work Development
Company Dramaturg … Jesse Cameron Alick
Director, New Artists and Dramaturgy Pipeline … Jack Phillips Moore
Associate Dramaturg ... Catherine Rodriguez
Resident Artists … Tarell Alvin McCraney, Daniel Sullivan, Shaina Taub
Director Of Voice And Speech … Andrew Wade
Shakespeare Scholars In Residence … James Shapiro, Ayanna Thompson
Tow Playwright in Resdience ... Erika Dickerson-Despenza
Script Readers ... Amara Brady, Bonnie Davis, Gloria Oladipo, Jessica Owens, Nathanial Whitehead
2018-2019 Emerging Writers Group ... Brittany K. Allen, Oscar A.L. Cabrera, Daniella De Jesús, Ryan J. Haddad, Obehi Janice, Diana Oh, Ife Olujobi, Joshua Young, David Zheng
Joe's Pub
Director, Joe's Pub … Alex Knowlton
Production Manager … Jon Shriver
Communications Manager … David Clarke
Lighting & Technical Supervisor … Ania Parks
Marketing Manager … Sacha Wynne
Artist Relations & Operations Manager … Jessie Moore
Programming & Administrative Manager … Isabel Kim
Communications Associate … Nuala O'Donovan
Lead Performance Coordinators ... Hilary Surface, Emily Zemba
Performance Coordinators … Iyvon Edebiri, Caroline Englander, Marky Hinojosa, Tyler McCombe, June Rhee, Samantha Robbins, Zoe Trischka, Nathan Willingham
Audio Engineers … Jake Cheriff, Don Fierro, Steve Ha, Reya Harris, Gaines Legare
Lighting Designers … Emily Clarkson, Jeanne Anne Carter, Oona Curley, Colleen Doherty, Tyler Learned, Daisy Long, Conor Mulligan
Video Engineers … JR Cronheim, Gordon Kindlon, Kurt Rivers
House Photographer … Kevin Yatarola
Production
Production Executive … Ruth E. Sternberg
Associate Director, Production … Jonathan Pellow
Director, Theater Projects and Safety … Jim Szekely
Production Managers … Jeff Harris, Caity Joy Smith, Jason Paradine
Associate Production Managers … Peggy Carey, Barry Stagg
Assistant Production Managers … Cristina Ayón-Viesca, Itzel Ayala, Keaton Morris-Stan, Maggie Snell
Production Administrator … Kelly Moore
Production Contracts Associate … Lico Whitfield
Associate to the Production Executive … Maxwell Friedman
Production Office Assistant … Chris Guzman
Technical Director … Nick Moodey
Associate Technical Director … Bradley Shaw
Assistant Technical Directors … Patrick Fray, Claire Summers-Jones
Scenery Office Administrator … Laura Krassowski
Charge Artist … Hugh Morris-Stan
Assistant Charge Artist … Tacy L. Flaherty
Scene Shop Foreperson … James Sater
Lead Show Carpenter … Luis Torres
Draftsperson … Kathryn Lieber
Director, Costumes … Luke McDonough
Costume Shop Manager … Vanessa Watters
Assistant Costume Shop Manager … Melinda Basaca
Costume Shop Administrator … Julia Kulaya
Draper … Marie Stair
First Hand ... Audrey Pallmeyer
Audio Supervisor … Corrine Livingston
Associate Audio Supervisor … Malachy Kronberg
Assistant Audio Supervisors … Kortney Barber, Rachel Forbes, Nissa Syverson
Audio Office Administrator … Carrie Miller Freeman
Music Manager/Audio Shop Foreperson … Sean Kraft
Props Supervisor … Sara Swanberg
Associate Props Supervisor … Rebecca David
Lighting Supervisor … Alex Brandt
Associate Lighting Supervisor … Jennie Rodriguez
Assistant Lighting Supervisors … Michael Bateman, Megan Murphy
Lighting Office Administrator … Michael Rivera
Lighting Shop Foreperson … Caleb Kubiak
Video Supervisor … Ido Levran
Assistant Video Supervisor ... Jeremy Allen
Public Works
Director of Public Works … Laurie Woolery
Associate Director of Public Works … Emily Sophia Knapp
Community Coordinator … Dahlia Lopez Ramsay
Public Works Associate … Hannah Schenk
Public Works National Associate … Pablo Hernandez Basulto
Master Teaching Artist … Lori Elizabeth Parquet
Teaching Artists … Troy Anthony, Cornelius Davidson
Public Works Teaching Artist Fellows…Reyna Erika Bonaparte, Alex Ubokudom
Under the Radar Festival
Director, Under the Radar Festival … Mark Russell
Associate Director, Under the Radar Festival … Jon Grenay
Mobile Unit
Director, Mobile Unit … Karen Ann Daniels
Mobile Unit Program Manager ... Alejandra Cisneros
Community Programs Manager … Praycious Wilson-Gay
Public Forum
Director, Public Forum … Bryan Joseph Lee
Public Forum Assistant … Iyvon Edebiri
Public Shakespeare Initiative
Director, Public Shakespeare Initiative … Michael Sexton
Education Manager, Public Shakespeare Initiative … Rhys McClelland
Program Manager, Public Shakespeare Initiative … Jackie Tralies
Finance & Administration
Budget Analyst … Topher Soltys
Senior Finance Manager, Finance and Administration… Jessica Fink
Administrator, Finance and Payroll... Leya Van Doren
Finance Associate … Trisha Hirano
Human Resources Manager … Victoria Rey
Development
Director, Institutional Partnerships and Development Communications … Kristen Gongora
Advisor, Leadership Giving … Jan Gura
Director, Individual Giving … Becca Niemeyer
Director, Special Events … Brooke Amico
Director, Advancement Services … Susan Hayes
Major Gifts Officers … Paul Heckler, Elizabeth Kipp-Giusti
Associate, Special Events … Brendan Tetro
Telefund Manager … Jeffrey Wiseman
Telefund Representative … Kate London
Manager, Individual Giving … Nina Sunderland
Assistant, Individual Giving … Robert Johnson
Gala Assistant ... Chaele Davis
Assistant, Leadership Giving … Amelia Lembeck
Associate Director, Institutional Partnerships ... Gina DiRado
Manager, Institutional Partnerships ... Gabriel Lozada
Senior Manager of Institutional and Strategic Communications … T.J. Berardo
Executive Assistant to the Chief Advancement Officer … Tonja Withers
Assistant Director, Data and Information Analytics … Sheela Luk
Assistant Director, Advancement Services … Kelsey Moriarty
Senior Manager, Advancement Services Operations … Taylor Logan
Senior Associate, Advancement Services Operations … Richard Mena
Senior Associate, Tessitura Data and Information Analytics … Cassidy Liz
Associate, Patron Services ... Shannon Teppert
Associate, Advancement Services Research … Rannie McCants
Development Resident … Hannah Rable
Marketing
Director, Marketing … Jared Fine
Director, Corporate Relations … Benjamin Orona
Senior Manager, Marketing… Justin Dewey
Marketing Manager … Marivic Tagala
Development Marketing Manager … Aoife Mahood
Marketing and Graphics Project Manager ... Brittany Sellers
Membership Manager … Danielle Biggs
Marketing Coordinator … Karina Mena
Communications
Director, Institutional Communications … Shareeza Bhola
Social Media Manager … Miranda Palumbo
Director, Public Relations … Laura Rigby
Public Relations Associate … Jana Zschoche
Publications Coordinator … Emily White
Public Relations Coordinator ... Laura Mullaney
Web Developers … Christyn Budzyna, Grace Chung
Brand Studio
Senior Graphic Designer & Photographer … Tammy Shell
Junior Graphic Designer … Christian Martin
Ticket Operations
Senior Manager, Ticketing Operations … Zac Ford
Audience Services
Director, Audience Services … Richard C. Denney III
Audience Services Manager … Billie Bryant
Associate Box Office Manager… Anthony Conty
Box Office Staff … Marcy Agreen, Janice Acevedo, Cliff Billings, John Cosentino, Megan Fitzwater, Daniella Martinez, Mandy McDonell, Marvin Rodriguez, Cece Otto, Joshua Weinberg
Call Center Manager … Kate Longosky
Associate Call Center Manager … Kaleda Davis
Call Center Staff … John Caswell Jr., Jon Cook, Betsy Diaz, Dena Douglass, Ryan Downey, Bethany Fustos, Lindley Key, Melana Lloyd, Michelle Maccarone, Josh Rozett, Yating Sun, Sarah Underwood
Theater Manager … Chris Capozzi
Associate Theater Manager … Monica Keaton
Assistant Theater Manager … Sarah Czwartacky
Theater Supervisors … Marissa Colon, Manuel Vega
House Managers … Keara Benton, Samantha Colon, Jennifer Gaspard, Samantha Grubner, Elizabeth Reagan, Lucinda Wyatt, Neda Yeganeh
Emergency Assistants … Leo Angulo, Megan Benjamin, Sandra Bligen-Doyle, Jolee Cohen, Bonnie Davis, James Deeth, Marianne DeVirgiliis, Noah Dunton, Benjamin Grubner, Jessica Hollander-Sunshine, Rebecca Kenigsberg, Cherie Marcus, Noah Pattillo
Front of House Staff … Madeline Addis, Imu Aghahowa, Anthony Anello, Andrea Arvanigian, Juella Baltonado, Lorenza Bernasconi, Sonya Beroza, Ariel Blackwood, Jessa Brighton, Marlina Brown, Bonnie Bryson, Evan Candelmo, Hayley Cartee, Sergio Castillo, Darren Cementina, Jonathan Chang, Jeanette Chickering, Trevor Clifton, Sydney Dennison, Amanda Enzo, Benjamin Ferrell, Bellene Fisher, Julia Flasphaler, Wellington Garbutt, Mildred Gil, Monica Goff, Lulu Grant, Gabriela Hammond, Anna Hopson, Olivia Hrko, Taylor Hunsberger, Jaye Hunt, Linnea Huston, Lucas Iverson, James Johnston, Brittany Joseph, Dani Joseph, Zein Karam, Jonas Kobberdal, Samantha Levine, Colleen Litchfield, Issac Lopez, Gabriela Lopez Hernandez, Melinda Lugo, Carly Lynch, Leilani Maldonado, Shaina Mathews, Tia McDonald, Joana Meurkens, Nicola Mocciaro, Shari Norton, Kyle O'Connor, Cici Ogden, Sydney Peed, Carla Perez, Jack Petersen, Jane Marie Price, Victoria Provost, Miranda-Sofia Ranghelli-Duran, Breeanna Resto, Michelle Resto, Morris Rhodes, Kelsey Santiago, Bryan Sng, Evelio Sotolongo, Jakada Stone, Kristi Swiger, Kate Thackaberry, Holly Thomas, Austin Tijerina, Grace Traynor, Adam Valdez, Yasmeen Vargas, Carlos Vega, Abigail Vixie, Zoleka Vundla, Emilee Wermenchuk, Russell Williams, Nimene Wureh, Emily Yarmey, Rachel Young
Facilities & Operations
Director, Facilities and Operations Management … Ishmael (Izee) Figueroa
Director, Operations Administration … Helen Bennett
Director, IT … Arthur Pinori
Operations Associate … Mariana Ortiz
Operations Coordinator ... Wren Durstock
Front Desk Supervisor ... Brock Hill
Network Administrator … Ian Malinowski
Jr. Systems Administrator … Edgar Daniels
IT Analyst ... Paul Rosario
Senior Building Engineer … Winslow Harrington
Building Superintendent … Manuel Nunez
Assistant Building Engineers … Jefferson David Aguilar, Eric Glover
Painter … Javier Morales
Handyperson … Adonis Garcia
Housekeeping Supervisors … Amparo Lopez de Nova, Rob Resto
Housekeepers … Clara Devina de Mendez, Davis J. Aguiar Nunez, Giordani Collado Lendof, Efrain Martinez, Alba Mendez, Aracelis Mendez-Leon, Leandro Mota, Jose Paulino, Rafael Paulino, Luisa Vargas, Naydavel Rodriguez Rodriguez
Front Desk Attendants … Eric Delgado, Fabian Harvey
Part-Time Front Desk Attendants ... Madeline Charles, Austin Larkin, Neal Medlyn, Rayshaun Sandlin, Jackie Torres
Operations Assistants … Darnell Brown, Idefonso Cosma, Jose Paulissen-Dougan, Rafael Tinoco- Jimenez, Guillermo Mota Mota
Special Services
Managing Partner of Joe's Pub LLC … Kevin Abbott
Joe's Pub LLC Managers … K.B. Berton, Michelle Clay, Cooper D'Ambrose, Michael Harry, Jersey Katz
Chef of The Public … John Ramirez
Institutional Design … Pentagram/Paula Scher
Photographers … George E. Joseph, Joan Marcus, Carol Rosegg, Martha Swope, Simon Luethi
Attorneys … Davis Wright Tremaine LLP/Graham Coleman; Mitchell Silberberg & Knupp LLP/Gerald T. Hathaway; Proskauer Rose LLP/Allan Bloom; Gibson, Dunn & Crutcher LLP/ Andrew Lance; Venable LLP /Susan E. Golden
Accountants … Lutz & Carr LLP
Architectural Consultant … Ennead Architects
Insurance … DeWitt Stern/Risk Strategies
BOARD OF TRUSTEES.
Board Officers
Chair ... Arielle Tepper
Vice Chair ... Pat Fili-Krushel
Treasurer ... Anne Clarke Wolff
Secretary ... Matt Pincus
Founder ... Joseph Papp †
Trustees
Kwame Anthony Appiah
Andrea E. Bernstein
Jason Blum
Zach Buchwald
Lee Daniels
Gordon J. Davis, Esq.
Yrthya Dinzey-Flores
Susan Edelstein
Eric Ellenbogen
Oskar Eustis*
Hilary C. Feshbach
Candia Fisher
Faith E. Gay
Danai Gurira
Anne Hathaway
Ashley Leeds
Kenny Leon
Jayne Lipman
Luis Miranda, Jr.
Hans Morris
James Murdoch
Gail Merrifield Papp
Julia Pershan
Julio Peterson
Julie Rice
Janice Cook Roberts
Wendi Rose
Mark Rosenthal
Josh Sapan
Alexandra Shiva
Jim Steinberg
Laure Sudreau
Steven C. Taub
Teresa Tsai
Reginald Van Lee
Alex Volckhausen
Sam Waterston
Audrey Wilf
Timothy Wilkins
Frances Wilkinson
Patrick Willingham*
Alisa Amarosa Wood
† Deceased
* Voting Ex-Officios

List current as of 1/28/2021
DONORS.
SPECIAL THANKS TO
ALL of our donors for supporting The Public during this unprecedented time.
The annual gifts of our Supporters and Partners have a meaningful impact on The Public's productions, artistic programs, and ability to cultivate community. To learn more about our membership programs, please visit our support page.
$500,000+
Bezos Family
The Blavatnik Family Foundation
City of New York, Department of Cultural Affairs
The New York Community Trust - The George T. Delacorte Fund for Performance at the Delacorte Theater in Central Park
Ford Foundation
Howard Gilman Foundation
Jerome L. Greene Foundation
The LuEsther T. Mertz Charitable Trust
Arielle Tepper
Tiger Baron Foundation
$100,000 - $499,999
Abrams Foundation
Allen & Overy LLP
Alphadyne Foundation
American Express
Arison Arts Foundation
Bank of America
Michele & Timothy Barakett
Bloomberg Philanthropies
Barbara Broccoli and the Dana & Albert R. Broccoli Charitable Foundation
Citadel
Julia Pershan & Jonathan Cohen
Doris Duke Charitable Foundation
Susan & David Edelstein
Edgerton Foundation
Hilary & Joe Feshbach
Candia Fisher
Faith Gay
The Grand Street Fund
JetBlue Airways
Marie-Josée & Henry Kravis
Laurents / Hatcher Foundation
The Philip and Janice Levin Foundation
The McLaughlin Children's Trust
James & Kathryn Murdoch
Stavros Niarchos Foundation
Open Society Foundations
Matt Pincus & Sarah Min
The David Rockefeller Fund
Alexandra Shiva & Jonathan Marc Sherman
The Shubert Foundation
Bernard & Anne Spitzer Charitable Trust
The Harold and Mimi Steinberg Charitable Trust
Lenard & Fern Tessler
The Tow Foundation
Teresa Tsai §
WarnerMedia
Audrey & Zygi Wilf/Wilf Family Foundation
Ted & Anne Clarke Wolff §
Zegar Family Foundation
Anonymous (2)
$50,000 - $99,999
AMC Networks
Jody & John Arnhold | Arnhold Foundation
Laura & John Arnold
Andi & Tom Bernstein §
Jason & Lauren Blum
Zach Buchwald & Buddy Hammonds
Charles Hayden Foundation
Daniel & Rachel Craig
Lee Daniels
Estate of Lonnie Dounn §
The Ruth Easton Fund of the Edelstein Family Foundation
Eric Ellenbogen §
Endeavor Foundation
Pat Fili-Krushel & Kenneth Krushel §
The Fan Fox & Leslie R. Samuels Foundation, Inc.
Rebecca Gold
Herman Goldman Foundation
Gray Foundation
Kenneth C. Griffin
Jerome Foundation
Klingenstein-Martell Foundation
Ashley Leeds & Christopher M. Harland
Frederick Loewe Foundation
Marquit-Grieser Fund
Hans & Kate Morris
National Endowment for the Arts
New York State Council on the Arts
S.I. Newhouse Foundation
The Jerome A. & Estelle R. Newman Assistance Fund
The Revlis Foundation
Julie & Spencer Rice
Janice Cook Roberts & Richard Roberts
Josh Sapan
The SHS Foundation
Lise Strickler & Mark Gallogly
The Henry and Marilyn Taub Foundation
Steven & Benay Taub
Time Warner Foundation
Laurie M. Tisch Illumination Fund
Carol Tolan
Reginald Van Lee
Susan & David Viniar
Frances & Frank Wilkinson
Kenneth & Anna Zankel
Anonymous (3)
$25,000 - $49,999
Amy & David Abrams
The Achelis and Bodman Foundation
Angelo Family Charitable Foundation
Lowell & Eileen Aptman
Liz Armstrong
The Hilaria and Alec Baldwin Foundation
Garrard Beeney & Evan Mason
Hillary Blumberg & Alex Ginsburg
Scott & Roxanne Bok
Shawn & Brook Byers
Cantor Fitzgerald
Alexa & Michael Chae
Charles & Lucille King Family Foundation
Consolidated Edison Company of New York, Inc.
Cornelia T. Bailey Foundation
The D.E. Shaw Group
Dancing Tides Foundation
Cathy Dantchik
The George T. Delacorte Fund for Maintenance
The Gladys Krieble Delmas Foundation
David desJardins & Nancy Blachman
Barbaralee Diamonstein-Spielvogel & Ambassador Carl Spielvogel
Diana & Joe DiMenna
Beth Dozoretz
The Robert and Mercedes Eichholz Foundation
Ernst & Young
FJC - A Foundation of Philanthropic Funds
David C. Frederick & Sophia Lynn
Tricia Fusco
Chris Gallea & Suzanne Freind
Bill & Melinda Gates Foundation
Sandra Gluck
Roslyn Goldstein
Granny B and P Foundation
The Marc Haas Foundation
The DuBose & Dorothy Heyward Memorial Fund
David & Pamela Hornik
IAC
Maxine Isaacs
Amie & Tony James
Sharon Karmazin
Donald Katz & Leslie Larson
Ellen Kelson
Michael Kors & Lance Le Pere
Judith & Douglas Krupp
The Lehoczky Escobar Family
Leon Levy Foundation
Margaret & Daniel Loeb
George S. Leoning & Kimbrough Towles
Barbara Manocherian
Ryan J. Marshall & Mary G. Herms
K. Ann McDonald
MetLife Foundation
Luis Miranda
Aela & Don Morgan
New England Foundation for the Arts
Charline Spektor in Memory of Jeremy Nussbaum
Penguin Random House
Sheryl & Jim Reuben
Wendi Rose
Mark Rosenthal & Lisa Roumell
Select Equity Group, Inc.
Anne & Adam Shulman
Skadden, Arps, Slate, Meagher & Flom LLP
The Seth Sprague Educational & Charitable Foundation
Lois & Arthur Stainman
Starry Night Fund
Amy & Robert Stavis
Jim & Lori Steinberg
Gillian Stern
Sheila&Lee Stewart §
T. Christian Stracke
Virginia B. Toulmin Foundation
Robert Pohly & Julie Turaj
The W Trust
The Walt Disney Company
Timothy A. Wilkins
Irene Worth Fund for Young Artists
Kevin Miu & Sascia Yuan
Anonymous (4)
$15,000 - $24,999
ADOBE Systems, Inc.
Eileen & Lowell Aptman
The Bessie Foundations
Leslie & Ashish Bhutani
Scott & Roxanne Bok
Loraine Alterman Boyle
Alessandra Carlin
Chanel
Kurt Chauviere
Robert & Debra Chavez
Chipotle
Amy Starck & Jack Cogen
Jonathan Cohen
Covington & Burling LLP
Cravath, Swaine & Moore LLP
Dancing Tides Foundation
Gordon J. Davis & Peggy Cooper Davis
Robert Stein & Christine Denham
The Durst Organization
Barbara H. Freitag
Francesco Scattone & Judith Gibbons
James Gleick & Cynthia Crossen
Goldman Sachs
Marlene Hess & Jim Zirin
Chris & Elizabeth Hogbin
Joel Isaacson & Co., LLC
Amie & Tony James
The J. M. Kaplan Fund
Leslie Kogod & Laurie Goldberger
Gina Maria Leonetti Charitable Fund
Gary K. Lippman
Locus Analytics
Gary Lynch & Kate Hall
Paul J. Maddon Family
Marquit-Grieser Fund
May & Samuel Rudin Family Foundation, Inc.
The Scherman Foundation
Irwin S. Scherzer Foundation
Shearman & Sterling LLP
Amy Sherman-Palladino
Ted Snowdon
David & Sarah Long Solomon
Jay Meredith Stein & Josh Zwass
Gillian Stern
Jessica & Stephen Taft
Wachtell, Lipton, Rosen & Katz
Francis H. Williams & Keris Salmon
Lauren Flicker Yap & Julian Yap
Nina & Michael Zilkha
Anonymous (8)
$10,000 - $14,999
Andreessen Horowitz
Diane Archer & Stephen Presser
Milton & Sally Avery Arts Foundation, Inc.
baker & Dr. Nadine Chang
Kathleen Begala & Yves-Andre Istel
Melissa & Dan Berger
Reena Bhatt
Birinyi Family
Jane S. Block
Stanley & Roberta Bogen
The Brown Foundation, Inc. of Houston / Allison Sarofim
Alex Bussenger
Donald McEnry Davis Charitable Fund
Christopher DeNicolo & Karen Ostergren
The Max and Victoria Dreyfus Foundation, Inc.
Tom & Linda Dupree
Mary Alice Dwyer-Dobbin
The Ekdahl Hutchinson Family Fund
Dasha Epstein
Esther Simon Charitable Trust
Anna & Jim Fantaci
Sharon Fay & Maxine Schaffer
Jeanne Donovan Fisher
Joanne & Ellen Flanagan
Foros
Bill & Helena Foulkes
Dara & Adam Freed
Bruce & Alice Geismar
Deborah & Daniel Glass
Renee & Justin Greenstein / Two Chicks in the Backroom, Inc.
Cheryl Henson & Ed Finn
Stephanie Herdrich & Matthew Tirschwell
Higgins Family Foundation, Bank of America, N.A., Co-Trustee
Hitz Foundation
John Holmes
David & Pamela Hornik
Cheryl & Ron Howard
Jeff Hunter Charitable Trust
The Susan Isabel Foundation
Susan Karp & Paul Haahr
Ellen Kelson
Jackie & Andrew Klaber
Heni Koenigsberg
Kameron Kordestani
Ruchi & Vishal Kotahwala
Judith & Douglas Krupp
Peter & Ellen LaFleche
Mr. & Mrs. Edward M. Lamont, Jr.
Grace & Bert Lytell & Helen Menken Foundation
Tracy MacKenzie & Tyler Mixter
Nina Matis
Jeff & Ashley McDermott
Virginia & Timothy Millhiser
Irene & Tony Melchior
Joseph & Katherine Mele
The Mertz Gilmore Foundation
Erin F. Moriarty
The Morrison & Foerster Foundation
Niclas Nagler & Alberto Alvarez
Carol & Melvin Newman
Michael & Gabrielle Palitz
Robin Panovka & Alexandra Korry
Patterson Belknap Webb & Tyler LLP
The Peckham Family Foundation
Perri A. Peltz & Eric Ruttenberg
Dominic Ramos-Ruiz
Diana & Bruce Rauner
Paula & Ira Resnick
The Richenthal Foundation
Michael Roberts
Laura & Gerry Rosberg
Lori Roth & David L. Schnadig
Thomas & Georgina Russo
Susan & Charles Sawyers
Susan & Stephen Scherr
Rob Schlein & Emily Kroenlein
SQA Foundation
Tatiana Serafin
Susan Baggett & Rick Sergel
Shafir Family
The Peter Jay Sharp Foundation
Sills Family Foundation
Natalie & Jonathan Silverstein
Harrison Silverstein
Jim & Marilyn Simons
Michael Skolnik & Paola Mendoza
Ellen & Samuel P. Sporn
Marjorie & Michael Stern
Sara Story & Kenneth Garschina
Geraldine Stutz Trust
Barbara Tarmy & Family
Lenard & Fern Tessler
Jenny Tolan & Catesby Perrin
Graves & Colleen Tompkins
Diane & Tom Tuft
Lucette Tulp
Angela Vallot & Jim Basker
Viacom
Stellene Volandes
Stacey Gillis Weber & Jeffrey A. Weber
Weiser Family Foundation on behalf of Irving & Marjorie Weiser
Jonathan Weiss & Barbara Asch
Rachael & Richard Wells
Barbara Whitman
Anthony R. Whittemore
Adam & Abigail Winkel
Lisa & Richard Witten
Elaine & Irving Wolbrom §
Ms. Lee Wolf & Dr. Jordan Cohen
Michael Wolkowitz & Hope Holiner
Jason Yeung
Fareed Zakaria
Janet & Stephen Zide/Zide Family Foundation
Sara Zion & Tushar Shah
Anonymous (6)
$8,000 - $9,999
Bruce Baber & Michele Cassidy
Joel & Lisa Benenson
Barbara & Peter Bye
Jocelyne & David DeNunzio
Alice Ericsson & Robert Wagner
Paul A. Ferrara
Fisher Dachs Associates Theater Planning & Design
Susan & Chris Gifford
BH & Teresa Holliday
Paul K. Humphreys
Alan Jones & Ashley Garrett
Kaminsky Family Foundation
Miyoung Lee & Neil Simpkins
F. Richard Pappas
Robert A. Press, M.D.
Princess Grace Foundation - USA
Beverly Bartow & James Stengel
Anonymous (2)
$5,500 - $7,999
BakerHostetler
Tim Bensley
Isaiah 58
Pamela Brown & George Canellos
Mark & Sarah Buller
Patrick Callinan & Dan Rosales
Sarah E. Cogan & Douglas H. Evans
Bunni & Paul Copaken
Cowles Charitable Trust
Caroline Cronson
Gerard P. Cuddy
Boykin Curry
Bill Damaschke & John McIlwee
Scott M. Delman
Beth Rudin DeWoody
Alisa & Dan Doctoroff
John Durkin & Diane Margaritis
Jack Epter
Silvia Ercolani & Jaswinder Singh
Shane Ewen
David Foster & Mina Samuels
Michael J. & Jill Franco
Theresa Galvin & Mark Almeida
Charles & Jane Goldman
Lola Goldring & Family
Elaine Golin
Susan & Gary Goodman
Kris & Marc Granetz
Myrna & Steve Greenberg
Kris & Kathy Heinzelman
Anita K. Hersh
Ellen Hexter & Steve Petrie
Robert & Suzanne Hoglund
Tara Gilligan & Jeremy Hylton
Inspire Entertainment, LTD
Susan Jasper
Robin A Jones
Drs. Robert & Anna Kelly
Victoria Reese & Greg Kennedy
Debbie Kenyon & Peter Hess
Lisa Kim & Eunu Chun
Sven Krogius
Bill & Sheila Lambert
Liza Landsman
Myla Lerner & Larry Kramer
Tamar Lewin & Robert Krulwich
Susannah Gray & John Lyons
Jane & Bill Macan
Linda Mahoney & Peter Smith
Carolyn Rossip Malcolm
John John C. Manlutac & James M. Jaeger
Jon Mann
Richard W. Mark & Maura L. Harway
KC Maurer
Juliana & Jon May
Peter Mensch
Richard & Ronay Menschel
Penny & Tim Minges
Mitchel Silberberg & Knupp
Karen Moore
Felinda Mottino & John Alexander
Hallie & Larry Nath
Adam Offenhartz
Lee Perlman & Linda Riefberg
Gary & Iris Posternack
Rajika & Anupam Puri
Peter N. Rigby
Marcia Riklis
Lucinda & Brian Ross
Allison Rubler
Diane Schafer & Jeffrey Stein
Carrie Shapiro & Peter Frey
THE SHMJRLEY FUND
Stephanie & Fred Shuman
Brett & Randi Singer
Lisa Smith & David Barr
Steve Symonds
Paul Taubman
Douglas & Monica Taylor
Emma Taylor
Elaine Thomas
Sandra & Steven van der Zwan
Vanetta Vancak & Ivan Santiago
Maria Vecchiotti
Elizabeth Wahab
Elizabeth B. Walton & Daniel J. Koob
Danny Wiederkehr
Malcolm & Carolyn Wiener
Donald Jay Wolfson & Jane A. Meyer
Jacqueline Woodson
Anonymous (17)
$3,000 - $5,499
Lynn Abbott
Elaine & Hirschel B. Abelson
Nina Adams & Moreson Kaplan
Alyson K. Adler & William H. Green
Raj Agrawal
Sasha Aickin
Barbara & Todd Albert
Kathy Alecia
Madeline & Steve Anbinder
Karen & Greg Arenson
Walter Arnheim & Marsha Rehns
Abbe & Adam Aron
Joseph Baio & Anne Griffin
Jamie Baldinger
Carol Ballock
Jodi & Craig Balsam
Karin & Henry Barkhorn
Mr. Kenneth G. Bartels & Ms. Jane Condon
James Garnett & Brian Bartholomew
Debbi & Jay Baum
Barbara & Steven Baum
Erich Bechtel & Lilly Chu
Rinne B. Groff & David Becker
Dr. Eugene & Mrs. Harriet Becker
Anna & Justin Beeber
John & Gaily Beinecke
Bettina A. Benson
Sandra Berger
Monica Bernheim & Daniel Gelb
Jonine Bernstein
Gayle & Stephen Bernstein
Sarah Billinghurst Solomon & Howard Solomon
Clara Bingham & Joe Finnerty
Bruce Birns
Jill & John C. Bishop, Jr.
RBB Designs
Ruth & Robi Blumenstein
Adam Blumenthal & Lynn Feasley
Maury & Joseph Bohan
Stacy Bolton
Sal & Alison Bommarito
Leigh Bonney & Larry Ritzhaupt
Jill & Sheldon Bonovitz
Joanna Boone
Jason Bowman & Christopher Adasiewicz
Paul & Nancy Braithwaite
Sara S. Brandston
Adrienne Albert Brecher
Amy R. Brenna & Stan Litow
Margot Bridger & Gerry Paul
Deborah Broide & Donald Rieck
Belinda Broido
Prue Brown & Paul Stetzer
Sean & Emily Bryan
Diana Buckhantz / Vladimir & Araxia Buckhantz Foundation
Dr. & Mr. Byrne
Karina Byrne & Andy Delaney
Laurie Campbell
Nancy & Michael Cardozo
Judith Champion & Mel Litoff
Paula Chapman
Mitchell Charap & Karen Gilmore
Pamela & Jerome Charnizon
Kathy Chazen & Larry Miller
Jaye Chen & Peter Brown
Ron Chernow
Kathy Hirata Chin & Denny Chin
Annie Clayton
Anne & Alexander Cochran
Jacqueline Coelln-Hough
Justin Daniel & Josh Cogswell
Deborah & Craig Cogut
Drs. Alice Cohen & Jonathan Steinberg
Betty Cohen
Joseph Coleman
TRATE Productions, LLC
Dee & Kevin Conway
Cooper & Silverstein Families
Milstein Program, Cornell University
Albert & Esther Cory Foundation
Christopher & Frances Cruz
Jerry Cubbin & Diane Gibson
Peggy & Dick Danziger
Charlie Davidson & Jane Head
Joan S. Davidson
Jozelyn & Peter Davis
Judy & Kim Davis
Sharon S. Davis Foundation
Christopher & Michelle DeLong
DeWolf Pack
Digital Pocket LLC
Sharon & David Djaha
Anthony Domino
Andrew Dominus & Stephanie Altman Dominus
Lonnie Dounn §
Leah Doyle & Peter Coleman
Nancy Drennen
Nancy Duckles
Stacey & Sanford Dumain
Samuel M & Emily Duncan
Robin & Robert Easton
Theater League/Mark Edelman
Mary & Kenneth Edlow
Linda & John Ehrlich
Suzan & Fred Ehrman
Clifford & Bonnie Eisler
Marty Ellington
Nancie Ellis & Geoffrey Domm
Max Ember
Scott & Diane Emery
Robyn & David Epstein
Ellen Esposito
Diane E. Lutwak & Germán Esquilín
Andrew Krieger & Holly Etlin
Heather Richards Evans
Richard & Florence Fabricant
Maya Falmagne
David Farer & Elisa King
April & Joel Feffer
Anna May & Tim Feige
Stephen Feinberg & Susan Foote
Richard Feiner & Annette Stover
Marty Feinman & Amy Cooney
Jodie & Ron Fischer
Judith & Walter Flamenbaum
Megan Flanigan
Karen & Evan Flatow
Margaret & Howard Fluhr
THE FOCUS FOUNDATION
Foley Hoag LLP
Ella M. Foshay
Jordan Fox
Andrew Frame
Carmi & Shelly Fredman
Tanya Friedman & Denise Savoy
Frielings
Fidel Patino & Dennis Furbush
Matt Gabbard
Sheryl & Henry Gaines
Barbara Becker & Chad Gallant
Barbara A. Gallay
Sarah Gallen & Felice Zwas
Neel Gandhi & Aarti Agarwal
Donna Garban
Judith A. Garson & Steven N. Rappaport
Ora Gelberg
Debra and Jeffrey Geller Family Foundation
George Gewirtz
Joe Basque & Jennifer Gilg
Kristin Booth Glen
Andrea Glimcher
David Goldberg & Bethany Bristow
Mary Cirillo-Goldberg & Jay Goldberg
Melissa Goldman
Maya & Larry Goldschmidt
Jill Laurie Goodman & Melvin Bukiet
Judy & Mark Goodman
Alton Abramowitz & Susan Gorelick
Ann Gottlieb
Amy Grabino & Robert Schecterson
Christine Varney & Tom Graham
Deborah Green & Clayton Ayneswworth
Lawrence Greenfield
Marilyn Greenspan
Barbara Guss
Alejandro Gutierrez & Lucia Skwarek
Lisa Hadar
Russel T. Hamilton
Mark Abbott & Mareta Hamre
Scott & Ellen Hand
Dede Hapner
Gerry Harper
John Harris & Donald Press
Susan Harris
Lois Hull & Bill Harrison
Grace Harvey
Wendy & David Hashmall
Jerry & Kate Hathaway
Shirley Brice Heath
Michael Heffernan & Jae Lee
Molly K. Heines & Thomas J. Moloney
Henshel Foundation
Jill Herman
David Herz & Janet Stahl
Charles & Mary Hesdorffer
Anne H. Hess & Craig Kaplan
Wayne & Simonne Hewett
Anita Highton, M.D.
Will Hildreth & Ryan Cooke
Andrew Hinkle
Dianne & Ron Hoge
Craig & Vicki Holleman
Frank Holozubiec
The Richard H. Holzer Memorial Foundation
Bonnie Howard & Charles Charrow
Bo & Liz Huang
Doug Hughes
Kelly & André Hunter
Ben Indek & Robyn Mewshaw
Thomas & Jenna Jacquot
Stephen & Susan Jeffries
Caytha & Michael Jentis
Maureen & Claude Johnston
Ruoxi & Sherry Chen
Justin Kahn
Efrem Kamen & Liz Masucci
Rita J. & Stanley H. Kaplan Family Foundation, Inc.
Alan S. & Ellen J. Kaplinsky
Nancy Karpf
Dr. Jane Karsh
Irving Scher & Amy L. Katz
Susan & Jules Kaufman
Iris W. Keitel
Randy Kender & Eric G. Bing
Kathy Keneally & Tom Marshall
Susan Petersen Kennedy
Sharon & Steve Kess
Jeffrey Kimball & Pamela Hogan
Henry L. Kimelman Family Foundation
Sally S. Kleberg
Jody & Jennifer Klein
John & Helga Klein
Howard Kleinman & Elizabeth Albert
Dancing Bears Racing
Jim & Alice Kocis
Little Johnny Koerber
Kay & William Koplovitz
Helen Kornblau/The Kornblau Family Foundation
The Krasner Family
Peter & Alice Krause
Simona & Scott Krawitz
Susan Kreisman
Paul & Barbara Krieger
Mary Ellen & Mark Kris
Roberta & Arnie Krumholz
Elaine Crowley & John Kuehn
Jerry & Wendy Labowitz
Diane & Nicholas LaHowchic
Frederick A. Landman
William & Kathleen Lathrop
George & Renate Lee
David & Stacey Lender
Lorren Erstad & David Lerner
Rosanne & Marty Leshner
Naomi & James Leslie
Robert I. Cantor & Margo L. Levine
Ruth & David Levine
Brian Levy & John Duff
In Memory of Sagan Lewis
Amy & Frank Linde
Larry & Dana Linden
Vicki Apter & David Linkin
Lisa & Gregory Linn
Simi & David Linton
Laura & Stuart Litwin
Robie Livingstone
Dianne Lob & Andrew Miller
Cary & Jan Lochtenberg
Lexa Logue & Ian Shrank
Susanna Lowy & Victor Davis
Richard Lynn & Joseph Evall
Anna Verdi & John MacIntosh
Eileen & Gregory Makoff
Charu Mani
The Marber Family
Iris Z. Marden
Ellen Marram & David Ruttenberg
Wayne P. Marshall
Beth Martin & Michael Birns
David & Anita Massengill
Jill Hunter Matichak
Ms. Diane Max
Heather McDonald
Scott C. McDonald
Mary Elizabeth McGarry
John McGill
Tigre McMullan & Olga Jakim
Israel Meir & Steve Rivera
Joyce F. Menschel
Robyn Meredith
Nancy Roistacher & Wayne Merkelson
Ruth Messinger & Andrew Lachman
Frances Milberg
Richard & Merle Milder
Robin & Dara Miles
Jennifer Melin Miller & David Miller
Mauri Miller & Kate Wheble
Marianne & Steve Mills
Dale & Phil Mintz
The Leo Model Foundation
David Modest & Forbes Singer
Anil Nair & Neisha Patel
Asha & D.V. Nayak
Karen Holden & Dan Neely
Brooke & Daniel Neidich
David Neill & Susan Griffith
Ofer & Shelly Nemirovsky
Elizabeth Newell
Rebecca Newman
Kate & Bob Niehaus
Tim Nolan
Sandra Nudelman
Kathleen O'Grady
Ngozi Okezie & Sean Curris
John Orberg
The Orentreich Family Foundation
Marcie & Robert Orley
Shelly Packer
Barbara Page & John Liu
Gail Merrifield Papp §
Glen & Denice Park
Michael Parks & Judith Hayward
Lee Parks
Estelle Parsons
Gregg Passin & Andy Schmidt
Alan Patricof
Debra Peltz
Robert M. Pennoyer
Perakis family
Jerilyn & Brian Perman
Julio Peterson
Richard & Rose Petrocelli
Cathy Pfeiffenberger & Matt Clements
Lauren & Scott Pinkus
William M. Pinzler & Christine M. Millen
Bernard M. Plum & Charlotte Behrendt
Mary Jean & Joseph Potenzone
Lisa Prager, Alex & Maddie Oliver
The Prince Family
Timothy & Georgia Quinn
Martha Radford & Louis Graff
Susan D. Ralston
Doug & Debbie Rappaport
Gil & Emily Raviv
Diana & Charles Revson
David Rich & Scott Smith
Takako Asakawa & Paul Richards
Yosef Riemer & Vitina Biondo
Tracey & Phillip Riese
Michelle Riley & Susi Kandel
Sylvia Bigio & Matias Ringel
Risk Strategies Company, Inc.
Rittvo Family Foundation
Carlina Rivera & Jamie Rogers
Anne Marie & Charles Robertson
Elizabeth & Brad Robins
Viren Mehta & Amita Rodman
Leslee & David Rogath
Lisa Pannek & Chris Rogers
Judith & Michael Rogers
Ellen & Mike Rosenberg
Rena Rosenberg & Roy Davidovitch
David Rosenbloom & Carla Peterson
Laura & Jamie Rosenwald
Mr. & Mrs. William Rosoff
Cye E. Ross
The Roth-Dishy Family
Hope & David Rothschild
Judith O. Rubin
Mark Rubinsky & Emily Clark
Joshua & Julia Ruch
Eric & Fiona Rudin
Anne Ryan
Kevin & Clare Ryan
Alexander Bakal & Sarah Safer
S. Gerald Saliman & Raymond Vallejo
Nathan & Nancy Sambul
David Samson & Family
Sidney San Martín
Donna & Phillip Satow
Megan Savage
Allison B. Saxe
Joan Rosenthal & Fred Schiff
Allison Schiffman
Bill Schilit & Kerny McLaughlin
Pat Schoenfeld
Laura Schubert & Daniel Litchfield
Esther & William Schulder
Jolie Schwab & David Hodes
Barry F. Schwartz
Laurie & Owen Schwartz
Sherry Schwartz
Sue Schwartz & Howard Muchnick
Rozanne Seelen & Allen Lee Hubby
Brad Seiler
Norman Selby & Melissa Vail
Lisa & Michael Senter
Drs. Stephanie Seremetis & Martha Ann Campbell
Dr. Binita Shah
Sarene Shanus & Harold Treiber
Myra Shapiro
Sam & Jessie Shapiro
Amy Attas & Stephen Shapiro
Peter Shearer & Dan Gallagher
Anne Sherber
Sarah Sherber
Lori & David Sherman
Jayne Baron Sherman
Stuart Sherman
Rosemarie Shomstein
Melanie & Joseph Shugart
Bud Shulman & Amy Newman
Rochelle Shulman
Laurence & Ashley Silverman
Jeffrey Silverman
Eileen Silvers & Richard Bronstein
Karen Sisti
Laurel & Michael Skarbinski
Loren Skeist & Marlene Marko
Peter & Nancy Slagowitz
Anne Elizabeth Smith
Matthew Patrick Smyth
Stephen Soba & Jonathan Arnold
Marilyn Sobel & Ben Cohen
Diana Son
Steven & Dolores Sparr
Martha S. Sproule
SS Charitable Foundation
Sarah & Jeffrey Stafford
Martha Stark
Susan Ulick Family Fund
Nancy Stephens & Rick Rosenthal / The Rosenthal Family Foundation
Alexandra & David Stern
Lindsay & Andrew Stewart
R. Stieglitz & C. Di Bona
Barbara Stimmel
Susan Stockel
Kerry & Jeff Strong
Dr. Harry Strulovici & Ms. Shelley Goldberg
Elizabeth & Mayo Stuntz
Mark Sullivan & Jim St George
Andrea Kapit & Leonard Supp
Susan Tanaka & Lewis Alexander
Laura & George Tannenbaum
Pam & Larry Tarica
Aimee Telsey & Richard Friesner
Stella Templo
Jennifer & Heath Terry
Anne Teshima & Steven Cohen
Theatre Development Fund, Inc
Owen & Jennifer Thomas
Ayanna Thompson
Kelvin Thompson & Aedhmar Hynes
Garrett Thornburg
The Somaini Family
Bill Thurston
Grandpa Dick
Judy Toma
Judy & Morris Tuchman
Gramercy Park Foundation
Elisabeth & Gareth Turner
Lindsey Turner
Julie & Jim Tynion
Sonal & Sunil Aggarwal
Susan Unterberg
Cynthia King Vance & Lee Vance
Venable Foundation
Robin & Leigh Walters
Caroline A Wamsler & DeWayne N Phillips
Alice Wang & Peter Spiegelman
Sandra & George Weiksner
Amy & John Weinberg
Tracy Weiss
Justin Wender & Deborah Goldfrank
David Wertheimer & Alice Fricke
Alexandra Wheeler & Rocky Rukan
Susan Whitlock & Dr. Earl Lewis
Lisa & Walter Wick
Sandy & Jon Willen
Kevin W. Williams, M.D.
Richard A. Williamson & Maritza L. Williamson
Scott Williamson & Mike Zimmermann
Andrea Ching & Ben Winkler
Winston & Strawn LLP
Paula Wisnik
Dr. Matthew Witten
Laurie & David Wolfert
Marc Wolinsky & Barry Skovgaard
Billy F.B. Wong & Stephanie Gordon
Ann Eden Woodward Foundation
Mark Wovsaniker
Christina Wtulich
Michele & James Young
Paul & JoAnn Young
Jessica Zoob & Rob Donahue
Audrey Zucker
Anonymous (85)
$1,250 - $2,999
Vicki & William Abrams
Actors' Equity Foundation
Madelyn Bucksbaum Adamson
Ben & Shannon Agin
Lisa & Zubaid Ahmad
Julie & Tim Albright
Rita Appel & Jon Fraade
Ana & Andre Appignani
David Arcara & Holly Corbett
Carol Aslanian
Susan & Crystal Atkins-Weathers
George Baier IV
Aaron Baldinger
Neil & Roberta Baldwin
Brian Banke
Scott and Tamara Barasch
David & Sheila Barrett
Emily & Scott Barsky
Laurie Becker
Nancy Beer & Neal Cohen
Piraye & Nicholas Beim
Steven & Elizabeth Bentley
Mihran & Nancy Berejikian
James Berlanti & Peter Jesse
Joseph Bernardo
Dani Biggs
Taekia Blackwell
Monty Blanchard & Leslie Tcheyan
Michael Blaustein
Meg Blocker
David Blum
Luis Bochner
Nicholas Boos & Alana Weiss
Alice Boyne
Bill Bragin
Marian L. Brancaccio
Dominique Bravo & Eric Sloan
David Bricker & Debra Wells
Eric Diefenbach & James Keith Brown
Nancy Brown & Scott Smith
Maggie & Don Buchwald
Eaddy Kiernan Bunzel & Theodore Hopkins Bunzel
Deborah S. G. Burke
Julia Butler
Marcia Bystryn
Walter Cain
Casper Caldarola
Paul D. Carey & Juan Carlos Fernandez
Claire & Brennan Carley
Marilyn Castro
Edward & Katherine Cerullo
Nishka Chandrasoma
Yana Chernobilsky
Cindy Chin
Justin Christopher & Shannon Robert Bowen
David Ciocon
Emilie Cohen
Mr. & Mrs. Mark Colacioppo
Keely & J.T. Compton
Sophia Constantinides
BMI (Broadcast Music)
Andrea Cortes-Comerer & Paul Burkey
Mark Cronin & Shelley Edmundson
AnnMarie Croswell
Moose Crowley
Jim & Allison Cryan
Rosalind & Jim Crystal
Charles Cummings & Cynthia Hayes
Wilhelmina Curtis
Magda and Edward Bleier/Dana Foundation
Bob Davenport & Ann Vogt
Thad & Debra Davis
John Demsey
Greg Diamond & Nancy Young
Amy Miller & Michael Diamond
Teresa Donahue
John J. Doran
Mary Ann & Bob Downes
Laura Drumm
The Edelman Foundation
Carol Newell & JP Eggers
Michael Elias
Dave Cohen & Revi-Ruth Enriquez Cohen
Randi & Stuart Epstein
Debbie Ezrapour
Marjorie Feder
Kathleen Feely & Richard Lehmann
Michael B. First & Leslee Snyder
Susan & Arthur Fleischer
Elisabeth Fontenelli
Anne & John Forlines III
Charles Fournier & Bonnie Litt
Peter Frishauf & Katharine Rice
Robin & Alan Fuchsberg
Charles & Jocelyn Gailliot
Gannett Foundation
Courtney Gardner
Clare L. Garfield
Pamela A. Garvin
Jeff Gates & Mike Moran
Benjamin Gelb
Patricia Geoghegan
Matthew Gerstman
Sky & Paul Geyer
Eleni Gianulis
Karina & Dan Glaser
Justin Gleiberman
Yi Han Goh
Jan & Steven Golann
Liz Goldenberg
Lorin Robyn Goldhirsch
Ed & Bridget Gramling
Paul & Anne Grand
Suzanne & Stuart Grant
Laura Green
Hoffman Greenwald Fund
Gail Rose Gremse & David Rose
Scott Grinsell & Basha Frost Rubin
Melanie Grisanti & Gordon McLeod
The Grodzins Fund
Betty Groner
Liz & Steve Gruber
Speyer School
Erica R. Green & David Gurian-Peck
Chris Guthrie
Kary Haddad
Constance Halporn & Frank Colonnese
Liza H. Hamm
Alexandra Lee Harper
Joe Harper & Mark Stephanz
Kyle & Ashley Harris
Beau Haugh
Lewis Headden
theaterhound.com
Rob Hedlund & Caroline Coleman
Joy A. Henshel
Laura Hidalgo & Gleb Zhgun
Andrea Himmel
Nan Hoffman
Priscilla H. Hoffman
Kristina Hoge & Jake Bronstein
Marissa Hollander
Andy Huang
Benjamin Hughes
Caroline & Edward Hyman
Rita Irons
Amy & David Jaffe
Uday Jhunjhunwala
Jennifer Joel
Jacqueline Jones & John Gassett
Carol M. Joseph
Ruth & Elliott Joseph
Barbara Julius & Marc Silberberg
Haina Just-Michael & Bernard Michael
Sonia & Gaurav Kapadia
Fran Kaufman & Robert Rosenberg
David & Liubov Keeton
Karen & Jason Kelley
Jennifer Kelly
Jacqueline & Michael Kempner
Patti Kenner
Heather & Neeraj Khemlani
Megan S. Kingery
Erika Klauer
Sarah Klein & Tal Chitayat
Lori Koffman
Lisa Kohl & Ricardo Hornos
Paul Kremer
Vani Krishnamurthy
Lea & Thomas Kuck
Jason Kuhlman
Guy Lancaster & Kate Mailer
The Landzerts
Micah Lasher & Elizabeth Mann
Patty Laxton
Christiana Lazo
Kate Lear & Jon LaPook
Kenny Leon & Jennifer Thompson
Francine Levine
Steve Levitan
Yocheved & Donald Liss
Allie Lockwood
Robert & Kristen Lopez
Lucille Lortel Foundation
Valentine Lysikatos Carey
Roger Machlis
Anne Maltz
Isabelle Mann
Jody Mansbach
Marblegate Asset Management
Robert Marese
Bob & Jean Markley
Ken & Jacqueline Marlin
Gail Cox & Jeff Mason
Micah & Alex Maxwell
Terri McCullough
Erin McDonald
Merrie & Peter McGrath
Joan McKay
Michael Melamedoff & Annie Murphy
Barbara Mensch & Mark Evans
Maria Miletic
Judy Minor
Jenevieve & James Mitchel
Laura Mitterman
David and Leni Moore Family Foundation
Jose Moreira & Catherine Rinaldi
Matthew Moses
Charles T. Munger, Jr.
Edward Tyler Nahem
Barry Nalebuff & Helen Kauder
Duff Nedds
Paul & Cortney Newell
Ekwutozia Nwabuzor
Stephanie & Robert Olmsted
Lisa Orberg
Courtney Ozer
R. & R. Paaswell
Victoria & William Pao
PCAA
Ruthann & Tom Perry
Carole M. Pesner
Jaime & Greg Pessin
Marvin Pestcoe & H. Elizabeth Mitchell
Laura Philips & John Elliott
Philip Pierce
Matthew Pietras
Michelle Pirret
Ira & Carole Pittelman
Jefrey Pollock & Deborah Brown
Phyllis Posnick
Bill Prady & Jessica Queller
William & Marissa Priester
PSN Charitable Trust
Pura Vida Investments
David & Leslie Puth
Jennifer Radin
Dennis Oakes & Debra Rahn-Oakes Foundation
Paul A. Ramsey & Richard H. Coburn
Emily Rann
Jim & Debbie Reda
Kathleen Reilly
Carissa Reiniger
Tami Reiss
Lewis A. Remele
Peter & Susan Restler
Tina Leifer Rettig & Michael Rettig
Jack Richard, MD
Alexandra Riegelhaupt
Frank & Louise Ring
Helen & Frank Risch Philanthropic Fund of the Dallas Jewish Community
Deborah Roberts
Eric Roberts
The Rodgers & Hammerstein Foundation
Max Rodriguez
Elizabeth & John Rose
Elisa & Richard Rosen
Amy Roth
Mace & Joyce Rothenberg
Linda Rottenberg & Bruce Feiler
Saul Goodman & Nathalie Rubens
Jennifer Saal
Joshua Safran
Kav Saini
Michael Saks
Dan Saltzman & Liz Burns
Eli Samaha
Alexandra Heron & Gustavo Sandoval
Marianna Schaffer
Susan Levin Schlechter
Ev & Lee
Jeffrey L. Schmidt
Carole & Joel Schuman
Judy Schwartz
Richard G. Schwartz
Mitu & Sunita Shah
Jennifer Shaw & Mark Niles
Jack Shear
Brian Jason Siberell & Patricia L. Dryden
David Silverman
The Simeone - Kitts Family
David L. Simons
David & Judy Singer
Kahran Singh
Michael & Judith Skurnik
R.A. Smith
Jessica Sohl
Lauren & Mitch Soiefer
David Spears
Michael & Claudia Spies
Alana Spiwak & Sam Stolbun
Kate Stahl
Barbara A. Stark
Deborah Stewart & Jim Mintz
Lara Stolman & Mike Watzky
Zeldie Stuart
Susan Sullivan
Leesa & Michael Suzman
Ted Levine & Lucia Swanson
William Taing
Daniel Tamkin & Lucinda Cardinal
Valerie & Serdar Tasiran
Vinoo & Reshma Thomas
Henry Tisch
Lindsay H. Tomenson
Stephen Topetzes
Stephen Hammond & Alexis Trittipo
Renée Troiano
Peter Vanolinda & Janie Giacomini
Patricia Voight & Rachel Wolff
J. Andrew Ward
Sela Ward
Rita Wasserstein Warner
Terry Weigel
Abigail Pall Weinshank
Neil Westreich
Emily White & Walt Klores
Susan & Brett Williamson
Leilani Jones Wilmore
Marcia Wilson
Fred Wistow
Wohlgemuth Foundation
Carmen Wolf & Mike Bauman
Amy & Ben Wolfert
Percy Wong
Mary R. Trudel
Heather Zhuang
Dina Zimmerman
Anonymous (117)
$500 - $1,249
100 Coaches
Debra Abbaszadeh
Diane & Arthur Abbey
Mary Price Abbott
Loraine Abeles
Nancy Abraham
Clea Lewis & Peter Ackerman
Nicola Acton
Randall Adams
Andrea Adelstein & Adam Goodfriend
Gretchen Adkins
Kim & David Adler
Suzanne Agins
Efrat Aharonovich
Milena Alberti
Bryan & Kirsten Albo (Winnipeg Canada)
Nancy & Elliot Alchek
Max & Lindsay Alexander
Mary J. Allen
Gwen Marcus & Nancy Alpert
Charlie & Bonnie Alter
Daisy & Stewart Alter
Robert Altschuler
Vera Amaral & Joseph Mehlman
Photeine Anagnostopoulos & James Stynes
Richard Anderman
Chuck & Ilene Anderson
Mary Jo Anderson
Sandie Feinman Antar
Chris Antonelli
Anthony Appiah & Henry Finder
The Aranda Family
Scott & Allison Arden
Allan Arffa & Kathryn Matschullat
Anna & James Arima
Kevin Arkadie
David Glenn Armstrong
Linda Arnone & Michael Ruocco
Regina Asborno
Margot Astrachan
Pradeep Atluri
Janice Aubey
Elizabeth & Jim Auran
Débora Ayoub
Marion Bachrach
Vikas Bajaj & Molly Felde
Sophie Bakalar
Karl Bakeman & Linh Sinh
Mike & Kimmie Balz
Prachi Bansal
Randy & Gini Barbato
John & Staci Barber
Renee & Stuart Baritz
Carolyn Stoner & Yotam Barkai
Jacqueline Barker
Joe Barnes
Carol & Bert Barnett
Ken Baron
Paige Barr & Gareth Davies
Hugo Barreca
Deborah Barrera, FireMUsed Productions
Jenny Barrett & Neville Galvin
Miranda Barry & Charlotte Sheedy
Betsy Bart
Lisa L. Becker
Linda Beech & Thomas Schueller
Vicki Been & Ricky Revesz
Cecelia Beirne
Karim Beldjilali
Aleksei & Anna
Melinda & Ronnie Bell
Henri Benaim
Daniel Benel
Bruce & Veronica Bennett
Stephen Berenson & Brian McEleney
Henry T. Berger
Eric & Beth Berman
Rita & Jay Berman
Cindy Bernat
Josh Beser
Robin Bezark
Savita & Jay Bharadwa
Mary Ellen Bianco
Rebecca Bien & David Poll
Lindsay Birch
Christopher Birosak
Dr. Josie Bishop
Sarah Bisman
Nicholas & Dana Blanton
Nina Rabinovitch Blecker & Saul Blecker
Joyce Bloom
Alexander Jordan & Zachary Bloom
Richard & Ceil Blumenthal
Tracy L. Boak
Neal & Jane Lassen Bobruff
Elizabeth Vandlik & Brian Bockrath
Amanda Bogacz
Amy Bogroff
Clemence Boisonnas
O.N. Boleman
Margaret Booth
Valerie Borchardt & Peter Rugen
Daryl & Joe Boren
Zoe Boxer Consulting
Erik S. Boyko
Ricky & Denea Boyle
G.L. Brackett & M.F. Rider
Raman Brar
Rhonda L. Brauer
John Brennan
Katherine Brennan
Rachel Brennan
Peter Brest
Tim & Lisa Broadbent
Carrie Brody
Mimi Broner
Ellen J. Brooks & Marshall Cohen
Andrew Brown & Olg Stein
Drs. Paul Brown & Margaret Watson
Raha & Jim Brown
Timothy Brown
Emily & Sean Bryan
Jon Paul Buchmeyer & Juan Pablo Chavez
Shawn & Sarah Buessing
Vaughn Buffalo
Mark V. Buneo
Andrew Burdick
Donald Burns
M. Michele & Deborah A. Jamison
Diane Burrows
Business Miracles
Elaine & Martin Buss
Judith Butler
Dustin Cable
Chris & Ash Cabrera
Claudia F. Caffuzzi
Charles C. Cahn, Jr. & Dr. Nancy Maruyama
Luke Camery
Beth & Scott Campbell
Helaine & Paul Cantor
Frances Caperchi
Gerardo Capo III, MD
Carmine Capossela
Carrie & David Carbone
Lauri & David Carey
Carol & Allan Carlton
Russ Carmel
Debra Cassara
Diego Cavalcanti
David J Cennimo
Nancy Chaffetz
Ayan Chakrabarti
Ritu Chattree
Tariq & Nicole Chaudhri
George Chauncey & Ron Gregg
Joel Chernoff
Nicolas Chidiac
John Chimples
May Ying Chen & Rocky Chin
Joseph Chittenden-Veal
Ari Chivukula & Iman Shah
Bruce & Gail Chizen
Terry Christgau
Dr. Barbara Chubak
Maria & Mica
Ulrika Citron
John & Clare Clarke
Jonathan Clarke & Amy Zalman
Richard Clarkson
Kerry Clayton & Paige Royer
Kathleen Roberts & Howard Clyman
Moschell & Jeremy Coffey
Pamela Cohen
Romy Cohen
Susan & Bruce Cohen
David & Kristin Cohn
Ilene Cohn & Renzo Pomi
Michelle L. Collins
Jennifer Cona
Jenna Condas
Jim Cone
Sharon M. Connelly
Deirdre Connoly
Francis Conway
Michele & Halsey Cook
Alletta Cooper & Ryan Swift
Miranda Cooper
Nancy Wright Cooper & Andrew Ulmer
Patrick Cornally & Jennifer Hovda Varde
Eric Cornell
Caryn Cortegiano
Colleen Corwell
August Cosentino & Gerald Caporicci
Courtney Costello
Ruth Cove
Cody Cowan & Amy Liu
Alison Cox & Rick Grellier
Nanita Cranford
Darrell Crawford
Mimi Crawford
Susan Hochtman
Margo Crespin & Joshua Rosenbaum
Elizabeth Crittenden
Kenneth & Erin Croarkin
Jennifer Crook
James Cross
Erin Cullen
Cindy Cuomo & Andre Tamers
Allison Curran & Michael Hilkin
Katherine Dalsimer
Duke Dang
Priscilla & Bob Dannies
Cathy Dault
Rich Davey & Jane Willis
Elizabeth Davis
Tracee E. Davis
Lorin & Chelsea Dawson
Mariadele Priest & Ralph Decatrel
In Memory of Georgia, Billy, and Peter Delano
Helen Delle Cave
David Demaree & Jody Weinmann
Kinga Denes
L. Denney
Anne & Steve Dennin
Rebecca DePerno
Ms. Ariel Devine & Dr. Michael Lief
Michael Devlin & Robert Reicher
Herbert & Carol Diamond
Lawrence Dietrich
Valerie DiFebo
Madeline DiLorenzo
Billy DiMichele
Edward F Dixon
Nancy Dobi
Joanna Dolgin
Alexander R. Donnelly
Mary Dorn
Deborah Doroshow & Todd Olszewski
George E. Doty, Jr. & Lee Spelman Doty
Virginia Doty
Jim Dougan
Steve Dow & Tom Parrish
Maralene Downs
David Drogin & Alan Frey
Miriam E. Droller
Jo & Charles Dumas
James Duncan
Mark Duncan
Tylar Dykman
Sandra Ehrlich
Megan Eiss
Rachela Elias & Gedalia Pasternak
Mark Engel
Olga Garay-English
Donna Epstein & Monte Peterson
Mark Epstein
GutenParts.com
Pepi Ertag
Aaron M. Esman
Jay & Sonia
Cornelia Evans
Steve Fagan & Debra Rosen
Michael Faherty
Jake Fallek
Atticus Fallon
Quentin Fanara
Mamiko & Matthew Faris
Cheryl Feigenson
Will Fein
Amy Feng
Judy Ferber
Royivia Ferguson
Jean Ferreri
Jane & Eran Ashany
Jessica Fichter
Christine Field
Joan Fields
Lori & Mark Fife
Sidney A. & Libby Fine Foundation
Kelly & Farzeen Firoozi
Russ Fisichella & Annie Bone
Davina & Michael Fisher
Andrea Hedin & Peter Fisher
Ronne Fisher
Tracy Fisher
Julie & Brian Flanagan
Mark Foggin
Dick Foley & Susan Crane
Carmen Fong & Lindsay Zielinski
Jose A. Fong
Nancy Foote
Kate Ford
Fredericka Foster & Bennett Shapiro
Joanna Foster & Destiny Jackson
In Memory of Sylvia and Mark Foster
Vida Foubister
Scott Foundas
Ann Frankel
Susan & David Frankel
Ellen Freeman
Matt Freeman & Adam Rosen
Warren D. Freeman
Stephan Freid
Larry Freund & Gloria Berkenstat Freund
Drs. Sharon & Kenny Fried
Sharon A. Friedberg, Ph.D.
Jill Frizzley
Andrew Fulham
Robyn Furman
Judith Gage
Michele Gage
Dr. Sudhir Gahd
Lindsey Gal
Emily Newman & Aaron Gardner
Pip Gengenbach & Elizabeth Daniel
Beth & Mike Merin
Gayla & Lincoln Germain
Scott & Laura Gewirtz
John & Jill Gilbert
Barbara S. Gillers & Stephen Gillers
Stacey Gilles
David Giordano
Belinda Glass
In Memory of Lillian Hurwitz
Victor Glazer
Rhoda & Dan Glickman
Susan & Steven Gold
Alex Goldberg
Debra Goldberg
Roz Goldberg
Carol & Andy Golden
Dini & Michael Golden
Mary Francina Golden & Kenneth V. Handal
Sue Golden
Arlene Goldman
Barbara Goldstein
Jeremy Michael Goldstein
Oliver Goldstein
David Goldston
Ricky Goldwasser & Eran Rosenthal
Stephanie Golob
Jennie Goloboy & Steve Sigmond
Beth Golub & Ian Sloss
Davor Golub & Matthew Ostrower
Jennifer Gonzalez
Sam Gonzalez
Deborah Kashan Goodman
Noel Gordon
Victoria Gore
Arielle Goren & Andrew Goldstone
Jody Gorton
Steve Gottlieb
Maura Gouck
Marc Gourevitch & Sabrina Cherry
Kathleen Graham
Nan Graham & Mark Costello
Gar & Francine Grannell
Adam & Ariel Granoff
Barbara Lemperly Grant
Chris & Jenet Grant
Betsy & Fred Graver
Sydney Green
Alva Greenberg
Cory Greenberg
Judith Greenberg & Ira Joseph
Julie Greenberg
Steven Morey Greenberg
Miriam Greene
Savannah Greene
Scott Greenwald & Joseph Sweeney
Judith Greiman & David Knishkowy
Debra Gress Jansen
Alfred & Jordan Griffin
Alice & Robin Griffiths
Nathan Grimm
Terry & Michael Groll
John M. Gross
Margaret & Ben Grossman
Lara Gruber
Deborah Guris
Kay & Bill Gurtin
Jeremy Guttman & Aaron Breslow
Ross Haberman
Emily Hacker
Mary & Dennis Hagan
Maryah & Abbas Haidery
Nancy & Bruce Hall
Jeanine Hall
Mia Campbell
Nancy Hamilton
Jung Hi Han
John Hannigan & Joseph Bliss
David Hansell & Rob Cimino
Emily Shulan & Harlan Green-Taub
Jason Harootunian & Clarissa Tartar
Nancy & Tim Harper
Charles & Michele Harris
Molly & Jim Harris
Sara & Zane Martin
Olivia Hartle, PhD & David Nackman
In Memory of Carolyn Ann & Artie
Jennifer Hartstein-Field & Mat Field
JoAnna Hartzmark
Kent Harvey
Pat & Colleen Haskell
Mozimbo Kernie Mandanici
Catherine Hayden
Patrick Healy
Lindsay Heck
Janine Hegarty
Diane Heimlich & Peter Lobel
Deborah K. Heineman
Amy Heinemann
Tjarko Hektor
Phil Henley
Deborah Buell & Charles Henry
Dahlia Henry
Rob & Carol Herb
Brian Herlihy
Bradley Hess
Nattavadee Hillegass
Ira Hillman & Jeremy Barber
Michael & Carrie Hillman
Ryan & Sara Hinkle
Gabrielle & Michael Hirschfeld
Yin Ho & Henry Hsia
Emily Hodes
Laura Hoffman
Ellen Hofstatter
Judy Holly
Shelley Erlich Holm
Alex & Ashley Holmes
J. Holtham
Sadie Ann Hooker
William S. Hoover, MD
Ace Cobra
Riva Horwitz
Rita L. Houlihan
Marcia Howard
Tara O'Rourke Howard
Rob Howse
Katherine Hoyt
Linda Huber
Ralph & Lynn Huber
Alexandra Grant
Johanna Rae Hudgens & Matt Wilson
Barbara Hughes & Andrea Benzacar
Mary Humphreys
Ro McQuaid
Dorothy & John Hurley
Gayle & Andy Hutcher
Bill Hutton
Christ Stern Hyman
Elissa & James Hyman
Shari Hyman & Daniel Horwitz
Caroline & Alan Ilberman
Patty & Michael
Eric Irestone
Stacy-Marie Ishmael
Betsy Jablow
Jeffrey L Jackman
Gregory Jacobs-Roseman
Julie Jacobs
Drs. Mindy Jacobs & Lisa Hadley
Libby Jacobson
Val Jacobson
Lauraine Jaeger & Herbert Gardner
Annette Jaffe
B Buss & O Jakob
Dr. Charles N. Jamison, Jr.
Barbara Janowitz & Peter Entin
David R Jaquet
Melissa Jarmel
Mike & Alisa Wilson
Barbara & Marty Jessel
Mercy Ji
JJ Jiang & Michelle Dixon
Adam Johnson & Theodore Taylor
Kristin H. Johnson
Patrick & Erica Johnson
Peter Johnson
BANG Music
Larry & Helayne Jones
Katie Jones
Alexa Juanita Jordan
Heidi Jugenitz
Debra & Joe Julian
Judith & Riaz Jurney
Wayne Kabak & Marsha Berkowitz
Gloria & Mike Kadish
Maira Kalman
Emily & Paul Kandel
Dr. Barbara Kane
Jessica Kaplan
Matthew R Kaplan
Kim & Alex Kaskel
Sotirios Kassapidis MD
Eleanor Katz & Leigh Hallingby
Robin J Katz
Priscilla F. Kauff
Chloe Kaufman
Lawrence & Joan Kaye
Philip Kearns
Emily Keeton
Madeleine Kelley
Tom & Sharon Kennedy
Heidi & Steve Berman
Chris & Jennifer Kenny
Rebecca Kent
Georgia Levenson Keohane & Nat Keohane
Ellen & Ike Kier
Andrea & Tyko Kihlstedt
Sarah & Dan Kilpatrick
Jane Kim
Genie King
Sarah King
Karin & Paul Kingsley
Bernard Kirsch & Ruth Coheni
Susan Kittenplan & Scott Fulmer
Micheline Klagsbrun
Nicole Klagsbrun
Perri Klass & Larry Wolff
Michele & Steve Klausner
Elyse & Barry Klayman
Bettina & Michael Klein
Kathy Klein
Lindsay Klein & Rebecca Poser
Robert L Klein
Lissa Kline
Zac Kline
Ulrike Klopfer
Karen Klopp
Kenneth Koen
Michael Kolber & Dr. Annette Georgia
Tara Kole, Michael Dore & Henry Dore
Evangelos Konstantinou
Barb & Jim Korein
Aaron Korntreger
Jeremy Kotin
Patricia J. Kozu
Jeanne Bergman & Anna Kramarsky
Ronald Cohen & Donna Kramer
Katherine & James Graham
Wendie & Bud Kroll
Susan Kroll
David Krone
Kathy & Brian Kronick
Dietrich & Carol
George & Lizbeth Krupp
Craig Kuehl & Jane E. Lucas
Virginia Marshall & Matt Stolz
Carol M. Kurzig
Juliana Kwan
Jennifer Labenda
Ronald Laeremans
Sam & Gina Lalla
Danielle Lam & Kevin DeArmond
Josiah Land & Edward Lamson
Andrea Landes
Seth Lane & Kyle Spencer
Lucy Lang & Scott Asher
Christine Larsen
Lenora Larson
Paula Lascano
Abbie & Richard Laskey
Josh Lavan
Karen Lavine
Lynne Lawrence
Paula S. Lawrence
Rachel Joyce Lawson
Bob Layton
Burt Lazarin
Brad Learmonth & Jon Gilman
Joy & Russell Leavitt
Stephanie Lebowitz
Maribel Ledezma-Williams
Jennifer Lee
Ken Lee
Linda-Eling Lee
Myung Lee & Ben Cosgrove
Nancy Lee
Courtney & Gerry Lees
Daniel Lefton
Karen Tiber Leland & Sterling Marketing Group
Mickey Lemle
Tia Lendo
Dillon Lerach
Roland Millman & Jennifer Leslie
Kristy Eisele & Dan Levi
Roy & Jill Levien
The Levin Family
Kate Levin & Robin Shapiro
Karen Levinson & Daniel Engelstein
David Levithan
Shana Lewis
Becky Li
Sophia Green & John O. Link
Angel Liu
David Loewy
Rob Long & Nick Sanchez
Sheila Lopez
David Lowenfeld & Sally Mendelson
Sindy & Steve Lugerner
Scott Luksh & Sofia Haborman
Tina & Bob Lupi
Nunzio Lupo & Michael Grover
Dana & Brent Luria
Joey Luther
Caitlyn MacAllister
Linda MacKinnon
Adrienne Magirl
Bevin Maguire
Tim & Lisa Maher
Miriam Malach
Myrna & Wiliam Malave-Stoiber
Jennifer & Gideon Malherbe
Randy J Mandel
Brook Manewal
Navin Manglani
Janet & Herbert Mann
Meena R. Mansharamani
Ms. Marianne Manzolillo
Ruth Marcon
Susan Marcus
Arthur Robinson & Soraya Mariel
Anthony Mariello
Anthony Marinello
Thomas Marron & Robert Profusek
Lauren & Michael Marrus
Lynx Arc LLC
Daria M Martin
Samarjit Marwaha
Margaret Mastrianni
Victor Schuster & Sandra Masur
Cheryl Matherly & Steven Wilson
Tom & Marti Mattia
Maven Label
Mindy & Mark Mayer
Natalie Mayer
Rachel Mayer
Richard Mayeux & Nancy Green
Stephanie Mayne
Zach Mazur & Alanna Campus
Heather McAuliffe
Deb & Ed McCandless
Ruthanne McCreesh
Lauren McCullough & Tara McCullough
Brian & Rita McDonough
Gay McDougall
Megan McGrath
Alice McInerney
Dianne McKeever & Shreyas Gupta
Ryan McLeod
Matthew McNerney
Kim McPherson
Sherman Marc Meachem
Peter Meacher & Ken Robinson
Mark Measures
Dianne F. Melodia
Mandy Menaker
Robinson Merkel & Joan Mintz
Diane Merklinger
Jane & Richard A. Mescon
Lisa Metcalfe
Pearson Mewbourne
Jane & Stanislav Meyerovich
John Micale & Robert D. Raicht
Laura Michalchyshyn
Jennifer Milacci & Marc Scher
Betsy Miller
John Hart & Chuck Miller
Katie Miller
Kelly Miller
Lauren Miller
Rachel Kate Miller & Jack Steadman
Gerald & Mary Millman
Robert Millman
Ann Miner
Alison & Matt Mintzer
Sue Ann Minutaglio
Devjani Mishra & Alexander Hoffman
Courtney Mitchell
Francesca & Steven Molinari
Hina & Chin
E. Craig & Kathy Moody
Judie & Fred Mopsik
Kathi & Max Moran
Elizabeth Moreno
Morgan Road Family Care
Ann Morris & David Curtis
Anne Morris
Margot Wolf & David Morris
Amy & Michael Morris
Kasey Morrison
Megan Morrison
Wendy & Rob Morrison
Tim Morrow & Kevin Callahan
Jill Mortensen
Paula & Steven Morvay
Andrea & Martin Mosbacher
Susan Moscou
Erin & David Moughon-Smith
Samuel Moultrie II
Jojo Mu
Terri & Jim Muren
Paul & Fiona Murray
Robert & Maria Myers
Brigitte & Jeff Myhre
Alex Nagler & Hilary Asare
Caroline Nagy in honor of Steve Showalter
Drs. David & Rhoda Narins
Anju Narula
Drs. Benjamin Natelson & Gudrun Lange
Max Needle
Andrew Neisser
TJ & Monique Nelligan
Linda Nelson
Robert & Bonnie Nelson
Joseph E Neuhaus & Cynthia A Loomis
Jessica Neuwirth
Benjamin Newmark
Laura A. Ng
Michael Ng
Vikki Nguyen
Kristi Nichols & Josh Dunn
Rosemary Nidiry
Alisa Stein
Chris & Margaret Noland
Sarah Normand
Sallie Norris
Judy Norton
Mara Novak & Jim Price
Tavia Nyong'o
Eileen O'Brien
Lynn & Harry O'Mealia
Thomas O'Neill
Nathaniel Obler
Lucy Obus
Jacinta & Adam Fisher
Daniel & Rebecca Okrent
Yuri Okumura & Gary Mennitt
Matt & Ross Oliver-Tague
Liz Olson
Erik & Gina ONeill
Peter & Denise Oneto
Janice Oresman
Marylin Ornati
Orriss Family
Theo & Justine Osborne
Diane Oshin & Sid Mandelbaum
Ashley Overbeek & Duncan Cock Foster
Kate & Casey Overby
Howard & Marcia Owens
Patricia L Palermo
Valerie Paley
Deby & Vivek Mathew
Michaela Panter & Yevgeny Gelfand
Jesse & Katy Park
Steven & Linda Parker
Larry Parks
Adam Parrish
Dawn E. Pasquin
Don Pastor & David Goldstein
Suraj Patel
Alan Paul
Lisa Pauze
Barbara D. Paxton
Judith Payne
Adam & Al Paz-Yener
Christopher Pearson
Mckenzie Harper
Jonathan & Maia Schafler
Matthew & Candace Penn
Evandro Pereira & Danielle Di Donato
Brett & Henrietta Pertuz
Rosalind Petchesky
Lawrence & Jennifer Phillips
Anne-Marie Pietersma
Theresa & Pete Piliero
Victoria L. Pitkin
Rachel Pivnick
Michael & Daniella Plottel
Anne Policinski
Eileen Gillooly & Dan Polin
Barbara Pollard & Mitch Stein
Hope Pordy & Bob Osmond
Ilana Porter
Bruce Pottash & Scott Ferguson
Tina Potter & Andrew Freireich
Lynn Povich & Stephen Shepard
Jennifer Powell
Leslie Power
Raymond Powrie & Harvey Makadon
John & Marcia Price
Sandra Pierson Prior
Nigel Pugh
Steve & Melissa Quartell
Sara Queen & Jason Slibeck
Susan Raanan & Robert Fleischer
Mark Rada
Jim Rado
Charles Raiff
Caren Raine
Kamakshi Rao
Greg Ratliff
Shari Gelber & Adam Ratner
William Reader
Bonnie & Bennett Rechler
Zack & Lindsay Rechler
Lisa Rees
Samuel & Kimeran Reinhart
Jill Reiter & Eric Riha
Rosalind Resnick
Resnik Family
FRITZ & INGRID REUTER
Clara Rho
Amy E. Rice
Yancey Richardson
Cliff Richner
Logan Ricket
Phyllis & Ed Riegel
Anna & Gedaliah Riesenberg
Ben Rinzler
Heather Ripley
Rivertowns Pediatrics of Staten Island
Claire Rivkin
Jessica Aloi Rivkin
Juan Robayo
Badass Lady Gang
Alex & Joe Kansao
Michelle Heritage & Tanisha Robinson
Robb Roby
Jill Roche Gomez
Donald W. Roeseke Jr.
Kristian Ferjas Gampong
Jennifer Rogers
Thomas Rom
David Román
Michelle & Fernando Romero
Dana Romita
Terrance Curry & Evalynn Rosado
Darren Rosenblum
Felicia Rosenfeld & David Linde
Cindy Rosenthal & Emanuel Levy
Stacey & Ken Rosenzweig
Ellen Ross
Michael Ross
Julie Dobrow
Andrew Arena & Jaclyn Roster
Jennie & Eric Rothman
Julie Rottenberg & Ben Rubin
Chelsea-Lyn Rudder
Staci Ruiz
Roxanne Russell
Michael Ryan
Tierney Saccavino
Jennifer Sage & Nicolas Grabar
Sharon Nelles & Scott Sager
Andrew Salbarrey
Beth Salerno & Denise Kleis
Laurea Salvatore
Jenifer & Mark Salzberg
Theodore Samets
Marcy Sandler & James Janover
Teresa & Eve Sanoussi
Art Sawyer
Michelle Scalpone
Brian Scanlan & Gail Kauflin-Scanlan
Lisa & Lee Schalop
Corrente Schankler & Nathan Hunt
Elaine Schattner & Paul Glasserman
Deborah Legow Schatz
Deborah Schein
Elizabeth Scheuer & Peter Joseph
Peter E. Schiaffini
Dr. & Mrs. Peter Schlossberg
Miriam Schneider
Michael Schober & Don Harrison
Darrel Schoeling & Jeff Corbin
Scholl Family Foundation
Mike Schor & Natalia Alfonso
Ira Schreck
Amanda & Ben Schreiner
Frances Schultz
Jason Schwalbe
Thomas Schwarz
Niki & Tony
Jane Scott in memory of Taysen Van Itallie
Peggy Scott
Brian & Andrea
Beesham Seecharan
Lauren & Boot Seem
Erik & Ruah Seidel
Nick & Jean Selch
Joaquin Sena
Alexander Sennett
Matthew & Beth Sennett
Rahul Sevani & Megha Chopra
Amanda Sevareid
Juliet Nezhad Seymour
The Shafiuzzaman Family
Shachi & William Chapman
Sara Shapiro-Plevan & William Plevan
Randy Shapiro & Daniel Ripp
Eleonara Sharef
George Sheanshang
Robin & Howard Sheer
Chris Sheller
Galen Sherwin & Jonathan Busky
The Shoaf Family
Stephanie Shpall
Andrew Sidakis
Bernice Siegal
Andrew W. Siegel
Jeffrey Siegel
Erin Silvers & April Mellas
Sallie Simmons
Suzanne Simons
Aaron & Shannon Simpson
Kelvin & Pamela Sims
Patrick Sinclair & Marty Forth
Elizabeth Singer
Catherine Sweeney Singer & William Singer
Daniel Sivolella
Johnny Skumpija
Nicholas & Clare Skyles
Raivenne McKinnon
Ian Slater & Michael McVicker
Jason Slibeck & Sara Queen
Susan Snodgrass & Jon Sloss
Kathryn Smerling
Barbara Madsen Smith
Jared & Elisa Smith
Julie & Mitch Smith
S. Smith
Pam Snook
Martha Solinger
Jessica D. Soojian
Victoria Rae Sook
Ellen Sorrin
Albert A. Carucci & Jeffrey Sosnick
Sophia Spadafore & Thea Lammers
Laurie Rubin
Brian D. Spector
Olivia Spector
Clara Spera
Joan & Mike Spero
Jason Spiro
Emerson Spry
Duvi Stahler
Beth & Tim Stambaugh
Michael & Susan Stanley
Joshua Stanton & Mirah Curzer
Elizabeth Stearns
Mark Stein & Laura Chamberlain
Doug Steiner
Allan & Heather Stern
Paula Stern & Natalie Eigen
J.R. Stevenson & Lizzie Parker
Linda & Michael Stewart
Jason Stipanov & Amy Tisler
Katie & Matias Stitch
Anuja Stites
Cori Stolbun
Amy & Derek Stoldt
David & Barbara Stoller
David Stolzar & Kelley Morrell
R. Marshel Stout
Susan Strickler & Richard Kaye
:Danielle Strle
Zac Stuart-Pontier
Charles Sullivan
Linda S
Ryna Dery & De Paul Sunny
Dr. Jodi Sutton & Dr. Jeffrey Gershel
Laura Svienty
Srividhya Swaminathan
Robert & Laura Sweibel
Charles Swencionis
Naomi Sunshine & Jill Szuchmacher
Flora Tabaddor
Eitan Tabak
Leslie Tait
Fumio & Justine
Jason & Lisa Tames
Katherine Tammaro
Alan Tanksley
Athena Tapales & Giri Devulapally
Jessica Taraski
Ellen Taus
April Taylor
Carol Taylor
Mary Taylor
Nick Taylor & Dan Langley
Barbara Nevins Taylor & Nick Taylor
Sam Teichman & Dr. Kelly Gillen
Linda Tepedino & Kerry Gillich
Elina Tetelbaum & Matthew C. Anderson
Marc & Nancy Tetro
Kevin Thau
Michael & Fern Thomas
Grace Timberlake
Peter Tipograph
Scot Titelbaum
Jane & Robert Toll
Joe & Terri Torrano
Maura Trail
Victoria Traube
Barbara L. Trommer, MD
Yolanda Trottman-Adewumi
Tuckers from Truckee
Laura Turano & Jeff Hostettler
Jonathan Turco
Bob Tuschman
Joel Ulster & Michael Hertzman
Anthony & Lorraine Vaccari
Nick & Barbara van Drimmelen
Lynn A. Vande Stouwe
Andrea & John Vassos
Victoria Vazquez
Anita Vennekotter
Patricia Verrilli
Kenneth M Vittor
Daniel Vollen
Victoria von Biel
Nikki Vorwerk
Christina & Martin Voss
E. & C. Wagner
Barry Waldorf & Stanley Gotlin
Tony & Debby Waldron
Charlotte & Maher Walker-Said
Martha & Alex Wallau
Lisa & Richard Wallerstein
Barri & Dan Waltcher
Ed Walters
Ginny & Bob Walther
Claire & Alex Wang
John & Michelle Wang
Raina Washington & Patrick Gaspard
Daniel Wayland
Elizabeth Weatherford
Teresa S Weber
Catharine Weese and Nicholas Giusti
William & Kathleen Weigel
Alan & Elaine Weiler
Hubert Weinberg, M.D.
Julie & Neil Weintraub
Jordan Glaser & Hazel Weiser
Dianne Weisheit
Fredda Weiss
Cathy & Mark Weiss
Denise & William Welsh
Emily Welty
Timoni West
Larry & Lisa Westreich
Alexandra White
Dr. Taylor D. White
Chatillion Stage Company, LLC
Douglas Widmann
Mary & John Wight
Natalie Williams
Scott & Vicki Williams
Cait Williamson & Brian Berzin
Lane Williamson
Richard Willis
Rosemary & Kenneth Willman
Annette & Kirk Wilson
Skye Violet Wilson
Debra Witkin & Eliot Zimbalist
Melinda Wolfe & Ken Inadomi
Jessica Wong
Roberta Woronow & Ted Kaplan
Marcia Worthing
Sherry Xu
Cynthia Yang
Nick Yarmac & J.P. McCary
Justin & Monique Cottrell
Elaine & Michael Yellen
Kathleen J. Yoh
Vysia & Alex Lembcke
Xan Young & Thomas Reardon
Brett & Christa Youngerman
Tiffany Yu & Melvin Hibberd
Sue Zachman & Jon Connolly
Kristen Zadourian
Patrick & Jacqueline Young
Jen & Tim Velie
Julian Zelizer & Meg Jacobs
Lindy Zesch
Ruth Ziegler
Ulla Ziegler
Wendy Zimmermann & Steve Cutler
Sara Beth Zivitz
Zubatkin Owner Representation, LLC
Lisa & Dan Zucker
Elliott Zucker
Betsy Reed & Larry Zuckerman
Linda Zukauckas
Elizabeth HIlder
James & Stefano
Liz Ilgenfritz
Gloria Rosen & Leonard Silver
Eric Morgenstern, MD & Sharon Scherl, MD
Anonymous (582)
$100 - $499
Jan Aaron
Amal Abadi-Biscaino
Hesham Abdel-Salam
Ruthie Abel
Edward Abenheim
Alfred B. Abraham c/o Brian Hunter
Steven R Abrahamson
Beryl Ann Abrams
Jerry & Judy Abrams
William Abrams & Julie Salamon
Martha Ackelsberg & Judith Plaskow
Elyssa Ackerman
Eleanor Adams
Lauryn Adams
Richard Adams
Kerry MacNeil & Shana Agid
Gigi Agius
Vicky Aguero
Marilyn Albanese
Donald Albrecht
Nicanor Aldana
Ann Alexander
Walter T. Alexander
Katherine Alford
Jude Allan
Mana Allen
Cheryl Allison & Hank Orenstein
Laura Alper
Morton Alper
Cathy M. Altholz
Jennifer Altmann
Ted Altschuler
Bonnie & Louis Altshuler
Luis AlvarezSchacht
Margo Amgott
Drew Anderson & Josephine Urso
Scotty Anderson
Argie Andralis
Daniela Carrasco
Marc A. Anello
Jodi Angstreich
Jennifer Anikst
Linda Anstendig
Nina Antipas
Lucy & Irwyn Applebaum
Stephanie Apt & David Kaback
Julian Aptowitz
Marlene Archer
Robert Arcs
Catherine Arnst
Jackie Art
Carole Artigiani & Robert A. Scott
Marlene Arvan
Rebecca Arzoian
Lorinda Ash
Melanie Ash
Mina Atabai
Artie Athas & Kristi Adams
Arthur Aufses
Ellen C. Auwarter
Pamela Awad
Lana Ayyad
Julie Azuma
Cheri C. Bachofer, MCC
Conor Bagley
Jiani Bai
Eileen Baird
Richard Bakare
Rudolph Baker & Family
Tracy Baldwin
Teri Ball & Vickie Scott
Jack Bamberger & Bradley Jacobs
Mo-Li Bamberger
Ann Barasch
Michael & Susan Barbour
Andrea Barchas
Sarah Bareau
Judith E. Barlow
Lauren Barnes
Ken Barnett
Lester Barnett
Nancy Barrett-Gillison
Catherine Barrett
Elisha Barron
Robin L. Barton
Lea Bassani Design
Kari Bassett
Jane Bassewitz
Louis Bavaro
Andrew Beall
Karen Bebee
Andrew Beck
Ellie Becker
Nicole Becker & Andrew Ment
Bernard Beckerman
Marshall & Michelle Beil
Martha Beith
The Bellenbaum Family
Lee Beltzer
Robin Bemporad
Thomas Bender
Warren Bender
Sara Benincasa
Athena Benjamin
Taffy Benjamin
Donna Bennett
Herman Bennett & Jennifer Morgan
Laura Benson
Beth Beranbaum
Andrea Berger
Carole Berger
Jesse Berger
Joel & Judith Berger
Robert S. Berger
Sara Berger & Ginny Tucker
Rona & Sam Berkowitz
Jane & Henry Berliss
Nadia & Robert Bernstein
Emma Berry
Dorothy Berwin
James Bewley
Tia Biasi
Frida Bieber
M. Bijaoui & S. Gubins
Julienne Bilker
Elissa Birke
Vicki Bixel
Linda Blacken
Andy Blacker
O'Hagan Blades
Aviva & Charles Blaichman
Allison & Douglas Blais
Pamela
Esther & Irwin Blatt
Harriet Bloch & Evan Sakellarios
Lisa Bloch
Amie Block-Ratajczak
Stephen & Debra Block
Susan Block
Elena M. Bloom
Laurie Bloomfield
Ellen Blumstein
Christina Blythe
Pamela & Dr. Ben Boal
Simon Bogigian
Judith Boies & Robert Christman
Frances Bolton
Roy Boorady
Ian & Agnieszka Booth
Barbara Bordnick
Julie & Harold Bordwin
Virginia Borkoski
Judith Stuart Boroson
Brian Bosworth
Dr. Marion Boultbee
Christopher Bowen
Sharon Bowman
Judith F. Bradshaw
Ellen & Howard Brecher
Monique Breindel
Martin Fritz Brekeller
Jan Bres
Edward Brill
Neal Brilliant
Paula Broadwater
Chanda Brodnax-Nino
Joan Brodsky
Stacey & David Brodsky
Bob Bronzo
Jalaine Broughton
Alice Brown
Andrea Katz & Tony Brown
Arthur & Jo F. Brown
Carol Brown
Christine Donahue Brown
Francine Brown
Michael Brown
Peggy S. Brown
Renee Brown
Nicholas Browne
Vince Bruns & Martha Wilson
Cynthia B. Brush
Mrs. Gayle Bryant
Mark & Margie Buchbinder
Sarah Buchmann
Miriam Lang & Howard Budin
Barbara Buloff & Bonnie Kobak
Catherine Burch & Gary Belkin
Alan & Leslie Burger
Cathy Burke
Faina Burko
Andrea Burns & Peter Flynn
Beth Burns & Gayle Reedy
Christina Burns
Ellen F. Burns
Giles Alston & Erin Burns
Monica Burton
Beverly & George Buscemi
Alan & Juli
Dr. Janice K. Bush
Nia Button
Randell M. Bynum
William Cain
Linda Calandra
Christy Callahan
Lauren Cameron
Lloyd & Darcy Campbell
Linda Beck Cane
Christine Canedo-Pullan
Elizabeth Canner
Laura Cantekin
Erica Cantley
Jorge Cao
Luis Capelo
Shellie Caplan
Cara Caponi
Mary Kordzikowski & Carl Carlson
David Carlyon
Colton Carter
Elizabeth Caruso
Donna B. Case
Mary Cashman
Joseph Castelluccio
Dr. Maja Castillo & Stephanie Ruyle
Eric Catalano
Patricia Catania
Dr. Beth Caunitz
Dr. Anthony P. & Mrs. Lena Cavanna
Joe Cellura
Megan & Chris Center
Joe Cerami
Tina Marie Cernero
Zoe Chace
Irene Chaldaris
Sewell Chan
Jim Chang & Betty Mah
PM Natasha Chang
Margaret Chapman
Barbara & Ira Charmoy
Stephen Chasen
David Chavkin
Manisha Chawhan
Steve Lewis & Lori Cheatle
Marie Chelli
Emily Chen
Bryan J. Wolf & Harriet Chessman
Christine Chin
Chuck & Isabelle Simone
Arielle Chorney
Colleen Christian
Paula Chu & Laura Danforth
Thomas K. Chu, Esq.
Tse-Yun Chu
Michael & Alice Cincotta
Gerard Clarke
Ryland Clarke & Jill Clarke
Noelle Cleary
Nancy Clipper
Anna C. Coatsworth
Francesca Cocuzza
Rebecca Codas
Emily Code
Amy Cohen & Gary Schatsky
Samantha & Drew Cohen
Elizabeth Cohen
Peggy Cohen & Todd Stone
Rhea Cohen
Rochelle Cohen
Stanley D. Cohen
David Cohn
Laura Colby
Emily Cole & Amanda Montgomery
Susan Cole
Michael Coleman
Sandra Coliver
Stewart Colton
David Condliffe
David Congdon & Nancy Golladay
Blair Conklin
Kerri & Sean Considine
David Conte
John & Christina Cooper
Gordon Cooper
Neil Corwin & Margery Cooper
Jennifer Coplan
Suzanne Jeff Corbin
Robin Corey
Dara Corn
Doreen J. Correia
Kathleen Corrigan & Philip Everson
Eric Corty & Sara Douglas
Patricia Costello
Rick & Beth Costello
Stephan & Carol Cotton
Tom & Liz Cotton
Nancy Coughlin
Samantha Coughlin
Matthew Cowherd
Mark Cox
Andrea Craig
Doreen Crawford
Thomas Crochunis & Madilyn Brown
Laura Cronin
Robert Croonquist
Jolita Crosland
Small Axe Peppers
Lee Cullum
Barbara & Alan Cuneo-Kesselhaut
Tom Cunniff & Barbara Berezowski
Liam Cunningham
William Cunningham & Alfreda Radzicki
Abril Curiel
James Curran
Allison Currier
Zahra Cutin
James Curtis & Jason Colin
Anne Cutler
Paula A. Daigneault
Joan Daniele
Emmanuel Darden
Cheryl L. Davis
Erica Davis
Jacqueline Davis
Fife Family Foundation
Kristyn Davis
Mary Davis, MBL Productions
Merrie L. Davis
Roslyn J. Davis
Sara Dawson & John Haggerty
Karen De La Motta
Ellen & David Dean
Brian DeFiore & Merrilee Heifetz
Marissa Defranca
Gregory DeFreitas
Christina Del Balso
Bunny Dell
Matt Dellinger
Stephani Deluca
Michael Demirjian
George Demitroulis
Yves Denize
Morton Denn & Vivienne Roumani-Denn
Robert Fisher & Monroe Denton
Susan Derrickson
Tom Desantis
Lucy Fato & Matthew Detmer
Marie Devlin
David L. Diamond
Ellin Diamond
Elizabeth Diggs & Emily McCully
Paige Dillon
Kristin DiMento
Celeste Dinucci
James & Catherine Dixon
Eric Doering
Michael Domue
Diane & Douglas Dooley
John Dooley
Dick & Jennie Dorn
W. Houston Dougharty
Anne Dougherty
Ashley Dru Douglass
Laura Downing
David Downs
Katie Drablos
Andrew Drakos
Charlotte Druckman
Nancy R Druckman
Jacqueline Dryfoos
Claudia Duarte
Susan Duberstein
Matthew & Ellen Dudley
Betty Duggan
Sheila Dunlop
Andrea N. Durojaiye
Jason Mark Durst
Carol Dysinger
Joanna Ebizie
Harvey Edelman
Jay Edelman
Janine Eggers
Jim Eigo
Amy Einhorn
Richard Eisenberg & Elizabeth Sporkin
Barrett & Diane Eisenstat
Mariana Elder
Daniel Elias
Hoa Thai-Elinson
John Ellis & Mabel Tso
Joshua Ellis
Tracy Elstein & David Togut
David Emanuel
Constance Emge
Kenneth K. Eng
Jacqueline Erdman
Marie-Claire Erdynast
Allan & Dorothy Erickson
David Esseks & Kathryn Stokes
Carol Essert
Nancy Dragun & Warren Etheredge
Kim Ethridge
Sehra E. & Stephen M.
Joan Fabio
Jay Fagin
Kittie Fahey
Beth Falcone
Marjorie S. Featherstone
Alexis Fedor
Herbert Fein
renee feinberg
Allison Feinstein
Barbara Feldman
Leslee Feldman
Rick Feldman
Helen & Brian Feltovich
Dorothy E. Fennell
Linda Fentiman & Arthur Levine
Sandra Fernandez
Martha M. Ferry
Annette Ferstenberg & Jesse Goodman
Randy Feuerstein & Laura Goldstein
Sabina Fila
Susan Fine
Dann Fink
Selma Fink
Alan Finkle
Lorayne Fiorillo
Larry Fish
Andrew Fisher
Joseph Fisher
Samuel Fisher
Pamela & Mark S. Fishman
Robin Fitelson
Laura Flanders & Elizabeth Streb
Jim Fleckenstein
Melissa Flores
Brad Fluegel
Nancy Flynn
Cynthia Flynt & David Kriegel
Kaye Foley
Paul & Robin Foley
Nicole Fonarow
Jacob Ford
Emily Forman
Alison Forner
Esther Fortunoff
Rochelle Fox
Robert Franek
Laurel F. Franklin
Deborah Freedman & Ben Ledbetter
James Freeman
Eleanor Freiser
Ronnee Fried
Nicky Friedlander & Serge Mezhburd
Cynthia Friedman
Rochelle Friedman
Sonya Friedman
Alison Friel
Ken Fulton
Heide-Rose Funk
Donna & Jack Gaffney
DMGainer
Dominique Gallacher
Joan Gallo
Ksenia & Chris
Steven Ganeless
Carin Ganz
Michael Garber
Rob Garber & Lisa Deutscher
Judith Garcia
Louise Gardner
Paul & Marilyn Gardner
Cynthia J Gardstein
Christine Garner
Michael & Catherine Garner
Julia Garry
Nanette Gartrell
Barbara Gately
Dierdre Gay
Maureen Geary
Yoram & Felice Gelman
Matthew Geltmaker
Lynn & Paul George
Seymour Gers
Virginia C. Gerst
Kim Gerstman
Marsha & Irwin Gertzog
Erika & Lizard Gesue
Alan Getz
Van & Debi Giagios
Joan Giansante
Colin Gibson
Stephen & Barbara Gilbert
Susie Gilbert
Amy Gilfenbaum
Dr. Michael C. Gillespie
Nancy Ginsburg & Bill Purdy
Fred J. Gitner
Priscilla Glennon
The Glick-Polito Family
Susan Glickman
Renee & Neal Goff
Martin Gold
Richard & Maggie Goldberg
Joe Chiplock & Ron Goldberg
Joan Goldfield
Ira Goldfine & Sheila Rashal
Carol G & Joe S
Gloria Goldman
Jonathan Goldman
Mark Goldman
Marcia & Bill Goldman
Charles Goldsmith
David Goldsmith
Arlene & Mark Goldsmith
Sara Goldsmith
Deb Goldstein
Joyce M. Goldstein
Marilyn Goldstein
Michael Goldstein
Toby Golick
Mark & Jennifer Golison
Luli Gomez Teruel
Jorge F. Gomez
Charlie Gonzalez
Barbara Good
Robert M. Goodman
Beth Gordon & Elliot Sobel
Gail Gordon
Margaret Gordon
Michael S. Gordon
Amy Davidoff & Steven Gore
David Gottlieb
Jon Gould
Lynda Gould
Alan Gourley & Sarah Brown
Ellen Graff
John Graffeo
Kelly Graham
Julia Granacki
Jill & Rob Granader
Ananda Grant
Mark Grant
Ann Green
John Green
Katie Green
Kathleen Green
Lena Green
Patrick E. Green
Ronni S. Green
Jack Greenbaum
Rick Greenberg & Debbie Zlotowitz
Aisha Greene
Doug Greene
Barbara Greenfield
Marion Greenup
Andrea Greer
Jessica Gribetz
Roxanne Griffith
Oria & Donald Grimm
Jane Gronau & Zvi Rozen
Brenda & Robert Grosbard
Kevin Grose
Heather Gross
Rose Gschwendtner
Eleanor Guardino
Genevieve Guenther & Neal Cardwell
Erik Gullberg & Emily Pantel
Trish Gunshore
Sarita Gupta
Sandra Jennings-Guskin
Ann Gussow
Robert & Karen Gutheil
Elena Gutierrez & Family
Carlos Gutierrez-Solana
Maria Guttadauria
Joshua Guttman
Mary Louise Guttmann
Jennifer Gyr
Ed Ha
Yen Ha & Richard Tesler
Paul Haas
Mary Haaser
The Habers
Michael Hajek
Lisabeth Hall
The Jessica & Tom Hall Family
Bethe Halligan
Axel Kramer & Patricia Hallstein
Martha Hally
Jane Hamburger
Steve Hamilton & Jocelyn Joson
Karen & David Hamlin
Edwin & Barbara Hankin
Savannah Hankinson
JCH & EKH
Mary Hannon
Portia Hardaway
Courtney Harge
Lorraine Hariton
Craig Rethcless & Paul Harrington
Cynthia Harris
Martha Harris
Ms. Rita Harris & Dr. Laurence Harris
Jane Harrison
Lucy Mayer Harrop and Mark Delavan Harrop
John Hart
Kristie L. Hart
Rick Tempone & Kevin J. Harty
Tom Harvey & Manny Correia
John Haschak III
Lauren Hauptman & Jeff Weinberger
Larry & Susan Hauser
Steven Haworth
Olivia Hayes
Christiane Hayward
Kathy Healey
Ellen Heidelberger
Hollis Heimbouch
Eileen R. Heisman
Richard Heitler & Tamar Rogoff
Honey & Keith Heller
John Heller
Jean Hellering & Richard Verner
Betty Hellman
Freyja Helmer-Sindemark
James Hemmerly
Amanda Henick
Michele Henley
Francis & Florence Henry
Jay Hensley
Ralph Herdman
Christine Hernandez
Brian Eugenio Herrera
Linda Herring
Doug & Barb Herrington
Sandra Hess
Katherine Hesse
Joui M. Hessel
Joanne & Lewis Heyman
Jill & James L. Hicks
Danny Higgins
Victoria Hill
Deborah & Stuart Himmelfarb
Ellen S. Hirsch
Ben Hladilek
Christopher Hoadley
Debbi Hobson
Pam Hutto & Ken Hochman
Evelyn Hoffman
Jeffry Hoffman
Dale & Stephen Hoffman
Laura Hoffmann
Willa & Larry Hoffner
Craig Hofheimer
Bill Holab
William I. Hollingsworth
Maureen Holman
Jane Hong
Ellen Honig
Judy Honig & Stephen Robb
Dr. Mark Hoornstra & Rebecca Stewart
BeeBee Horowitz
Susan Horton & Eric Rayman
Jane Houdek
Christie Howard
Gabrielle Howard & Martin Skoble
Lyndsay C. Howard
Annie Huang
Joel & Chrissy Huber
David Hughes & Jon Boston
PC Hurewitz & Harriet Kirk
Trebuchet Group
Sarah Hutchison
Dale Hwang
Susan Hyman
Susan Hyman
Barbara Iason
Odette R. Ieyoub
Liam Innes
Karin Intermill
Duncan Irving
Perri Beth Irvings
Michelle Israel
Alesdair Ittelson
B.G. Iwasaki
Abdeen Jabara & Holly Maguigan
Diane Jacobs
Dr. Mindy Jacobs & Dr. Lisa Hadley
Sherry Jacobson
Toby & Edward Jacoby
Len Jacoby
Edward Janger
JJ Janikis
Joan Jankell
Nancy Jeffrey
Brooks Jewell
Alexandra Bloch Jeydel
Stephanie Joel
Nash Johnson
Jason Jones
Tina Jones
Rebecca Jordan-Young
Barbara L. Josso
Andrea Ju & Victor Mak
Francis Jue
Jay Kamen
Nina L. Kampler
Young Kang
Jason Kanner
Anne Kanter
Cara Kantrowitz
Karen & Jonathan Kaplan
Sandra F. Kaplan
Dimitra Karagiannis
Adele Karig & Andrew Feinberg
Karen Karp
Robert Karp
Juli & Dan Karson
Susan Kasarsky
Alexandra Kasper
Rebecca Kastleman
Barbara G. Katz & Joel Owen
Joan
Maureen Kay
George! Kazepis
Sarah Kearns
Carmen Keels & Michael Becker
Fred & Jan Keiserman
Eric Kelhoffer
Virginia Kelley
Lynn Kelly
Mary Beth Kelly
Sanford Kempner
Jeanne Kempton & Damien Corr
Michele Kenner
Evelyn B. Kenvin
Shonna Keogan
David Kernahan
Nicola Kerr
Alan & Candice Kersh
Renée Amory Ketcham
Niki & Jeff Ketchman
Daniel & Bettyann Kevles
Dawn M. Khan
Maya Khan
Smitha Khorana
David Kidd
Keith Kilgore & Danny Florez
Jenni Killmer
Judy Kinberg
Kathy King
Sherry King
Dr. Kenneth Kircher
Mindy Tarlow & Marc Kirkeby
Amir & Ronit Kishon
Sandra Kissler
Jonas Klabin
Mark Klarman
Marian & Bob Klein
Mitchell Klein
Nina Klein
Thomas Kletecka
Dr. Michelle Kligman
Mitchell A Kline MD
Jeff Knapp
Christina Knight
David J. Knight
Adam Knowles
Patty & Lee Koenigsberg
Kurt Koepfle
Robert Kolodny
George Konaris
Nurit Koppel
Donna Korones
Ron Kosinski
Estajo Koslow & John Launder
James & Caroline Koster
Michael Kostroff
Elyse & Andrew Kovar
Carmen Kovens
Mary Kozich
Sandra & Judith Krac-Adessa
Barbara & Gary Krenz
Ellen Krieger
Natarajan Krishnaswami
Peter Kroll
Rob Krulak
Jacqueline Whittier Kubicka
Susan & Jay Kuhlman
Judy Kuhn
Paul & Debra Kulavis
Deborah & Arthur Kupperman
Sandra Kupprat
Jonathan Kushner
Rev. Tim Kutzmark
Peter Kuzma Jr
M. LaBare
Kelsey Laderriere
Kathryn Lagana
Louise Laheurte
Yi-Chen Lai
Ilene Lainer
Rachel Lambert
Susan Landau & Neil Immerman
Kevin Landis
Ilene S. Landress
Ellen Landsberger
Ilene H Lang & H Neil Berkson
Judith A. Langer
Cynthia Lantz
Kathy Larkin
Carrie Larrier
Paul Latham
Scott Lauer
Michael & Amy Lavine
Neal Lazar
Rachel Lazin
Julie Learson
Charlotte Lee & William Kern
David & Eileen Lee
Jenny Lee
Eggy & Oppa Lee
Karen Lee
Pat Tourk Lee
George Lega
Pamela Lehman
Kenneth May & David Lehmann
Lucie Lehmann
Mandy Leifheit
Karen Leimer
Sandra Shahinian
Marie A. Lenzi
Susan Leonard
Albert Leonetti & Ruth Anna Carlson
Mark Lerman & Kathleen Jenkins
Belinda Ann Lerner
Elizabeth Lesnick
Deborah H Lesser
Ruth & Robert Lesser
Tisha Lestorti
Trent Lethco
Fern Letnes
Erica & David Levens
April & Nic
Ann Levin
Jack Levin
Barbara Levine
Debra Levine
Ellen & Martin Levine
Jeff Levine
Larry Levine
Marcia Levine
Shari & Stephen Leviss
Diane Levy
Eve Levy & Michael Salvato
Gail Levy
Katie Levy
Janice & Bradley Lewant
Richard Lewensohn
Mark Lewin
Nick Lewis & Judie Rinearson
Sylvia & Byron Lewis
Leslie Lewit Milner
Terri Lichstein
John Lichtenstein
Judith Lieberman
Natalie Liff
Dawn Lille
James F. Lima
Tom Lobe & Lori Marso
Susan Lobel
Robert LoBiondo
Zeita-Marion Lobley
Don & Holly Loftus
Taylor Logan
Casey Lomax
Carolyn Lombardo
Mary Ann Lomonaco
Andrea London
Rose-Carol Long
Jonathan Lonner & Lauren Young
Carol Lopilato
Judith Lorber
Karen Lorentz
Sivia Loria
Dr. Rita J. Louard
David Low
Jaime Lowe
Barbara Lowenstein
Heather Lubov & Chris Mann
H James Lucas & Meeta Anand
Kenneth Lundeen
Leslie & Roberta Lupert
Susan Lupow
Nelson J. Luria
Garrett Lynch & James Ezrow
Emma Mabie
Albert Macchioni & Laura Cardello
Cornelia V. Macfadyen
Jeff Macklis
Adam MacLean
Kylie Madden
Jarron Magallanes
Reeva Mager
Gianni Magna
Philip Makara
Elizabeth Malafi
Paul Malandra
Howard Mandel
Amy & Neal Mandel
Jennifer Manly
Lydia Mann
Diane & Peter Manning
Bernice Manshel
Greta S. Mansour
Frank Marano
Mari Marchbanks
Rafi & Mary Lou Margel
Robert Margolis
Bill Martin
Alan P Mark & Jeffrey Fraenkel
Cathleen M. Markland
Geraldine Markowitz
Barbara M.
Marjorie J Marks
Sheila Marks
Elizabeth Marner-Brooks
Alice Marques
Emily Cantres Marshall
Robin Marshall
Elizabeth Hodge & Andrea Martens
Lynn Martin
Patricia E. Martin
Glendaliz Almonte
Mel Marvin
Marilyn Marx
Silvia Marx
Gloria-Jean Masciarotte
Gerri Maslanka
Tara Mastrelli
Doug Mateyaschuk
Emma Elizabeth Mathes
Dakin Matthews
Rob Matthews
Danielle Mattoon
Elizabeth Maxman
Mimi Maxmen
Doris & David May
Mark Maynard
Deborah McCandless
Diane McCarrick
Kate McCartie
Max McCauslin
Katherine McCluskey
Kristin McCollum
Emily McCormack
Kathryn McCormack
Mary McCorry
Marion McCue De Velez
Nancy McGeorge
Brendan McGinn
William McGinty & Biana Maria Orlando-McGinty
Catherine McGowen
Clare McGowan
Jack Patrick McGowan
Mary McIlwain
Jesse & Kathy McKendry
Sarah McKinney
Thomas McKnight
Mary McLauglin
Shawn McLaughlin
Mallory McMahon
Paul McNeill
Lisa McNulty
Tracy A. McVeigh
Patricia Meadow
Teresa L. Meadows
Allan Joseph Medwick
William Megevickk
Jason & Heather Meil
Jane Meisel
Tanya Melich & Noel L. Silverman
Joan Melnick
Nancy & Greg Mendel
Candace Mendes
Faith A. Menken, M.D.
David & Nancy Ment
Philip Meranus
Heloise Merrill
Grace Merriman
Meryl Metz
Abby Meyerson
Dr. Lowell Meyerson
Rev. Stevin Azo Michels
Anu & Martin Milewski
Ann R. Miller
Diane Compagno Miller
Ellen & RIchard Miller
Gregory R. Miller & Michael Wiener
Jeanne Miller
Rachel E. Miller
Karen & Tom Miller
Terence Milligan
Michele Mills
Margaret & Artie Minson
Steve & Dale Mintz
Andy Mirer
Katherine J Mitchell
Michael & Cheryl Mitchell
Monika Annelore
Margaret Mittricker
Masahiro Mizuguchi
Leah Modigliani & Nicky McGrane
Maryann Molnar
Rachel Molnar
Kathleen & Dominique Moloney
Melody Moodie
Chris Moog
Leila Moore
Sarah Moore
Willard Morgan
Chie Morita
Neil & Marilyn Moritt
Phoebe Morrison
Sally Campbell Morse & Tom Morse
David Mortimer & Paul Adler
Laura Mosso
Danyal Motiwalla
Patricia Moynagh
Thomas Moynahan
Sara & Adie Friedman
Baron Munoz
Cassie Murray & Bill Plapinger
Barbara Mutterperl
Ellen Myers
Kip Myers
Rose-Ellen Myers
Seah Myers
Michael & Laura Myerson
Bea & Bruce Nahon
Shadi Nahvi & Mitra Rastegar
Frank Namad
Gregory Nanamura
Anthony Napoli
Mark Nash
Frances Nayowitz
Elizabeth Neal
James Neal
Brandon Nelson
Cindy Curtis Nelson
Hemmendy Nelson & Oliver Karlin
Terence Nemeth
Arthel Neville
Symone New
Thomas & Lisa Newell
Robert & Vera Newhouse
Harvey Newman
Ken & Susie Ng
Elizabeth Niederman
Stephanie Nilva
Chizuru Niobata
Joyce Nissim
Helen Nitkin
Beth & Michael Nochomovitz
Eliot Nolan & Tim Bradley
Jessica Nolen
Madeline Nomberg
Maureen S Norton
William Norton
Madeline Noveck
Peggy Peterson & Steve Nussbaum
MelRoze Entertainment
Tavia Nyong'o
Shea O Hill
Elizabeth O'Brien/Philip Scott
Sheila O'Connell
Ann Margaret O'Connor
Daniel O'Connor
Margaret E. O'Neil
Catherine Oddenino
Sumie Okazaki
Joanna Oliver
Karla A. Olivier
Rosa & Alan Oppenheim
Philip V. Oppenheimer
Ivan Oransky & Cate Vojdik
Andrea Orlando
Judy Oshry
Beth Ostrow
Stew Otley
Mark Owen & Neil Theise
Edith Oxfeld
Jesse Oxfeld
Sarah Packard
Jasmine Pai
Bj Paik
Eileen W & John C Palmer
John Palomino
Michael Panetta & Chris Perpich
John J Panzella
Sam & Ron Panzier
Blair Parker
Christian Parker
William Marmer & Jonathan Parker
Sheila Parkert
Janet & Andrew Parks
Peter & Mary Patchen
Rose & Chip Pate
Hetal Patel
Desiree Patrice
Lorie Paulson & Maury Krasnow
Tasia Pavalis
Nancy & David Payne
Lisa Michelle Payton
Jamie Pazur
Alexandra Pearl
Dr. Barbara Pearson
Joyce Pearson
Amy Peck
Rani & Charles Peck
Barbara Peda
Carol & Doug Peed
Judith Pegg
Mary Beth Peil
Ralph B. Peña
Tracy Pennoyer
Sylvia Pereli
Sandy Peretz
Rebeca Perez Medina
Martha Perl
Robert J. Peroni
Sharon Perrotta
Jane Perry
Linda Perry
Bill Persky
Alison Peterson
Sandra Peterson
Janice Petrovich §
Roy Pettis
Daphne Philipson
Alice Phillips
Elyssa Phillips
James Pickman
Stacey Pilson
Stephanie Pino
Mia Pinto
Theodore Pishko
Michael & Julie Pitman
David Pleva and Laura Senie
Linda & Patrick Pleven
Barbara Plotnick
Rhonda Pohl & Mark Feldman
Tatiana Pohotsky
Matt Polidoro
Josephine A. Polito-Spencer
Michael Polito
Mel & Linda Polkow
Michael & Evelyn Pollack
Jerry Polner
Sheryl S. & Robert Polofsky
Alex Poole
Susan Popper & Rocky Greenberg
Nancy Delman Portnoy
Valerie Portny
Dr. Erica Posniak
Kristin Powers
Jane Powers & Peggy Hayes
Susan & Steven Pozner
Barry Pritzker
Linda Profusek
Elise Pustilnik
Janet Pytlik
Chris Quach & Phillip Galbreath
Susan Rabbiner
Robin Rabinowitz
Anika Rahman
Egu Ramanathan
Susan Ramer & Mark Coleman
Kelly Ramirez
Lisandra Ramos
Linda Raphael
Nancy Rappaport
Michael Rasmussen
Dr. Julie Ratner
Martha Redbone & Aaron Whitby
Seema Reddy & Jeremy Schneider
George Reed
Joanna Rees
Rosalie Regal
Norman & Linda Reimer
Cathy Reinking
Kate Reinking
Melissa Reljac
John Renaud
Debra Resnick & David Bassett
Barbara Resnicow
Alex Rethore
Martin J. Reyes
Summer Dawn
Bill & Sharon Reynolds
Jean & Bryant Lee
Craig Rhyne
Susan Rice & Karen Ludwig
Lucinda Richman
Candace & Ethan Riegelhaupt
Robin Riegelhaupt
Julio Rivera, Jr.
Mauricio Rivera
Mary Rivers
Solange Rizon
Debra Goldsmith Robb
Rachel & Richard Robbins
David Roberts & Joseph Verlezza
Richard Roberts
Sally J. Robertson & Jennifer A. Jenkins
Adrianne Robins
David Wayne Robinson
Marjorie Rockman
Sarah-Ann Rodgers
Clemencia Rodriguez
Jane Roeder
J.T. Rogers
Janie & Joe Roher
Angela Romano
Jill H. Rome
Vicki Roosevelt
Frances Root
Gowen Roper & Susan Squier
S.D. Rosales
Aníbal Rosario Lebrón
Nina & Davis Rosborough
Julien Rose
Arnold & Sondra Rosen
Brian M. Rosen
Linda & Edward Rose
Nancy & Robert Rosen
Sarah Rosen
Amy Rosenbaum
Helane S. Rosenberg
Marilyn Rosenberg
Merri Rosenberg & Kenneth Hupart
Roberta & Ken Rosenblum
Rachel & Jonathan Rosenfeld
Lauri & Jess Rosenthal
Arnold Rosenwasser
Dr. Lydia S Rosner
Elsa Ross
Harvey Ross
William Rosser
Eda Roth
Jason Roth
Christian & Katharine Roth
Ted Roth
John Rothman & Susan Boltin
Martha L. & Elliot Paul Rothman
Elda Rotor
Harilyn Rousso
Stephen & Chris Rowe
Dr. Susan Rubenstein
Chris and Geraldine Rubin
Neal Rubinstein
Paula Rubira
Dale Rublee
Suzi Rudd Cohen
Phillip Rudy
Eleni Rammos
Maria E. Ruiz
Deborah & George Russ
Heather Russell-Loux
Mark Russell & Jennifer Goodale
Gina & Timothy Ryan
Eric Rymshaw
Jeffrey Sacks
Phyllis L. Sacks
Elysa R. Safran, Psy.D.
Vicki Safran
Rachael Sage
Patricia Trent Saidenberg
Janet Saines-Cardozo
Stephen Salladé
Vladimir Salomon
Sandi & Mitchell Saltzman
Claude Salzberger
Madonna Samuda Nianwan
Caroline Samuels & Michael Sturmer
Betty Sanders
Liz Gurland
Patricia Sanders
Vanessa Sanders
David & Alice Sandgrund
Madalyn Sandler
Melissa Sandor & Bernadette Ott
David Sansone
Patricia Santelli
Susy Sarfaty
Greig Sargeant
Dr. Carol Satler
Elizabeth Y. Savage
Tamara Saverine
Dr. Barry Savits
Margaret Scales & Graydon Pleasants
Julie Scelfo
Tina M. Martin & Mita M. Schaffer
Arnold & Susan Scharf
Adina Schecter
Susan Killmer Scheer
Lois Schein-Lewis
Katherine Schell
Lauren Schiff
Kenneth Schlesinger
Fred & Betty Schlissel
Susan & David Schmid
Christina Schneider
Frances Schneider
Suzy Schneider
Lynn Schnitzer
Leslie Schnur
Marlene Schoen
Susan L. Schrade
Ruth Schroeder
Marcy & Peter Schuck
Margaret Schuette
Lucinda Schultz
M. Schwaller
Jerry & Janet Schwartz
Linda Schwartz
Louise E. Schwartz
Martin Schwartz
Michelle Lisa Schwartz
Michelle Schwartz
Wendy Sclight
Alice Scovell
Matthew Screnci
Gertrude Scriven
Lynn Sebrell
Stephen J. Segaller
Kotatii Sei-Jedah
Deborah Seidman Petti
Annie & Jeff Seltzer
Karen Senter
Beth Senturia
Kenneth Seplow
Frank
Madison Serras
Ann & John Settel
Robin Seyburn
Steven S. Shaffer
Rubina Shafi
Kaaren Shalom & Richard Gilligan
Lester Thomas Shane
Dr. & Mrs. Rakesh Sharma
Peggy A. Shaw
Ellen Shedlarz
Richard & Camille Sheely
Max & Dawn Shemesh
Sapana Shende
Scott Shepherd
Robert Sherman
Margaret Shevik
David Shields
Daniel Shindler & Antoinette Gibbs
H. Claude Shostal
Philip Shuman
Christopher D. Shyer
Georgia Siampaliotis
Ricco Siasoco & Guy Leavitt
Seth Sibanda
Donna & Michael Siciliani
Alan Siege
Jessica Siegel & Mike O'Malley
Sondra Siegel
Margaret Siena
Chad Sievers
Claudia Sigala, LCSW
Jeffrey & Sharon Silver
Susan & Mark Silverman
Marylin & Joseph Silverman
Jerry Silverstein
Dianne Silverstone
Sophie Simon
Sam Gardener
Robert Sinclair
Rick & Arlene Sinding
Celeste Sisson
Irina Sivachenko
Maria Isabelle Filippa Olsson Skalin
Sara Skolnick & Karin Fuchs
Kim Skrobe
Sally Slater
Suzanne Slattery
Mark Slifstein & Laura Silverstein
Joanne Sliker
Norm Sloan
Chelsea Smith
Daniel Smith
George & Donna Smith
Heidi Smith
John Smith
Mary Alice Smith
Miriam Smith
Justin Smusz
Virginia Snider
Annamaria Sofillas
Esi Sogah
Noam Sohn
Leon J. Sokol
Angela Solomon
Ronald Solomon
Rosalind Solomon
Gus Solomons Jr.
Peter Som
Deborah Sommers
Connie Sopic
Cynthia Soriano
Joan & Laurence Sorkin
Elise & Alan Sosenko
Martha Southgate
Debra Sporer
Ronnie S. Stangler, M.D.
Liz Stanton
Eva Stark
Renee Stark
Deborah Starr & Tony Castrigno
Lisa Starr
Nancy Stearns
Brenda Steele
Bess Steiger
Helene Solomon & William Stein
Mary Steinbauer
Bettie Steinberg
Kathryn Steinberg
Margery & Lewis Steinberg
Gary Steinkohl & Casey Cook
Jody Falco & Jeffrey Steinman
Robin Stephenson
Michele & Richard Sterner
R. Stiskin
Dr. & Mrs. C. & D. Stone
Mardi Strand
Milena & Richard Strasser
Justin Stratton
Claudia Strauss-Schulson
Ann Strauss
Jeffrey & Janis Ing Strauss
Christine Struminski & David Matthews
Larry E. Stuckey II
David Stuckey
Bradley Stuhr
Mira Stulman
Dana Stutman
David & Diane Sufrin
Debi Sule
Patricia Sumner
Nancy Sun
Judith H Sussman
Sheri Suzzan
Neely Swanson
Hon. J. Machelle Sweeting
Jill Swerdloff
Celestine & Scott Syphax
Kim Tabet
Philip John Tabor
Susan Tabor
Miriam Tannen & Bruce Phipps
Carol & Douglas Tanner
Luisa Tanno
Drea Tartaglia
Bernard Tarver
Michael & Lili
Tamara Jenkins & Jim Taylor
Matt Tepper
Mary Teruel & Tobias Meyer
Emma Thanhauser
Paula Tharp
Amy Theobald
Scott Thode & Kathy Ryan
Amy Thogmartin
Allison Thomas
Pamela Thomas
Kristopher Tillery
Elizabeth Timberman
Ning Ting
Mai Lara Tisdale
Sidney Tobias
Keith Tocco
Elizabeth Todd
Aurea C. Tomeski
Lorie & Neil Torpey
Aaron Tracy
Stephen & Rachel Tracy
Alison & Manny Tress
Lisa Tricarico
Charlotte Triefus
Cannelle Trouillot
Jason A. True
Scott Carleton & Alex Tryon
Mark Stein & Alina Tugend
Ellen Tumposky
Steve Tyler
Mary Tynes
Vivian Ubell
John J. Uhl
Sharon Ullman
Judith Uman
Linda Umans
Lori Ungemah
Teresa Uthurralt
Tom & Jaime Hoefner
Gabrielle Vallese
Tommy Valtin-Erwin
George Van Amson
Jana Varlejs
Lenore Vassil
Dr. Kirkland C Vaughans
Jeffrey Vause & Fred Orlansky
Peter Vaz
Maria Verdin & John Tuchi
Frankie Verroca
Celestina Villanueva
Grant Vingoe
Gary Vizioli
Bruce C. Vladeck
Sylvia Vogelman
Nancy Sharp Voith
Judith Volin
Russell & Barbara Volpe
Sarah von der Luft
Stuart Vyse
Deneen & Havana Wade
Margaret Wagers
Richard Wagman
Karen Wagner
K. Wahrheit & M. Bresler
Steven & Jo Wais
Burke Walker
Carroll Walker, Jr.
Margaret Walker
Pam Walker
Rick Walker
Susannah Walker
Elizabeth & Jeremy Leatherman
Mara Wallach
Carol & Robert Walport
Cherie Walsh
Mr. & Mrs. Sean A. Walsh
Josh Ward
Susan Warren
Bob Warwick
Dan & Marcia Wasser
Chloe Wasserman & Adam Mansky
Judith & Lee Wasserman
Judith Watson
Rachel Cloud
Jamie Weaver
Janet Weaver
Steve & Catherine Webster
Elias Wehbe
Terry Weill
Gerald J Wein
Allyson Wiener
Craig Weiner
Jim Modiano & Beverly Weiss
Rachel Weinstein & Jason Pizer
Jacob Weisberg
Susan & Alan Weisenberg
Constance McCashin & Sam Weisman
Elaine Weiss & Julian Krolik
Lawrence & Rachel Weiss
Lou Weiss & Danny Martin
Patricia S Weiss
Zander Weiss
Jill Weissman
Louise & Dan Weisz
Marcia Wernick
Holden & Julie Wertheimer-Meier
Terry Weshler
Kathy Wesley
Lucy West
Talya Westbrook
Nada & David Westerman
Elinor Wharton
Dana M. Wheeler
Debra Alligood White
Maryann White
Jaan Whitehead
Jim & Robin Whitely
Lynne Whitman & Dan Solender
Gail & Ranan Wichler
Rochelle Wien
Dewey Wigod
Tom Wilcox & Whitty Ransome
Chris Williamson
Madelyn Wils
Brianne Wilson
Genia & William Wilson
Victor & Pearl Wilson
Marlene Winter
Steven Winter
Sue & David Wishnow
Alexander Wolf
Bryan Wolf
Lolita Wolf
Denise & Allen Wolfbiss
Claudia & Evan Reynolds
Cecilia Wolfson
Lawrence & Susan Wolk
Elke Wong & Hugh Chen
Glen & Margaret Wood
Tessa Wood
Kim Woodward
R. Woollams & B. Grassey
Cynthia Wright
Natalie Wright
Richard Wright
Sharon Wyse
Bruce H. Yaffe MD
Jackie Yale
Judith Yale
Paul Yao & Dolores Swirin-Yao
Harriet & Lester Yassky
Lisa Yauch
Bohdan Yaworsky & Sandra L. Bloomberg
Ken Yee
Louise Yelin
Susanne Yellin
Ann Yoo
Daniel Jhin Yoo
You-Hamilton Family
Nancy R. Youman
Gay Young
Buddy & Holly Young
Maxwell Young
Lisa Zabel
MZ
Tony & Rose Anne Zajkowski
Susan Zakrzewski
Lillian Zalta
Antoinette Zel
Dr. Karen Zier & Dr. Walter Williamson
Susan F. Zinder
Michael & Ana Maria Zirpolo
John & Thalia Zizzo
Connie & Art Zuckerman
Ellen Zweig Phillips
Marydene Davis
Leslie Gauthier
Anonymous (1221)
All Partner, Young Partner, Supporter Plus, and Supporter donors are acknowledged here on this web listing. To change your listing, login and visit the My Account page or email [email protected]. This website listing will be updated weekly.
§ Denotes planned gift commitment to The Public Legacy Circle, in addition to an annual gift.
SUPPORT THE PUBLIC.
Make a gift today to celebrate the joyful return of the MOBILE UNIT and your gift will be matched two times, TRIPLING your impact! Your generosity is vital as we gather our communities to share live performance once again. Don't miss this chance to have your gift matched.
SPONSORS.
Thank you to the 2021 Mobile Unit funders who make this work possible
Lead support for Mobile Unit provided by JetBlue Airways, Stavros Niarchos Foundation, Bloomberg Philanthropies, The McLaughlin Children's Trust, and Abrams Foundation.
Additional support provided by ConEdison, Barbara Diamonstein-Spielvogel & Ambassador Carl Spielvogel, and The Walt Disney Company.
SPECIAL THANKS.
Simon Maschkywitz and Saints Church
Lois Shih
Select text as featured in National Black Theatre's Stage of Healing and Resilience:
Emergent Strategy: Shaping Change, Changing Worlds
By adrienne maree brown
Courtesy of AK Press
https://www.akpress.org/emergentstrategy