THE CHINESE LADY
AFONG MOY: Imagined Vs. Reality
Shiva Theater
February 23 - April 10, 2022
90 minutes
THE CHINESE LADY
By Lloyd Suh
The Barrington Stage Company and Ma-Yi Theater Company Production
Directed by Ralph B. Peña
Presented by The Public Theater
Inspired by the true story of the first Chinese woman to step foot in America, Lloyd Suh's critically-acclaimed play, THE CHINESE LADY, is a tale of dark poetic whimsy and a unique portrait of the United States as seen through the eyes of a young Chinese girl. In 1834, 16-year-old Afong Moy sailed into New York Harbor and was immediately put on display for a paying public who were mesmerized by her exotic ways and horrified by her tiny bound feet. As audiences follow Moy's travels through America as a living exhibit for decades, THE CHINESE LADY shares her impressions of a young country struggling with how to define itself.
DIGITAL PROGRAM
PRODUCTION DETAILS.
Health & Safety
Our audience policy requires proof of complete COVID-19 vaccination AND proof of a booster dose (for those eligible in accordance with CDC guidelines) by the date of attendance for access to the facility, theaters, and restaurant. For complete health and safety protocols, visit Safe at The Public.
Content and Production Effect Warning
PRODUCTION EFFECT ADVISORY
THE CHINESE LADY will include simulated cigarettes, loud sounds, and flashing lights during the performance. As sensitivities vary from person to person, please call 212.967.7555 or email us at [email protected] if you have specific questions.

PRODUCTION CONTENT ADVISORY
THE CHINESE LADY contains descriptions and depictions of anti-Asian violence and hate crimes. As sensitivities vary from person to person, please call 212.967.7555 or email us at [email protected] if you have specific questions.

Learn more about production details.
Cast.
Cindy Im
Afong Moy Alternate
she/her. Im's international theater credits include 11 Septembre 2001 (Theatre Dijon Bourgogne/REDCAT Center for New Performance). She has performed Off-Broadway in The World of Extreme Happiness (Manhattan Theatre Club). Im's regional credits include Hannah and the Dread Gazebo, Julius Caesar, Great Expectations, The Winter's Tale (Oregon Shakespeare Festival); Vietgone, The Orphan of Zhao, Stuck Elevator, 4000 Miles (American Conservatory Theater); The Orphan of Zhao (La Jolla Playhouse); Miss Bennet: Christmas at Pemberley (Marin Theatre Company); Twelfth Night (California Shakespeare Theater); The Snow Queen (San Jose Repertory Theatre); The World of Extreme Happiness (Goodman Theatre); and Measure for Measure (Seattle Shakespeare Company). She has appeared on television on "Manifest" (NBC) and in the film Tigertail (Netflix).
Daniel K. Isaac
Atung
he/him. Isaac's Public Theater credits include La Divina Caricatura (Under the Radar Festival 2013). He has performed Off-Broadway in You Never Touched the Dirt (Clubbed Thumb), The Chinese Lady (Ma-Yi), The Gentleman Caller (Abingdon), Sagittarius Ponderosa (NAATCO), Underland (59E59), La Divina Caricatura (La MaMa & St. Ann's), and Anna Nicole the Opera (BAM). Isaac's regional credits include The Chinese Lady (Barrington Stage), The Ballad of Little Jo (Two River), and Miss Electricity (La Jolla Playhouse). His film/TV credits are six seasons as Ben Kim on "Billions" (Showtime); The Drummer (opposite Danny Glover); "The Expecting" (Quibi); "The Deuce;" "Crashing;" Too Big To Fail (HBO); Money Monster (dir. Jodie Foster); "The Jim Gaffigan Show" (TV LAND); "Person of Interest" (CBS); and Jeremy on "The Other Two" (Comedy Central). He is a graduate of USCD and BADA. DanielKIsaac.com
Jon Norman Schneider
Atung Alternate
he/him. Schneider has previously performed at The Public Theater in Awake & Sing! (with NAATCO) and Durango. Other New York credits include the title role in Henry VI Parts 1-3 (NAATCO), Lunch Bunch (Clubbed Thumb), The Oldest Boy (LCT), Queens Boulevard (the musical) (Signature), A Map of Virtue (13P), among others. Regionally, Schneider has performed at Actors Theatre of Louisville, Alley, Alliance, Barrington Stage Company, Dorset Theatre Festival, the Goodman, the Huntington, Kennedy Center, Long Wharf Theatre, Magic, McCarter, Milwaukee Rep, Mosaic, Northern Stage, and The Old Globe. His film credits include Bitter Melon, Manila Is Full of Men Named Boy, The Normals, and HBO's Angel Rodriguez. Selected TV credits are "The Endgame," "Succession," "Jessica Jones," "Veep," "30 Rock," and "Law & Order: Criminal Intent."
Shannon Tyo
Afong Moy
she/her. Tyo's Off-Broadway credits include The Chinese Lady (Ma-Yi), Kentucky (EST), and Bikeman (Tribeca PAC). Select regional credits include The Good Book (Berkeley Rep), Fun Home (Baltimore Center Stage), Broadway Bounty Hunter (Barrington Stage), Smart People (Geva Theatre), Bright Half Life (Kitchen Theatre), The White Snake (The Old Globe), Miss Saigon (Pioneer Theatre, Music Theatre Wichita), and The 25th Annual Putnam County Spelling Bee (Northern Stage). Tyo has appeared on "30 Rock" (NBC), "The Last O.G." (TBS), and "Rediscovering Christmas" (Lifetime). Her audio credits include The MS Phoenix Rising (Playwrights Horizons), antarctica (Two River Theater), Half the Sky (5th Avenue Theater), The Girl from the Sea (2021 SOVAS Award, Audiobook Narration), and Vancouver (Ma-Yi). shannon-tyo.com
Partners.
Ma-Yi Theater Company
Ma-Yi Theater Company was founded in 1989 for the production and development of new plays and performance work discussing and engaging with the Filipino American experience. In 1998, responding to the growing need for a developmental venue for Pan-Asian American texts, Ma-Yi expanded its mission to include works by Asian American playwrights of all ethnicities and origins. Its numerous acclaimed productions include Haruna Lee's Suicide Forest, Jessica Hagedorn & Fabian Obispo's Felix Starro, Mike Lew's Teenage Dick and Bike America, Qui Nguyen's The Inexplicable Redemption of Agent G and Soul Samurai (with Vampire Cowboys), Hansol Jung's Among The Dead, Lloyd Suh's The Chinese Lady, and Lonnie Carter's The Romance of Magno Rubio. In the wake of the COVID-19 pandemic, Ma-Yi pivoted to the creation and production of digital content from Asian American artists to keep members of the community employed – this endeavor was known as Ma-Yi Studios. Productions to come out of Ma-Yi Studios include short films like Sophocles in Staten Island and Vancouver (produced in association with Chicago International Puppet Theater Festival); short subjects like Pinoy Street Dancers and A Divergent War: Songs for the Pandemic; and digital readings of plays such as Clippy & Ms. U, Final Boarding Call (in association with WP Theater), ONCE UPON A (korean) TIME, My H8 Letter to the Gr8 American Theatre, Dong Xuan Center, and The House of Billy Paul; and more. Ma-Yi Theater Company's works have won a total of 10 Obie Awards, 3 Lucille Lortel Awards, an Off-Broadway Alliance Award, a Richard Rodgers Award, a Drama Desk nomination for Best Play, numerous Henry Hewes Design Award nominations, and in May 2010, a special Drama Desk award for "more than two decades of excellence and for nurturing Asian American voices in stylistically varied and engaging theatre." Ma-Yi Theater Company is currently under the leadership of Producing Artistic Director Ralph B. Peña.
Creative.
Junghyun Georgia Lee
Scenic Design
Jiyoun Chang and Elizabeth Mak
Lighting Design
Fabian Obispo
Sound Design
Shawn Duan
Projection Design
Maggie Manzano
Production Stage Manager
MEDIA.
Production Photos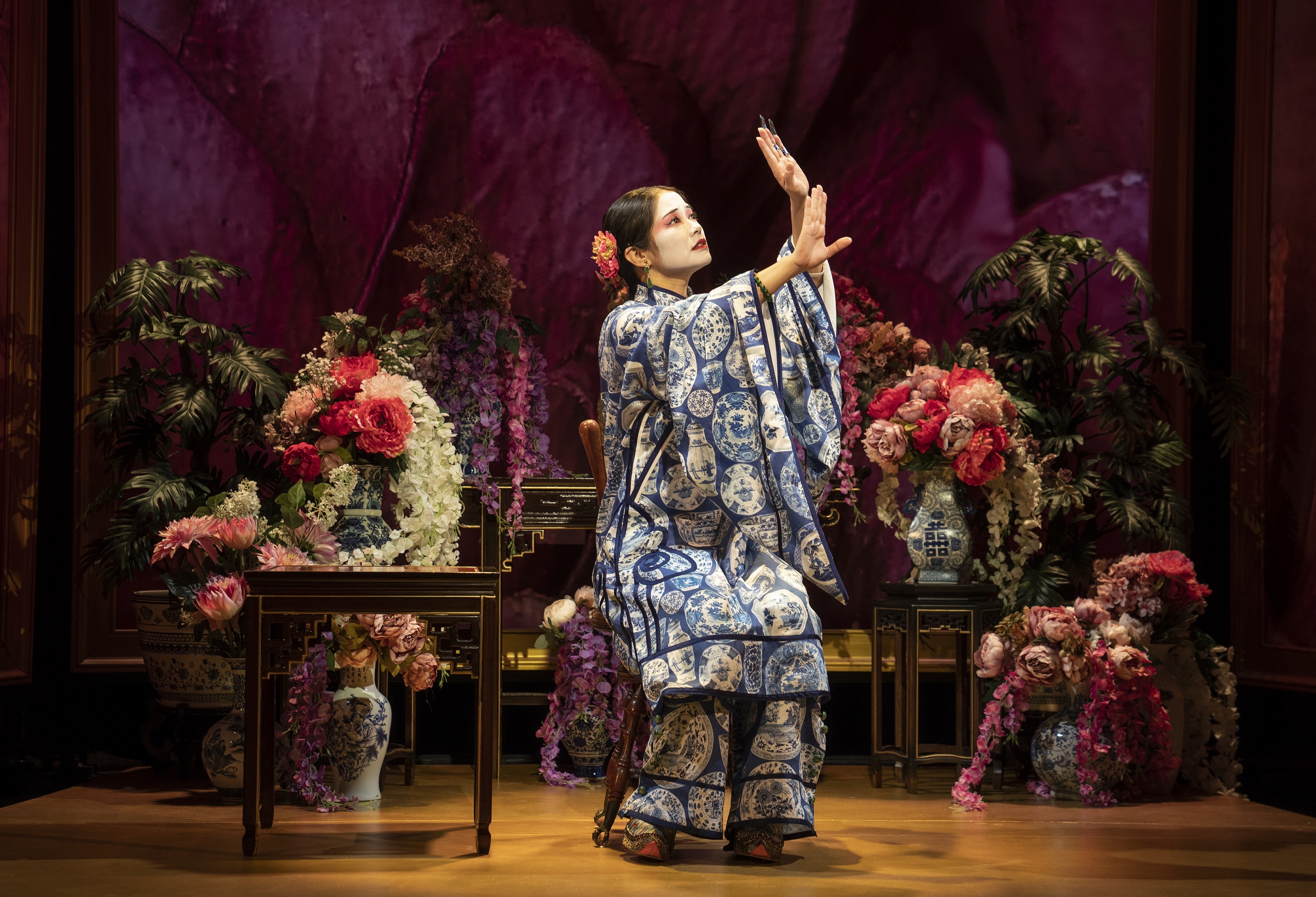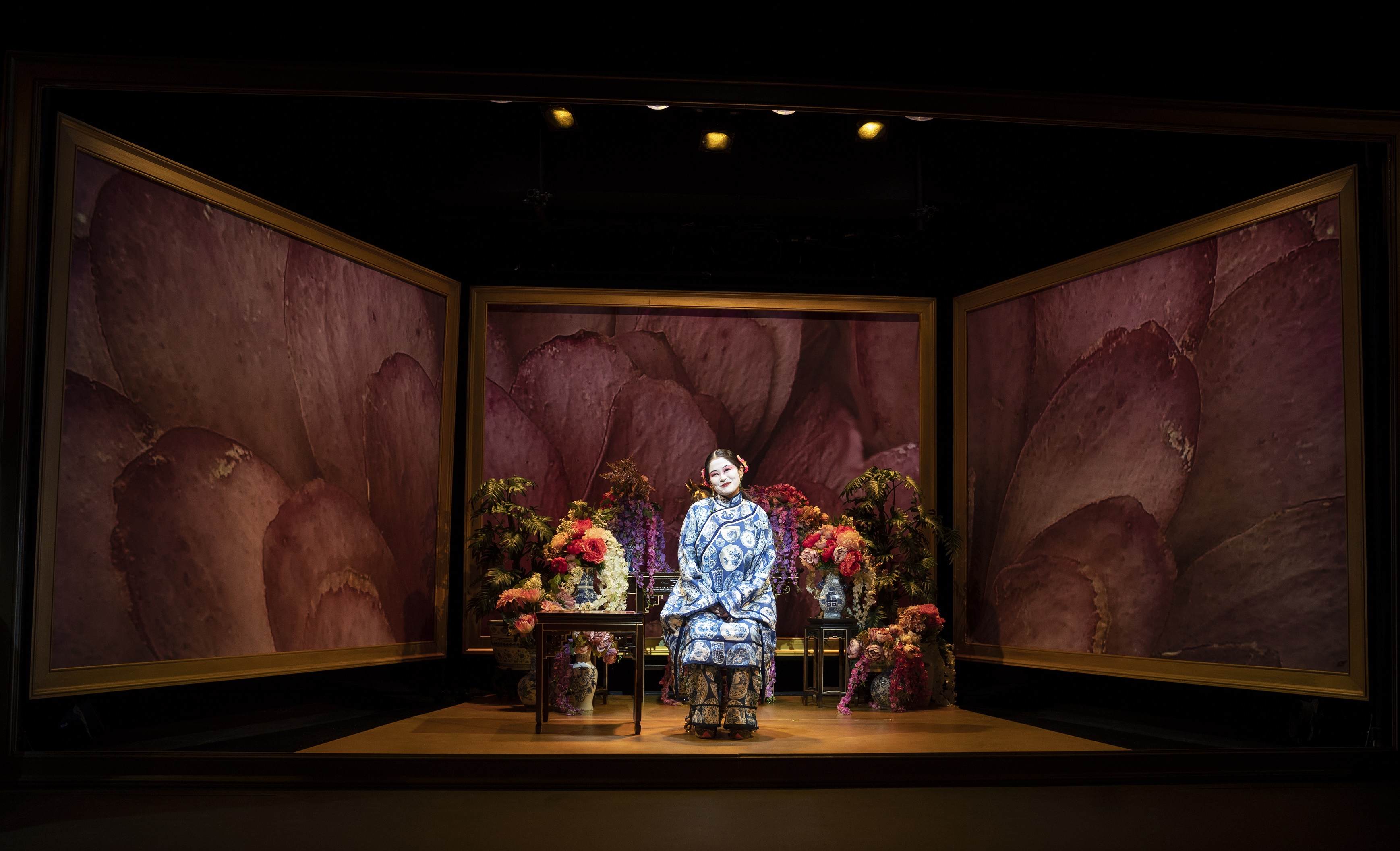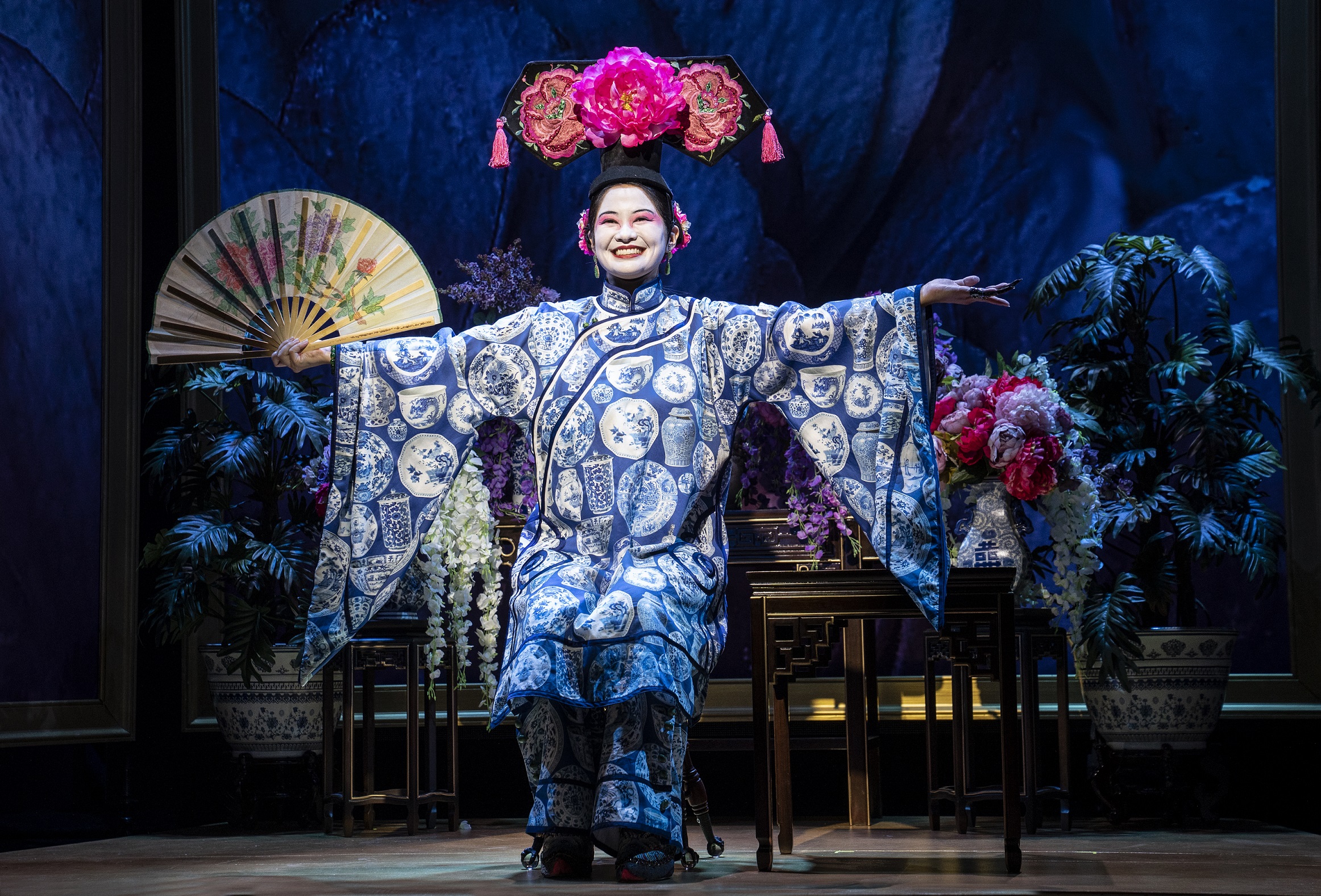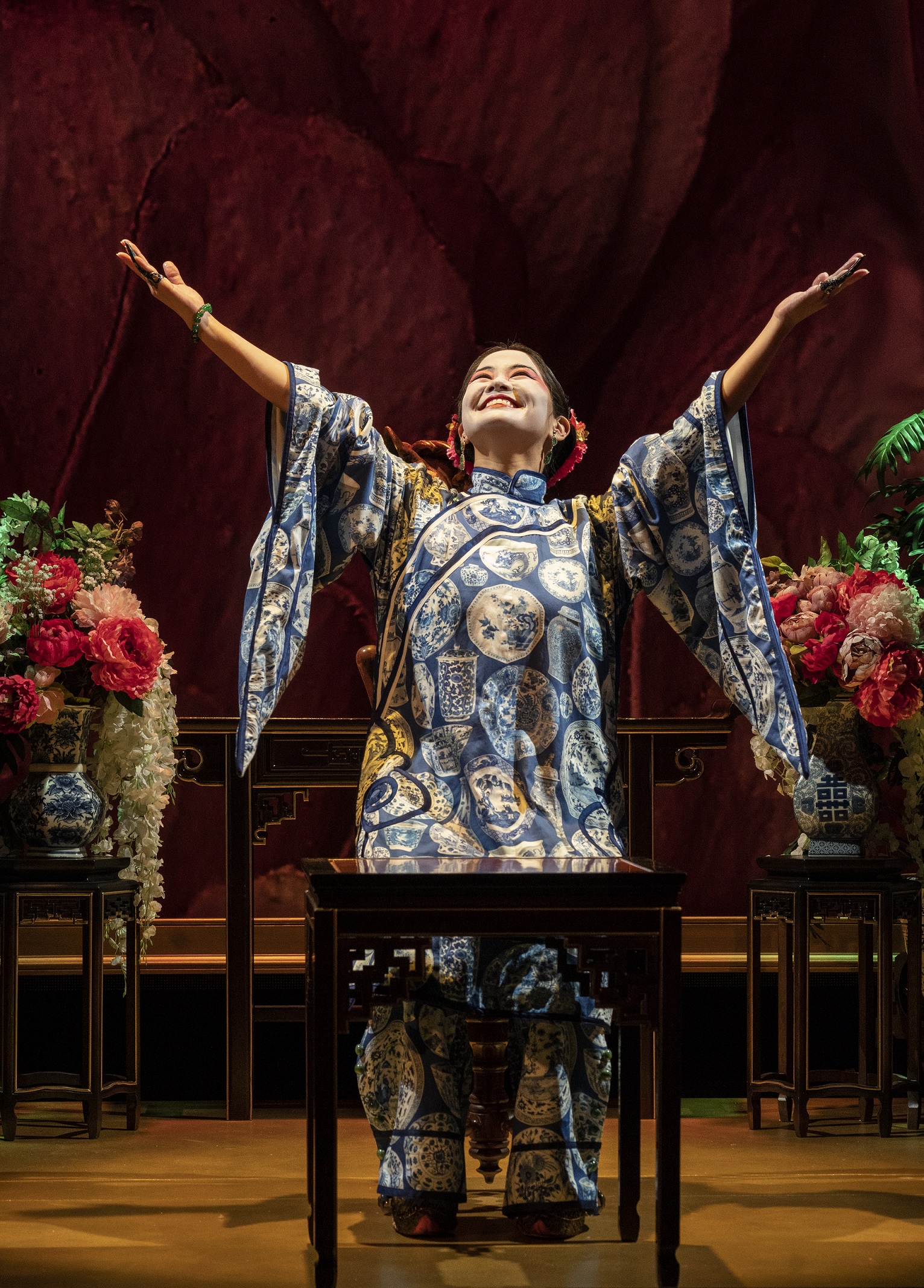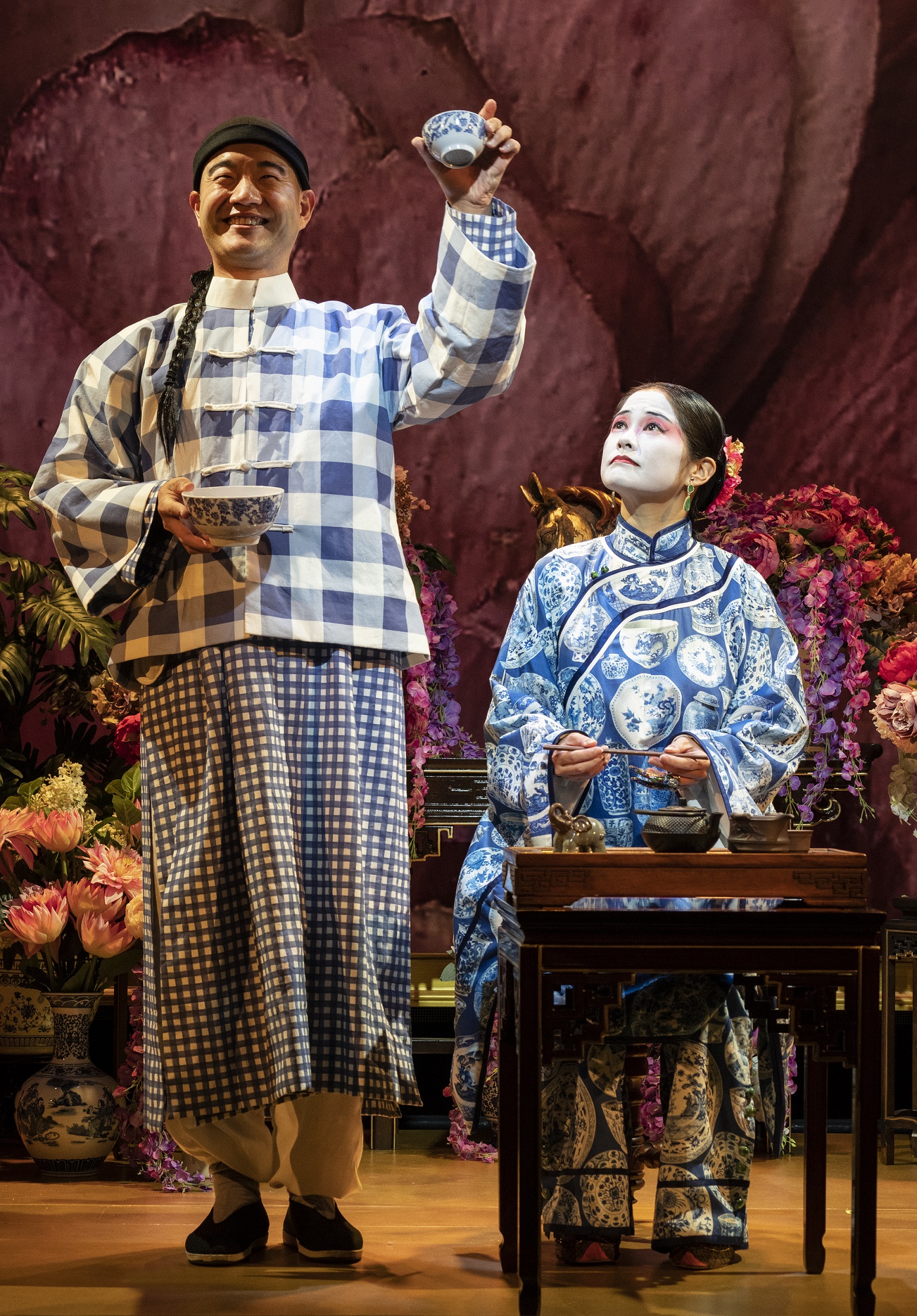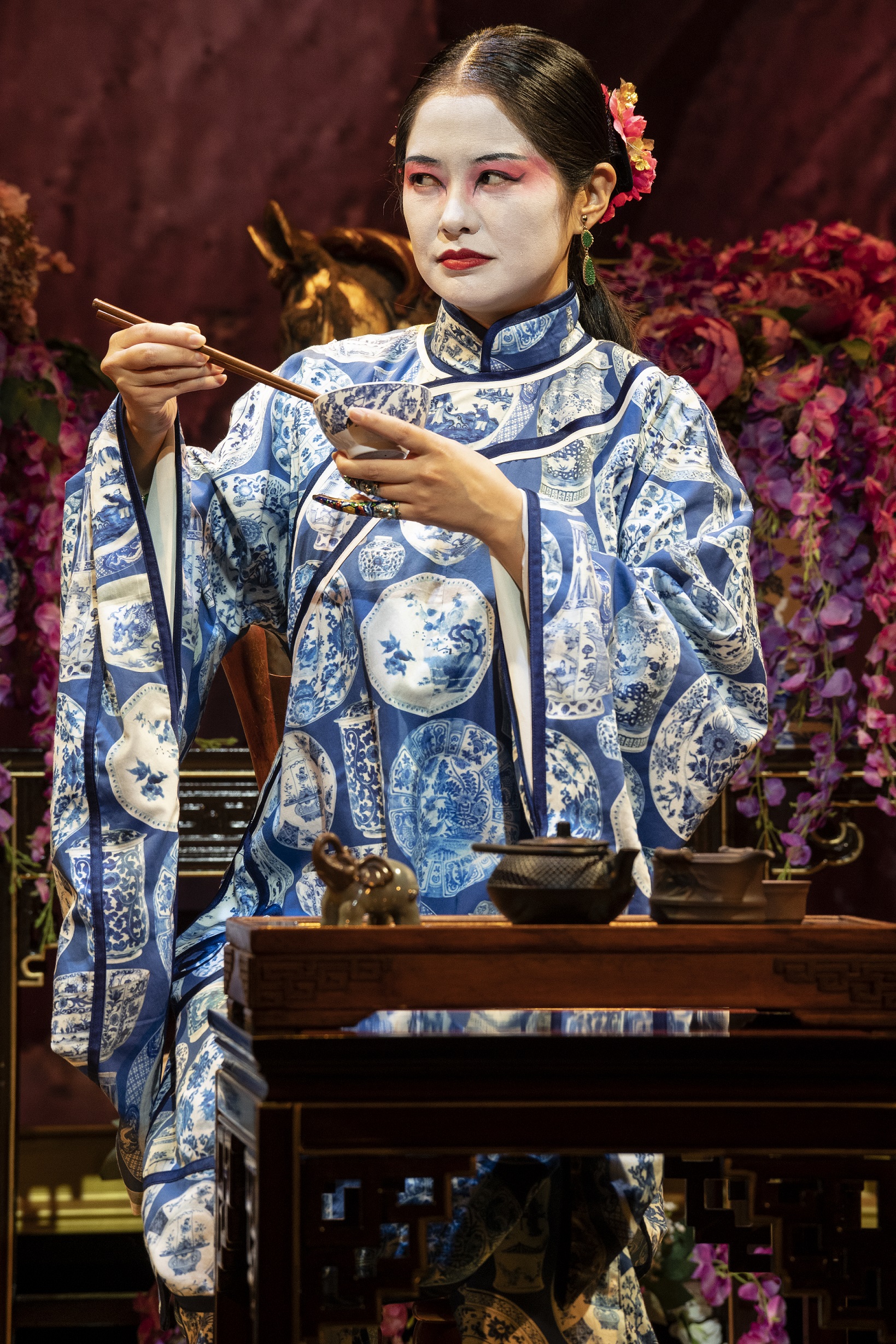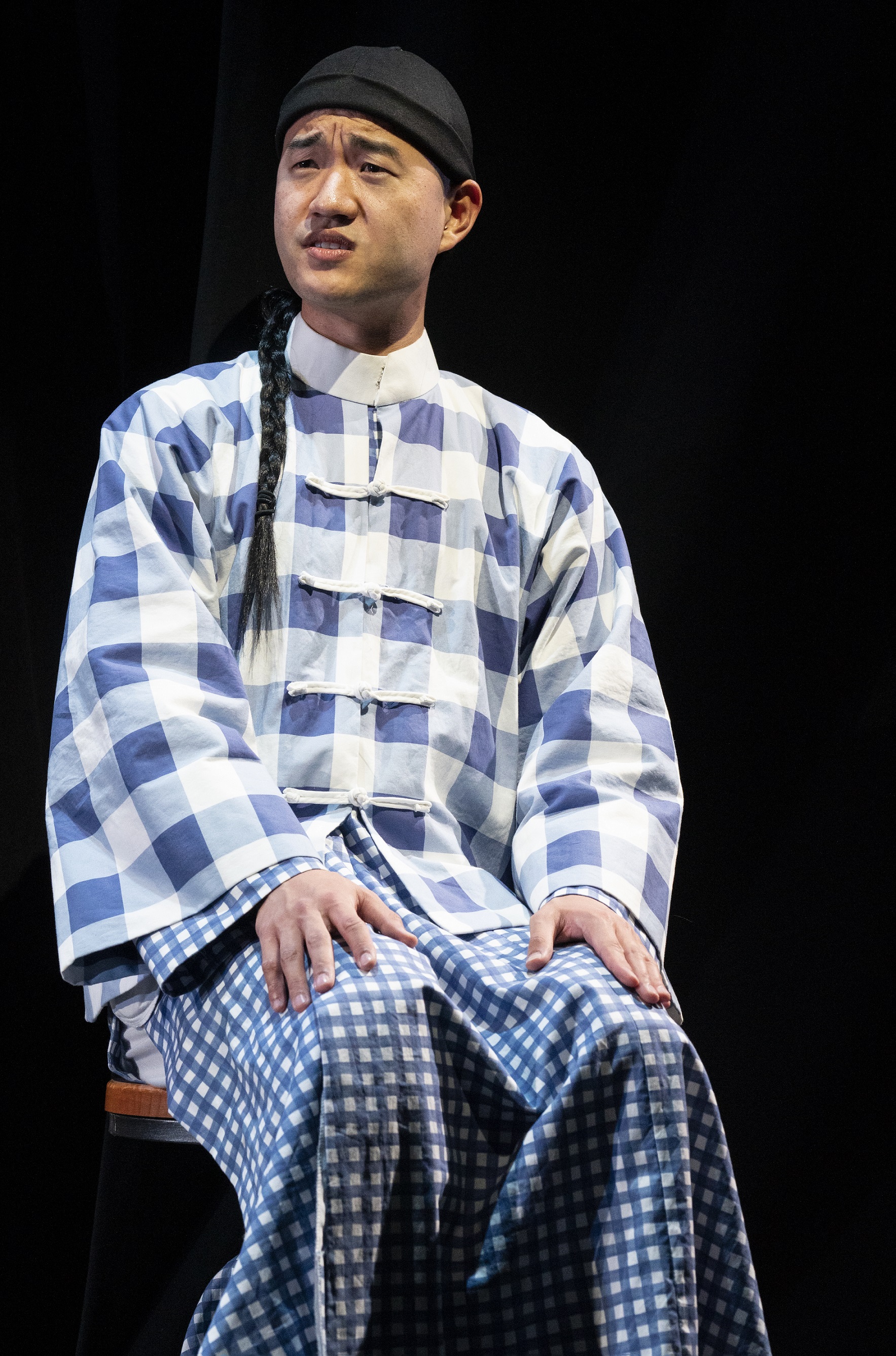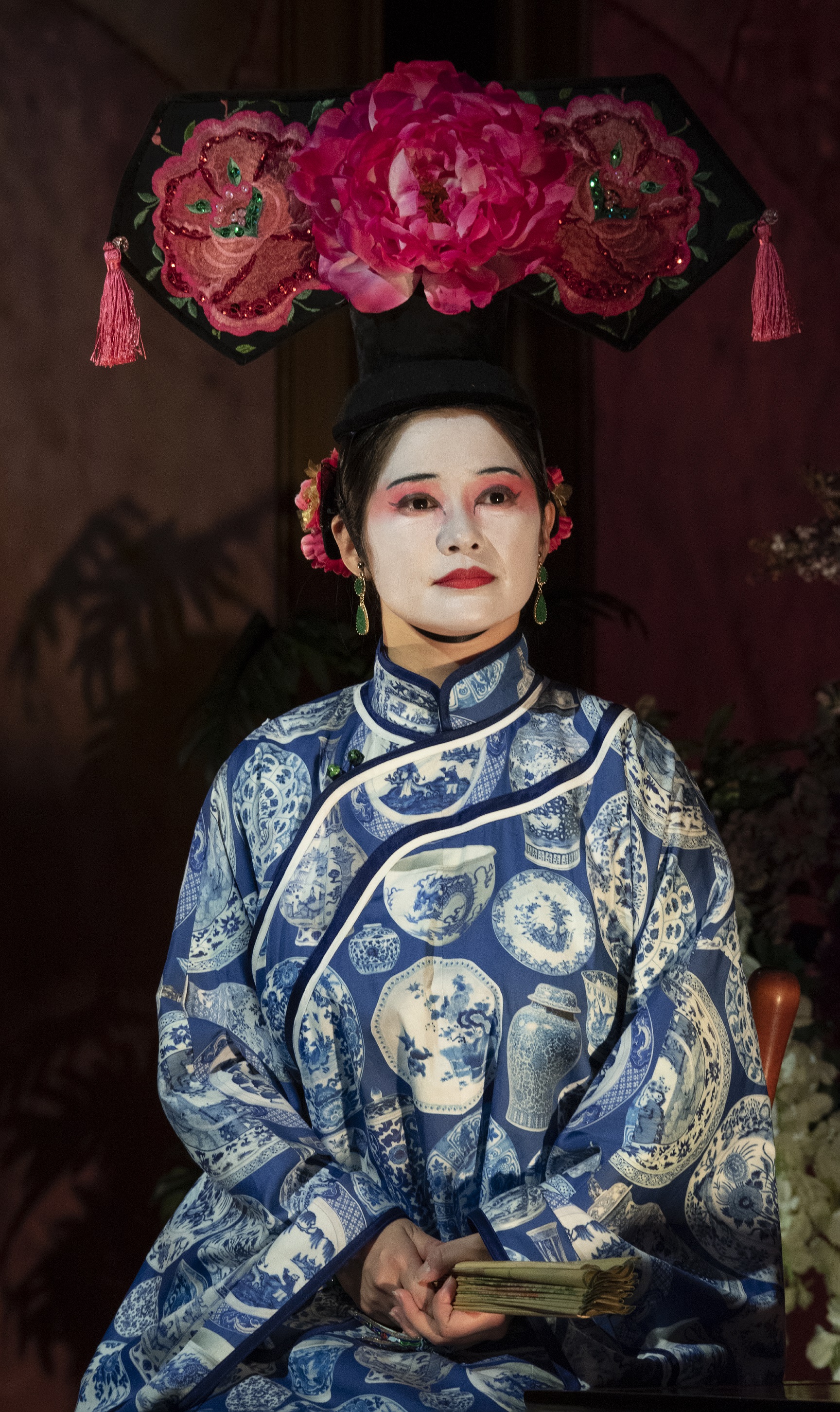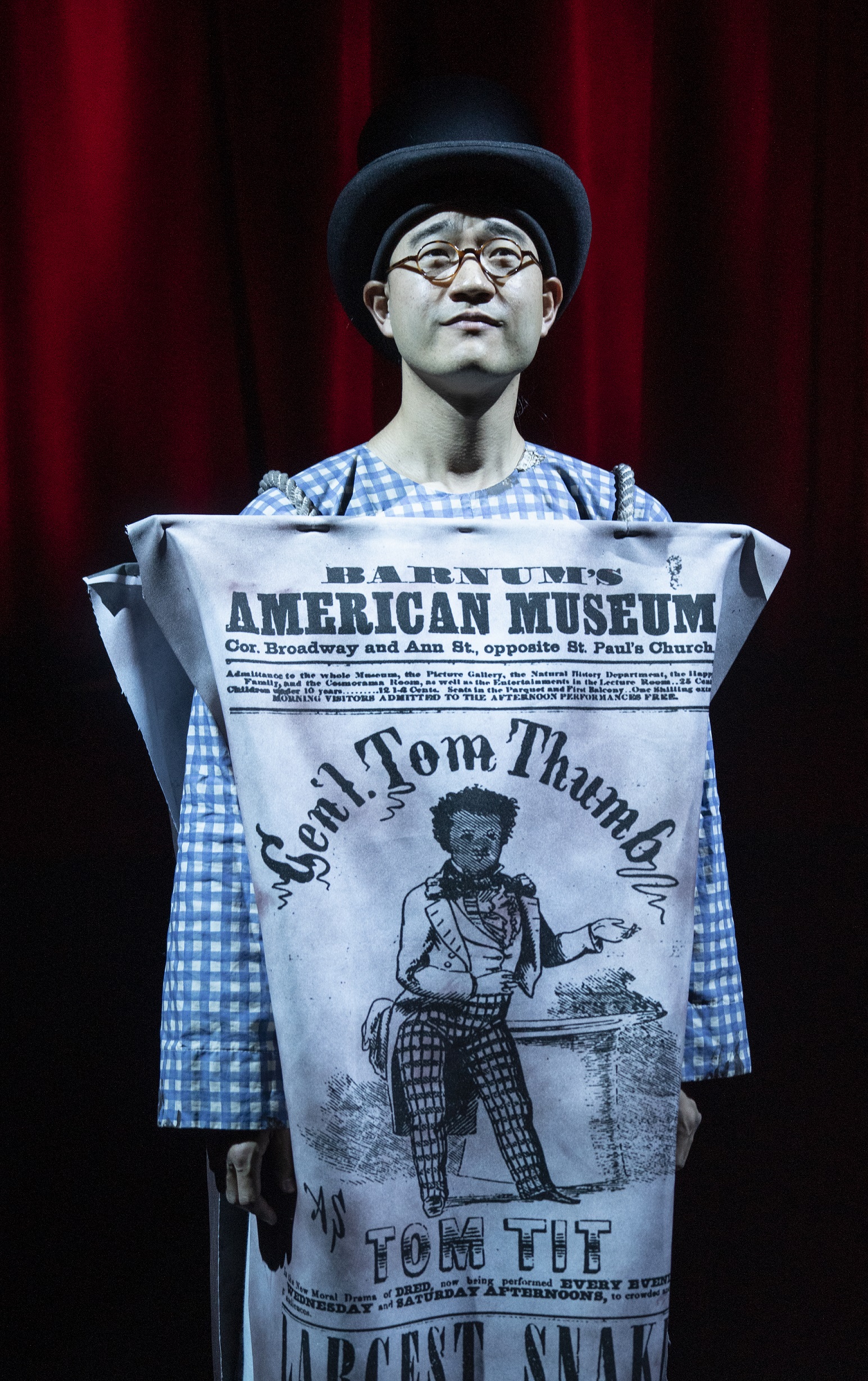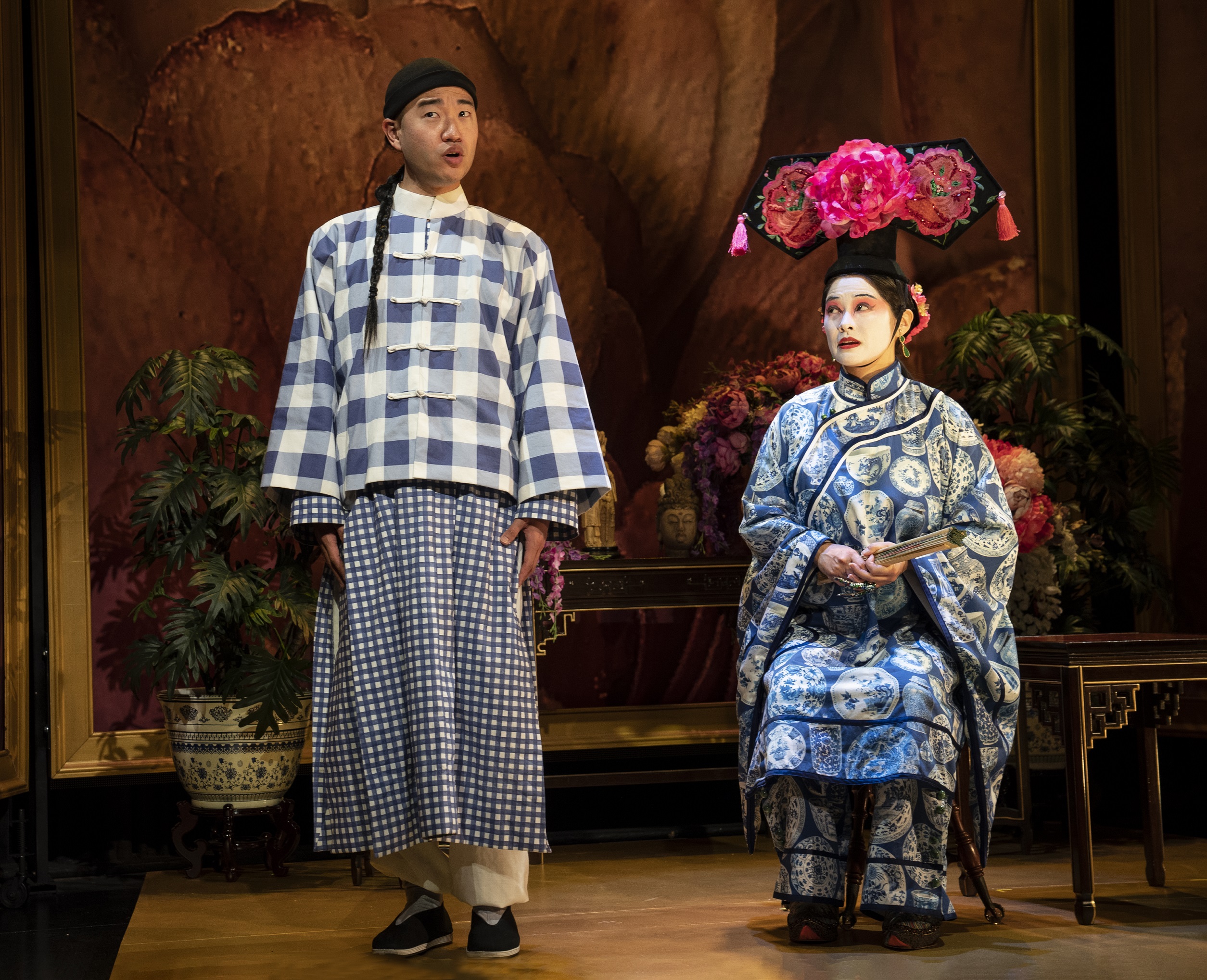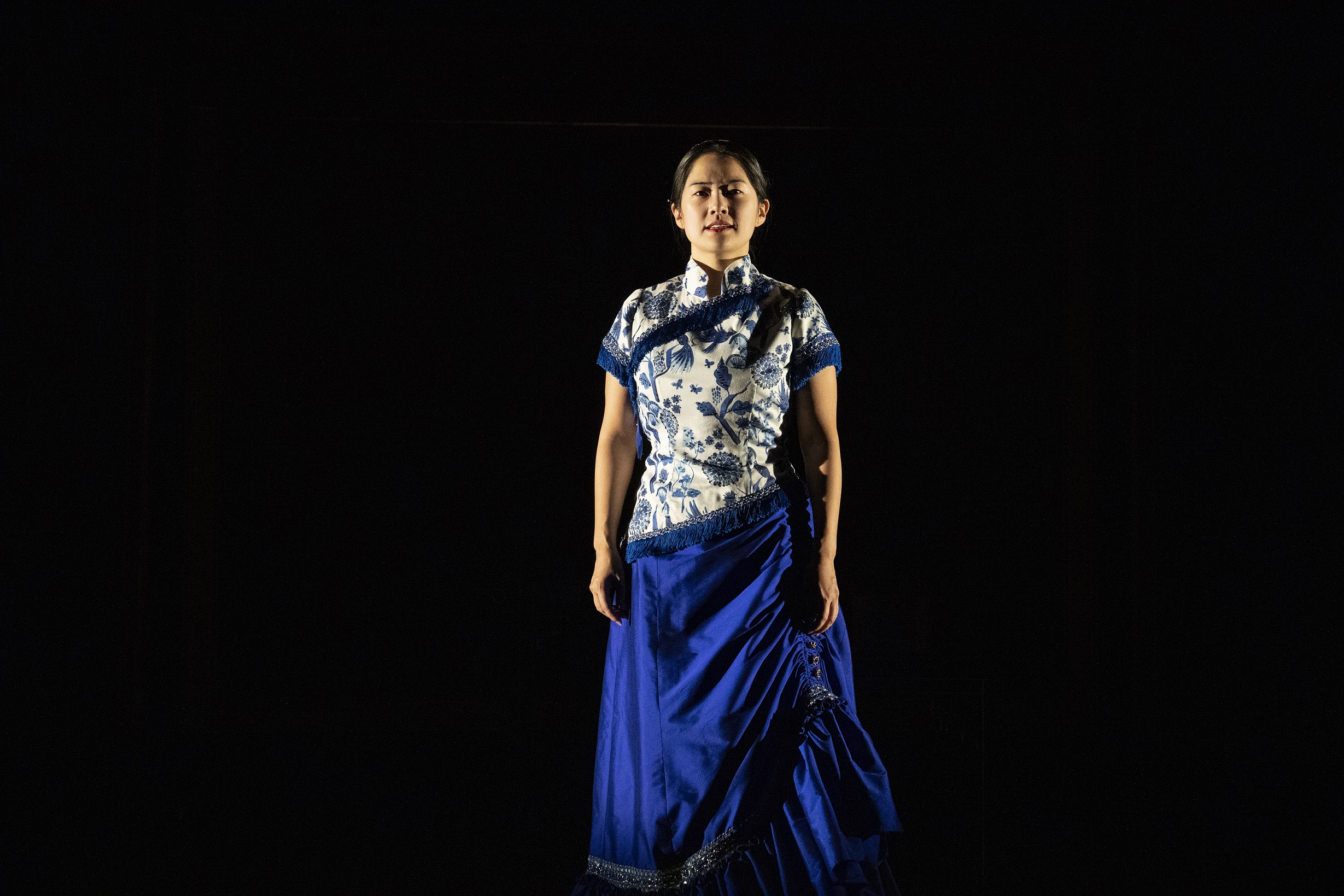 Rehearsal Photos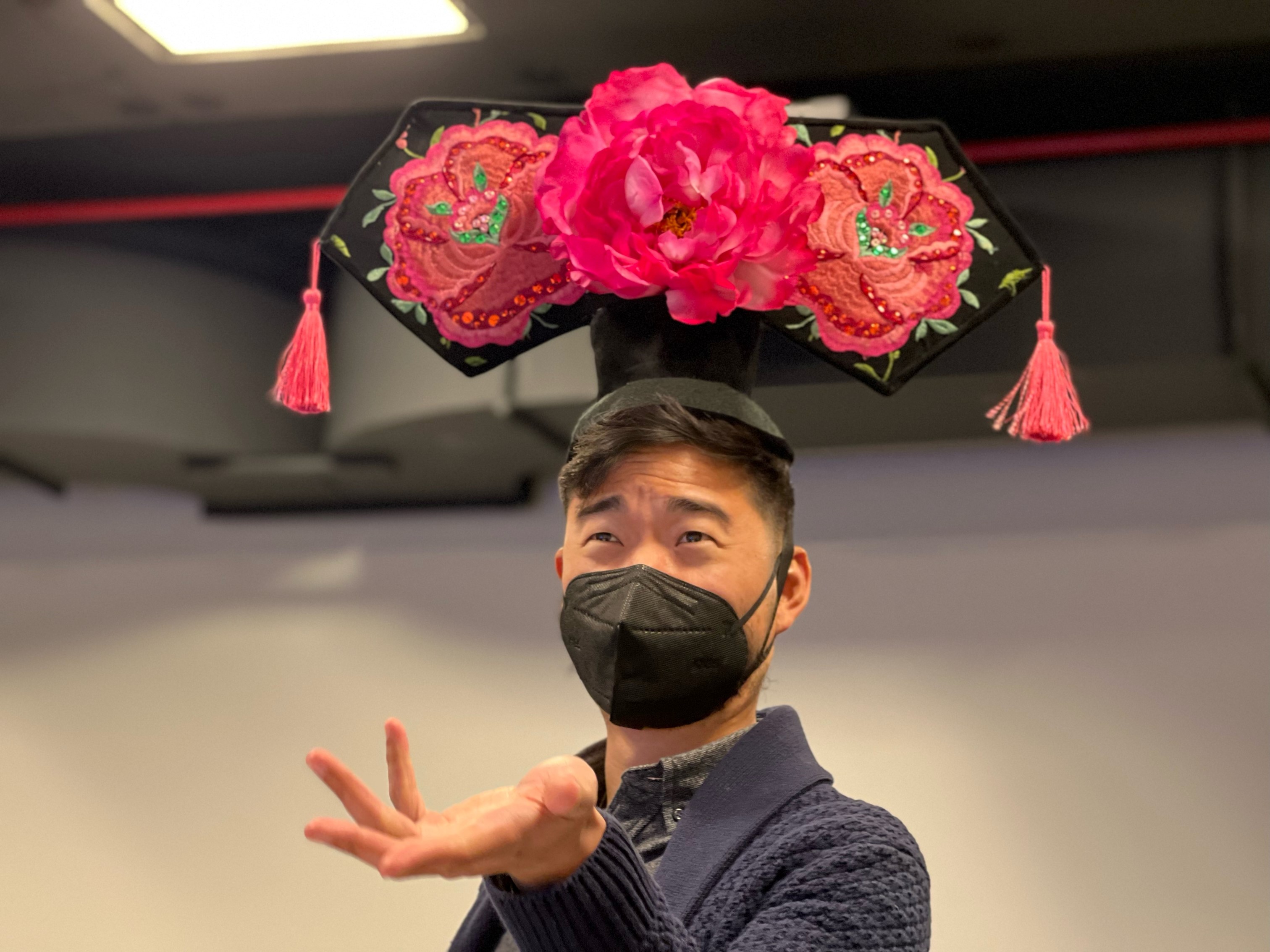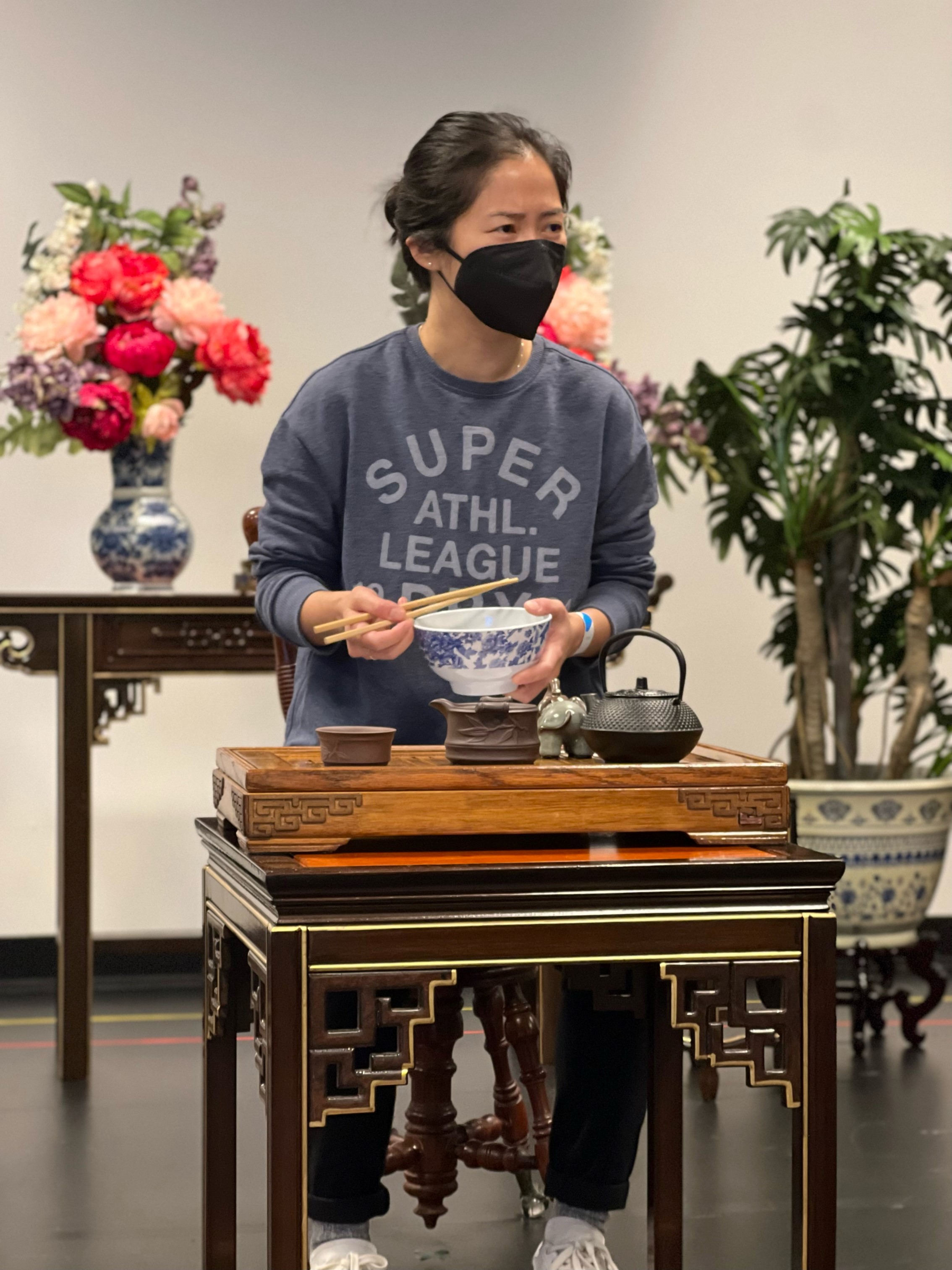 Decolonizing THE CHINESE LADY