VENUS SMILES NOT IN THE HOUSE OF TEARS
Joe's Pub YouTube Channel or here on The Public Theater Website
Premiered on Friday, October 9 at 8:00PM EST. Available to stream until January 31 at 11:59PM EST.
Run Time: Run Time: 1 hr
World Premiere Joe's Pub New York Voices Commission
Created & Performed by Samora Pinderhughes and Jack DeBoe
Film Direction & Editing by Christian Padron
Music Direction by Jack DeBoe
Choreography by Amanda Krische
Movement performed by Amanda Krische, Rachel Gill, and Taylor Boyland
Lighting by Ania Parks
Live audio by Jon Shriver & Thanasis Psarros
Production by Jesse Sachs
Artist Relations & Operations Management by Jessie Moore
Additional Film Work by JR Cronheim
Full-face Mask design by Graciela Asher
Makeup by Rieko Shiba
Lyrics by Samora Pinderhughes
VENUS SMILES NOT IN THE HOUSE OF TEARS is a transformative concert event, written and produced by Samora Pinderhughes and Jack DeBoe. VENUS is an intimate, radical experiment in multi-genre storytelling, full of "pathos-laden melody and heart-rending harmonies" (New York Times). Captivating Venus pulls us close and then leaves us to wrestle with the truths and lies of love, through Pinderhughes' explorations of romance, grief, and memory in relationships past. Heralded as one of his generation's most captivating composers, Pinderhughes showcases his style—a combination of emotional and political storytelling, with radically honest lyrics set to lush harmonies—in this enthralling new work.

CALENDAR.
Free For All
VENUS SMILES NOT IN THE HOUSE OF TEARS premiered on Friday, October 9 at 8:00PM EST here or on Joe's Pub YouTube Channel featuring a live chat with Samora Pinderhughes and Jack DeBoe.

VENUS SMILES NOT IN THE HOUSE OF TEARS will be available to stream until January 31 at 11:59PM EST.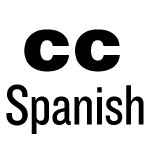 An Audio Description of this performance is available on our website and on our YouTube page.

VENUS SMILES NOT IN THE HOUSE OF TEARS está disponible con Subtítulos en Español aquí en nuestra página web y nuestra página de YouTube.
Artists.
Jack DeBoe
is an American drummer, music producer, and engineer born and raised in the midwest, currently based out of Brooklyn, NY. With over 30 years of experience performing on stages and making records, Jack is known for using his empathic communication style to bridge the emotional and personal elements of an artist's unique experience with creative and technical wizardry in recording and live environments. He has worked in a variety of capacities with a wide range of artists and organizations, including Meshell Ndegeocello, Tyler the Creator, YEBBA, Megan Hilty, Lizz Wright, Trixie Whitley, NPR, and NASA.
Samora Pinderhughes
is a composer/pianist/vocalist known for striking intimacy and radically honest lyrics alongside high-level musicianship. He is also known for his use of music to examine sociopolitical issues and fight for change. He's collaborated with artists across boundary and scene including Common, Sara Bareilles, Glenn Ligon, Robert Glasper, Rafael Casal, Daveed Diggs, Lalah Hathaway, Herbie Hancock and more. Samora is the first-ever Art for Justice + Soros Justice Fellow, and was also awarded Chamber Music America's 2020 Visionary Award. A Sundance Composers Lab fellow, Samora scored the award-winning documentary "Whose Streets?". He is also currently getting his PhD at Harvard University.
MEDIA.
Production Photos