DISCLAIMER
Free booking for performances will begin in early December.
January 7 - January 17, 2021
DISCLAIMER
Written by Tara Ahmadinejad
Created by Piehole (U.S.)

On a seemingly perpetual brink of war with Iran, Chef Nargis hosts a cooking class aimed to prevent the unthinkable. Without a clear path, she hopes that some good ole fashioned empathy might do the trick, in the face of the ever palpable doom and destruction. Inspired by a real-life Iranian-New-Year-themed murder mystery party hosted by collaborative collective Piehole member Tara Ahmadinejad, DISCLAIMER examines identity and fear, the stakes of cultural (mis)representation, the quest for presence, and the seductiveness of murder mysteries.

PRODUCTION DETAILS.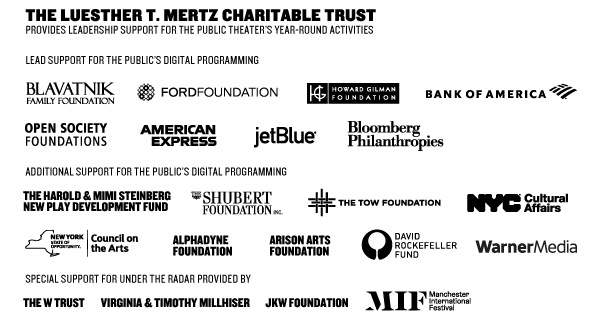 CALENDAR.
Free For All
All Video Livestreams will include English Closed Captions; additional accessible versions will be released as they become available, and you will be contacted by email with instructions to access them. For additional information or if you have questions, need assistance, or an accommodation, please contact us at [email protected]
No available performances in this month.