PUBLIC SHAKESPEARE INITIATIVE
With the Public Shakespeare Initiative, The Public Theater and The Shakespeare Society are committed to serving and growing our shared community – reaching out in every direction to include more students, teachers, artists, scholars, audience members, and others – to celebrate together the astonishing depth and breadth of humanity that Shakespeare captures with such beauty and enduring power in his plays and poetry.
The Public Shakespeare Initiative's programs engage audiences, develop artists, educate young people, support their teachers, and, in all, are as multidimensional as the community of Shakespeare-lovers we serve.
WHAT WE DO.
EDUCATION
Hunts Point Children's Shakespeare Ensemble


Now in its fifteenth year, the Hunts Point Children's Shakespeare Ensemble represents an extraordinary collaborative effort between the Public Shakespeare Initiative and community partner, the Hunts Point Alliance for Children. Fourth, fifth, and sixth graders from schools in the Hunts Point community of the South Bronx spend a full academic year discovering, rehearsing, and ultimately performing a Shakespeare play. In May each year, the Ensemble's teamwork, creativity, and commitment come together in a celebratory production, complete with sets, lights, costumes, props, and live musicians. The Ensemble meets 3 times per week for 8 months, working with a team of theater professionals to make Shakespeare's original text their own. In partnership with the Hunts Point Alliance for Children, this long standing program supports young people in developing intellectual, social, and emotional confidence, while strengthening practical skills such as public speaking, listening, creativity, and teamwork.
Ensemble members work with the original text, learning to read, understand, speak, and memorize a Shakespeare play. The experience of working with Shakespeare also helps students develop broader and more complex intellectual, social, and emotional capacities, while strengthening practical skills such as speaking, listening, taking responsibility, teamwork, and generosity that will serve them throughout their lives.
In 2018-2019, the Ensemble rehearsed Shakespeare's storm-tossed tale of magic, family, and forgiveness, THE TEMPEST, and presented it to an audience of family, friends, and supporters on May 19, 2019 in The Public's Newman Theater. Previous production have included AS YOU LIKE IT, A MIDSUMMER NIGHT'S DREAM, ROMEO & JULIET, THE HAMLET PROJECT, and TWELFTH NIGHT.
Teaching Teachers

TEACHING TEACHERS is an annual series of professional development workshops for elementary, middle school, and high school teachers across New York City that trains them in dynamic, performance-based approaches to Shakespeare's works.
Teacher training programs rarely include courses about teaching Shakespeare, yet many English teachers are required to teach Shakespeare throughout their careers. As a result, teachers often rely on traditional methods that treat the plays solely as literature, and require students to read and analyze at their desks.
Participating in Teaching Teachers workshops gives teachers the confidence and the knowledge to break out of this mold, and instead enable their students to experience the dazzling beauty and raw humanity of Shakespeare's language through live performance.
HUMANITIES
Public Shakespeare Presents


Each season, PUBLIC SHAKESPEARE PRESENTS offers evenings of performance and commentary that illuminate aspects of Shakespeare's works for audiences with guidance from knowledgeable thinkers and gifted performers. The insights of scholars, writers, critics, and directors are interwoven with performances by actors, singers, and dancers of selections from Shakespeare's plays, poetry, songs, and adaptations of his works. Evenings have included programs of music, dance and opera in collaboration with major cultural institutions like Jazz at Lincoln Center and the Metropolitan Opera.
Public Shakespeare Talks


Evenings of conversation and exploration into the creative and intellectual processes of leading artists working with Shakespeare. Recent guests have included Pulitzer prize-winning playwright and Public Theater Master Writer Chair Suzan-Lori Parks, founder of Public Works and Resident Director at The Public Lear deBessonet, directors Jenny Koons, Carl Cofield, and Robert O'Hara, scholars Jenny Mann, Lauren Robertson, and Patricia Akhimie, and actors Liev Schreiber, Jay O. Sanders, James Earl Jones, F. Murray Abraham and Sam Waterston.
ARTISTIC DEVELOPMENT
Public Shakespeare Works


The Public Shakespeare Initiative will build on The Shakespeare Society's history of cultivating artists through its PUBLIC SHAKESPEARE WORKS program. The cornerstone of Public Shakespeare Works is a series of weeklong Artistic Residencies. Public Shakespeare Works will provide participating actors and directors with modest stipends, study materials, rehearsal space, and access to academic experts, voice and text coaches, and artistic advisors. Participants will spend a week (roughly 25-30 hours of studio time) delving deeply into a particular Shakespeare play. Although some Residencies will serve as a prologue to full productions, this program is designed to give participants the time and space to learn, experiment, and explore the plays with a unique freedom that other producing companies can rarely provide.
Past participants in Residencies include directors Martha Clarke, Rebecca Taichman, Davis McCallum, Sam Gold, and Carl Cofield; actors Michael Cumpsty, Elizabeth Marvel, John Douglas Thomson, Bill Camp, Arian Moayed, Seth Numrich, Gabriel Ebert, Jacob Fishel, Ismenia Mendes, Andre Holland, and Michael Stuhlbarg; artistic advisors Jay O. Sanders, Doug Hughes, Michael Greif, Michael Kahn, Richard Easton, Barry Edelstein, and Ron Daniels; scholars James Shapiro, Ruth Carpenter, Tanya Pollard, Patricia Akhimie, Elizabeth Samet, and Erika T. Lin; and voice and text advisors Deborah Hecht, Kristin Linklater, Andrew Wade, and Julie Congress.
MEDIA.
Hunts Point Children's Shakespeare Ensemble | The Public Theater
Production Photos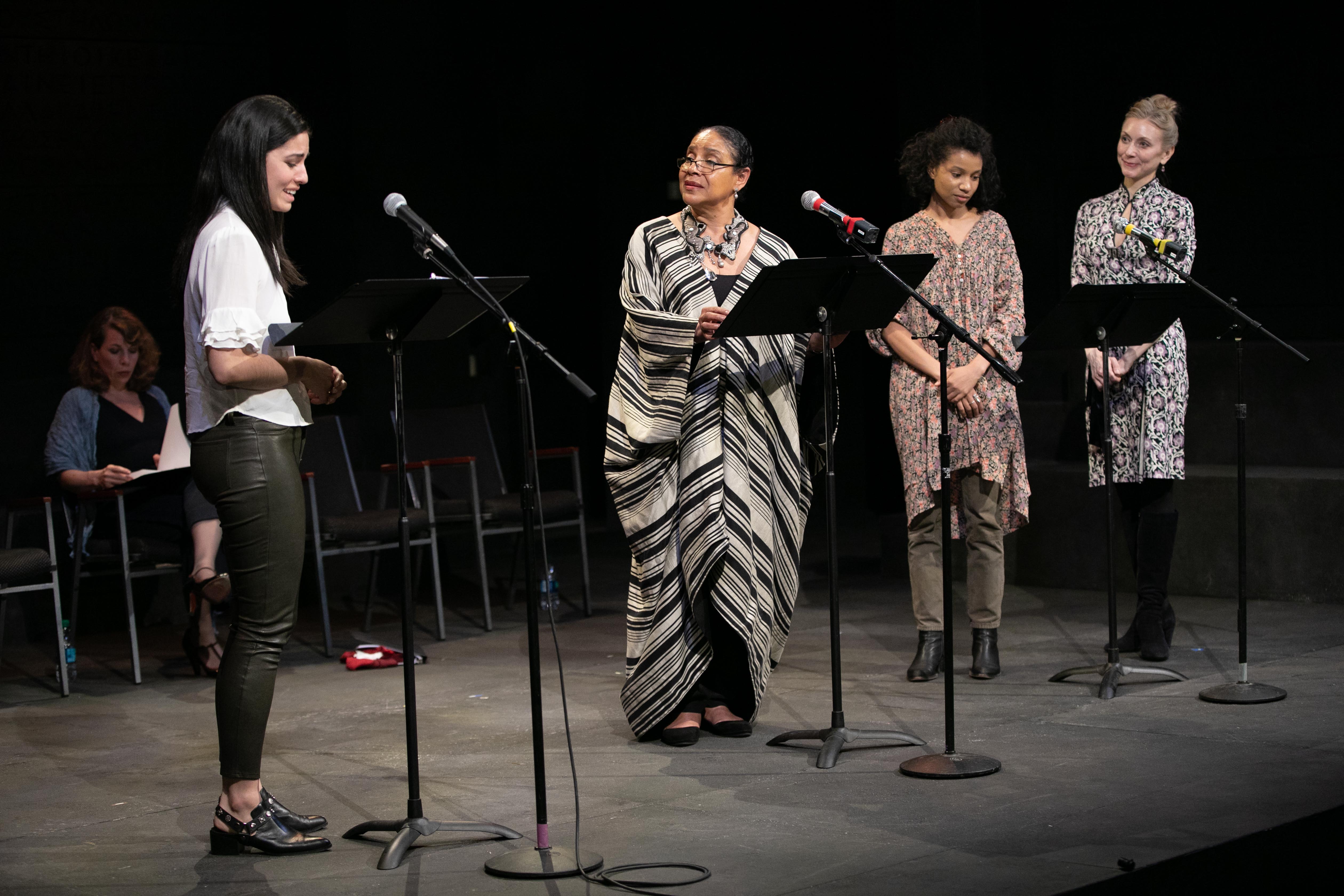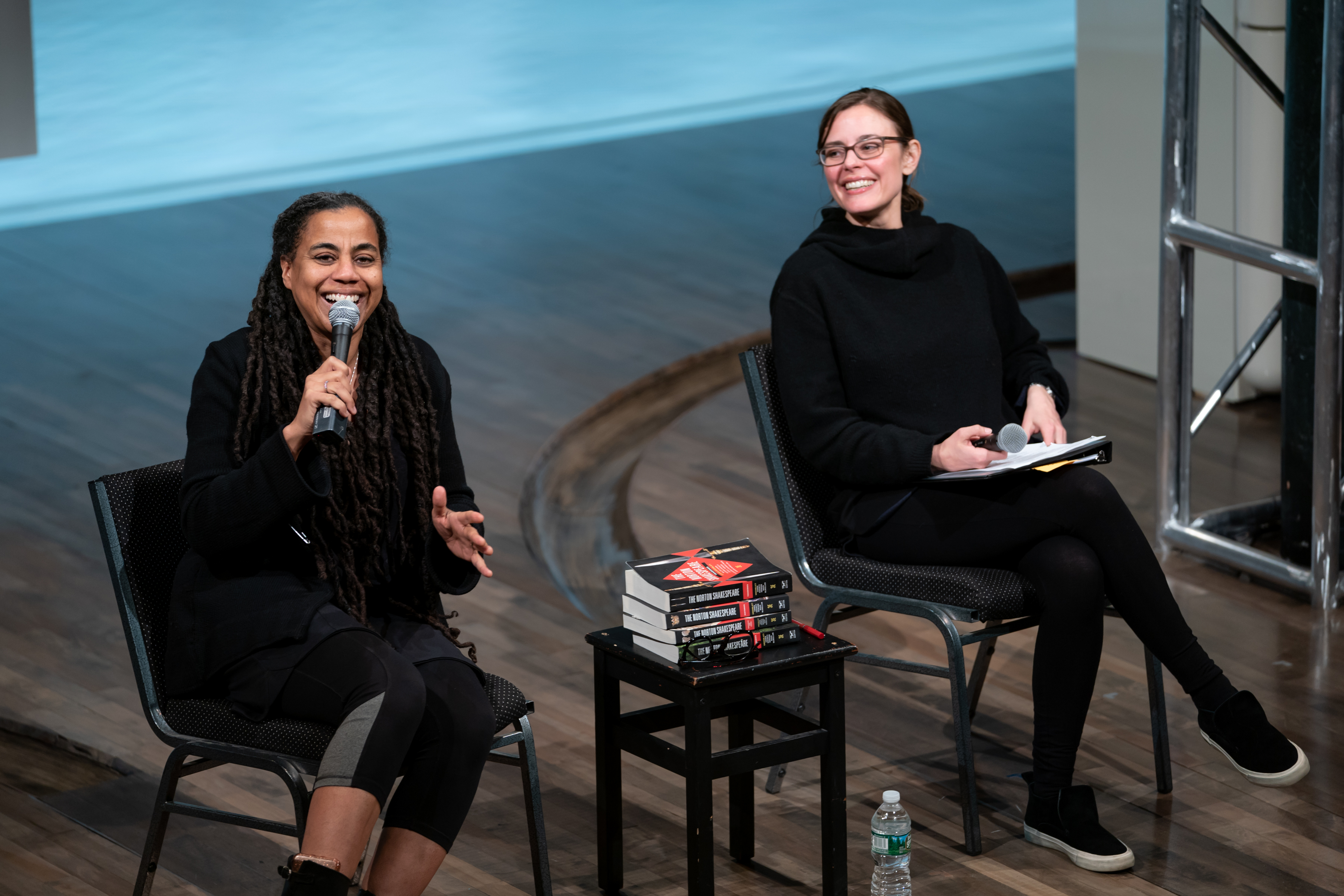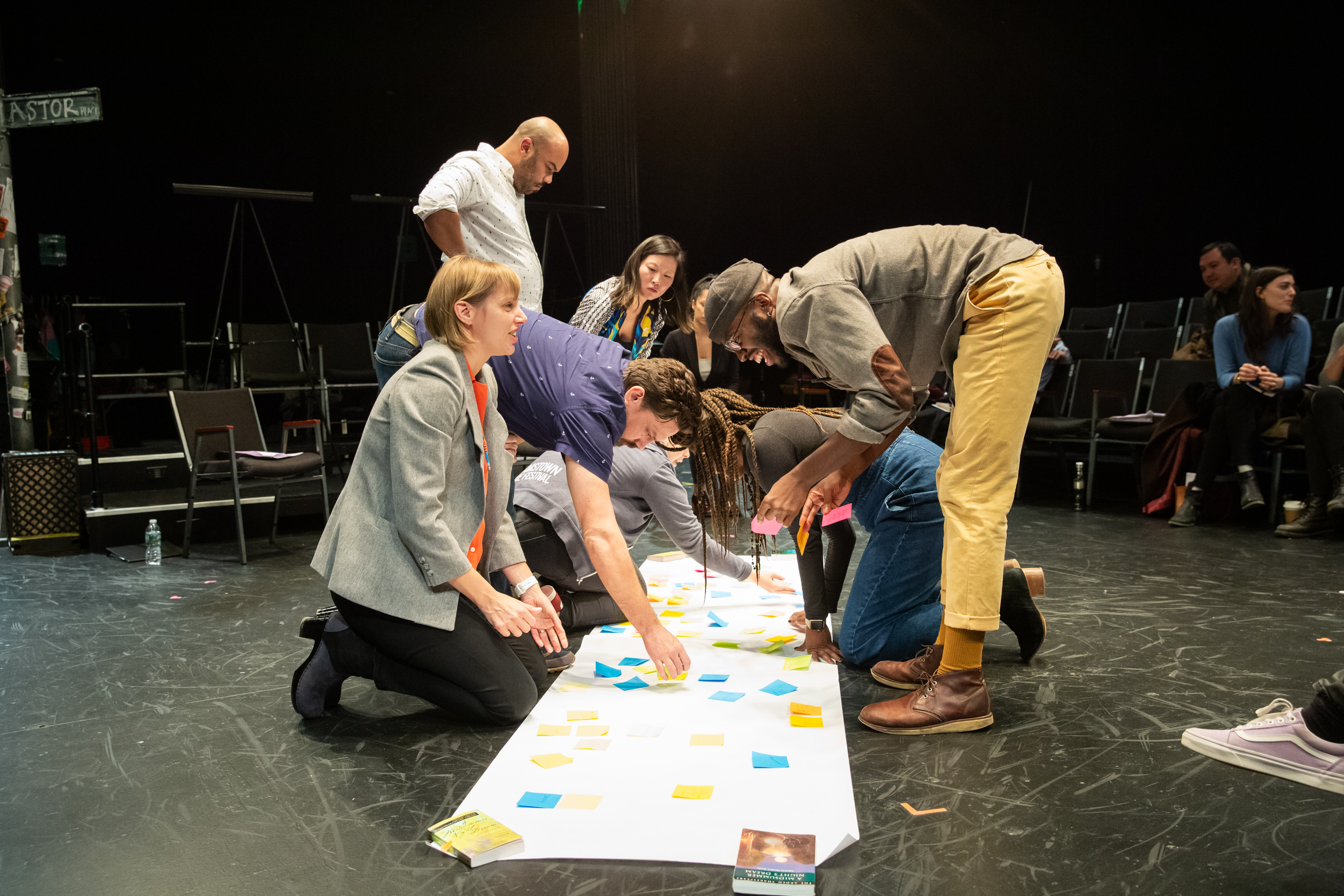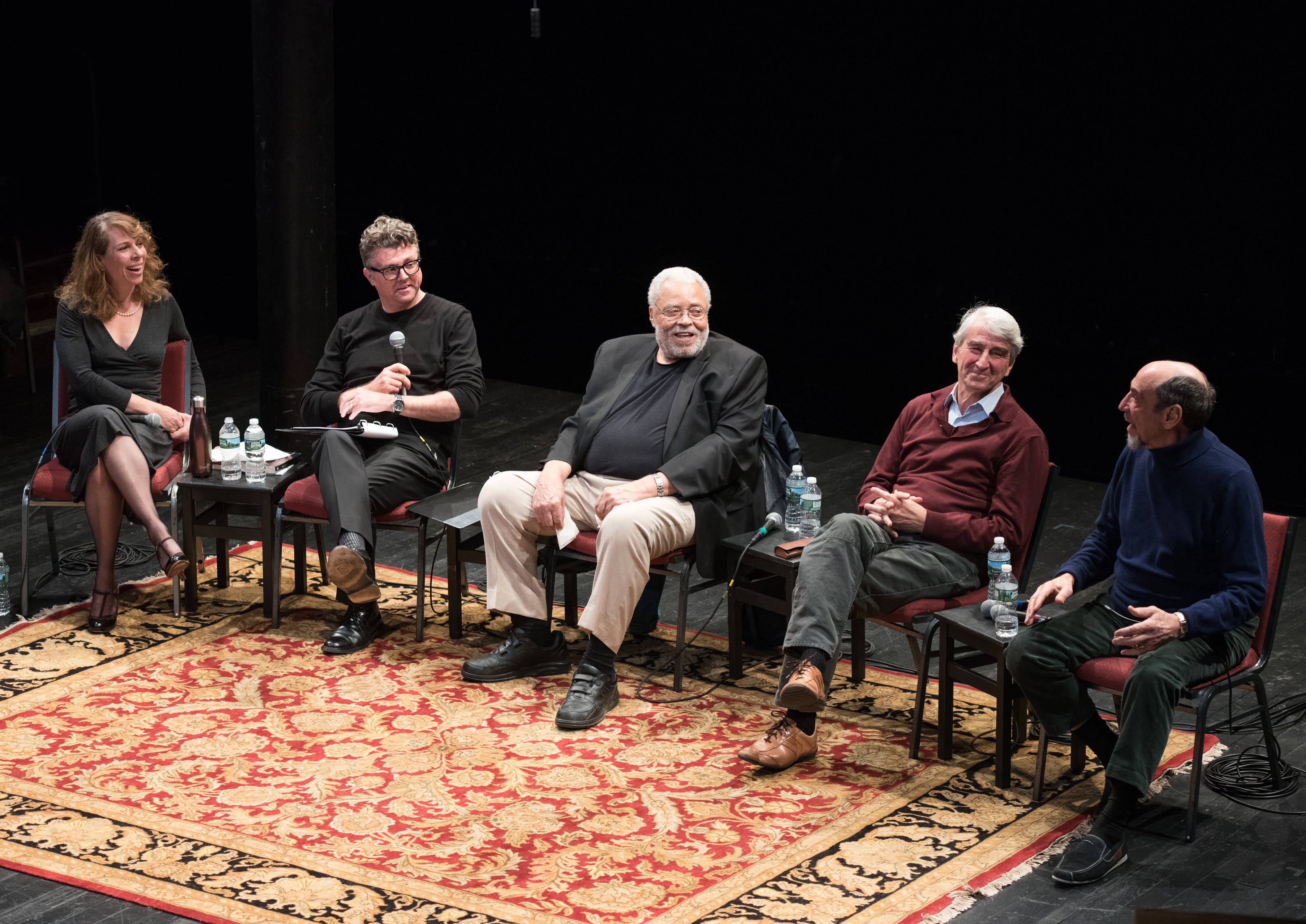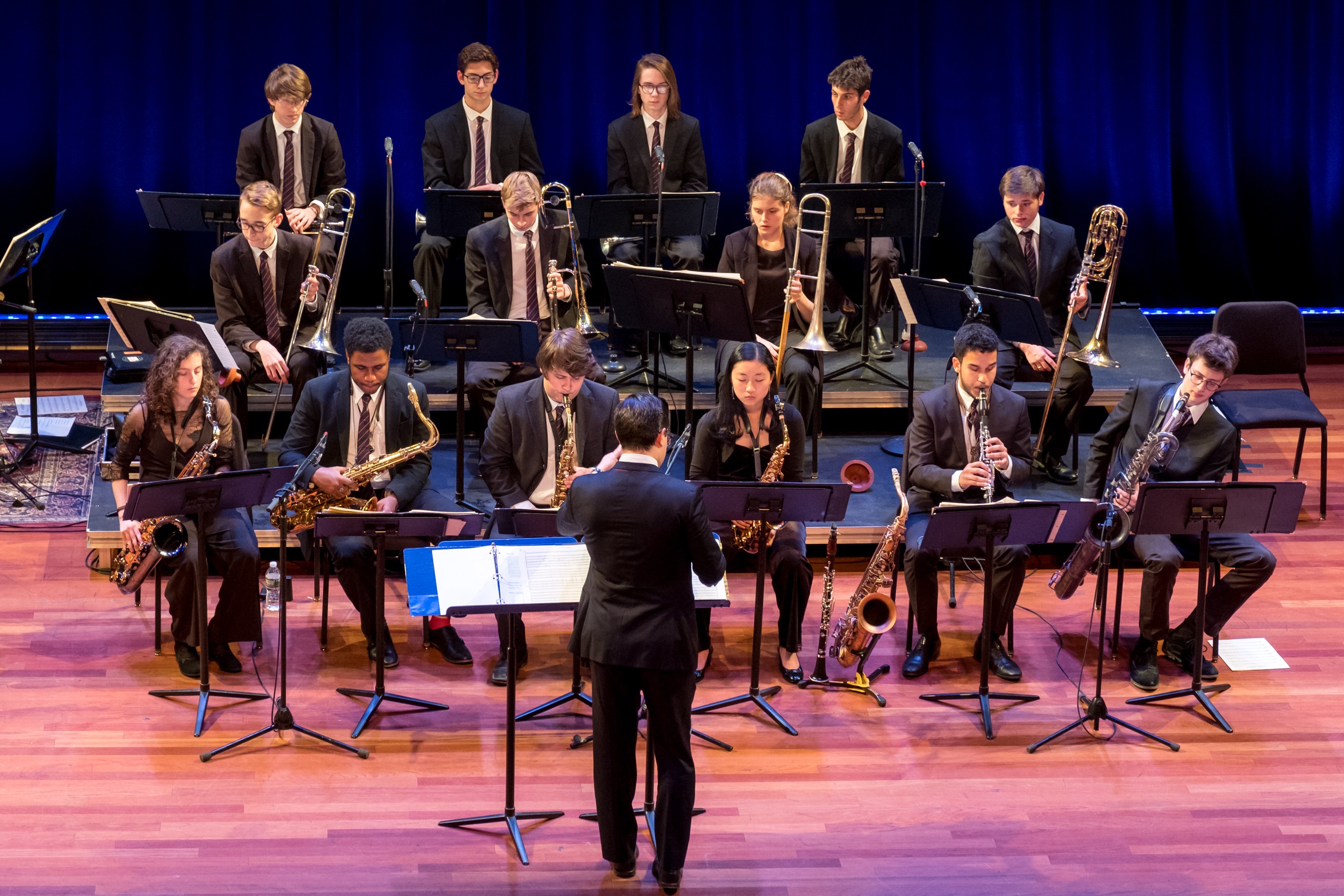 2019 The Hunts Point Children's Shakespeare Ensemble - The Tempest (Full Video)