The Devised Theater Working Group (DTWG):
INCOMING!
This video was available through January 17, 2021 at 11:59PM EST.
Run Time: Running Time: 30 minutes
INCOMING!
By the 2021-2022 Devised Theater Working Group Cohort Members: Savon Bartley, Nile Harris, Miranda Haymon, Eric Lockley, Raelle Myrick-Hodges, Mia Rovegno, Justin Elizabeth Sayre, and Mariana Valencia
This year, The PubIic Theater's Devised Theater Working Group was challenged to create individual digital expressions for a group compilation video: INCOMING! Immediate, made for the here and now, this 30-minute video will show short pieces from all eight members of this cohort.


Edna's Best Friend Jeans
Created and performed by Mariana Valencia


What We Forgot
Creator and Performer: Eric Lockley
Director: Zhailon Levingston
Cinematographer & Editor: Katherine Freer
Sound & Music: Christopher Darbassie
Drone Operator: Pierre Maignan


"Black Code Studies"
Concept and Direction: Nile Harris
Editor: Trevor Bazile
Cinematographer: Jake Bellew
Additional Special Effects: Michael Kauffmann
Sound Mix by Nile featuring "Floodtide (Widetone)" by slowdanger & Jasmine Hearn


He Has the Prettiest Handwriting
Conceived by Raelle Myrick-Hodges


My Beatnik Youth
By Justin Elizabeth Sayre



ELEVATOR
Written by Mia Rovegno
Created in collaboration with conceptual artist Tahir Karmali + pitch dramaturg Elizabeth Thys
Featuring: Ben Beckley, Starr Busby, Daniel K. Isaac
Editor: Tyler Jensen
Sound: Roman Chimienti

Excerpted from a 2020 pandemic-friendly work-in-progress video presented by BRIC.

Developed with support from ONEBRICarts Performing Arts Residency.

Find out more about the project and watch the full 22-minute video iteration here.



ich liebe zu lange
Created by bb brecht & Miranda Haymon
Lyrics by bb brecht & Miranda Haymon

Additional Credits
Composer: Dante Green
Music Producers: Dante Green and Sivan Battat
Video Editor: Zack Lobel
Vocal Engineer: James Zaner
Audio Mixer: Cameron Rood


What's in a Name?
Written and Created by Savon Bartley

CALENDAR.
Free For All
INCOMING! was available to stream until January 17, 2021 at 11:59PM EST.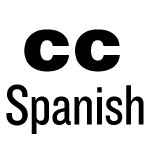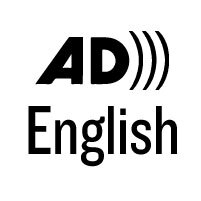 This production will premiere with English Closed Captions, Spanish Subtitles, and an English Audio Description. For additional information, if you have questions, need assistance, or an accommodation not mentioned above, please contact us at [email protected]

Esta producción se estrenará con subtítulos en inglés, subtítulos en español y una descripción de audio en inglés. Para obtener información adicional o si tiene preguntas, necesita ayuda o un alojamiento no mencionado anteriormente, póngase en contacto con nosotros en [email protected].

On-Demand artist conversations will continue to be available after the festival ends, but video content will end at the above time.
2020-2022 DTWG MEMBERS.
Savon Bartley
Savon Bartley is a poet, performer, and playwright with a passion for storytelling. His work isa reflection of how it feels to grow up without a father in his life and hopes to show you canfill that void with things that will heal you and not hurt you. Savon Bartley was born an onlychild in North Chicago, IL and has performed all over the world for the better part of adecade. His work has been featured in publications such as The New York Times, Afropunk,and Broadway Worldand he has performed on stages ranging from The Apollo Theater to The United Nations.
Nile Harris
Nile Harris is a Brooklynbased performance artist and director. His work has been presented atthe Palais de Tokyo, The Watermill Center, Prelude Festival, Dixon Place, BAAD!, Borscht FilmFestival and Movement Research at Judson Church. His work has been supported by theFoundation for Contemporary Arts, Pepatián, Abrons Arts Center, Brooklyn Arts Exchange,YoungArts Foundation. As a performer and dramaturg he has collaborated extensively withvarious artists including Jaamil Olawale Kosoko, 600 HIGHWAYMEN, Robert Wilson, NiaWitherspoon, David Gordon, Malcolm Betts X, and Miles Greenberg in venues including NewYork Live Arts, Museum of Modern Art, Tanz im August, Walker Art Center, EMPAC, DanspaceProject, PICA, Dublin Theatre Festival, and Fringe Arts.
Miranda Haymon
Miranda Haymon is a Princess Grace Award/Honoraria-winning director, writer, curator andperformer. Recent projects include Really, Really Gorgeous (The Tank), Everybody (SarahLawrenceCollege), In the Penal Colony (Next Door @ NYTW, The Tank) and Mondo Tragic(National Black Theater). Miranda is a Resident Director at Roundabout Theatre Company andThe Tank, a New Georges Affiliate Artist, an Experimental Bitch Presents Resident Artist, a Spaceon Ryder Farm Creative Resident, member of the Lincoln Center Theater Directors Lab, and theWingspace Mentorship Program. Miranda has held directing fellowships at New York TheatreWorkshop, Manhattan Theatre Club, Roundabout Theatre Company andArena Stage. BAWesleyan University. Upcoming: Exception to the Rule (Roundabout Underground). www.mirandahaymon.com
Eric Lockley
ERIC LOCKLEY is an OBIE award-winning actor, comedian, writer, producer. Stage: #DateMe​, ​Choir Boy ​ Screen: ​First Reformed, Luke Cage.​ Eric's comedic web series Blacker​ is featured on "Best Web Series" lists and his short film, ​The Jump​ is available on Amazon. Eric's plays including ​Blacken the Bubble ​and ​Without Trace have been seen on stages in DC, NY and Chicago. Lockley's solo shows ​Last Laugh​ and ​Asking For More ​reached audiences at LaMaMa, The Apollo, and students around NYC. Lockley does sketch comedy and musical improv and is a featured cast member of ​The Homemade Sketch Show​ (on TubiTV). He was head writer for ​The Antonyos​,​ ​ an awards ceremony celebrating Black Theater. Eric's inspirational podcast, "The 180" is out now . Lockley also produces with Harlem-based orgs, The Movement Theatre Company & Harlem9.
Raelle Myrick-Hodges
Raelle Myrick-Hodges is the daughter of Ollie Ray Hodges andBarbara Myrick. She has been working as a theater for over 20 years, including but not limited todirecting works at Playmakers Repertory Theater, Arden Theatre Company,UrbanBush Women,National Black Theater, Santa Cruz Shakespeare, Azuka Theater and has worked with artists suchas Geoffrey Arend, Miriam Hyman, J. Alphonse Nicholson, Reggie D. White among others. In herearly career, she was blessed to be mentored by the incomparable George C. Wolfe and workedwith artists such as Meryl Streep, Yasiin Bey, Jeffrey Wright among others.She is the found ofAzuka Theater in Philadelhpia and was the inaugural Curator of Performing Arts for theContemporary Arts Center New Orleans. She is currently a professor in directing for BrownUniversity, PACE/IPE program and at the Actor's Studio Drama School. She is currently incollaboration with Jorge Cousineau on the opera El Cimarron for the Philadelphia Opera–a filmwork in live performance.
Mia Rovegno
Mia Rovegno is a Brooklyn-based writer/director of investigative, site-specific and immersive performance works. Recent directing: Miami Motel Stories (featured in Vogue Magazine) and The Way They Live at the Metropolitan Museum of Art (named in The New Yorker's Favorite Cultural Moments). Awards: ONEBRIClab Residency, 2 Drama League Directing Fellowships (Theater & Film/Television), Berkeley Rep Ground Floor, MacDowell Fellowship, Rutgers Playwright in Residence, New Georges Audrey Residency, NYSCA Grant, P73 Yale Residency, Soho Rep Writer/Director Lab, Civilians R & D Group, Lincoln Center Directors Lab, Women's Project Directors Lab, New Georges Jam, St. Ann's Puppet Lab. Performance Studies B.S.: Northwestern; Directing MFA: Brown.
Justin Elizabeth Sayre
Justin Elizabeth Sayre is a writer and performer who Michael Musto called, "Oscar Wilde meets Whoopi Goldberg." Sayre is a fixture of the Downtown Cabaret Scene in New York, first with their long-running monthly show, The Meeting of The International Order of Sodomites, Bistro Award-winning & 2 MAC nominations, and now with new shows at Joe's Pub/The Public Theatre like Peaches, Eggplants, and Tears & The gAyBC's, a five-part show which will be released in book form by Chronicle Books in 2021. As a playwright, Sayre's work has appeared at Dixon Place, The Wild Project, The Celebration Theatre, and La MaMa Experimental Theatre. <pst recently with the 12-part-epic Ravenswood Manor, a Camp-Horror-Soap-Opera. The project is currently being developed with Sony Television. Sayre also hosted and wrote, Night of a Thousand Judys, a benefit honoring the legacy of Judy Garland and raising money for The Ali Forney Center for Homeless LGBT Youth in New York. Sayre has written a series of YA Novels, Husky, Pretty, and Mean, released by Penguin Books. Sayre's comedy album, The Gay Agenda, was listed as The Comedy Bureau's Best of 2016. Sayre has also written for Television, working with Michael Patrick King on his Hit CBS comedy, 2 Broke Girls and most recently on Fox's The Cool Kids. Sayre also appeared on HBO's The Comeback with Lisa Kudrow
Mariana Valencia
Mariana Valencia's work has been commissioned by Danspace Project, The Chocolate Factory Theater, Performance Space New York, Baryshnikov Arts Center and The Shed. She has toured nationally and internationally in England, Norway, Macedonia and Serbia. Valencia is a Whitney Biennial artist (2019), a Bessie Award recipient for Outstanding Breakout Choreographer (2018), a Foundation for Contemporary Arts Award to Artists grant recipient (2018), and a Jerome Travel and Study Grant fellow (2014-15). She's held residencies at Chez Bushwick, New York Live Arts, ISSUE Project Room, Brooklyn Arts Exchange, Gibney Dance Center, Movement Research and at the Portland Institute for Contemporary Art (OR).
MEDIA.
The Devised Theater Working Group's INCOMING Talkback 1/17/21 @ 8 PM - Under the Radar 2021