ELEVATOR
Shiva Theater
Jan 17 & Jan 22, 2023
25 Minutes
ELEVATOR
Written and Directed by Mia Rovegno in collaboration with conceptual artist Tahir Karmali
It's 2020
We're working around the clock for you

And the exhaustive toll
of our infinite scroll

Means
we're here for you
Even when you're unconscious

A tech start-up company called ThoughtThought is pitching a "human upgrade" software suite product to you. The pitch escalates into a surreal visual and sonic choral cacophony unveiling the lens of the white cis male dominating the tech world, whose performative optics claim client-facing diversity and inclusion. ELEVATOR is an immersive video installation deconstructing the elevator pitch, a capitalist ritual that promotes the morphing of personhood and product.
CALENDAR.
Tickets
Public Supporter and Partner tickets start at $25, no fees
General Tickets start at $25, plus fees*
View the Shiva Theater seating chart
*All orders subject to $4 per ticket service fee and $2 per ticket facility fee. All fees are waived for Public Theater Supporters and Partners. When purchasing tickets at the Taub Box Office the $4 per ticket service fee is waived.
Become a Public Theater Partner or Supporter
Take advantage of Priority Access periods, savings on tickets, and a host of other benefits. At the same time, you'll be providing vital support in the creation of the art, music, and theater available in your 22/23 season. Join in today.
A free membership program that delivers weekly email content about The Public, ticket offerings, invitations to special events, and news. Learn more and join in.
PRODUCTION DETAILS.
Download the Under The Radar 2023 Book.
Health & Safety
Proof of vaccination against COVID-19 is no longer required for access to The Public's facility, theaters, and the restaurant.

The use of a face mask is strongly encouraged at all performances, but a mask is now only required at all Tuesday evening and Saturday and Sunday matinee performances, as well as Joseph Papp Free Performances.

For complete health and safety protocols, visit Health & Safety, Next Steps.
Creative.
Mia Rovegno
Writer/Director
Tahir Karmali
Conceptual Artist
Daniel K. Isaac
Performer
Roman Chimienti
Sound Designer
Katherine Freer
3 Channel Video Editor/Projection Designer
BJ Evans
Creative Producer Consultant
Reza Behjat
Lighting Designer
Amy Rauchwerger
Stage Manager
MEDIA.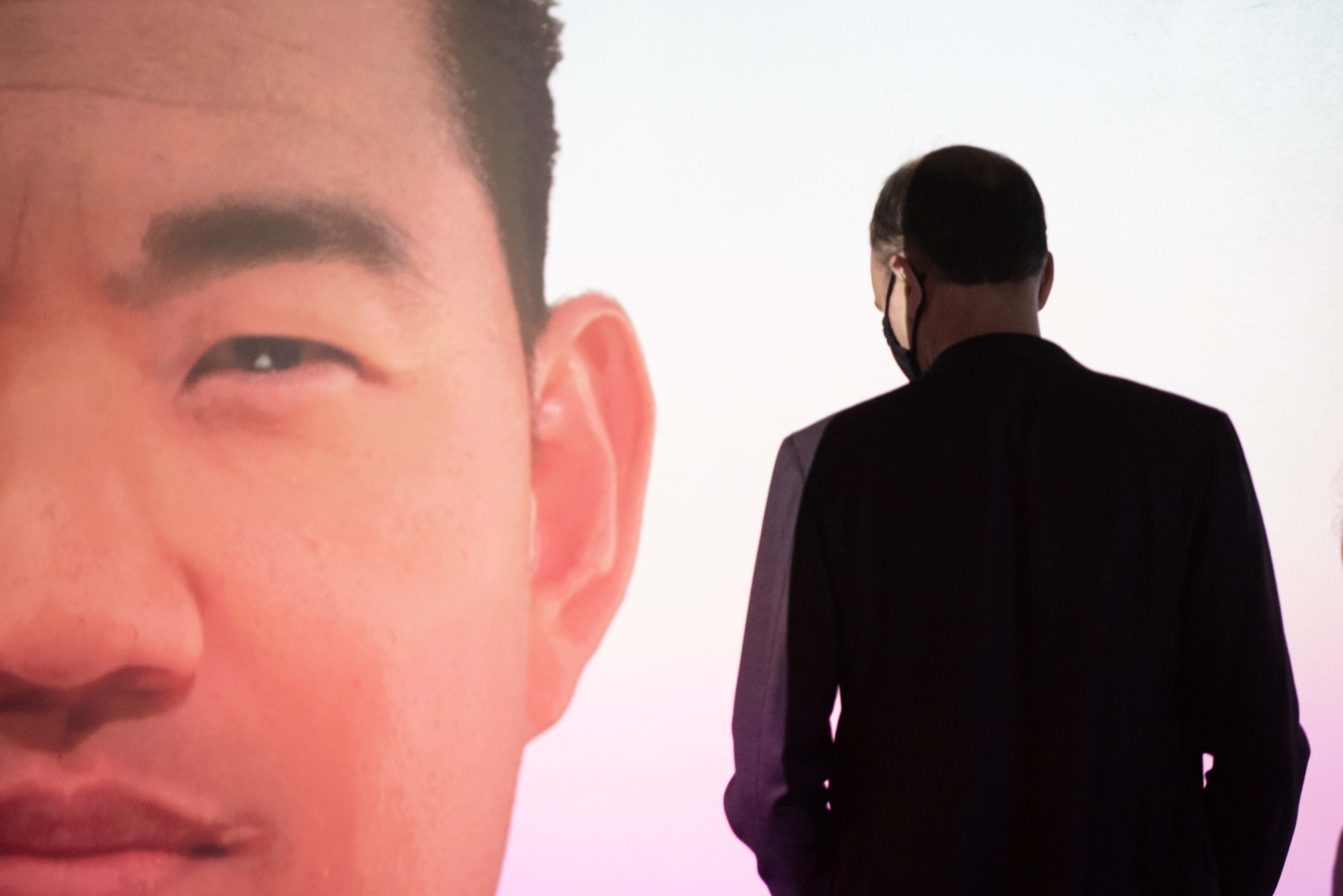 SPONSORS & ADDITIONAL SUPPORT.
Developed in part during a BRIClab Residency at BRIC (Brooklyn, NY)