PSI TALKS: WHO'S THERE: HAMLET AND BLACK LIVES
Public Shakespeare Initiative Talks - Who's There: Hamlet & Black Lives
YouTube or here on The Public Theater Website
November 10, 2020
Who's There: Hamlet and Black Lives
With Karen Ann Daniels, Chukwudi Iwuji, Patricia MacGregor, James Shapiro, and Praycious Wilson-Gay
In the fall of 2016, in the wake of the protests in Ferguson, Missouri, the rising Black Lives Matter movement, and a divisive presidential campaign, The Public Theater's Mobile Unit toured a production of Hamlet, directed by Patricia McGregor and starring Chukwudi Iwuji in the title role. Join Patricia and Chuk, the current Director of the Mobile Unit, Karen Ann Daniels, Mobile Unit's Community Programs Manager, Praycious Wilson-Gay, and James Shapiro, Shakespeare Scholar in Residence, for a look back at that production, and a frank discussion of issues of race, Shakespeare, the meaning of community, and the past, present, and future of The Public Theater's Mobile Unit.
CALENDAR.
Free For All
WHO'S THERE: HAMLET AND BLACK LIVES premiered on Tuesday, November 10 at 7:00PM EST here and on YouTube.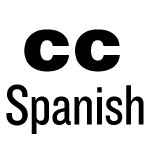 WHO'S THERE: HAMLET AND BLACK LIVES is available with Closed Captions and Spanish Subtitles. For additional information or if you have questions, need assistance, or an accommodation not mentioned above, please contact us at [email protected].

WHO'S THERE: HAMLET AND BLACK LIVES esta disponible con subtítulos en español ajustando la configuración de Subtítulos/CC Español.

Cast.
Patricia MacGregor
PATRICIA McGREGOR (she/her/hers). Born in St. Croix, U.S. Virgin Islands, Patricia McGregor is a director and writer working in theater, TV/film and music. McGregor has twice been profiled by The New York Times for her direction of world premieres. Productions include Lights Out: Nat "King" Cole (co-writer and director, Geffen Playhouse, People's Light); Sisters In Law (Wallis Annenberg) What You Are, A Midsummer Night's Dream, Measure for Measure (The Old Globe);Skeleton Crew (Geffen Playhouse); Good Grief (Center Theater Group); Hamlet (The Public Theater); Place (BAM);The Parchman Hour (The Guthrie Theater); Ugly Lies the Bone (Roundabout Theatre Company); brownsville song… (Lincoln Center); Indomitable: James Brown (The Apollo); Holding It Down (Metropolitan Museum); A Raisin in the Sun, The Winter's Tale, Spunk (California Shakespeare Theater); Adoration of the Old Woman (INTAR); Blood Dazzler (Harlem Stage); Four Electric Ghosts (The Kitchen) and the world premiere of Hurt Village (Signature Theatre Company). She served as Associate Director of Fela! on Broadway. For many years she has directed The 24-Hour Plays on Broadway. She served as director for HBO emerging writer's showcase and tour consultant to Raphael Saadiq and J Cole. Her short film Good Grief will premiere this year. Additionally she was a directing shadow on HBO's Lovecraft Country. She co-founded Angela's Pulse with her sister, choreographer, and organizer Paloma McGregor, and sits on the advisory board of Adam Driver's Arts In the Armed Forces and the Parent Artist Advocacy League. McGregor attended the Yale School of Drama, where she was a Paul & Daisy Soros Fellow and Artistic Director of the Yale Cabaret.