ROMEO Y JULIETA
Listen here on the Public Theater Website
Available here or wherever you get your podcasts.
ROMEO Y JULIETA
By William Shakespeare
Adapted by Saheem Ali & Ricardo Pérez González
Based on the Spanish Translation by Alfredo Michel Modenessi
Directed by Saheem Ali
Bilingual podcast to be presented in partnership with WNYC Studios

Por William Shakespeare
Adaptado por Saheem Ali y Ricardo Pérez González
Basado en la traducción al español de Alfredo Michel Modenessi
Dirigida por Saheem Ali
Podcast bilingüe que se presentará en asociación con WNYC Studios
Featuring Carlo Albán (Benvolio), Karina Arroyave (Apothecary), Erick Betancourt (Abram), Michael Braugher (Balthasar), Carlos Carrasco (Lord Montague), Juan Castano (Romeo), Ivonne Coll (Nurse), John J. Concado (Peter), Hiram Delgado (Tybalt), Guillermo Diaz (Gregory), Sarah Nina Hayon (Lady Montague), Kevin Herrera (Ensemble), Modesto Lacen (Prince Escalus/Capulet's Cousin), Florencia Lozano (Capulet), Irene Sofia Lucio (Mercutio), Keren Lugo (Sister Joan), Benjamin Luis McCracken (Paris's Page), Julio Monge (Friar Lawrence), Javier Muñoz (Paris), Lupita Nyong'o (Julieta), Tony Plana (Chorus), and David Zayas (Sampson).
Director Saheem Ali continues his audio exploration of William Shakespeare's canon with a new production of ROMEO Y JULIETA, collaborating with playwright Ricardo Pérez González on an adaptation of noted scholar Alfredo Michel Modenessi's Spanish translation. Actor Lupita Nyong'o plays Julieta, with Juan Castano as her Romeo, in this bilingual Spanish and English production that will bring one of history's most famed lovers to your homes and phones in a stunning new audio play.

El director Saheem Ali continúa su exploración de audio del canon de William Shakespeare con una nueva producción de ROMEO Y JULIETA, en colaboración con el dramaturgo Ricardo Pérez González en una adaptación de la traducción al español del destacado erudito Alfredo Michel Modenessi. La actriz Lupita Nyong'o interpreta a Julieta, con Juan Castano como su Romeo, en esta producción bilingüe en español e inglés que traerá a uno de los amantes más famosos de la historia a sus hogares y teléfonos celulares en una nueva e impresionante reproducción de audio.


DIVE DEEPER INTO ROMEO Y JULIETA / RECURSOS PARA ROMEO Y JULIETA
DONATE TODAY / DONA HOY
Give today to support the Public's current season, including ROMEO Y JULIETA, plus a second round of pandemic relief payments to The Public's freelance theater maker community.
The Public remains committed to taking care of those who work on its stages and behind the scenes to make the work possible and whose unemployment is most affected by the ongoing impact the pandemic is having on the field. The Public gratefully acknowledges the generosity of its Board of Trustees and extended donor community in making initiatives like this possible.
PRODUCTION DETAILS.
The podcast production is available for on-demand listening for one year until March 18, 2022.

The Greene Space hosted an online premiere listening party, on Thursday, March 18 at 7:00PM EST. Lupita Nyong'o, Juan Castano and others joined WNYC's Rebeca Ibarra for an evening featuring an interactive Q & A and live music, presented in English and Spanish. Watch the Greene Space event.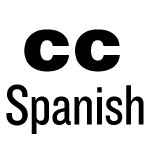 ROMEO Y JULIETA's full production transcript is available in a video format with English and Spanish Closed Captions and an Audio Description of the artwork created for this production. For additional information or if you have questions, need assistance, or an accommodation, please contact us at [email protected].

Click here for frequently asked questions on RSVP's.


ROMEO Y JULIETA is available for download wherever you get your podcasts.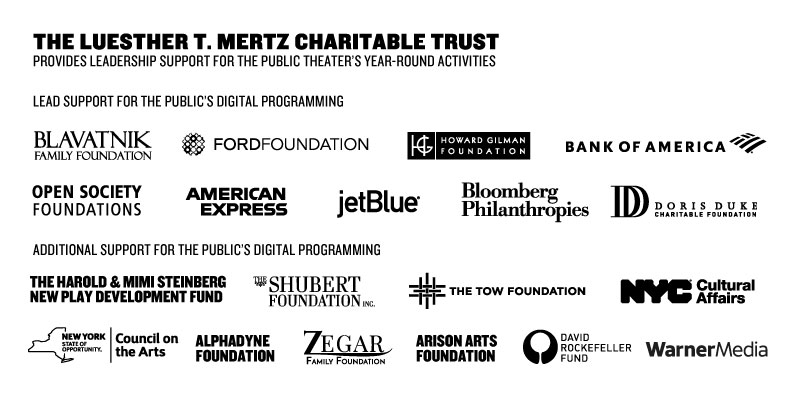 CAST / REPARTO.
Carlo Albán
(Benvolio)
CARLO ALBÁN (Bevolio). The Public: Sweat, References to Salvador Dalí Make Me Hot. Off Broadway: Tamburlaine (TFANA); A Small, Melodramatic Story, Intríngulis (Labyrinth); A Summer Day (Rattlestick); Pinkolandia (INTAR); Living Dead in Denmark (Vampire Cowboys). Regional: Sweat, The River Bride, Much Ado About Nothing, Timon of Athens (OSF); A Parallelogram, Lydia (CTG); Night of the Iguana (Guthrie); Dreamlandia (DTC). Film: Mile 22, Hurricane Streets, Hi Life, Strangers With Candy, Life Support, 21 Grams, Whip It, Margaret. TV: "Sesame Street," "Law & Order," "Oz," "Thicker Than Blood," "Prison Break," "Girls," "The Night Of." 2017 Theatre World Award for an outstanding Broadway debut for Sweat.
Karina Arroyave
(Apothecary) Karina is best known for her role as Karla Cordova in the series "Orange Is the New Black". Other credits include - The Public: School of The Americas. Broadway: In the Summer House. Film: Best Picture Winner, Crash, 187, Lean on Me, Dangerous Minds and the Joel Schumacher films Falling Down & Flawless. Television: Jamie Farrell in "24", Bianca Marquez in "As the World Turns", "Law & Order: SVU", "Blue Bloods","Bull", "Criminal Minds: Beyond Borders", "Mysteries Of Laura", "Law & Order", "NYPD Blue", "Touched By An Angel", "Chicago Hope", "Without A Trace" and others.
Erick Betancourt
(Abram) The Public: Romeo Y Julieta. Off-Broadway: Signature Theater: Jesus Hopped the 'A' Train dir: Mark Brokaw. Our Lady of a 121st dir: Phylicia Rashad. The Delacorte: Julius Caesar dir: Oskar Eustis. St. Ann's Warehouse: Shakespeare Trilogy dir: Phyllida Lloyd. La Mama: Last Days of Judas Iscariot dir: Estelle Parsons. Other theater credits: A.R.T.NY: The World Premiere of The Assignment. Rattlestick: Exposure. Regional: Trinity Repertory Company: World Premiere - The Prince of Providence and Romeo and Juliet. Film: Life After You, 11:55, Missing William. Tv: "Blue Bloods" (Guest Star Recurring),"New Amsterdam" (Recurring), "For Life, " "Blacklist:Redemption," "Broad City," "Law & Order SVU," "Master of None," and "Sneaky Pete." Education: BFA: University of Rhode Island. MFA: Actors Studio Drama School. Betancourt was received 2020 Theater Hall of Fame/Emerging Theater Artist award. He is a Lifetime Member of the Actors Studio and proud member of the LAByrinth Theater Company.
Michael Braugher
(Balthasar) is a recent graduate of the Juilliard Drama Division, where he received the John Houseman award for excellence in classical theater. A few of his favorite roles throughout his training were Blue in Paradise Blue, Jaques in As You Like Itand Joseph Asagai in A Raisin in the Sun. Williamstown Theatre Festival: Artney Jackson, Son Come Home.
Carlos Carrasco
(Lord Montague) The Public: A Midsummer Night's Dream (dir. Amy Saltz), Antony & Cleopatra (dir. Estelle Parsons), Twelfth Night, (dir. Tina Packer); Broadway: The National Health, Circle-in-the-Square; Off-Broadway: Spain/1980, Puerto Rican Traveling Theatre, The Cuban Swimmer, INTAR; Regional: Richard II, Mark Taper Forum, Macbeth, Shakespeare & Co., A Raisin in the Sun, Hartford Stage; Film: Speed, Blood In...Blood Out, The Fisher King, Parker; Television: "The Burning Season", "Looking", "Insecure", HBO. Film Director: Five Shorts; Artistic Director: Panamanian International Film Festival (piffla.com).
Juan Castano
(Romeo) The Public: Oedipus El Rey (Drama League Award nomination), Theatre: Transfers (MCC, Lucille Lortel Award - Best Lead Actor in a Play), Parallelogram(Second Stage), TV: "What If" (Netflix), "Tales of the City" (Netflix), "The OA" (Netflix). Juan received the Drama Desk's highly coveted Sam Norkin Award for Excellence in Off-Broadway Theatre.
Ivonne Coll
(Nurse) The PR Traveling Theatre performance & Broadway debut, Goodbye Fidel. Member, Joseph Papp's NY Shakespeare Festival Players, Shakespeare in the Park & The Belasco Theater, Macbeth (Lead), Rosalind in As You Like It & The Nurse in Romeo & Juliet, directed by Estelle Parsons. Broadway credits: Chronicle of a Death Foretold (The Lincoln Center.) Regional Theater: Mother Courage (Lead), Berkley Repertory Theater & La Jolla Playhouse. Regional work: Chicago's Goodman Theater, Princeton's McCarter Theater, Mark Taper Forum, San Diego Rep, Arizona Theater Company & San Jose Rep Theater. The Madres (Lead) Teatro Vista in Chicago. Golden Globe ensemble nomination: "Jane The Virgin", Chicago's Jefferson Award, Best Supporting Actress for Electricidad & Best Actress Mother Courage, SF Bay Area Critics Circle.
John J. Concado
(Peter) John J. Concado aka Juanjo (Peter/Pedro, Citizen's Watch). The Public: Romeo y Julieta (Mobile Unit). Recent: Television: "The Deuce", HBO; "FBI: Most Wanted", CBS. Off-Broadway/NY credits: Locusts Have No King (INTAR Theatre), The Enclave (Rattlestick Theater), Only You Can Prevent Wildfires (Ricochet Collective), Bamboo in Bushwick (Working Theater), Mariela en el desierto (Repertorio Español). Film: Orgami, Paris is in Harlem, The Rainbow Experiment, 42 Seconds of Happiness, Argentinian Intervention. Games: Red Dead Redemption 2, Dead Space 3 (Dr. Earl Serrano). Bilingual VO/commercial artist and frequent voice of Fox Deportes. www.johnconcado.com or @concado
Hiram Delgado
(Tybalt) Broadway: Take Me Out (Martinez). Television: Guest appearances on CBS's "Prodigal Son," "The Code," and "Madam Secretary." Off-Broadway: Agnes (59E59) Regional: Williamstown Theatre Festival. Film/TV: "The Code," "Madame Secretary," The Vessel. Education: BA, University of Puerto Rico: MFA, NYU Graduate Acting.
Guillermo Diaz
(Gregory) starred as "Huck" on the ABC hit series "Scandal." Diaz's select credits include Film: Halfbaked, Stonewall, 200 Cigarettes, The Terminal for director Steven Spielberg and Cop Out opposite Bruce Willis and Tracy Morgan. TV: "United We Fall" "Social Distance" "High Maintenance" "Broad City" "Girls" "Weeds" and "Chappelle's Show." Diaz can be seen with Britney Spears in her video "I Wanna Go" and in Beyonce and Jay Z's video "Run". Guillermo made his directorial debut with the documentary short film Valley of the Undocumented for Immigrant Heritage Month.
Sarah Nina Hayon
(Lady Montague) is a bicoastal actress. A three-time Drama Desk Award nominee, Hayon is thrilled to be joining this extraordinary project at The Public. She is a proud member of LAByrinth Theater Company, Partial Comfort Productions, and Rising Phoenix Repertory. Recent theater highlights include Seascape (A.C.T. Pam Mackinnon, BACC nomination) We Swim We Talk We Go To War, (Golden Thread Productions, Evren Odchikin), The Gangster of Love (Magic Theatre, directed by Loretta Greco), Water by the Spoonful (The Old Globe, directed by Edward Torres). Her television and film credits include "For Life", "FBI", Netflix's "13 Reasons Why", "Succession", Danny DeVito's "Curmudgeons", "Heirloom", "Unforgettable", "Avatar". She is a proud graduate of NYU's Tisch School Of The Arts.
Kevin Herrera
(Ensemble) A Colombian-American actor who recently graduated from Brooklyn College's MFA in the acting program. Favorite roles at BC include El-Fayoumy in The Last Days of Judas Iscariot and Mr. Candle in The Lesser Magoo directed by Meghan Finn.
Modesto Lacen
(Prince Escalus/Capulet's Cousin) Off-Broadway: Celia: The life & music of Celia Cruz, La Barbería, DC-7: The Roberto Clemente Story. Regional: Art, Medea, Godspell, The boys in the band, Hamlet, Infinito enquanto dure, Barceló con Hielo, Gardel(Repertorio Español) Film: La última gira, Satos, Tu me manques, Fistful of Dirt, He matado a mi marido, Dirty Dancing 2 TV: "Celia" (Hulu), "The White Slave" (Netflix), "Nicky Jam: El ganador" (Netflix), "StartUp" (Crackle), "Relaciones Peligrosas" (Telemundo). Education: University of Puerto Rico, BFA Training: Circle in the Square, Public Theater's Shakespeare Lab, NYU School of Professional Studies. www.modestolacen.com
Florencia Lozano
(Capulet) Pershing Square Theatre, Signature (RINSE, REPEAT), LAByrinth (Devil of Choice, Dirty Story), Public (Macbeth), Playwrights' Horizons (Placebo), Movement Theatre Co (And She Would Stand Like This..), Ensemble Studio Theatre (Winners), MTC (Where's My Money?), MCC (Last Easter), Second Stage (Privilege), the 52nd Street Project. Member at EST and LAByrinth, Usual Suspect. Film: The Ministers, Perfect Stranger, Far Away Eyes and Life After You, which she also co-wrote and produced. TV: "GOSSIP GIRL", "Kevin Can Wait", "UGLY BETTY", "LAW & ORDER: SVU&CI", series regular on "NARCOS" and "One Life To Live". The play she wrote underneathmybed was produced at the Rattlestick and won HOLA's Best New Play award.
Irene Sofia Lucio
(Mercutio) Broadway: Slave Play, Wit. Off Broadway: Slave Play, Love and Information(NYTW), Orange Julius (Rattlestick), Undertaking (BAM), King Liz (Second Stage), We Play for the Gods (WP). Regional Credits: Yale Rep, Studio Theater DC, Cal Shakes among others. TV: "The Americans," "Bartlett," "Madam Secretary," "Gossip Girl," "Casi Casi." Co-Creator of BUTS Webseries, (NBC Short Film Festival winner, Imagen Award Nom). Education: Princeton and Yale School of Drama. Native of San Juan, Puerto Rico.
Keren Lugo
(Sister Joan) The Public: Privacy. Off Broadway: Actually, We're F*cked(Cherry Lane Theatre), Two Mile Hollow (Women's Project). Regional: Girls, Scenes From Court Life (Yale Repertory Theater), Water by The Spoonful (Mark Taper Forum), Men on Boats (Baltimore Center Stage), Women of Padilla (Two River Theater), Henry V, Our Town(Chautauqua Theater Festival). TV: "New Amsterdam" (NBC), "Orange is the New Black" (Netflix), "The Americans" (FX). Education: MFA NYU Graduate Acting.
Benjamin Luis McCracken
(Paris's Page) Born in Guatemala and raised in New York City. He is a freshman at Fiorello H. LaGuardia High School of Music & Art and Performing Arts. He is pleased to return to The Public Theater in Romeo Y Julieta after making his professional stage debut in Luis Alfaro's Mojada (Acan). He also played Gabe in a staged reading of Crashing at Yale School of Drama. Film: Extremely Loud and Incredibly Close. TV: "The Path", "Sesame Street". Web Series: "Slime!".
Julio Monge
(Friar Lawrence) The Public: Oedipus El Rey, Antony and Cleopatra, Henry VIII, Pericles, Much Ado About Nothing, Dancing on Her Knees, and Hamlet. Broadway: Jerome Robbins' Broadway, Chronicle of a Death Foretold, Lincoln Center's Twelfth Night, Man of La Mancha, Paul Simon's The Capeman, Fosse, and On Your Feet. Other credits: Quiara Alegría's Miss You Like Hell, Victoria Thiérrée Chaplin's L'Oratorio D'Aurelia, and Michael John LaChiusa's Los Otros. Film: Recently collaborated on Steven Spielberg's new film version of West Side Story (December 2021) as part of the writing team and as artistic consultant.
Javier Muñoz
(Paris) Broadway: Hamilton (Richard Rodgers Theatre); In the Heights (Richard Rodgers Theatre); Off-Broadway: A Sign of the Times (Ars Nova); Two Gentlemen of Verona (Shakespeare Theatre Co.); The New Englanders (MTC); Working: A Musical (Encores!); Regional: Into the Woods (Oregon Shakespeare Festival); Richard II (Oregon Shakespeare Festival); Cubamor (New Works Festival); FILM: THREE MONTHS; MONUMENTS; TV: "Shadowhunters," "Blindspot" "Full Frontal with Samantha Bee"; Education: NYU, BFA in Theatre.
Lupita Nyong'o
(Julieta) is a Kenyan actress, producer and author. For her role in 12 Years a Slave Nyong'o received the Academy Award® as well as the Screen Actors Guild® Award, the Critics' Choice Award, the Independent Spirit Award, and the NAACP Award. For her starring role in Jordan Peele's Us Nyong'o received a Screen Actors Guild nomination, the NY Film Critics Association Award for Best Actress, and an NAACP Award. Upcoming she will star in Universal's thriller The 355. Additionally, she will co-produce and feature in Born a Crime. Past credits include Black Panther, Little Monsters, Queen of Katwe, Star Wars: The Force Awakens, Star Wars: The Last Jedi, and Star Wars: The Rise of Skywalker.Nyong'o earned a Tony® nomination for her Broadway role in Eclipsed. Her debut children's book Sulwe is a New York Times #1 Best Seller.
Tony Plana
(Chorus) Broadway: The Boys of Winter, Zoot Suit. Off-Broadway: The Happiest Song Plays Last (Second Stage), Toast, Bang Bang Blues, Rum and Coke (The Public Theater). Regional: Shakespeare Theater Company, Goodman Theatre, Pasadena Playhouse, La Jolla Playhouse, Mark Taper Forum, South Coast Repertory. Film: Bombshell, Roman J. Israel, Esquire, Wasp Network, Pain and Gain, Seneca, JFK, Nixon, Salvador, An Officer and a Gentleman, Lone Star, Romero, Three Amigos, Born in East LA, El Norte, One Good Cop, Havana, Half Past Dead, Goal! Television "Ugly Betty" (ALMA, IMAGEN, Golden Satellite Awards), "Resurrection Blvd." (ALMA Award, 2 Nominations) Recurring: "David Makes Man", "The Good Fight", "Mayans MC", "Super Store", "The Punisher", "One Day at a Time", "The Affair", "Start Up", "Madam Secretary", "Alpha House", "Desperate Housewives", "24", "West Wing". Movies & Mini-Series: "Fidel", "Noriega", "The Burning Season", "Drug Wars". IMAGEN, NCLR, NALIP LIFETIME Achievement Awards.
David Zayas
(Sampson) The Public: The Little Flower of East Orange. Broadway: Anna In The Tropics (Pulitzer Prize for Best Play 2004). Donmar Warehouse: Jesus Hopped The A Train. Off-Broadway: Our Lady of 121st Street, In Arabia We'd All Be Kings. Member of The Labyrinth Theater Company. Film: Force of Nature, Body Cam, Ride, Tallulah, Annie, The Expendables, 13, Michael Clayton. TV: "Dexter" (2007 Golden Satellite Award for Best Supporting Actor and 2009 SAG Award Nomination for Best Ensemble Cast), "Next", "Deadly Class", "Chicago PD", "Bloodline", "Gotham", "Shuteye", "Seven Seconds", "Quantico", "Saint George", "The Blacklist", "Rescue Me", "Oz".
CREATIVE / EQUIPO CREATIVO.
Ricardo Pérez González
Adaption
Alfredo Michel Modenessi
Spanish Translation
Michael Thurber
Original Music composed and performed
Bray Poor and Jessica Paz
Sound Design
Bray Poor
Audio Supervision
Isaac Jones
Lead Audio Engineer
Beth Lake and Izumi Marie Rosas & Chris Morocco from Black Rose Sound
Audio Engineers
Melissa Valencia
Assistant Audio Engineer
Andrew Wade
Director of Voice and Speech
Julie Congress
Voice Associate
Rocio Mendez
Fight Consultant
Rosie Berrido
Spanish Language Coach
Elliott Forrest
Creative Consultant
Raz Golden
Assistant Director/Script Supervisor
Janelle Caso
Production Stage Manager
Luisa Sánchez Colón
Stage Manager
MEDIA.
ROMEO Y JULIETA WORLD PREMIERE Q&A
Illustrations