SHADOW/LAND
Listen here on the Public Theater Website
Available here or wherever you get your podcasts.
WORLD PREMIERE AUDIO PLAY
SHADOW/LAND

Written by Erika Dickerson-Despenza
Directed by Candis C. Jones

Featuring Te'Era Coleman (9-1-1 Caller), Lizan Mitchell (Magalee), Lance E. Nichols (9-1-1 Dispatcher and Caller), Lori Elizabeth Parquet (9-1-1 Dispatcher and Caller), Sunni Patterson (Griot), and Michelle Wilson (Ruth).

Tow Playwright-in-Residence and Laurents/Hatcher Foundation Award winner Erika Dickerson-Despenza joins The Public's digital stage with an audio production of SHADOW/LAND, a harrowing new drama set amid the ongoing devastation of Hurricane Katrina. Ruth coaxes her mother, Magalee, to sell Shadowland, the family business and New Orleans's first air-conditioned dancehall and hotel for Black people. But as Hurricane Katrina begins her ruin, Ruth is forced to wrestle with all that she's ready to let go. Directed by Lilly Award winner Candis C. Jones, SHADOW/LAND is the first installment of a 10-play cycle traversing the Katrina diaspora in an examination of the ongoing effects of disaster, evacuation, displacement, and urban renewal rippling in and beyond New Orleans.

Three-part discussion series "The Clearing" will accompany audio play and be hosted by Soyica Diggs Colbert and feature Sheila Foster, Shana M. Griffin, Jack Phillips Moore, Cara Page, Imani Perry, and Lauren A. Whitehead.

DIVE DEEPER INTO SHADOW/LAND
PRODUCTION DETAILS.
LISTEN TO SHADOW/LAND
Each of the episodes are now available here as a podcast, and will also be available for download wherever you get your podcasts until April 13, 2022 at 11:59PM.
For the optimal experience of the sonic landscape of the play, we recommend listening with over-the-ear headphones as the first option, earbuds as the second option, and an external or Bluetooth speaker as a third option.







Run Time of SHADOW/LAND is approximately 70 minutes.
Run Time of The Clearing, Part 1: A Useable Past is approximately 26 minutes.
Run Time of The Clearing, Part 2: Imagining and Building New Structures is approximately 16 minutes.
Run Time of The Clearing, Part 3: Healing is approximately 19 minutes.



SHADOW/LAND will be offered with an Open Caption video shortly after its audio premiere. If you have questions or concerns, need assistance, or an accommodation not mentioned above, please contact us at [email protected].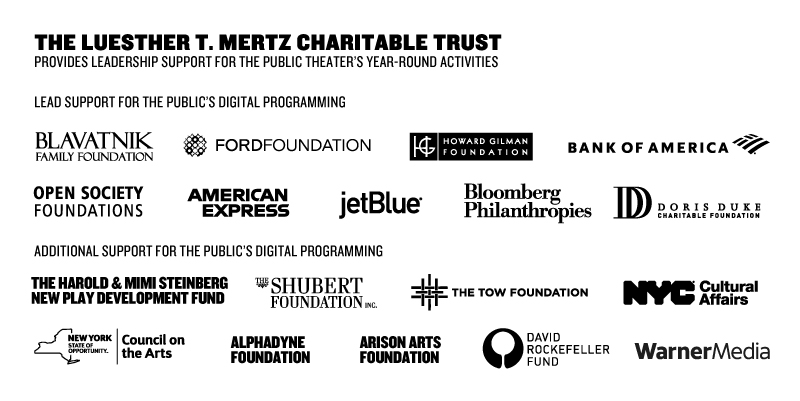 Cast.
Te'Era Coleman
(9-1-1 Caller). originally from Louisville, K.Y., holds a BFA in Acting and minors in Musical Theatre and Dance from Point Park Conservatory. Coleman is a member of the NOLA Project Theatre Company and is expanding her artistic home to New York City. Some of her beloved credits include Harry and The Theif (Mimi), Men on Boats (Old Shady), Our Lady of 121st Street (Inez), All The Way (Coretta Scott King), and Ma Rainey's Black Bottom (Dussie Mae). When Coleman is not acting, she is pursuing her MBA in information technology at Pace University and living her best life.
Lizan Mitchell
(Magalee) has appeared on Broadway in Electra, Having Our Say, and So Long on Lonely Street. Her Off-Broadway credits include Passages (SoHo Rep),The First Noel, Brownsville Song, Cell, Rosmersholm, For Colored Girls (25th Anniversary), Gum, and Ma Rose and Salt. She has been seen regionally in Richard III (The Shakespeare Theatre), My Lord What A Night (CATF), Pride and Prejudice (Rep. Theater of St. Louis), The Tempest (Old Globe), Skeleton Crew (Trinity Rep), A Raisin in the Sun (Arena Stage), The Good Peaches (Cleveland Play House), The House That Will Not Stand (Yale Repertory, Berkeley Repertory, Victory Gardens), Dead and Breathing (CATF, National Black Theater UK premiere), and A Trip to Bountiful (Cincinnati Playhouse, Roundhouse Theater). Film and TV credits include Detroit, "Unbreakable Kimmy Schmidt," "Deadbeat," We'll Never Have Paris, "Golden Boy," "John Adams," "The Good Wife," The Human Stain, The Preacher's Wife, "Sesame Street," and "The Wire."
Lance E. Nichols
(9-1-1 Dispatcher and Caller). A veteran actor/coach with over 200 IMDB credits in film, television, commercials and theatre. Nichols is a native of New Orleans who lived and worked in Los Angeles as an actor for 25 years before returning to his hometown in 2002. Hurricane Katrina displaced him and his family again in August 2005 back to Los Angeles for 14 months where he continued to steadily work. He returned permanently to New Orleans in November 2006 where he currently resides. His credits span four decades with such television shows as "Cheers," "Third Rock From The Sun," "Mad About You," "The Drew Carey Show," "Fresh Prince of Bel Air," "Charmed, "Buffy The Vampire Slayer," "NYPD Blue," "ER," "Martin," "The Jamie Foxx Show," and "The Steve Harvey Show." He has had recurring roles on HBO's "Treme," "House of Cards," "Into The Badlands," and currently, "Queen of the South." You can catch him now in the AppleTV film Palmer with Justin Timberlake, as well as the Amazon Prime limited series "Shepherd."
Lori Elizabeth Parquet
(9-1-1 Dispatcher and Caller). Off-Broadway credits include Macbeth and Dispatches From (A)mended America. Off-Off Broadway includes The Providence of Neighboring Bodies (Dutch Kills Theater/Ars Nova), The Honeycomb Trilogy: Sovereign (Gideon Productions), and Medea (Phoenix Theatre Ensemble). International credits include Pillars of Society at Teater Ibsen in Skien, Norway, The Providence of Neighboring Bodies at the Edinburgh Fringe Festival. She is the 2019 winner of the New York Innovative Theatre Award for Outstanding Actress in a Lead Role for her performance in Flux Theatre Ensemble's Operating Systems. Parquet is a native of New Orleans, Louisiana and holds a B.A. in Theatre Arts from Cornell University.
Sunni Patterson
(Griot). New Orleans native and visionary, Sunni Patterson, is an internationally acclaimed poet, performer, workshop facilitator, certified life coach/spiritual consultant, and initiated priestess. She began her career as a full-time high school teacher, and much of her life since has been devoted to serving as a cultural worker and activist. Through art, poetry, and praise (ancestral remembrance), Patterson encourages dialogue, connectivity, and healing. Her artistry and gift has allowed her to grace a plethora of stages and platforms. Patterson is a 2020 John O'Neal Cultural Arts Fellow, and currently serves as a Resident Artist for both the City of New Orleans' Claiborne Corridor Cultural Initiative and Junebug Productions.
Michelle Wilson
(Ruth) is featured in the Emmy-winning Apollo Theater documentary, and participated in the HBO Special of Ta-Nehisi Coates', "Between the World and Me." She may be seen on the big screen as Sarita in Premature, as Pollok in The True Adventures of Wolfboy, and in The Rest of Us as Staci's Mom. In her most recent stage appearance in NYTW's The House That Will Not Stand, she called on spirits as the other-worldly Marie Josephine. Wilson is best known for her work in Lynn Nottage's Pulitzer Prize-winning Sweat, originating the role of Cynthia at The Public before moving to Broadway and receiving three Tony Award nominations including Best Featured Actress for Wilson. Wilson wields powers as Sara Jordan in Steven Spielberg's "Amazing Stories," Signs of Life episode. Other notable TV appearances include "The Good Fight," "Blue Bloods," "Madame Secretary," and more. More theatre credits include the Broadway production of A Raisin in the Sun, Detroit '67, Follow Me to Nellie's, Fahrenheit 451, Two Trains Running, The People Before the Park, and others. She looks forward to the release of the Adrien Brody led film, Clean, previously slated to debut in the 2020 Tribeca Film Festival.
Creative.
Erika Dickerson-Despenza
Playwright
Delfeayo Marsalis
Original Music Composer
Palmer Hefferan
Sound Design
Will Pickens
Audio Coordination and Recording Engineer
Black Rose Sound (Izumi Rosas and Chris Morocco)
Lead Audio Engineering
Twi McCallum
Audio Engineer
Lauren A. Whitehead
Dramaturgical Consultant
Soyica Colbert
Creative Content Producer
Dawn-Elin Fraser
Dialect Coach
Kamra A. Jacobs
Production Stage Manager
Press.
Erika Dickerson-Despena's play about Black women struggling to survive Hurricane Katrina gets an EAR-TINGLING podcast production.
Director Candis C. Jones creates such a riveting production that one's couch practically becomes Shadowland, the landmark jazz club and hotel.
SHADOW/LAND is a poetic force to be reckoned with. Mixing jazz and jook joint writing, Erika Dickerson-Despenza presents a vibrant play with a reckoning with the past.
The intimacy of the sound design shook my bones. I felt it deeper than I expected, saw the colors, danced to the music.
MEDIA.
Rehearsal Photo