SUFFS
Newman Theater
March 13 - May 29, 2022
Run Time: 2 hours and 45 minutes, including a 15 minute intermission
World Premiere Musical
SUFFS
Book, Music, and Lyrics by Shaina Taub
Music Direction and Music Supervision by Andrea Grody
Choreography by Raja Feather Kelly
Directed by Leigh Silverman

A musical event one hundred years in the making, SUFFS brings to life a complicated chapter in the ongoing battle for the right to vote: the American women's suffrage movement. Written by and featuring one of the most exciting new voices in theater, Shaina Taub, this epic new musical takes an unflinching look at these unsung trailblazers. In the seven years leading up to the passage of the Nineteenth Amendment in 1920, an impassioned group of suffragists—"Suffs" as they called themselves—took to the streets, pioneering protest tactics that transformed the country. They risked their lives as they clashed with the president, the public, and each other. A thrilling story of brilliant, flawed women working against and across generational, racial, and class divides, SUFFS boldly explores the victories and failures of a fight for equality that is still far from over.


DIGITAL PROGRAM
CALENDAR.
Tickets
Tickets, now through May 1 are $120, plus fees
Tickets, beginning May 2 are $125, plus fees
Public Supporter and Partner tickets start at $85
View the Newman Theater seating chart

SUFFS extends through May 29:
Public Partner & Supporters log in to access
General access begins Tuesday, April 12 at 2PM ET

Become a Public Theater Partner or Supporter
Take advantage of Priority Access periods, savings on tickets, and a host of other benefits. At the same time, you'll be providing vital support in the creation of the art, music, and theater available in your 21/22 season. Join in today.
American Express® Presale & Card Member Performance
Enter code AMEXPRE22 in the promo code box to access tickets beginning Tuesday, Nov 23 at 12PM ET to Tuesday, Nov 30 at 11:59PM ET. Join us for an American Express® Card Member performance on Friday, April 22 at 7:30PM ET. Learn more about American Express® Seating Options.
Free & Discounted Tickets
A free membership program that delivers weekly email content about The Public, ticket offerings, invitations to special events, and news. Learn more and join in.
Performances with Accessibility Services Offered
Standby Performance Schedule
Holly Gould will perform as "Alice Paul" at the following performances and all Sunday matinees after Opening on Wednesday, April 6:
Sunday, March 20 at 7:30 PM
Sunday, March 27 at 1:30 PM
Sunday, April 3 at 7:30 PM
*Subject to change
PRODUCTION DETAILS.
SUFFS is presented in L-ISA Hyperreal Sound technology by L-Acoustics.

Health & Safety
The Public will require proof of a complete COVID-19 vaccination by the date of attendance for access to the facility, theaters, and restaurant. Complete vaccination is fourteen days following a final dose of the Johnson & Johnson, Pfizer, Moderna, or Astra-Zeneca vaccine. Boosters are encouraged for those eligible under CDC guidelines, but not required. Approved face masks will be always required, including while watching a performance, with exceptions for attendees in Joe's Pub and The Library at The Public, who are actively eating and drinking. For complete health and safety protocols, visit Safe At The Public.
Content and Production Effect Warning
This production uses theatrical haze, open flame, strobing lights, and strobing lights that mimic camera flashes and simulated cigarettes. As sensitivities vary from person to person, please call 212.967.7555 or email us at [email protected] if you have specific questions.

Learn more about production details.
Cast.
Jenna Bainbridge
Harry T. Burn/Ensemble
Tsilala Brock
Dudley Malone
Hannah Cruz
Ruza Wenclawska
Nadia Dandashi
Doris Stevens
Aisha de Haas
Alva Belmont/Phoebe Burn
Stephanie Everett
Understudy
Amina Faye
Robin/Ensemble
Holly Gould
Alice Paul Standby
Cassondra James
Mary Church Terrell
Nikki M. James
Ida B. Wells
Jaygee Macapugay
Mollie Hay/Ensemble
Grace McLean
Woodrow Wilson
Susan Oliveras
Nina Otero-Warren/Ensemble
Liz Pearce
Warden Whittaker/Ensemble
Monica Tulia Ramirez
Understudy
J. Riley Jr.
Phyllis Terrell/Ensemble
Phillipa Soo
Inez Milholland
Angela Travino
Understudy
Ada Westfall
Mrs. Herndon/Ensemble
Aurelia Williams
Understudy
Creative.
Shaina Taub
Book, Music, and Lyrics
Raja Feather Kelly
Choreographer
Toni-Leslie James
Costume Design
Natasha Katz
Lighting Design
Daniel Kluger
Sound Effects Design
Matthew Armentrout
Hair, Wigs and Makeup
Corinne Gologursky
Prop Manager
Andrea Grody
Music Direction and Supervision
Raja Feather Kelly
Creative Consultant
Ayanna Thompson
Dramaturg
Melanie J. Lisby
Production Stage Manager
MEDIA.
Rehearsal Photos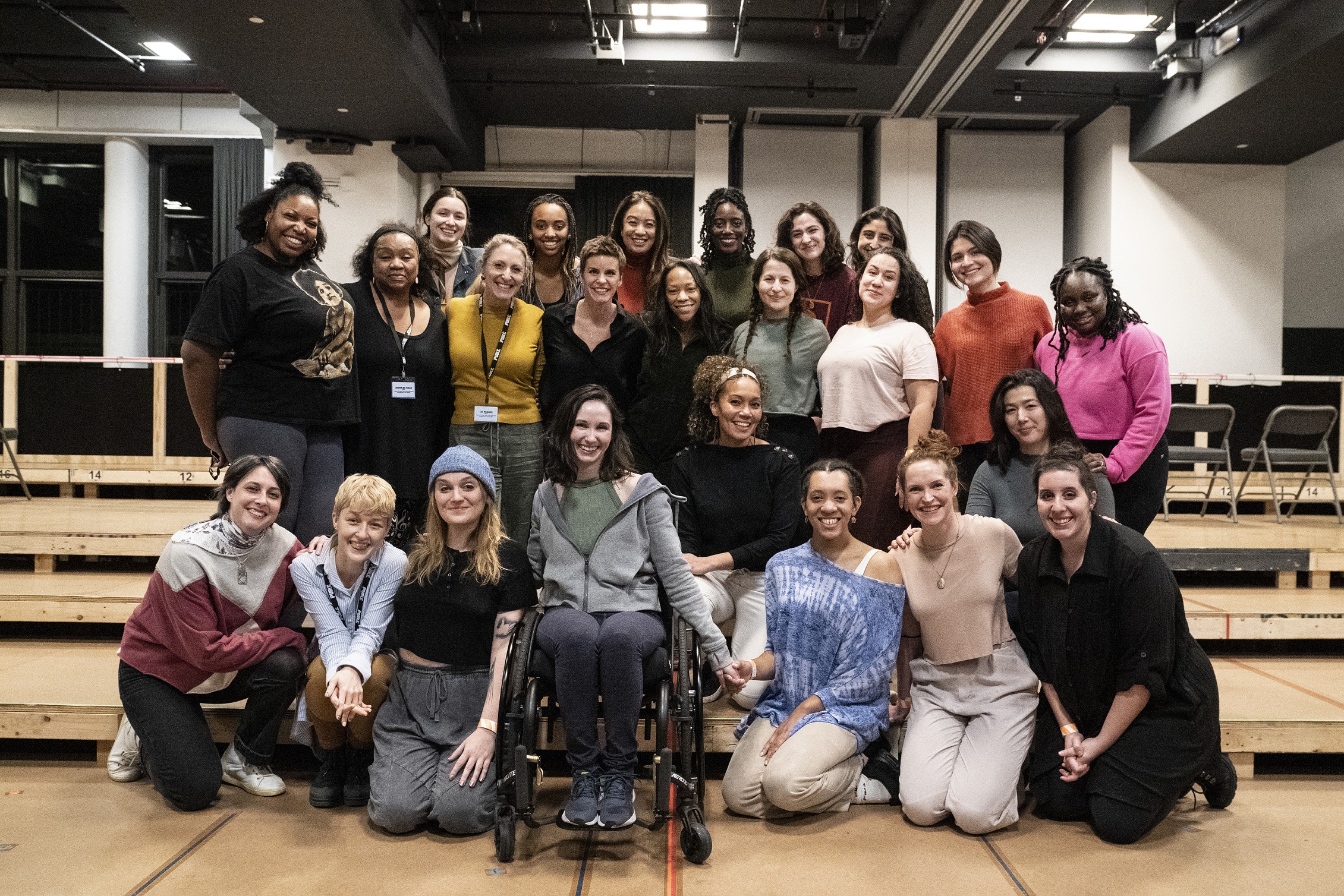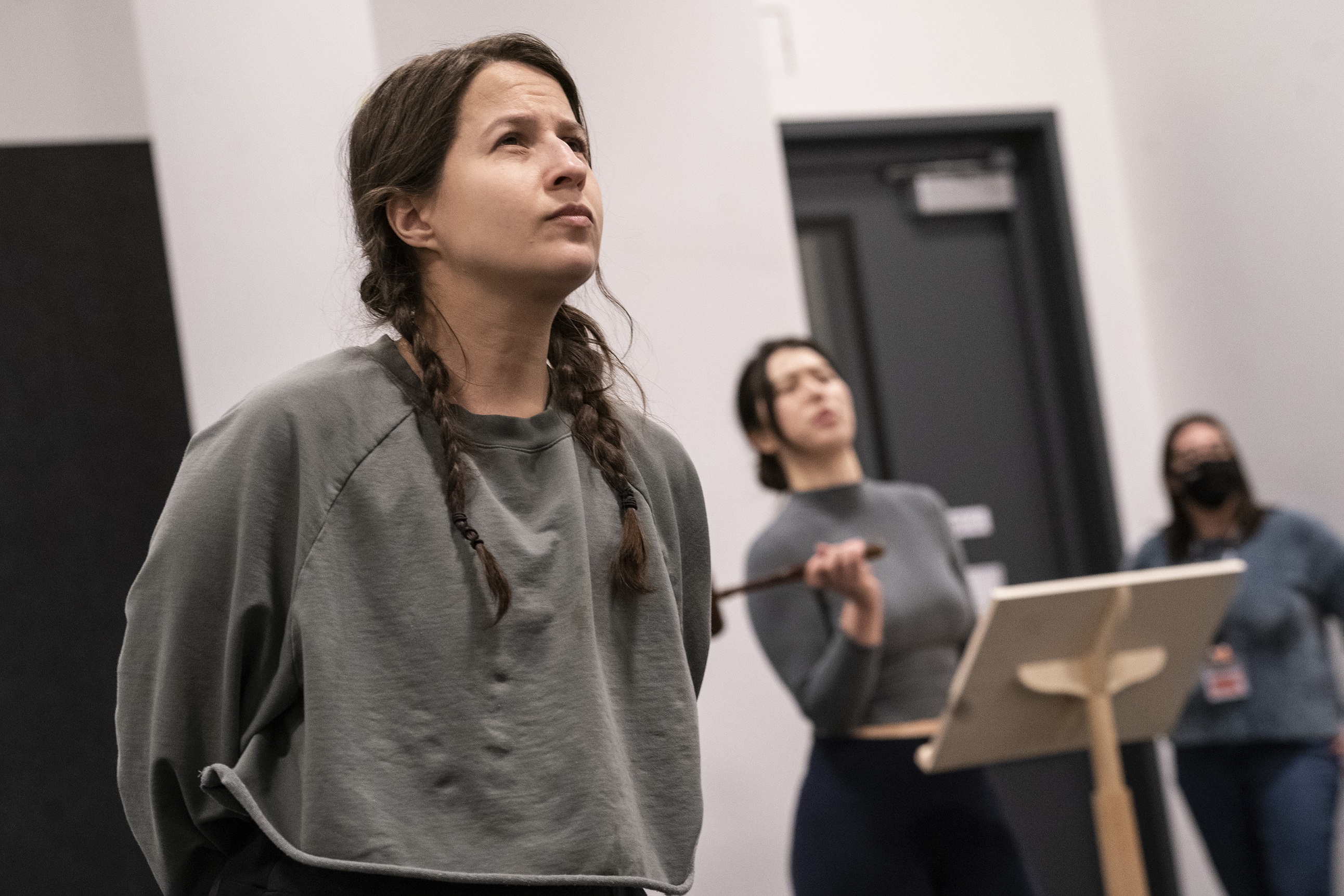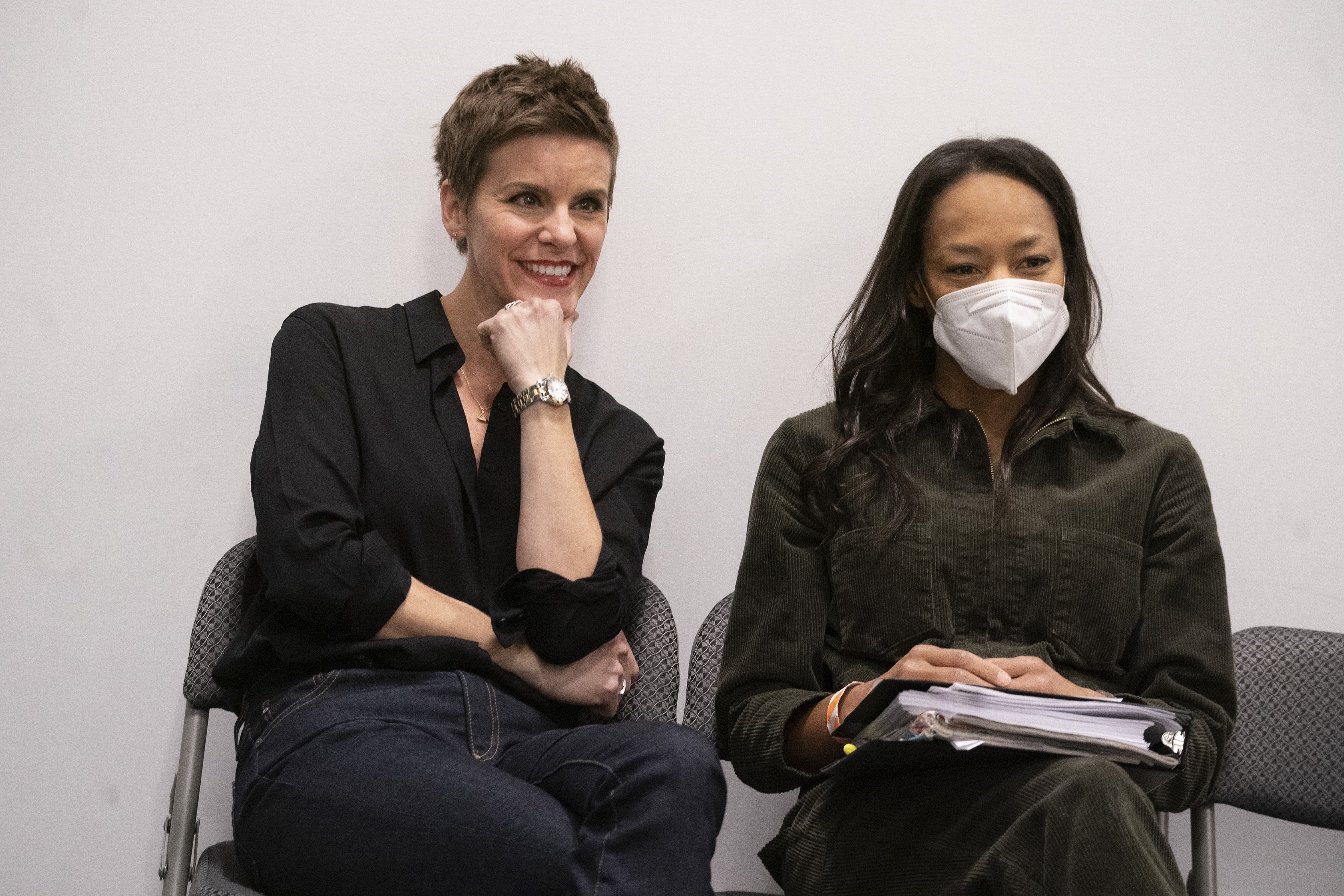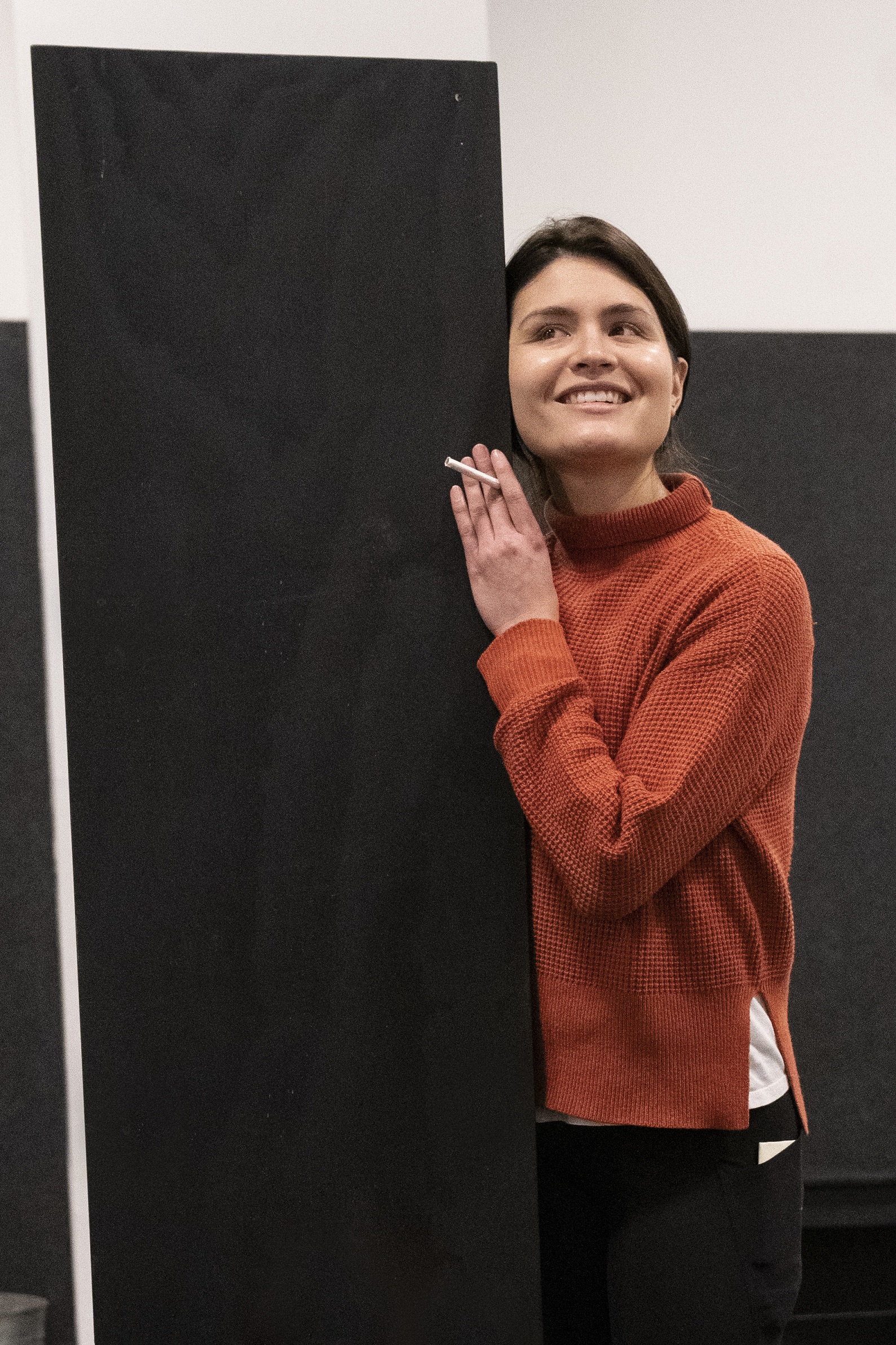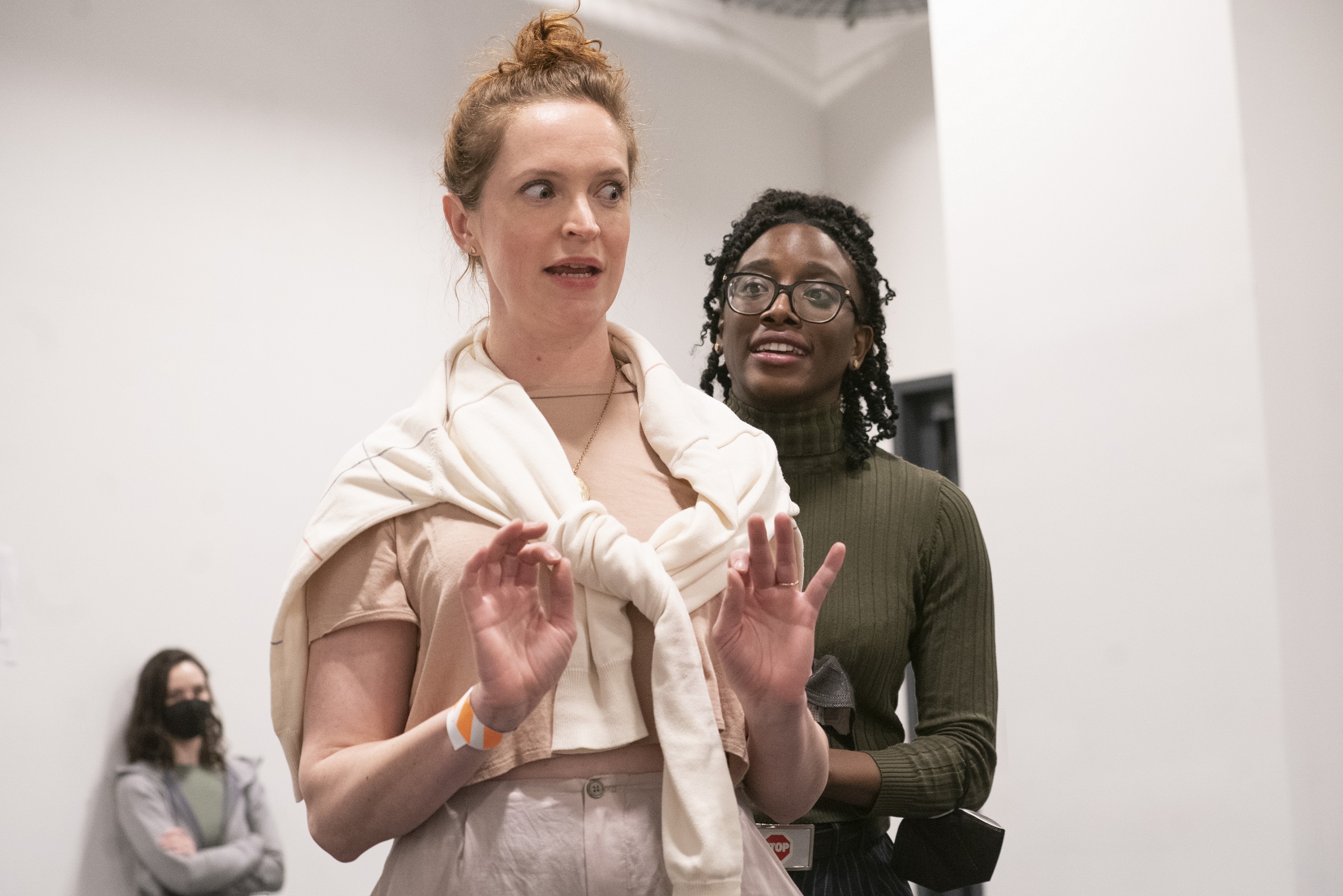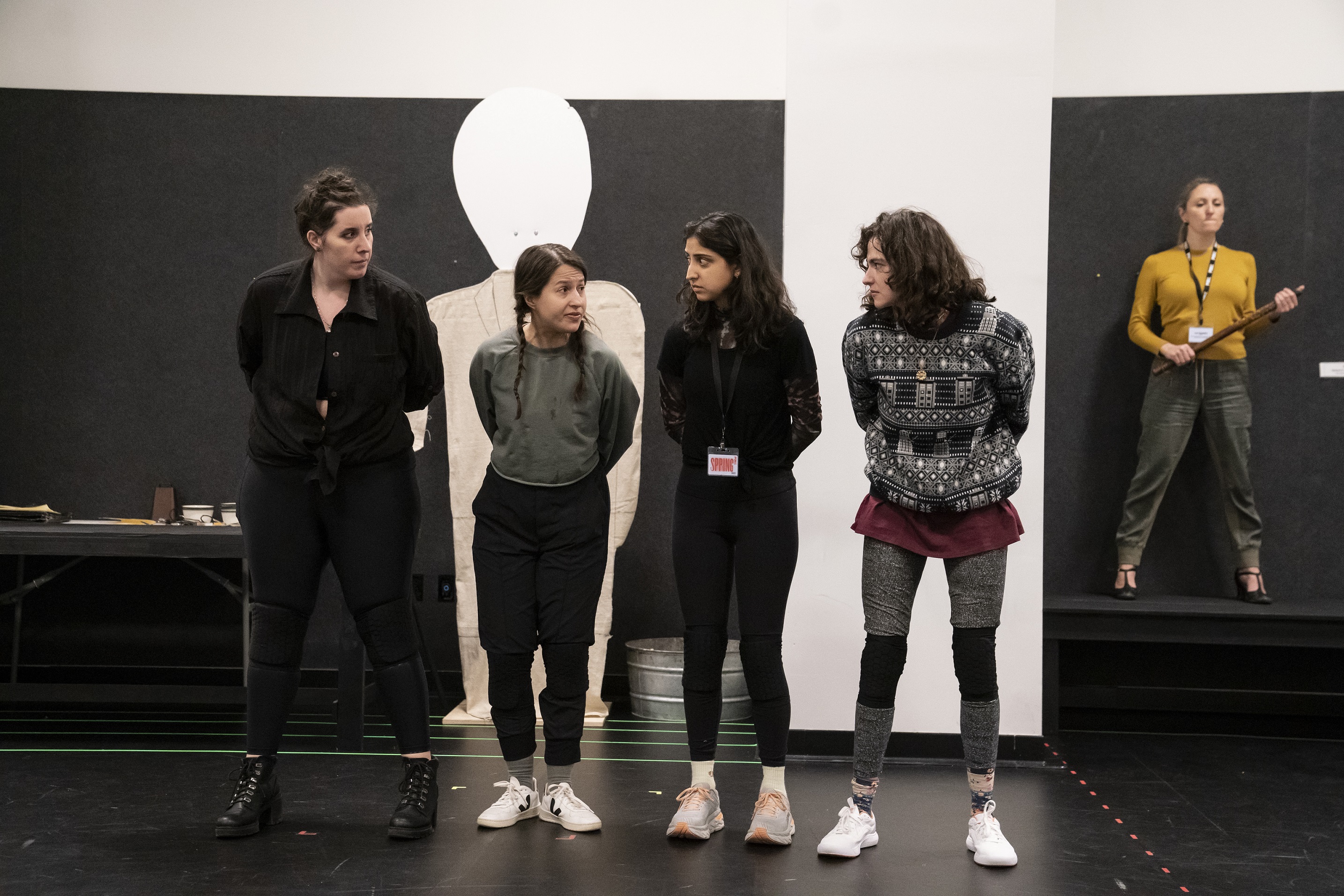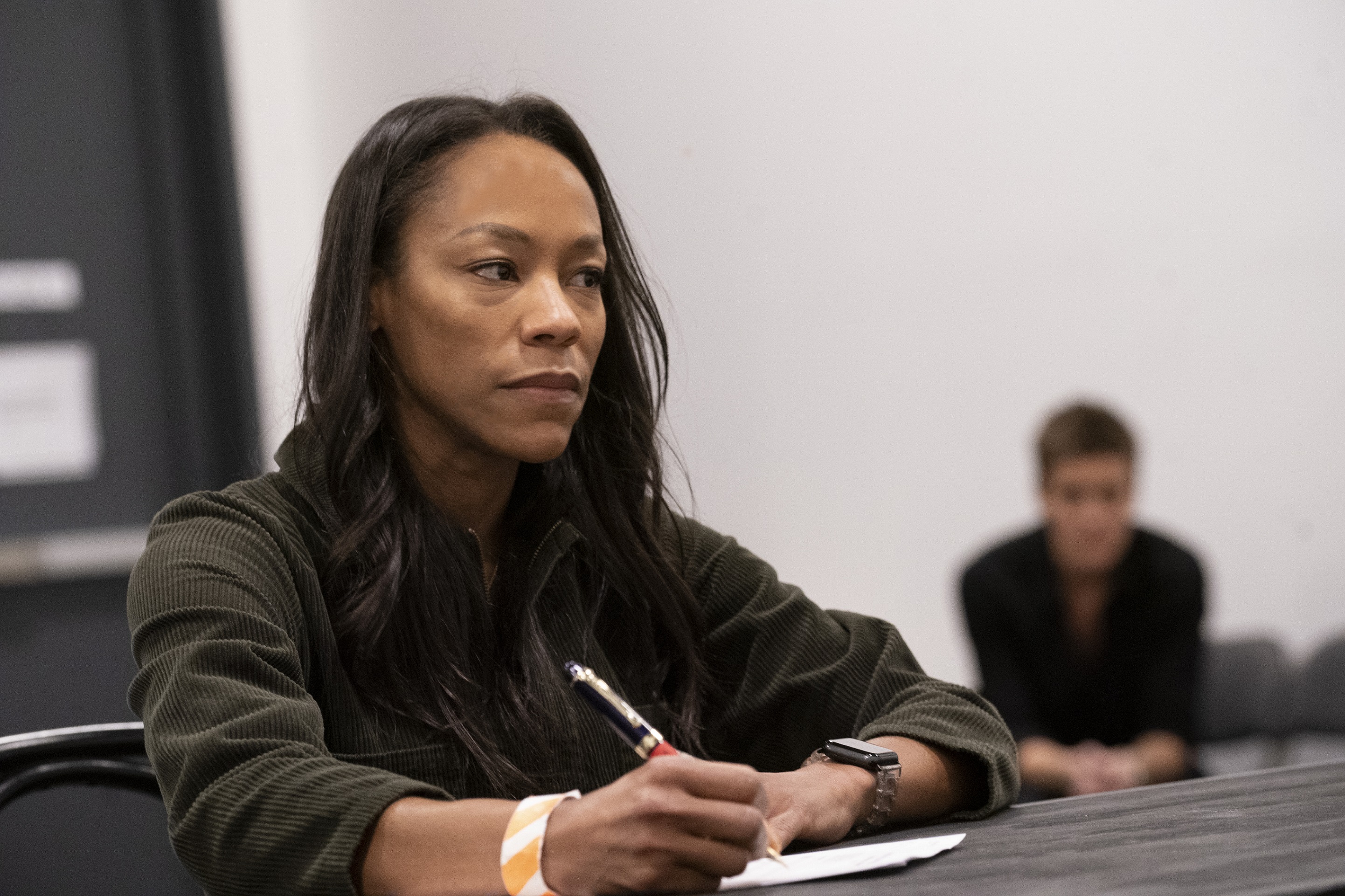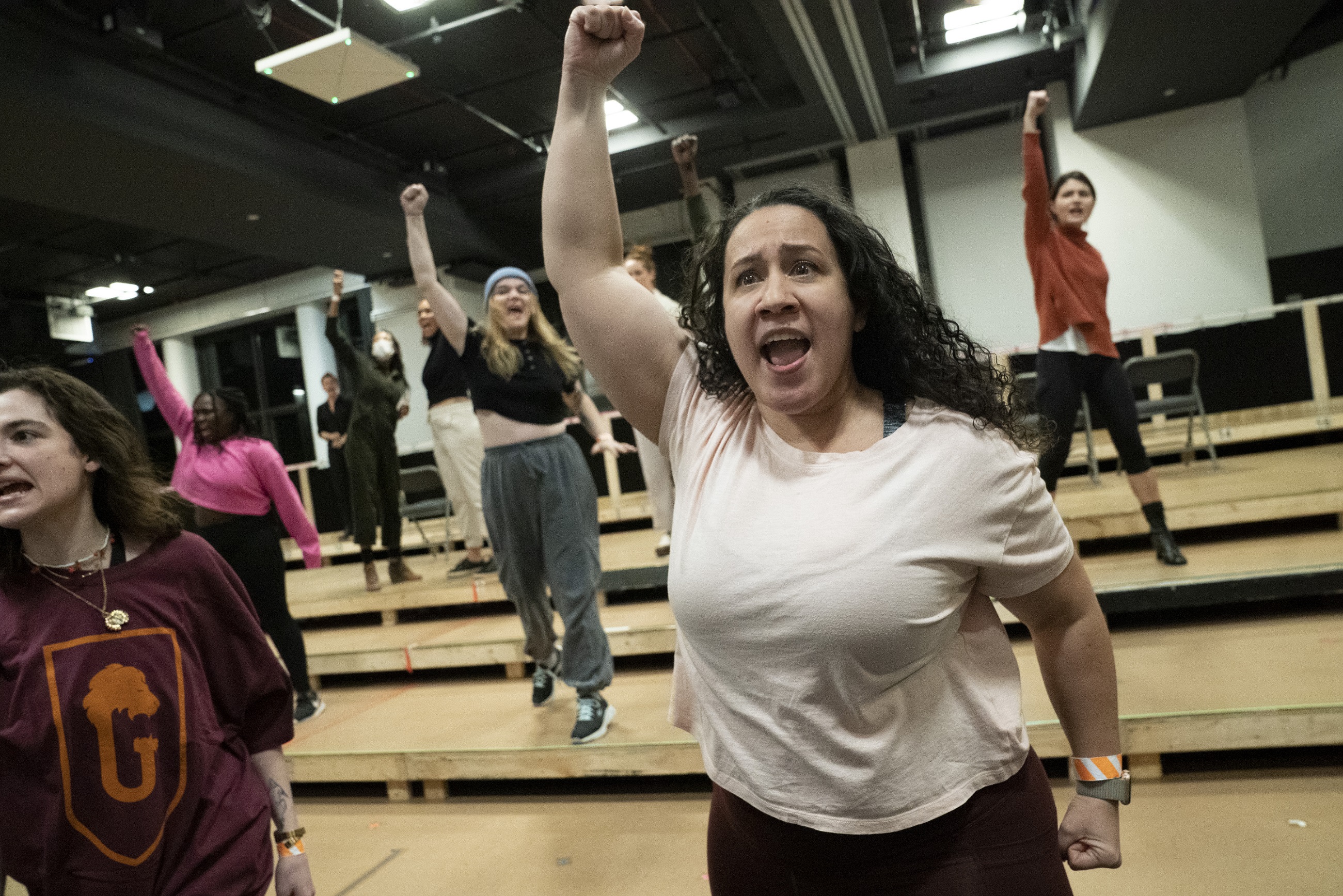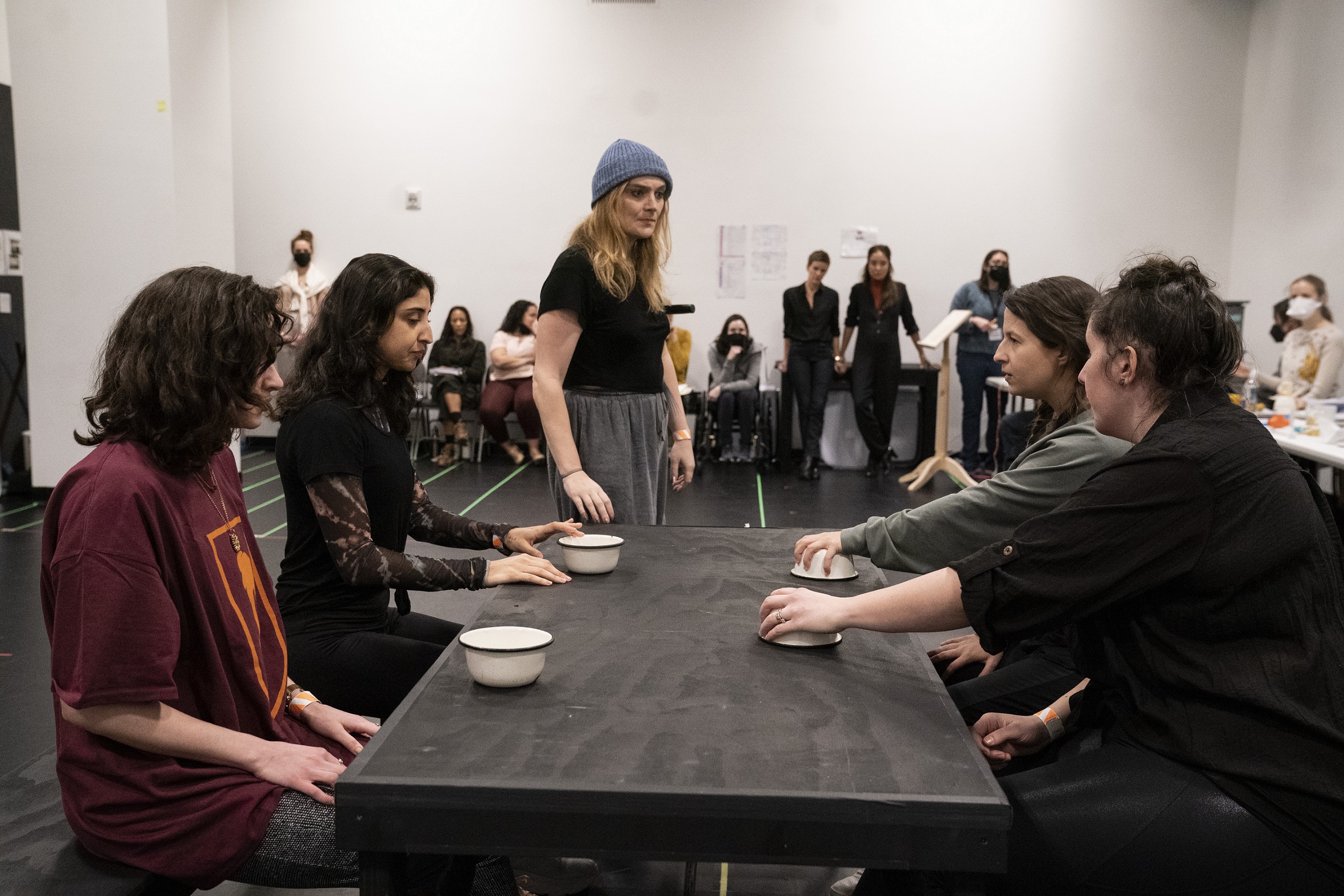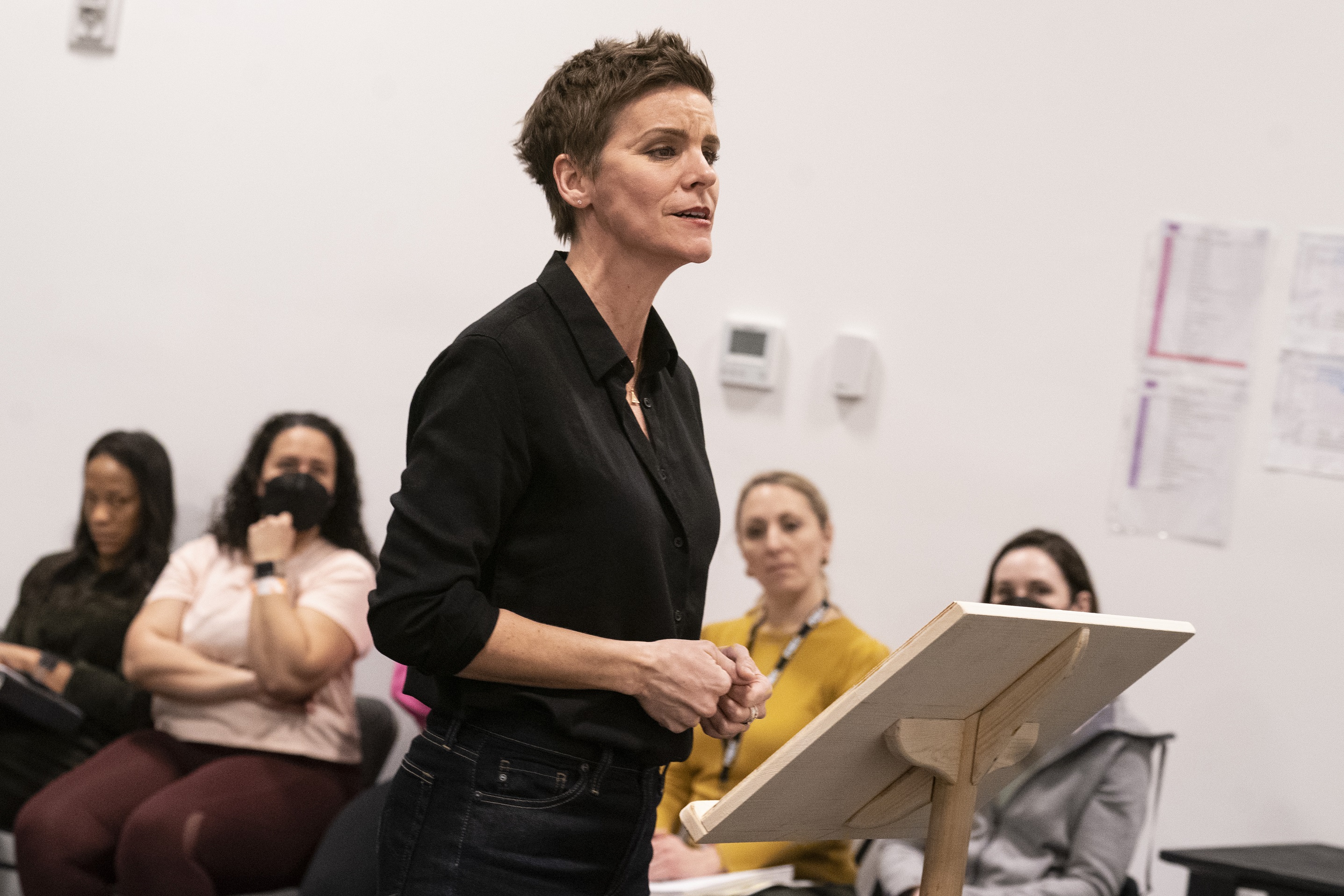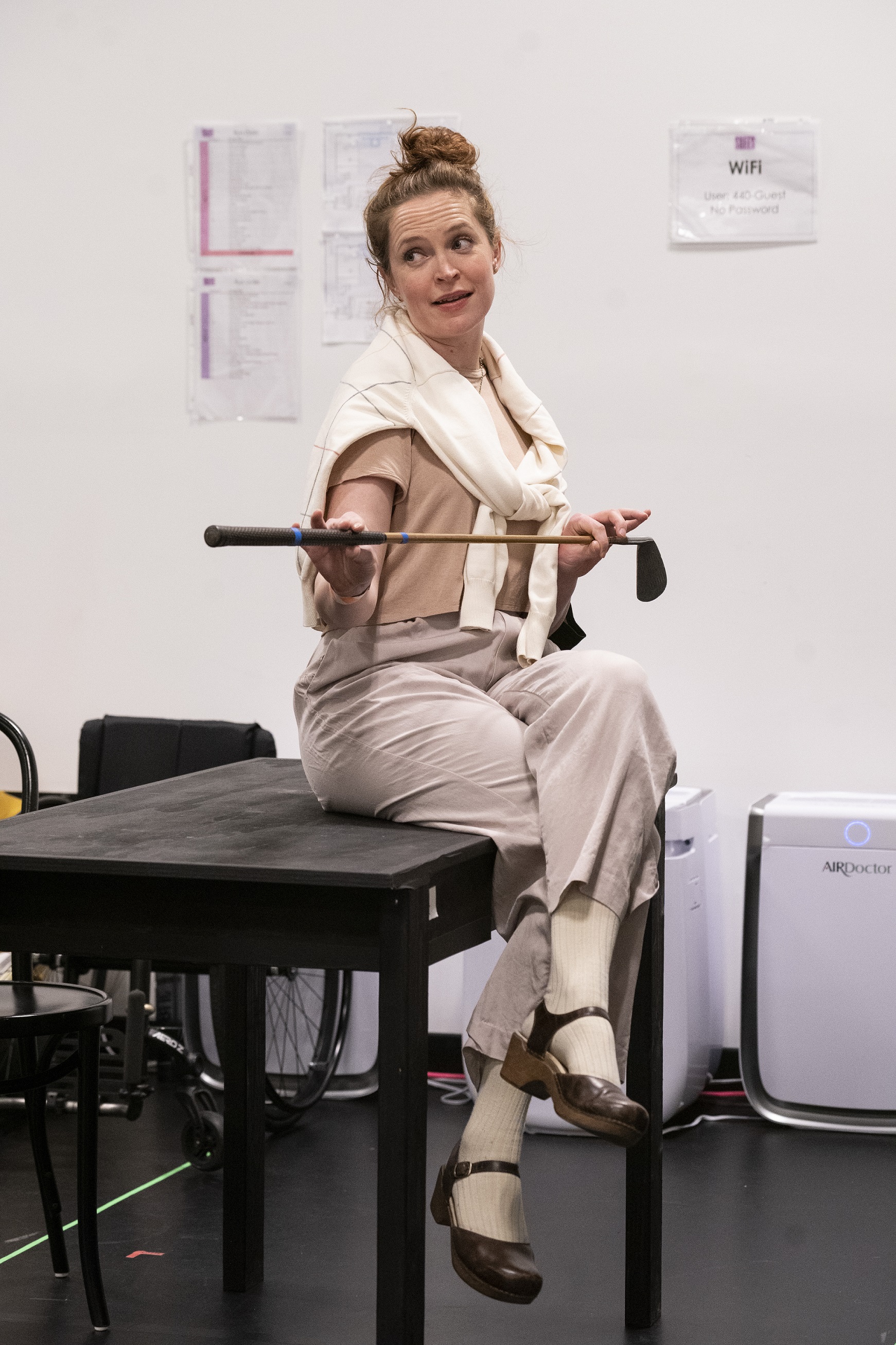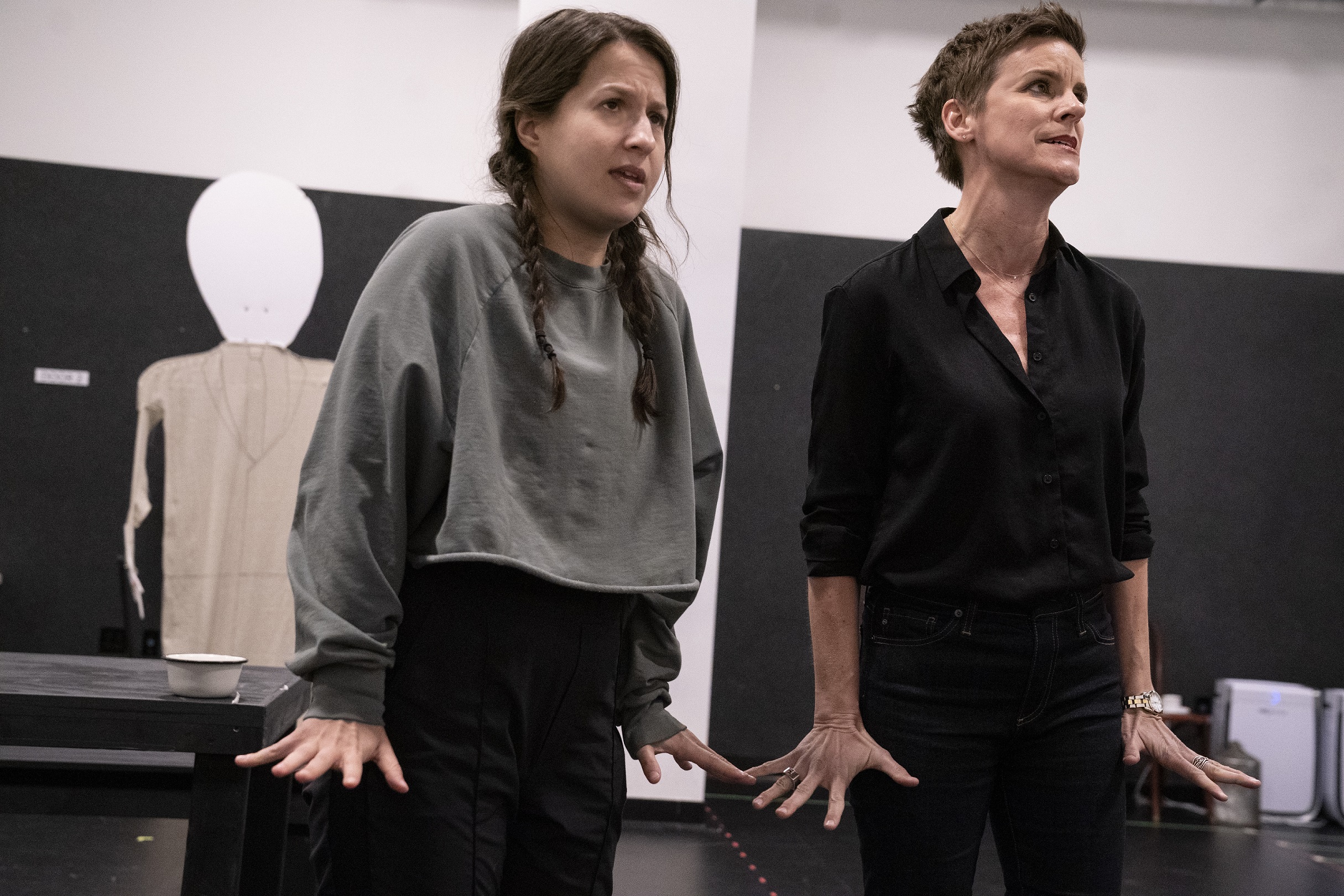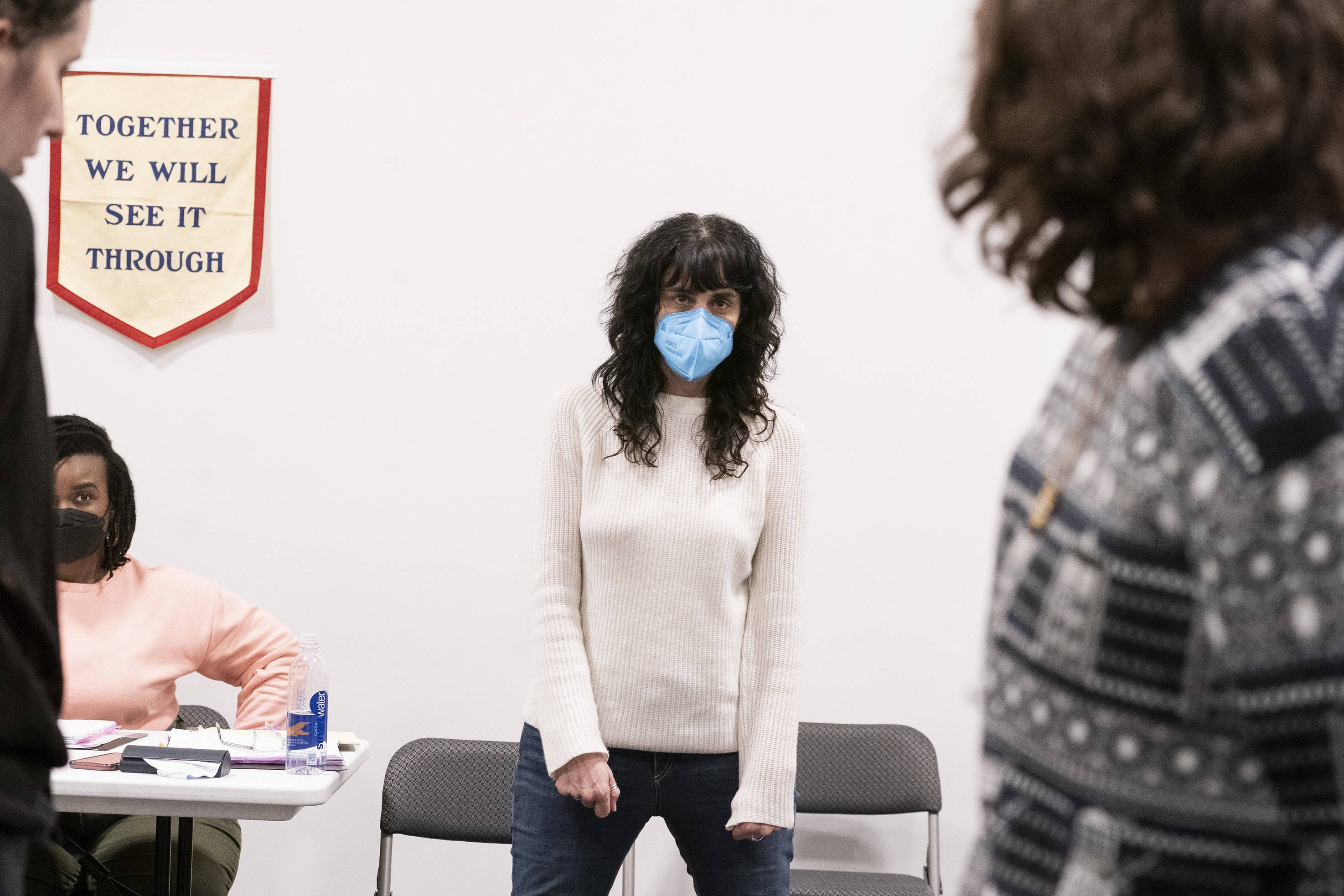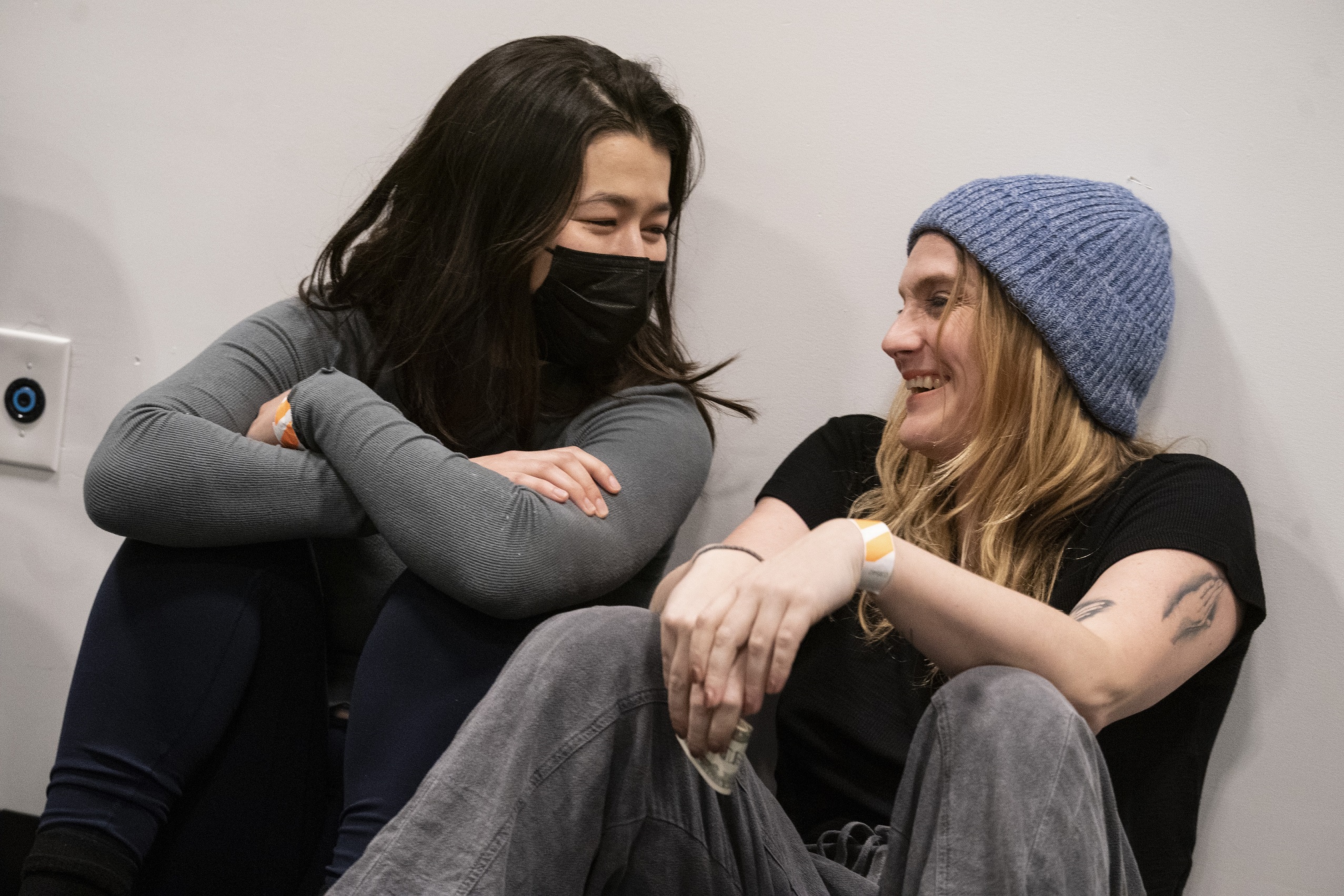 SPONSORS.
Support for SUFFS provided by an Edgerton Foundation New Play Award, the CLAWS Foundation, the Laurents / Hatcher Foundation, The Kors Le Pere Foundation, and The Diamonstein-Spielvogel Foundation.