THE SEED PROJECT
The Seed Project: A Public Works National Public Art Project
The Public Theater Facade
On Display October 29-November 2 and November 4-10. On repeat from 7:00PM - 12:35AM EST
Run time: 1 hour - On repeat starting from 7:00PM - 12:35AM EST
Large-Scale Visual Projection Project to Cover the Facade of The Public
This is a rare moment of intense shared experience across our country. Given the antiracist uprising in the U.S. and the global pandemic, the theaters in the Public Works National Cohort feel called to reimagine how to be of service to their communities. This cohort of community artists is activating their creativity to reimagine spaces for collective artmaking and believes that there is strength and joy to be found in envisioning the future together. This artistic call to action has resulted in THE SEED PROJECT, an ambitious work of collaborative and participatory art across the nation and in New York City. Community members from the Public Works National Partners and Affiliates across the country are responding to the prompt: "Today, I am planting a seed of ..." These offerings for the future are being turned into large-scale pieces of public art, with each theater in the National Cohort creating a unique work of art for its own community.

In New York, Public Works has collected responses from 150 community members from all five boroughs, and is using them to create a large-scale projection that will cover the entire facade of the historic Public Theater at 425 Lafayette Street with offerings for the future of our city. The projections will be designed by Lucy MacKinnon and associate designed by Shih-lien Eugene Yen, using words by and images of the Public Works community, with photography by Jennifer Young.

Share that you're joining us by using hashtags #wearepublicworks and #TheSeedProject on Twitter, Instagram, and Facebook.
PUBLIC WORKS NATIONAL SEED PROJECT PARTNERS.
Dallas Theater Center
Public Works Dallas responded to the prompt "Today I am planting a seed of..." through sidewalk chalk art. First, our staff at Dallas Theater Center created messages of hope that we shared with our community. Then our community was invited to respond. Our community members used sidewalk chalk, wrote handwritten messages and used art supplies they had at home to create pictures and words of joy and encouragement. The team at DTC compiled all of the art into a video montage and the artwork was shared in a digital slideshow at our campus in downtown Dallas.
Long Wharf Theatre
As part of a national initiative with our Public Works partner theatres to provide offerings for the future of our communities, Long Wharf Theatre asked our supporters to respond to the prompt "Today, I am planting a seed of…" in ten words or less. Repurposing a backdrop designed by Michael Yeargan from our 2016 production of The Most Beautiful Room in New York, members of Long Wharf Theatre's production staff translated the responses into a graffiti collage on a section of the drop (roughly 8' tall by 6' wide). The idea was to reenvision a piece of our theatre's past in a way that reflects how we hope to move forward in partnership with our community. We hope to eventually display the piece at some of our community partner organizations.

Check out Long Wharf Theatre's Instagram.
Seattle Rep
Seattle Rep's community responded to the prompt "Today I am planting a seed of..." through the medium of paper. Submissions included original poetry, drawings, collage, as well as simple phrases that are far from simple in meaning. The spirit of these submissions was incorporated into a mural conceived of and painted by Charge Scenic Artist Ruth Gilmore. We've placed this wish for our collective future in the backstage area where we gather during rehearsal and performances so that we are reminded of the resilience of this intentional community and the value of having the arts in your life every day.
Check out Seattle Rep's YouTube Channel.
Check out Seattle Rep's Facebook.
Theatre Under The Stars
Theatre Under The Stars gathered the voices of Public Works Houston participants to once again create music together in a time of social distancing. Using participants' ideas as the focal point of the piece, their voices became creative encouragement in building a better, brighter, and more equitable future. The piece is being shared across all virtual platforms in hopes of inspiring others to begin planting seeds of positive change. Music by Jacob Shideler. Video art created by Erick Velazquez.

Check out Theatre Under The Stars Instagram.
Tulsa Performing Arts Center and Trust
As part of a collaboration with the Public Works National Cohort, The Orbit Initiative asked the communities of Tulsa to answer the prompt, "For my community, today I am planting a seed of..." through social media and voicemail. The Orbit Initiative collected responses from over 200 community members across Tulsa. We are using them to create not only this beautiful word cloud, but also an original song written by a local songwriter that expresses our collective longing for and commitment to equity, community, and hope. The song will be released in the spring of 2021 and the word cloud will continue to adapt and change as we grow and learn.
Williamstown Theatre Festival
Williamstown Theatre Festival asked COMMUNITY WORKS alums from across the Berkshires to share one-word responses, in their own handwriting, to the prompt "Today, I am planting the seed of..." Graphic designer Gabriel Drozdov incorporated many of those responses into a piece that is being shared across digital platforms to inspire us all to imagine a better future together.

Check out Williamstown Theatre Festival's Instagram.
Virginia Stage Company
Virginia Stage Company asked our Public Works Virginia and surrounding communities to submit ideas that would complete the prompt "Today I am planting a seed of..." Based on the resulting word cloud, we commissioned artist Mensah Bey to distill the submitted ideas into a central image. According to Bey, "The earth tones in the work reference planting, growth, and community. Ideas of "reflection" can be seen in the figures at the bottom. Their pose insinuates the planting of these collective ideas as we see them reverberate back into the design where we see the fruits of our labor. And cookies, raining cookies to accommodate the input of youth and also reference the surrealism of Rene Magritte." Bey's piece will be shared digitally to inspire us to live out these ideals as we grow together into summer 2021's world premier of The Earth Remembers a new musical by Ronve O'Daniel and Jevares Myrick that celebrates the history of our region here in Hampton Roads, Virginia.
MEDIA.
Photos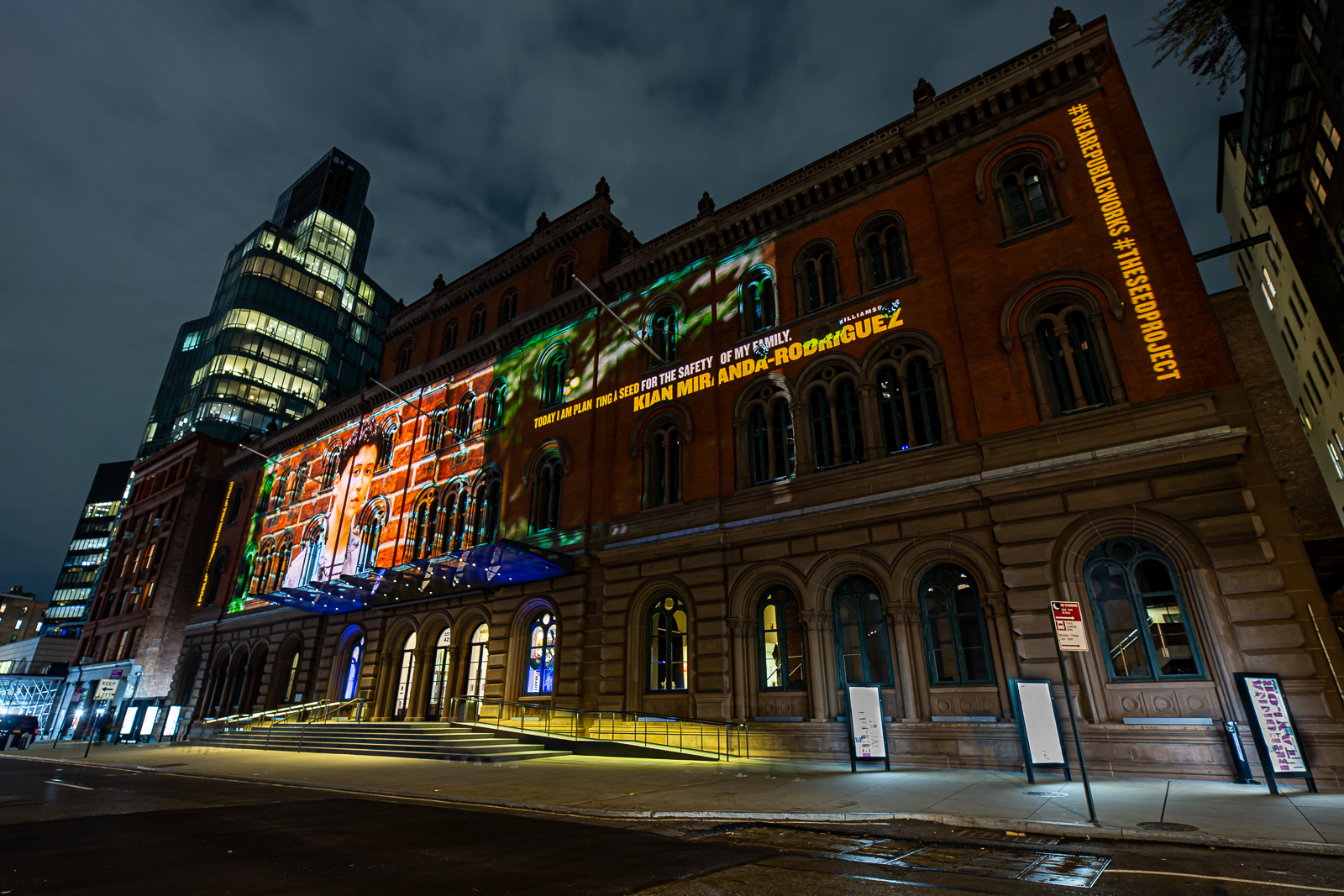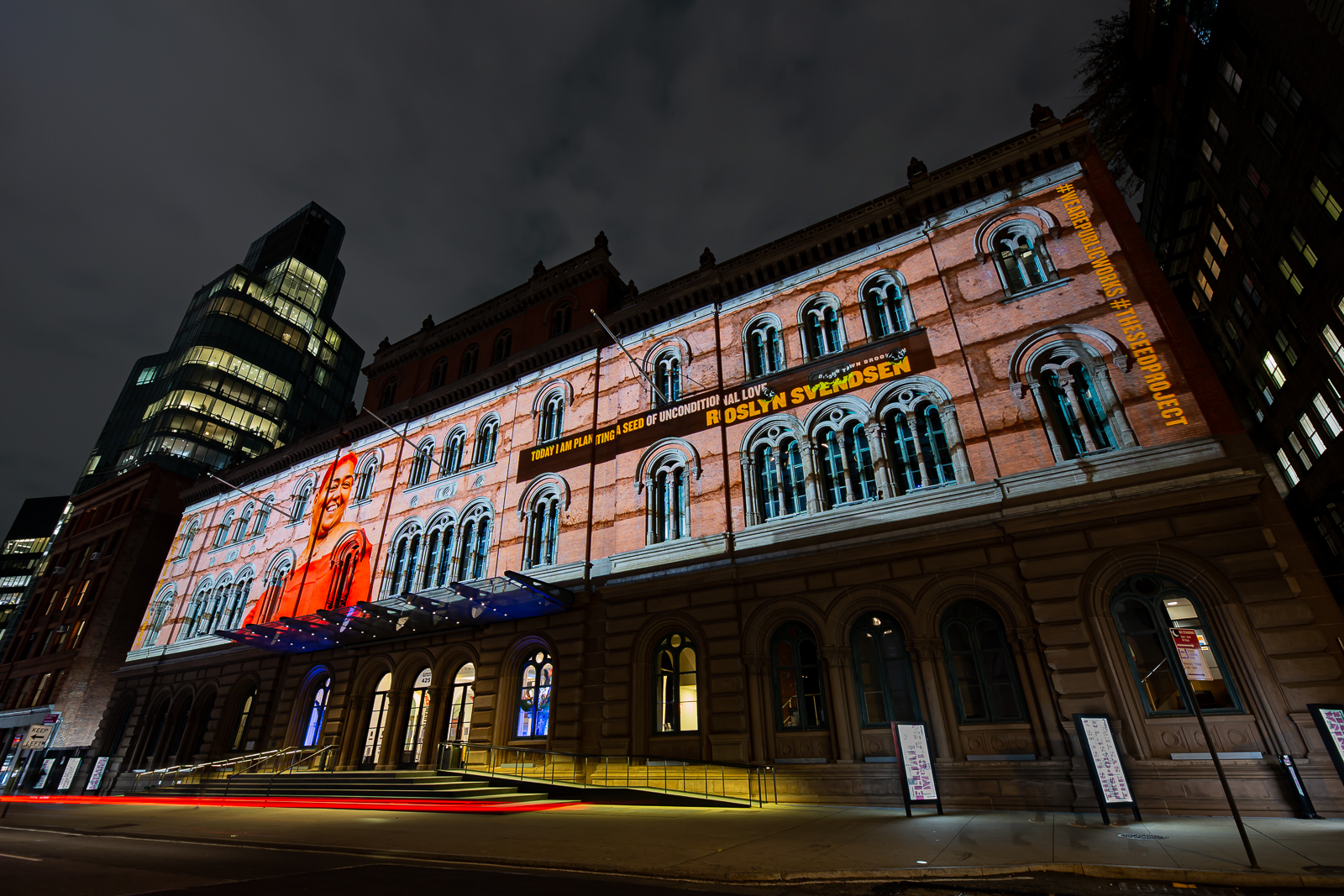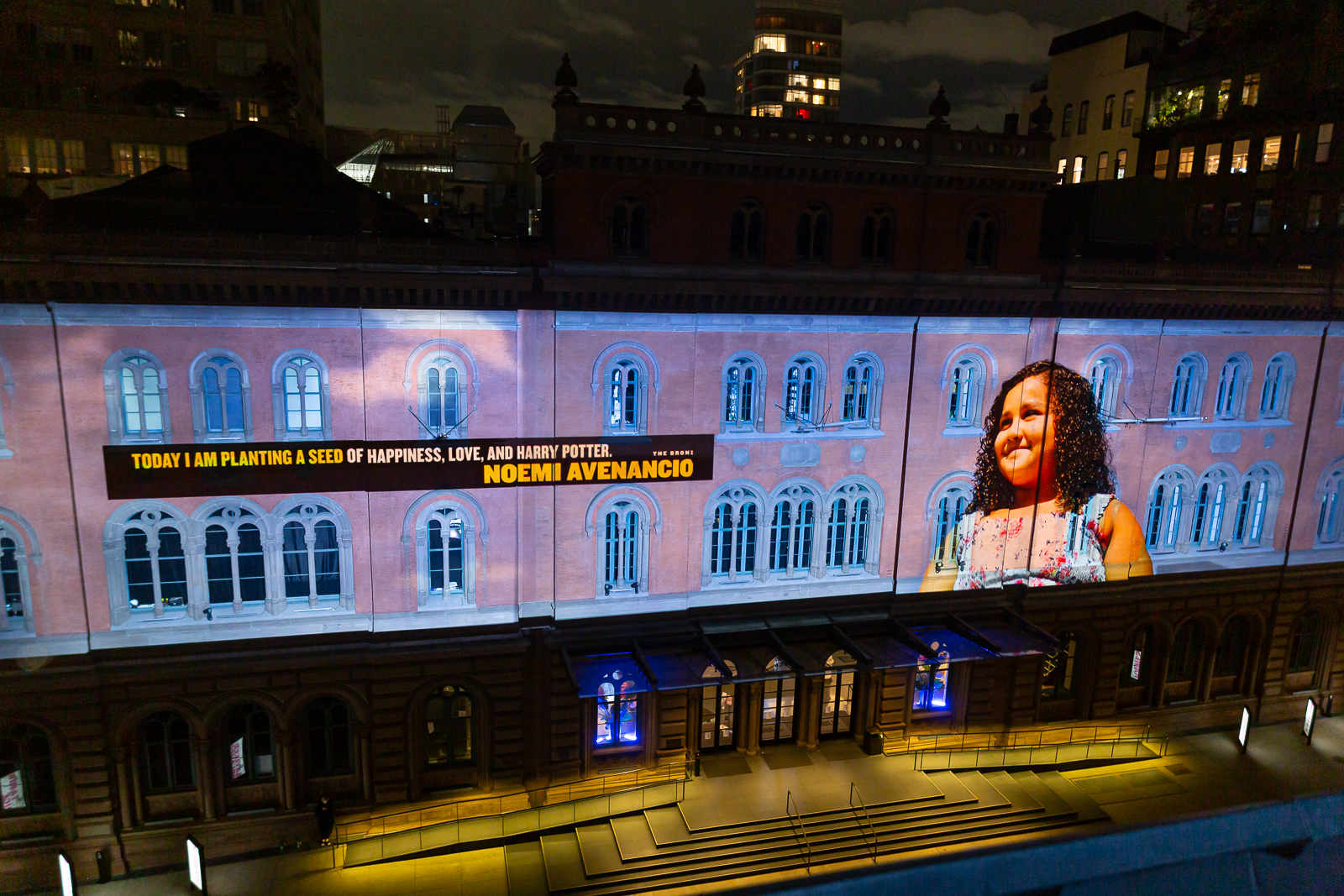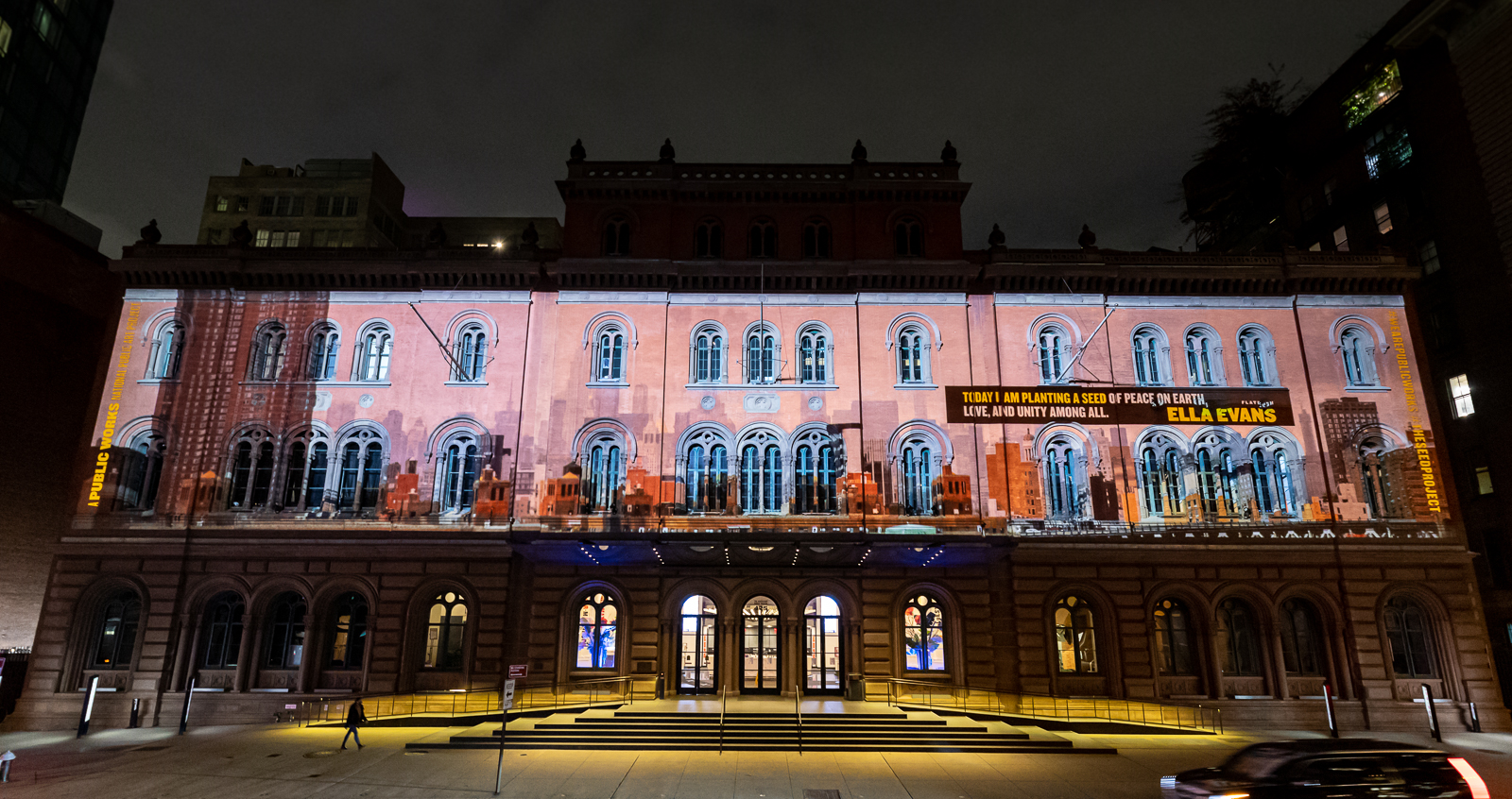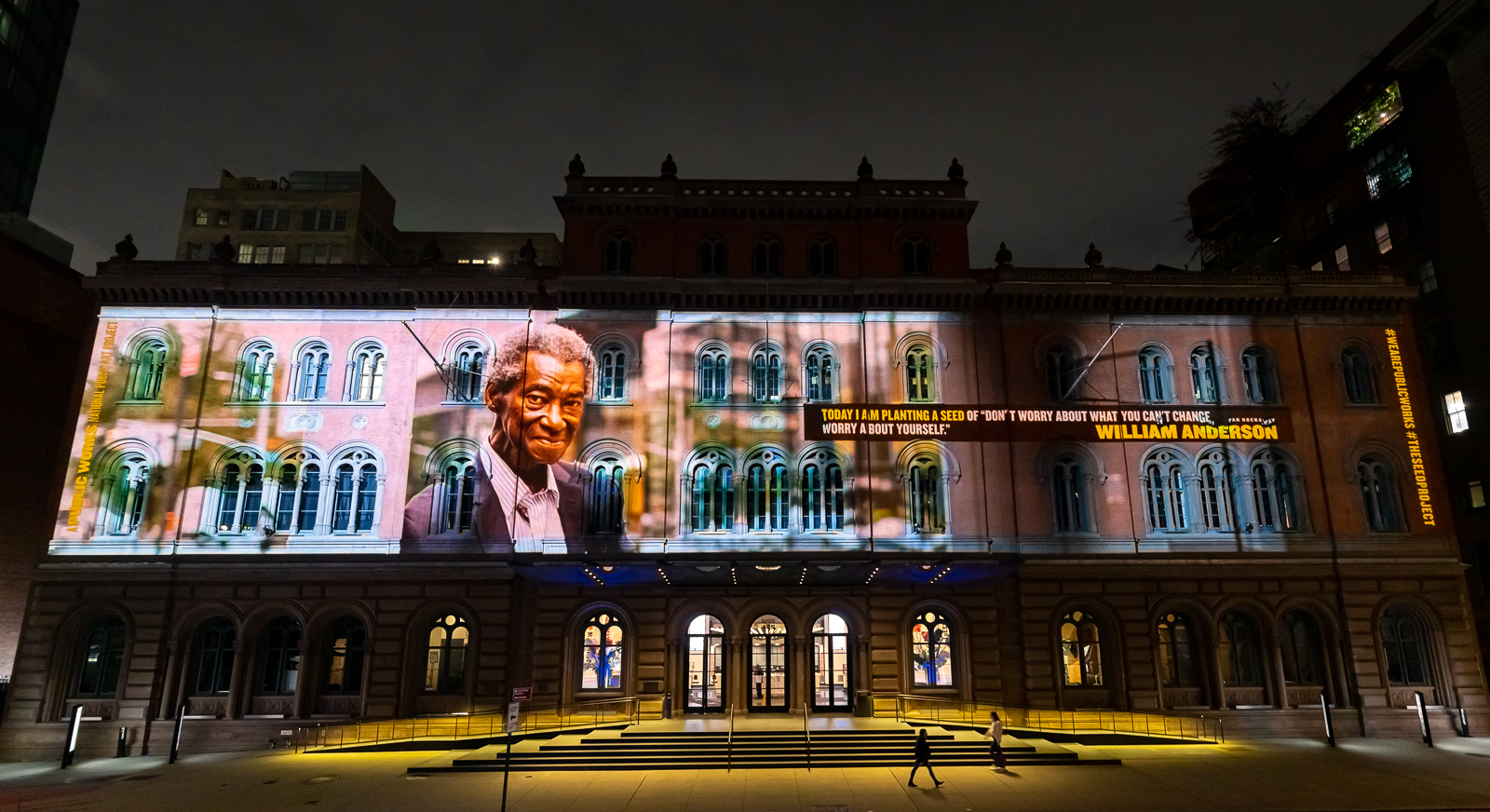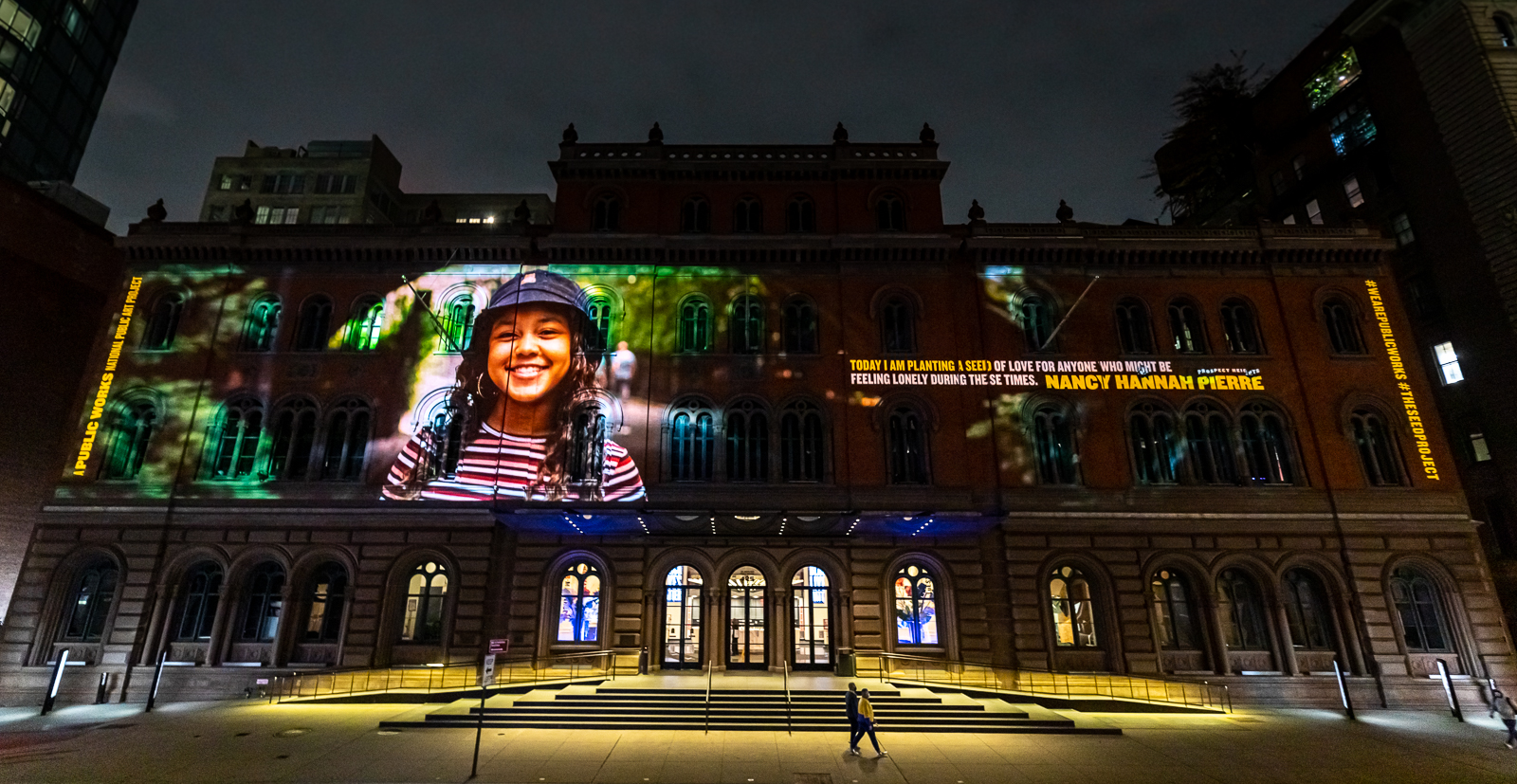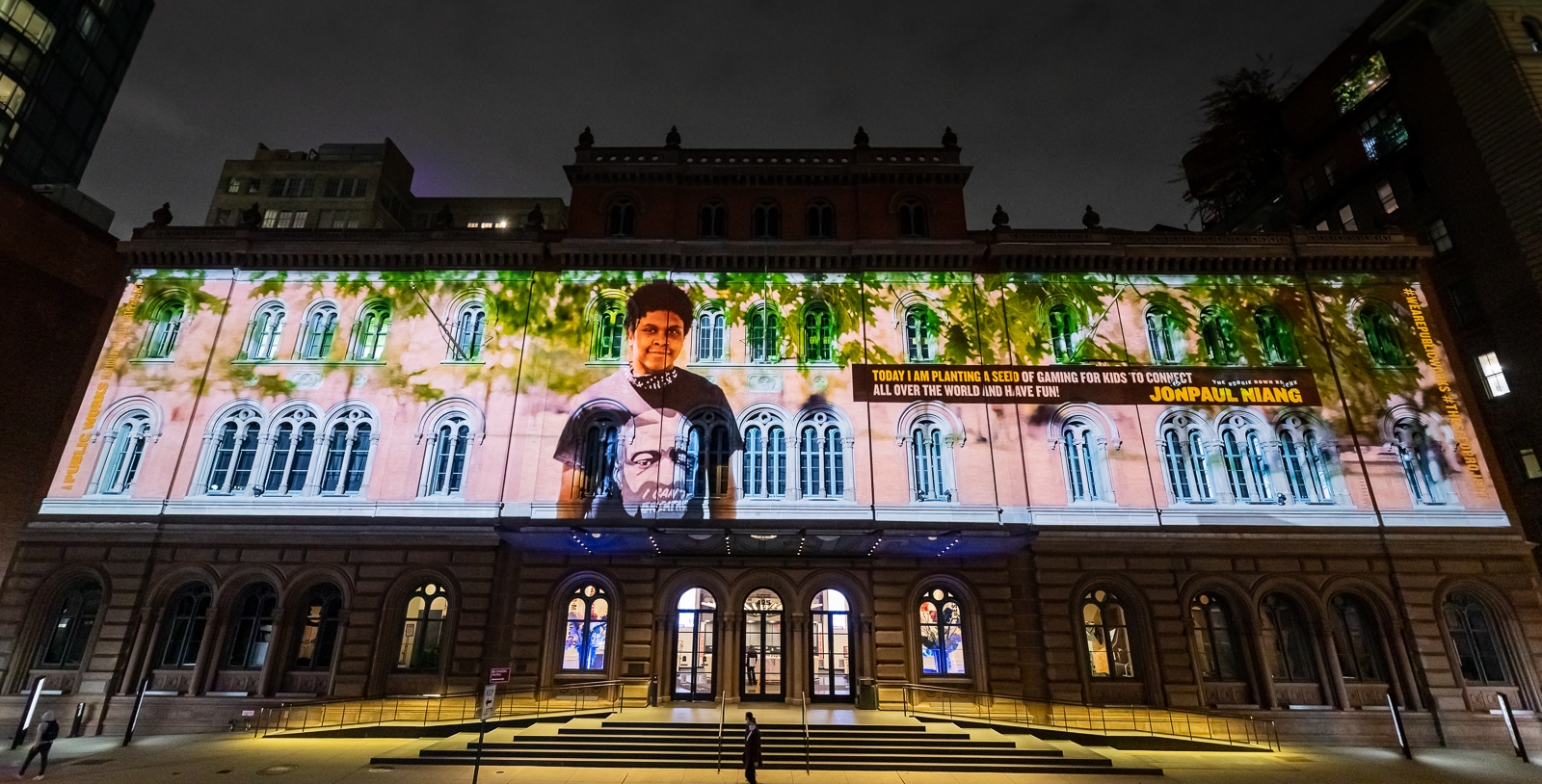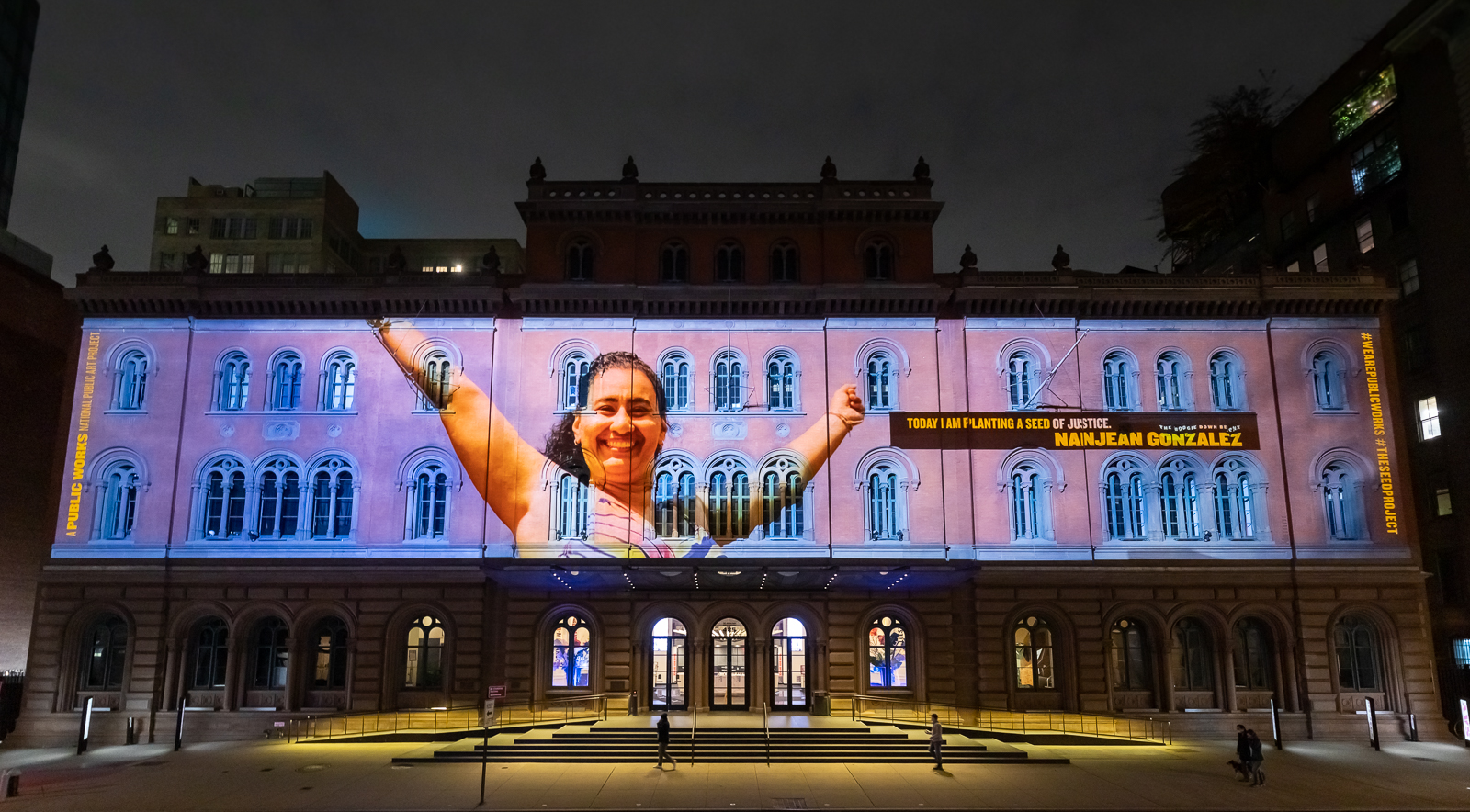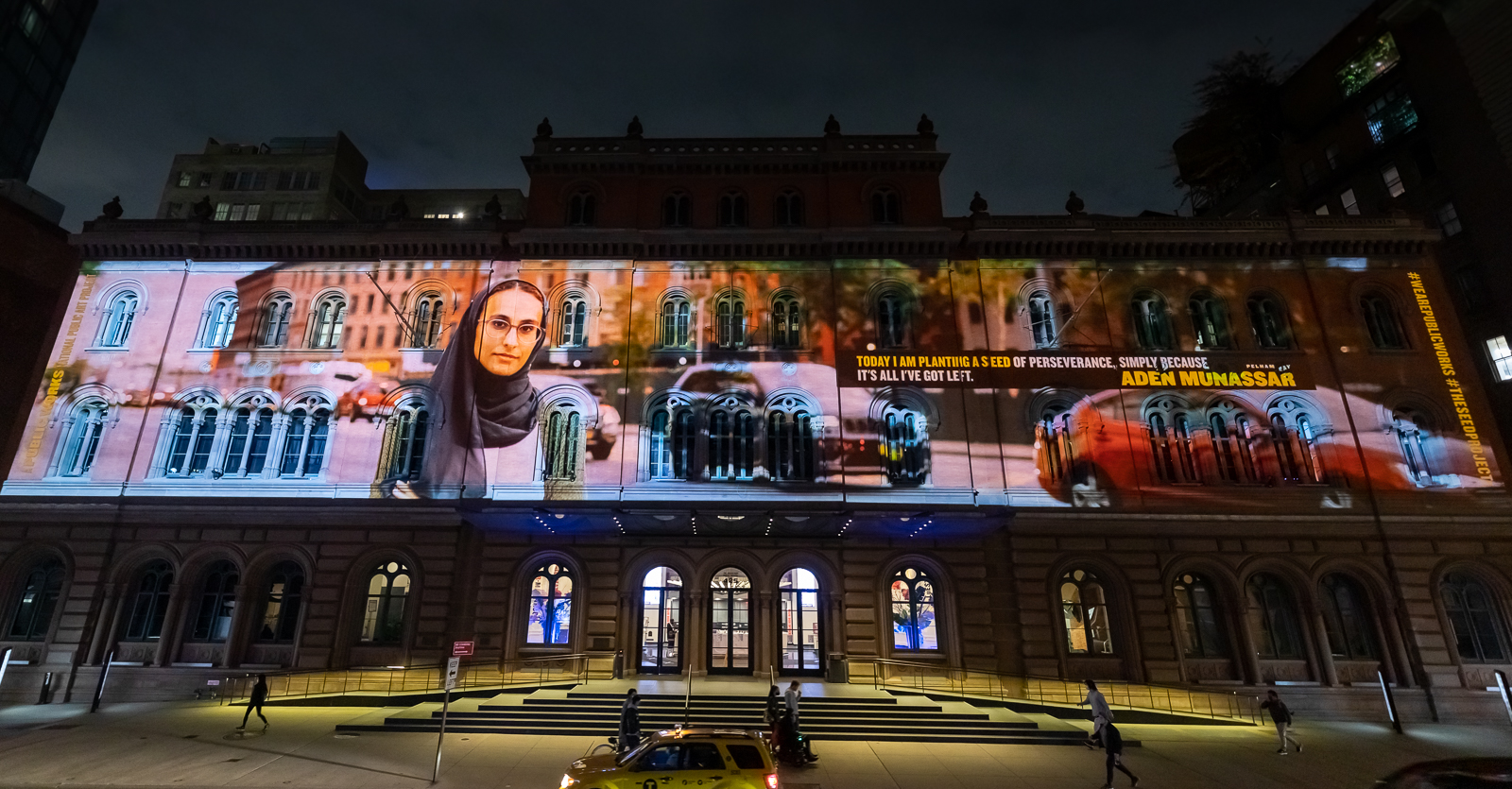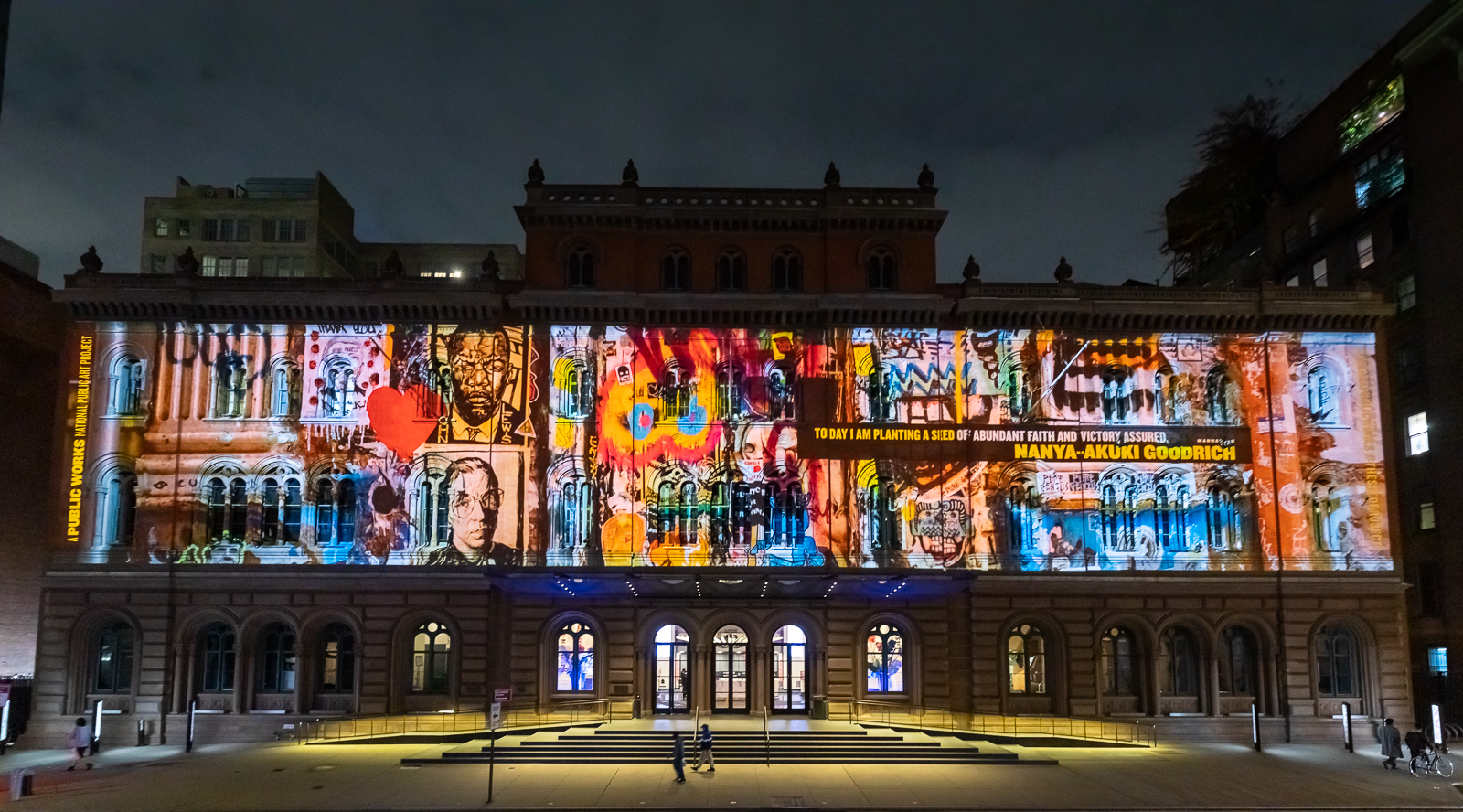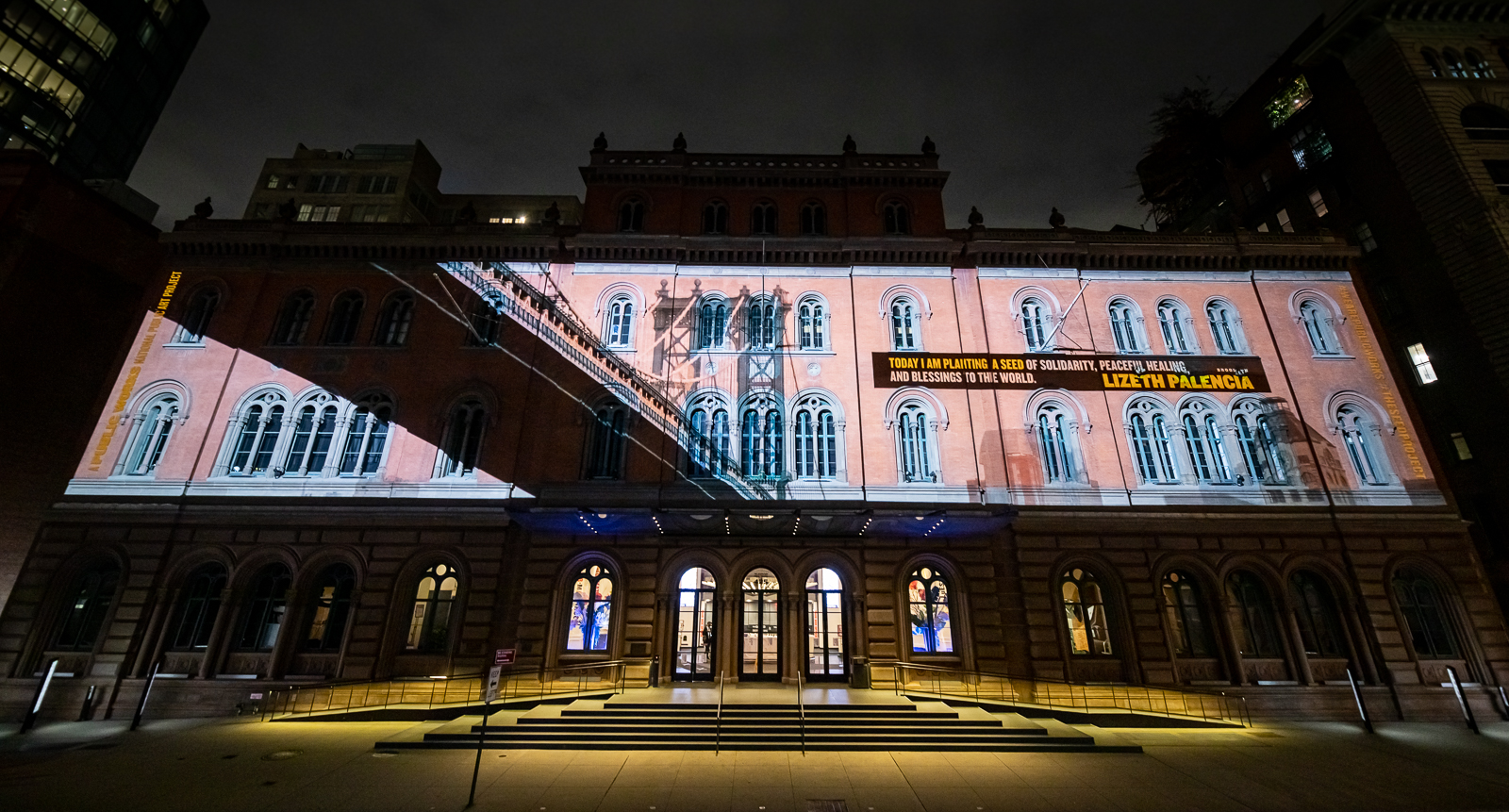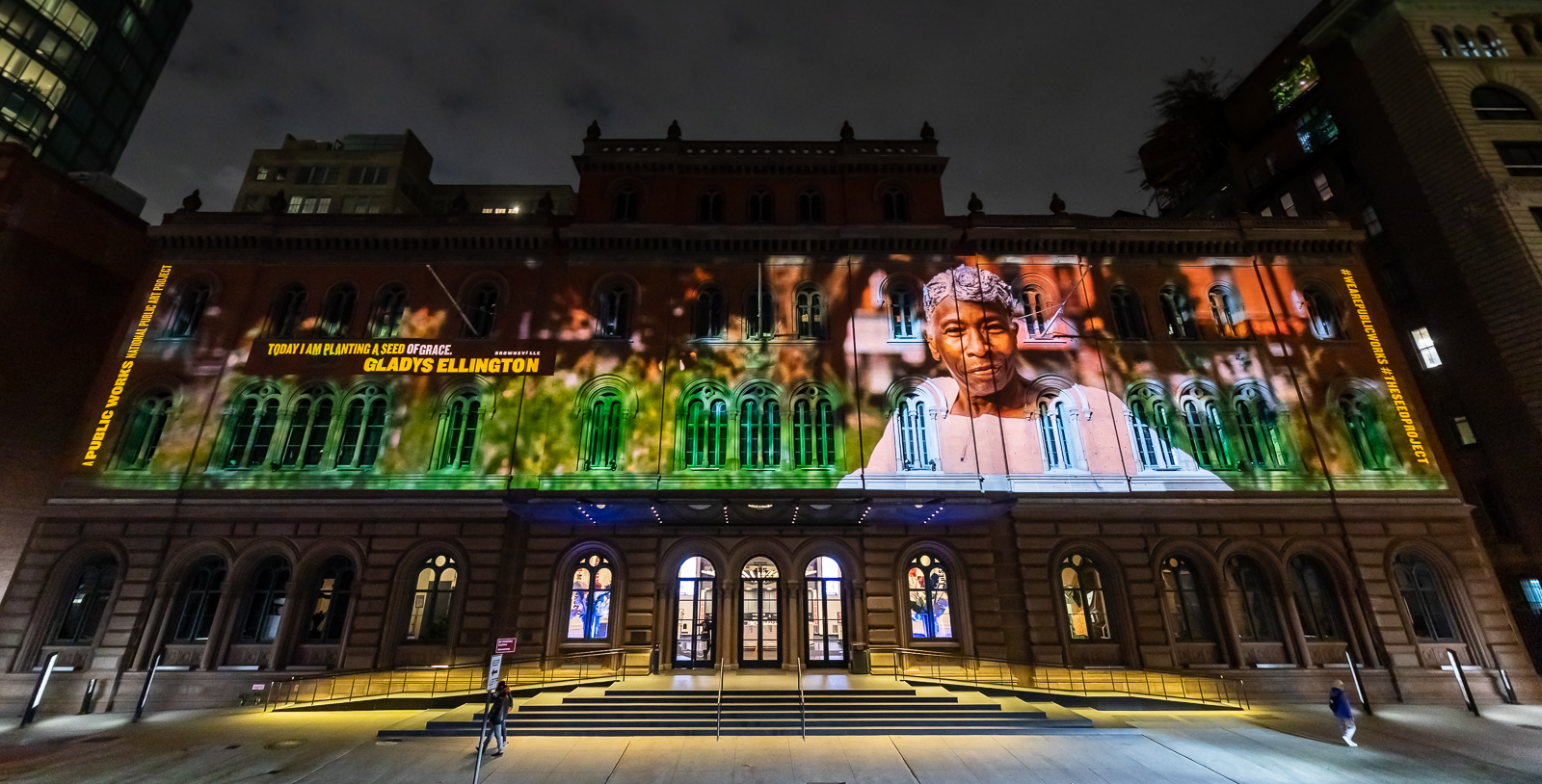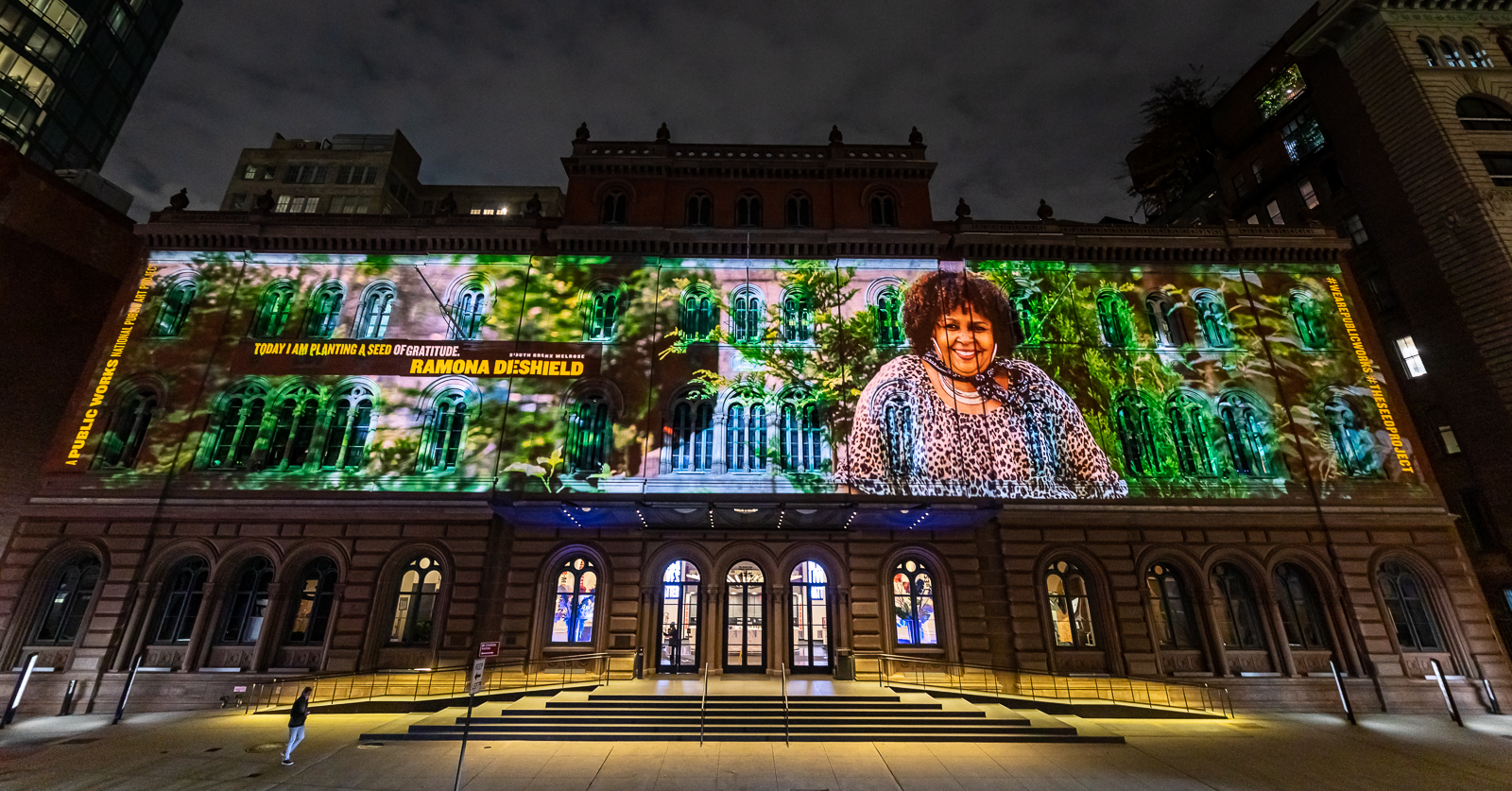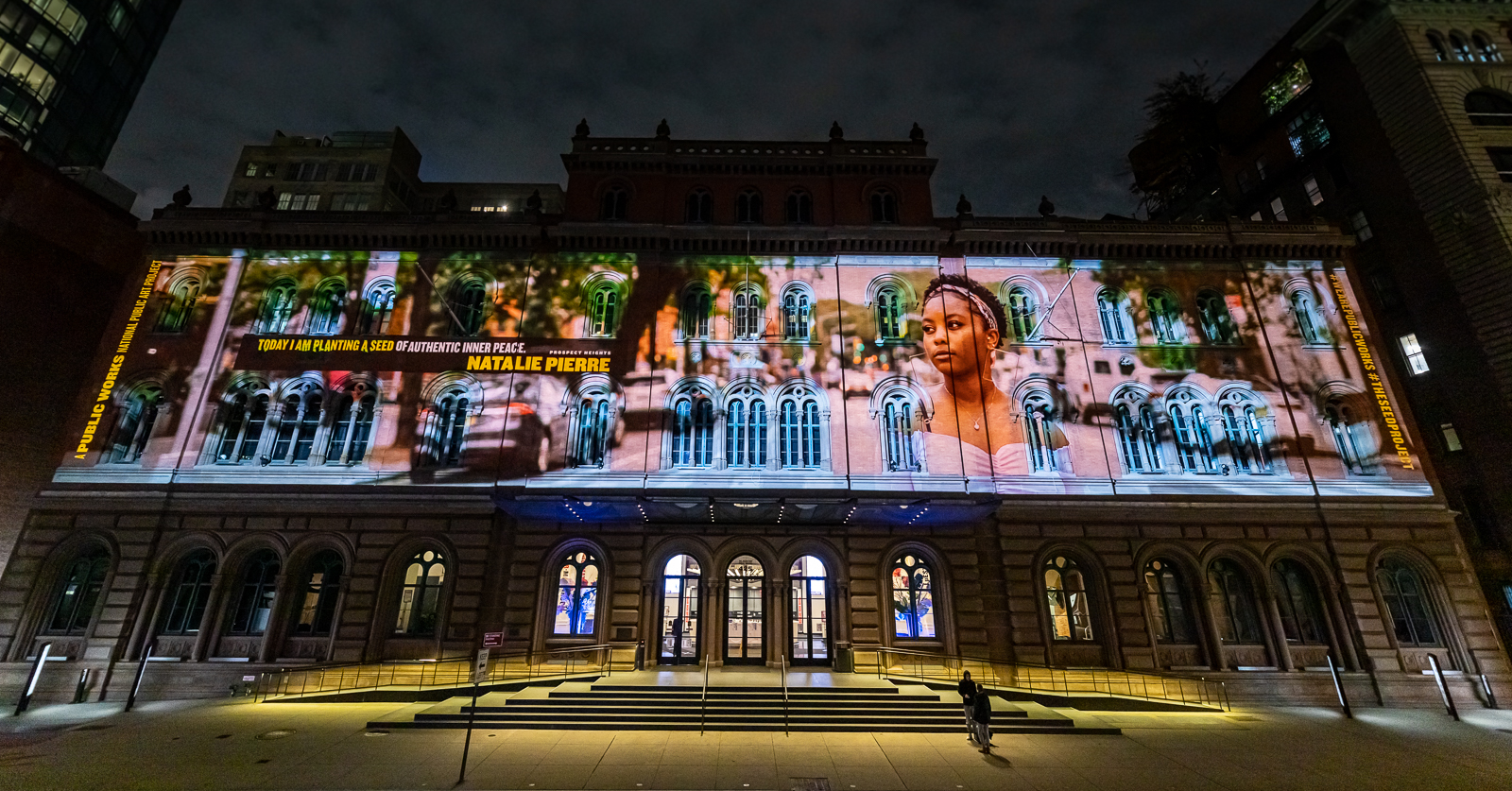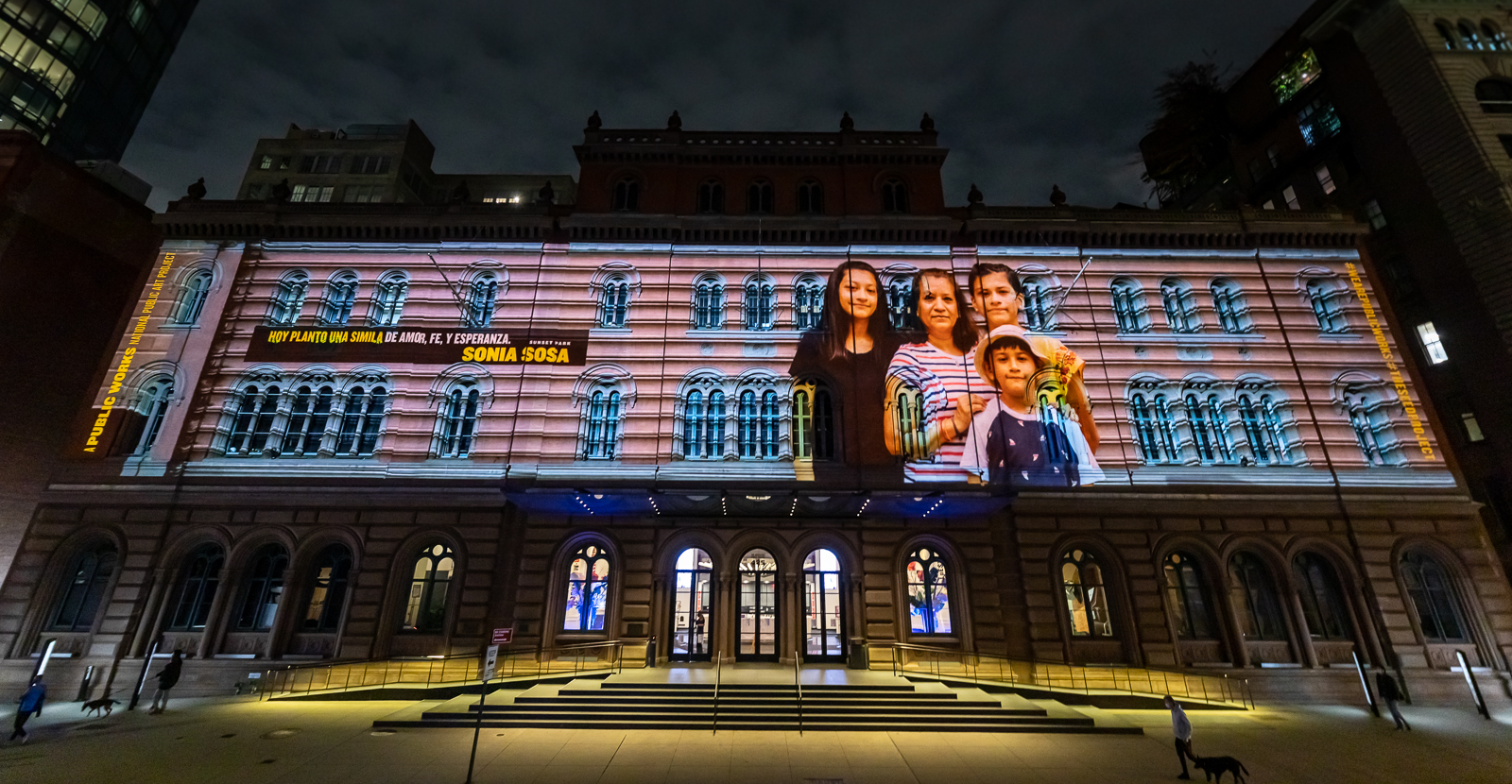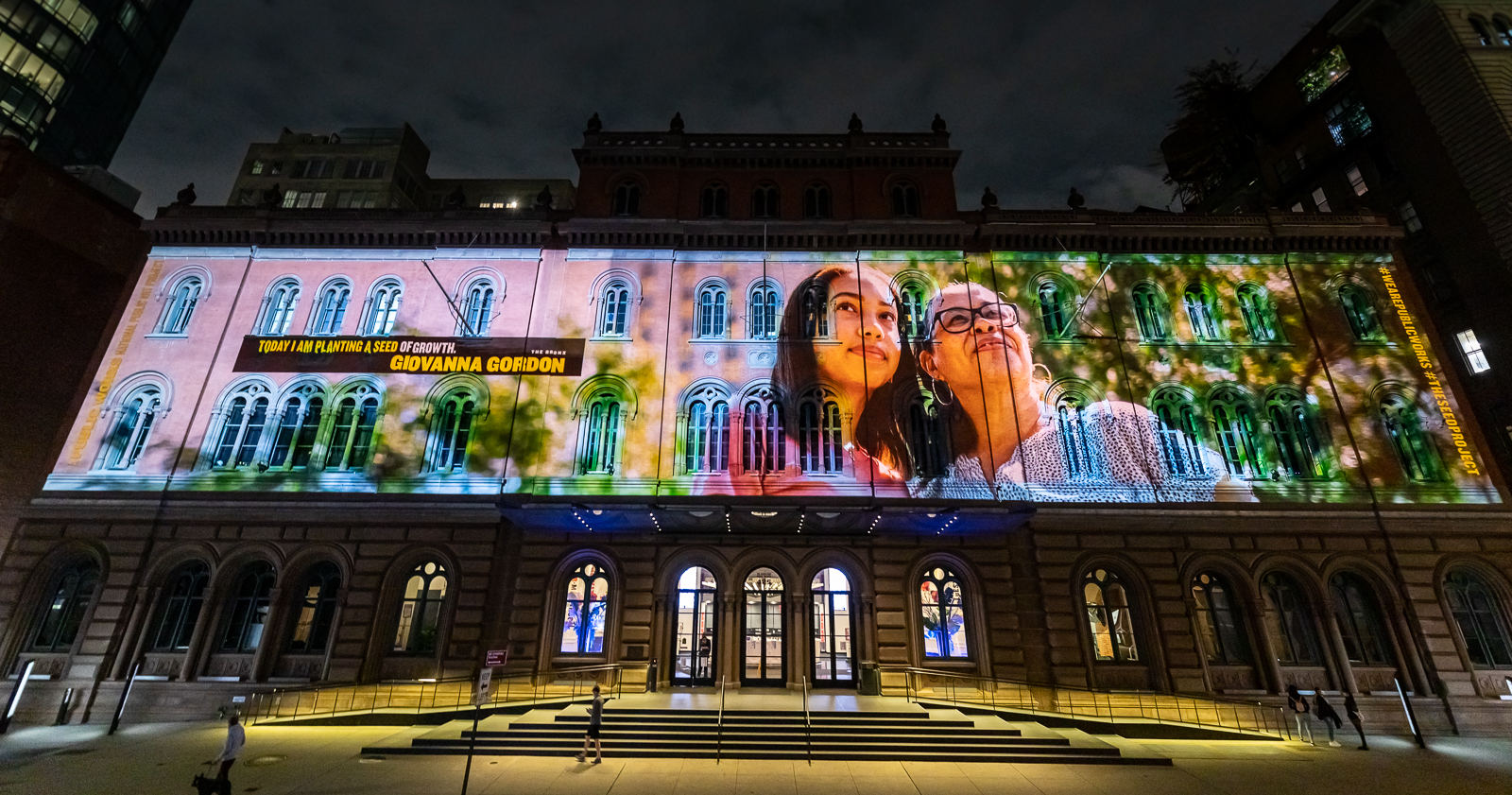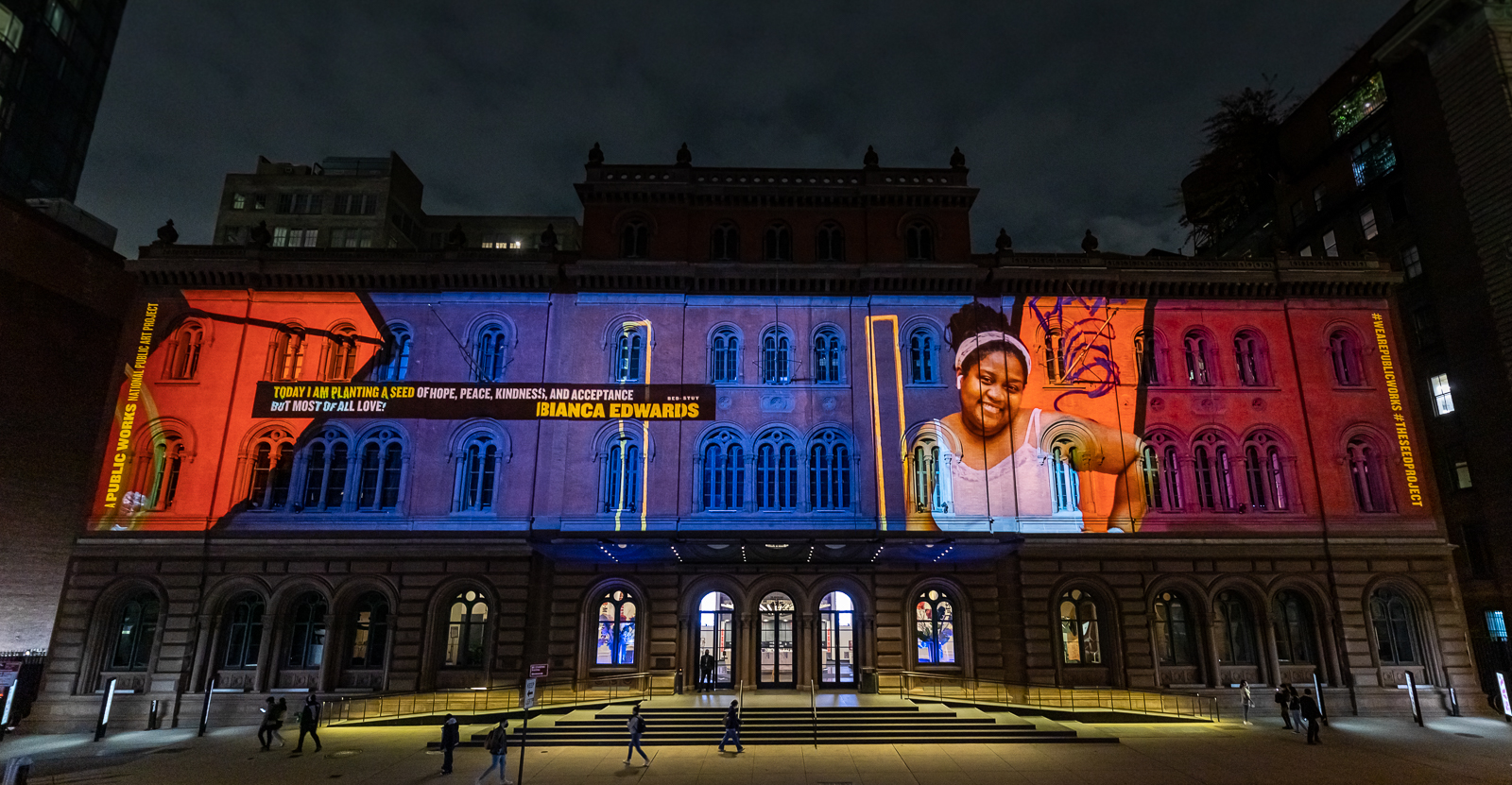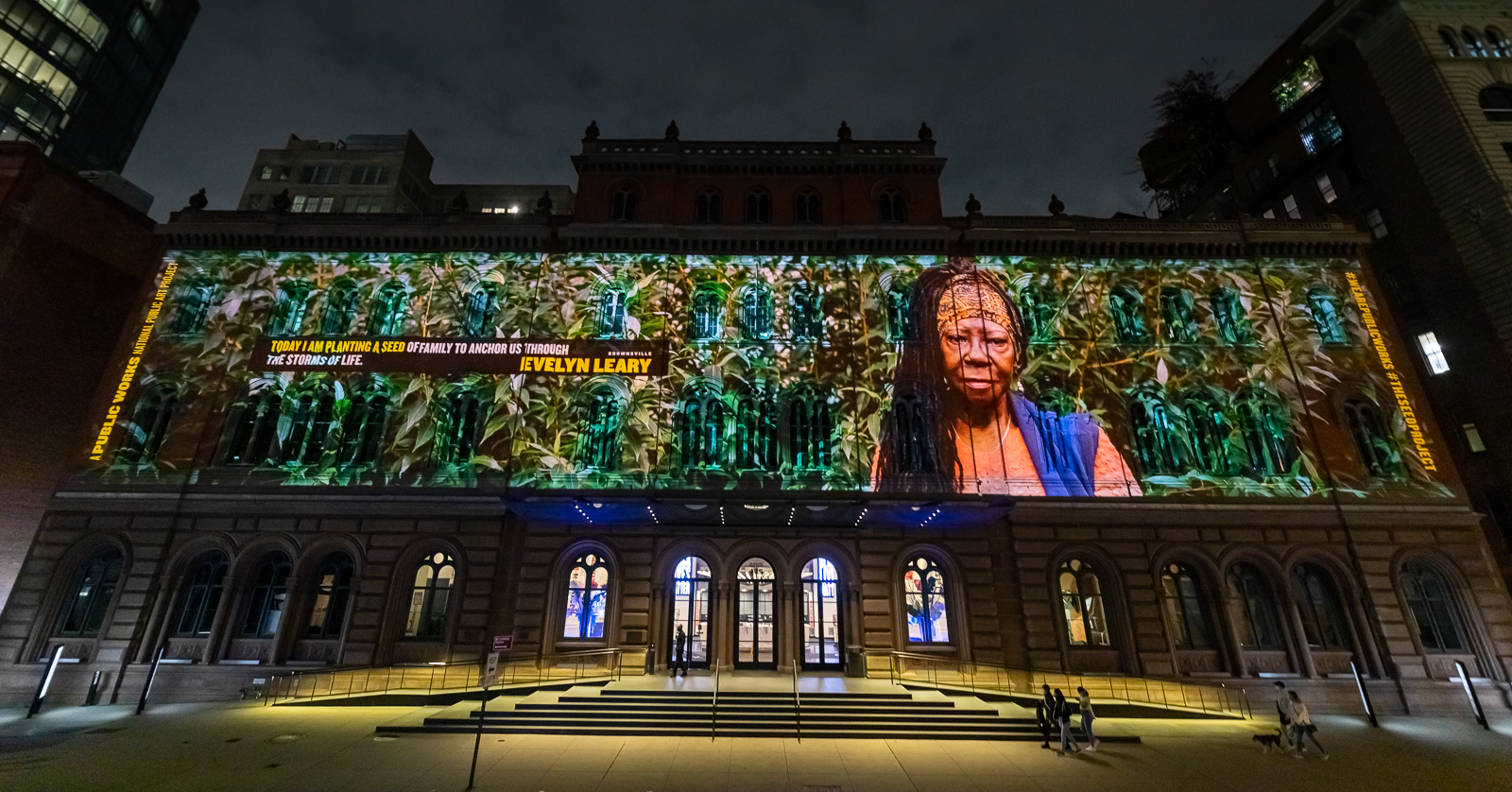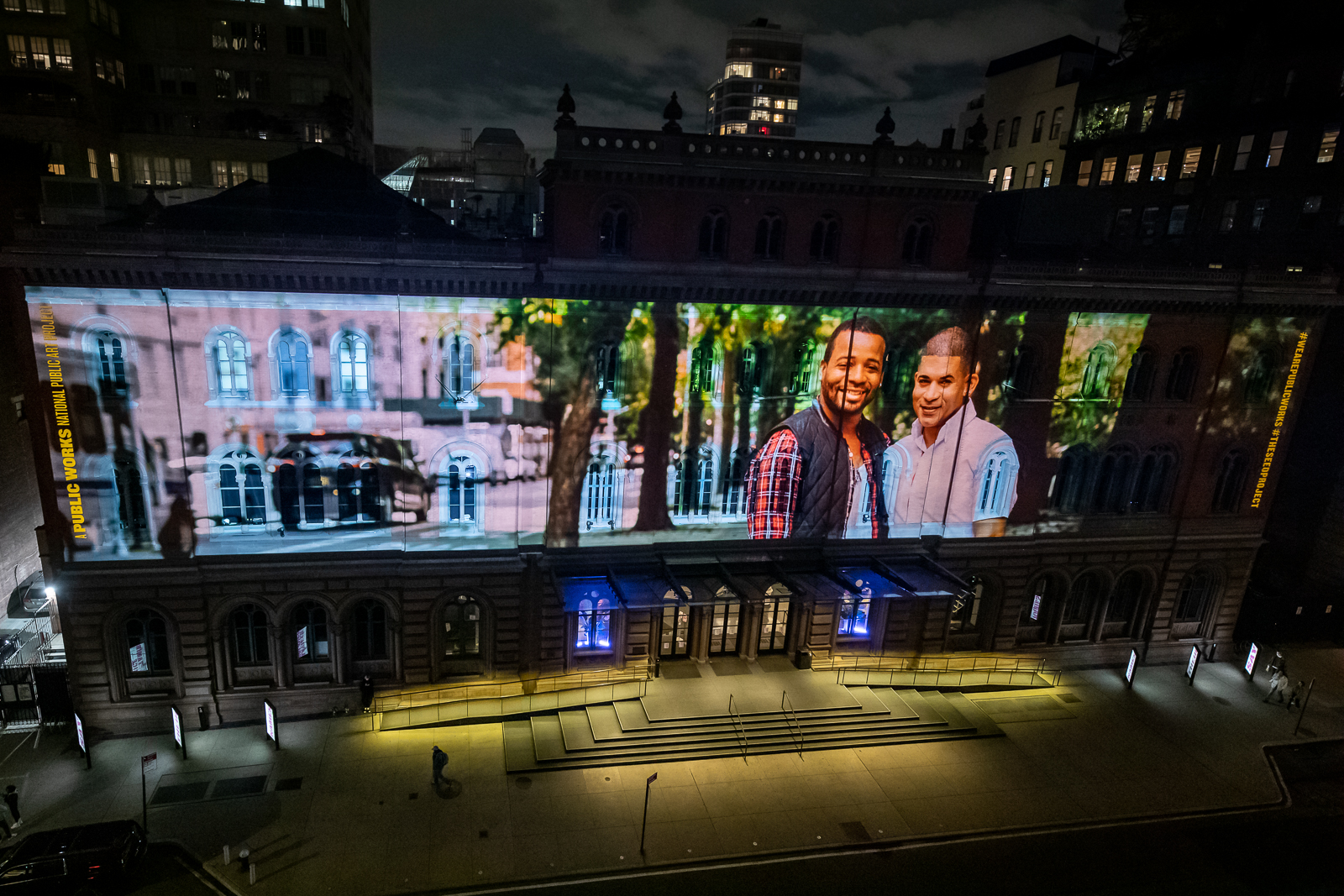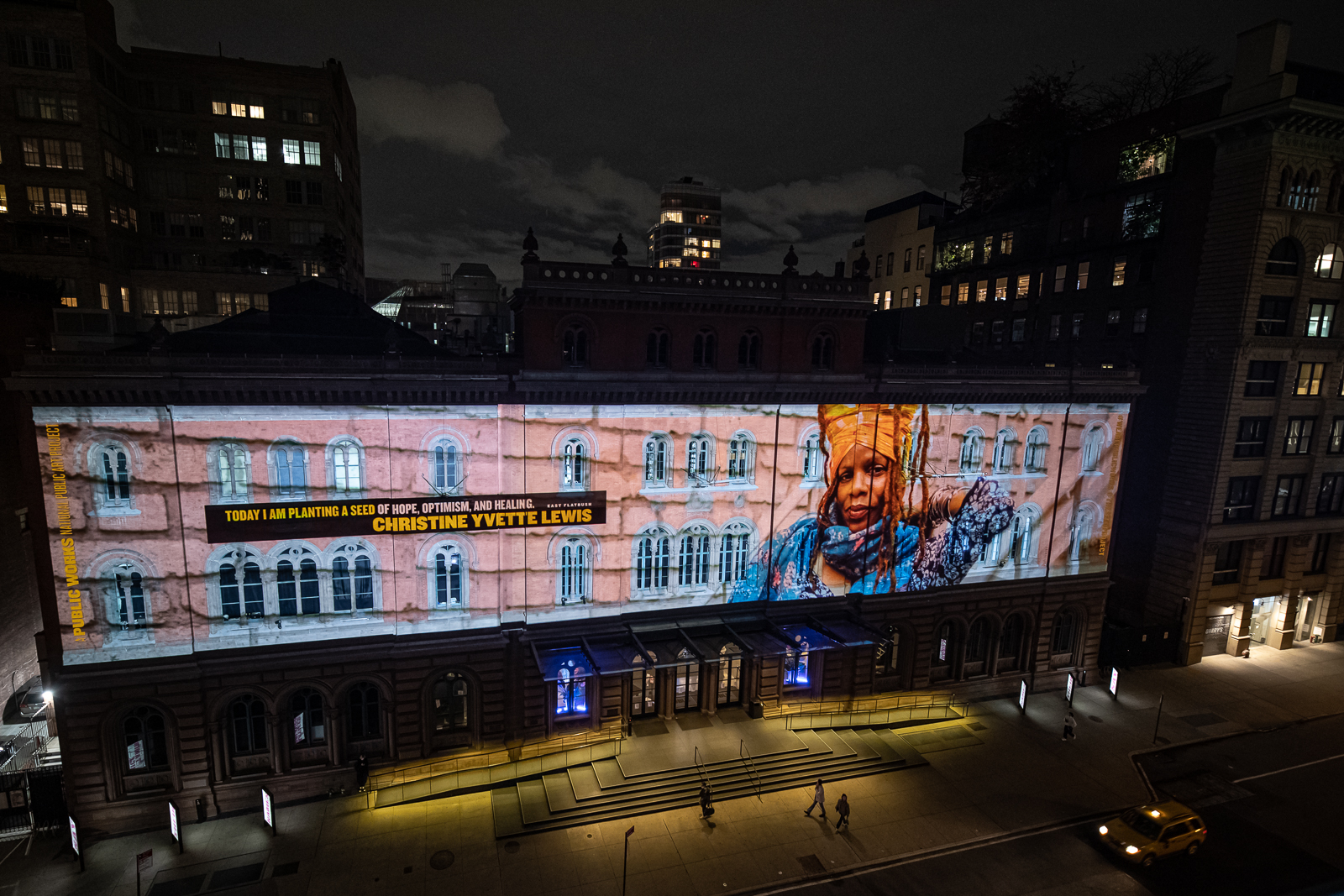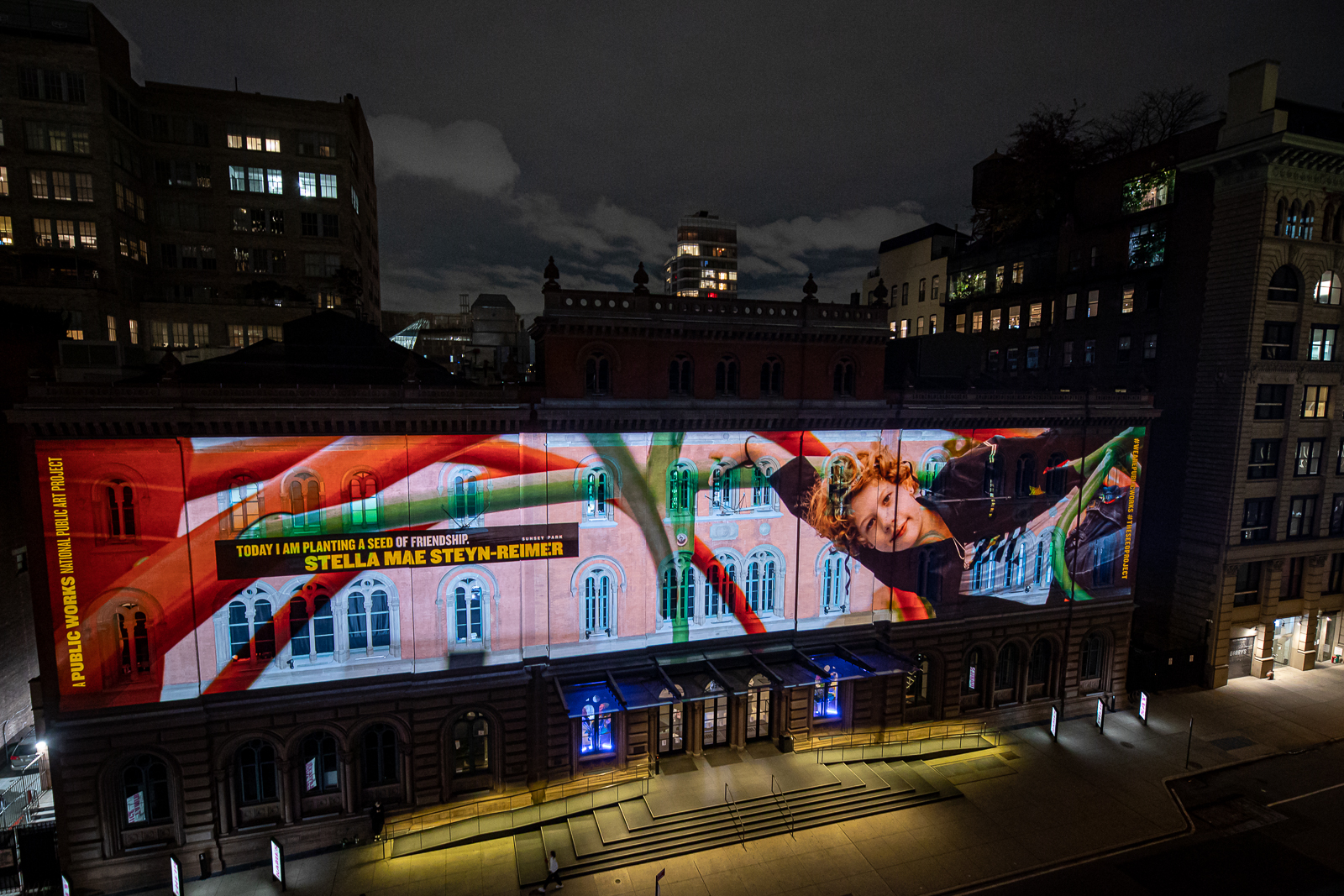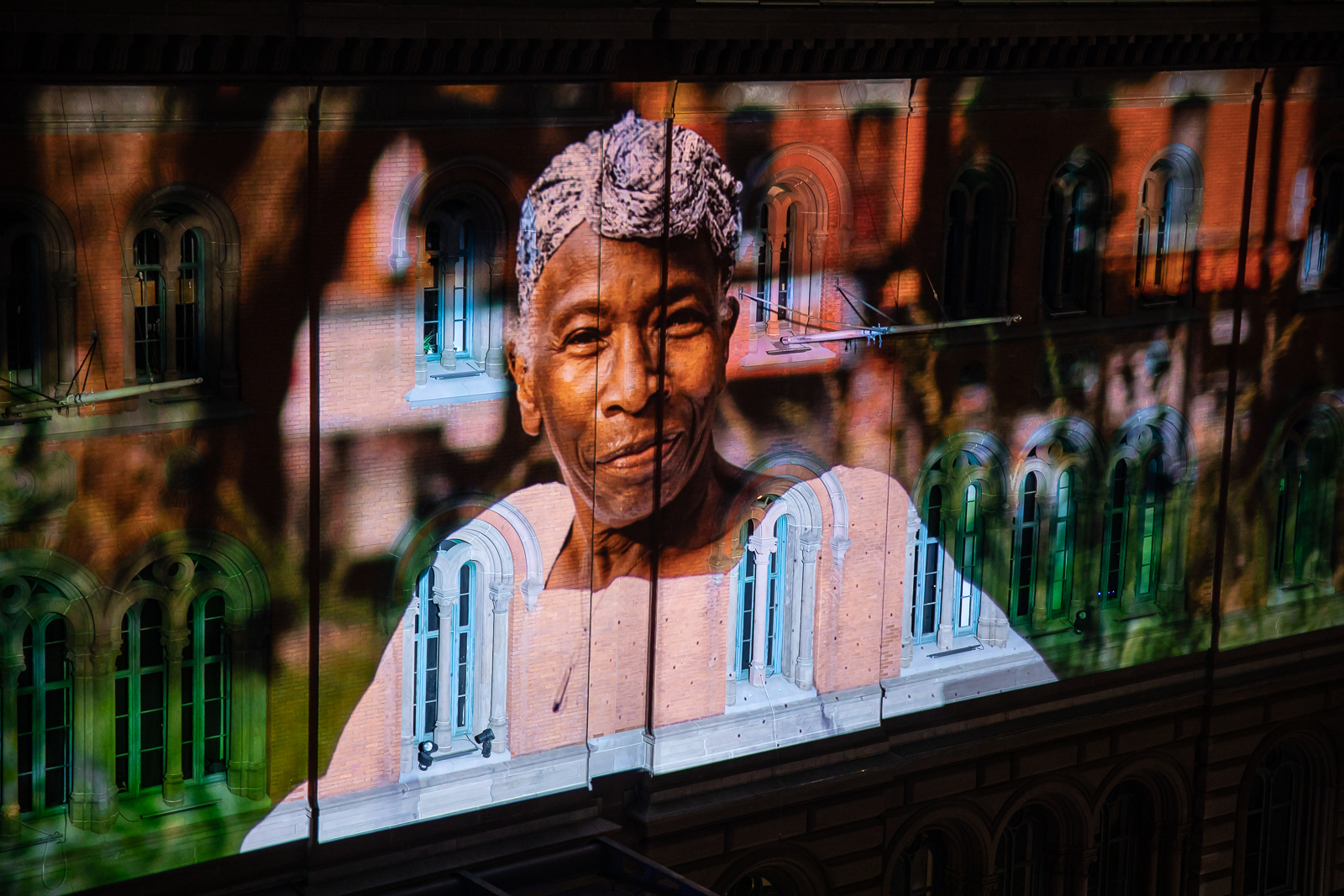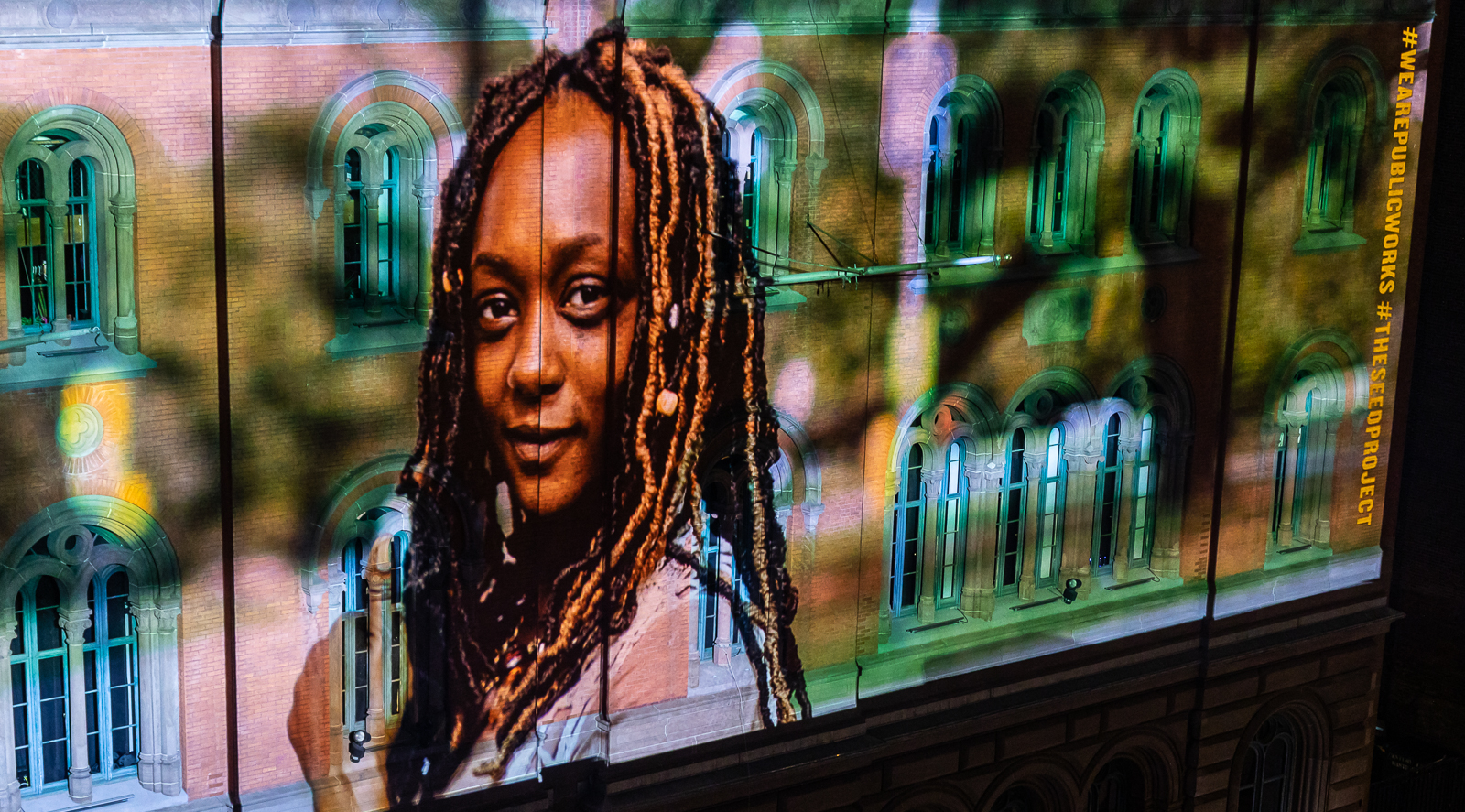 The Seed Project at The Public Theater